White shirt, blue jeans
Again and again.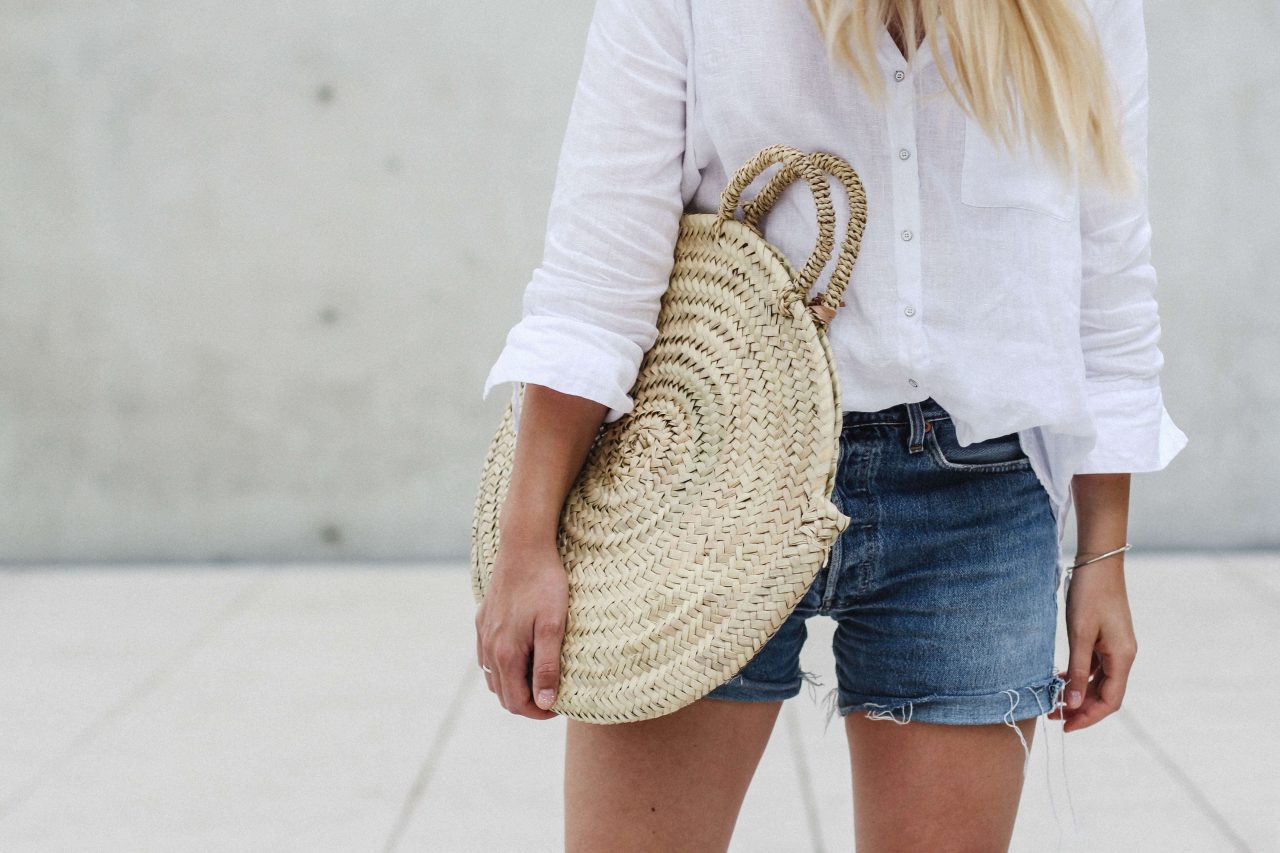 White shirt, blue jeans – a never ending love story.
Ich habe mal wieder zugeschlagen. Schon als ich dieses Leinenhemd bei Zara auf dem Bügel hängen sah, wusste ich, dass es ein neuer Dauerbrenner bei mir wird, denn an der Kombo "weißes Shirt und blaue Jeans" kann ich mich einfach nicht satt sehen. Kein Wunder also, dass ich es gleich auch noch in hellblau eingepackt habe – obwohl ich es mir eigentlich abgewöhnen wollte, Dinge doppelt zu kaufen. Zu meiner Verteidigung kann ich aber sagen, dass sich die beiden Shirts abwechselnd den Platz im Wäschekorb teilen und ich mit meinen Kaufentscheidungen meist richtig liege.
Ich hatte sofort die Kombination zu meiner Levi's Shorts und Adiletten im Kopf und gemeinsam mit meinem runden Strohkorb ist dieser Look hier entstanden. So gemütlich, sommerlich und einfach, ich hätte kein Problem den ganzen Sommer so umher zu laufen.

ENG:
Oops, I dit it again. When I first saw this linen shirt at Zara, I knew we'd become very good friends. That's why I also had to buy it in light-blue of course – although I try to avoid buying the same thing in different colours. In my defense I can say, that I'm wearing them non-stop and that I'm mostly right with my buying decisions.
I immediately thought about combining them with my Levi's shorts and Adiletten and together with my round straw basket this look here was created. So comfy, summery and easy, it would be a pleasure to wear it all summer long.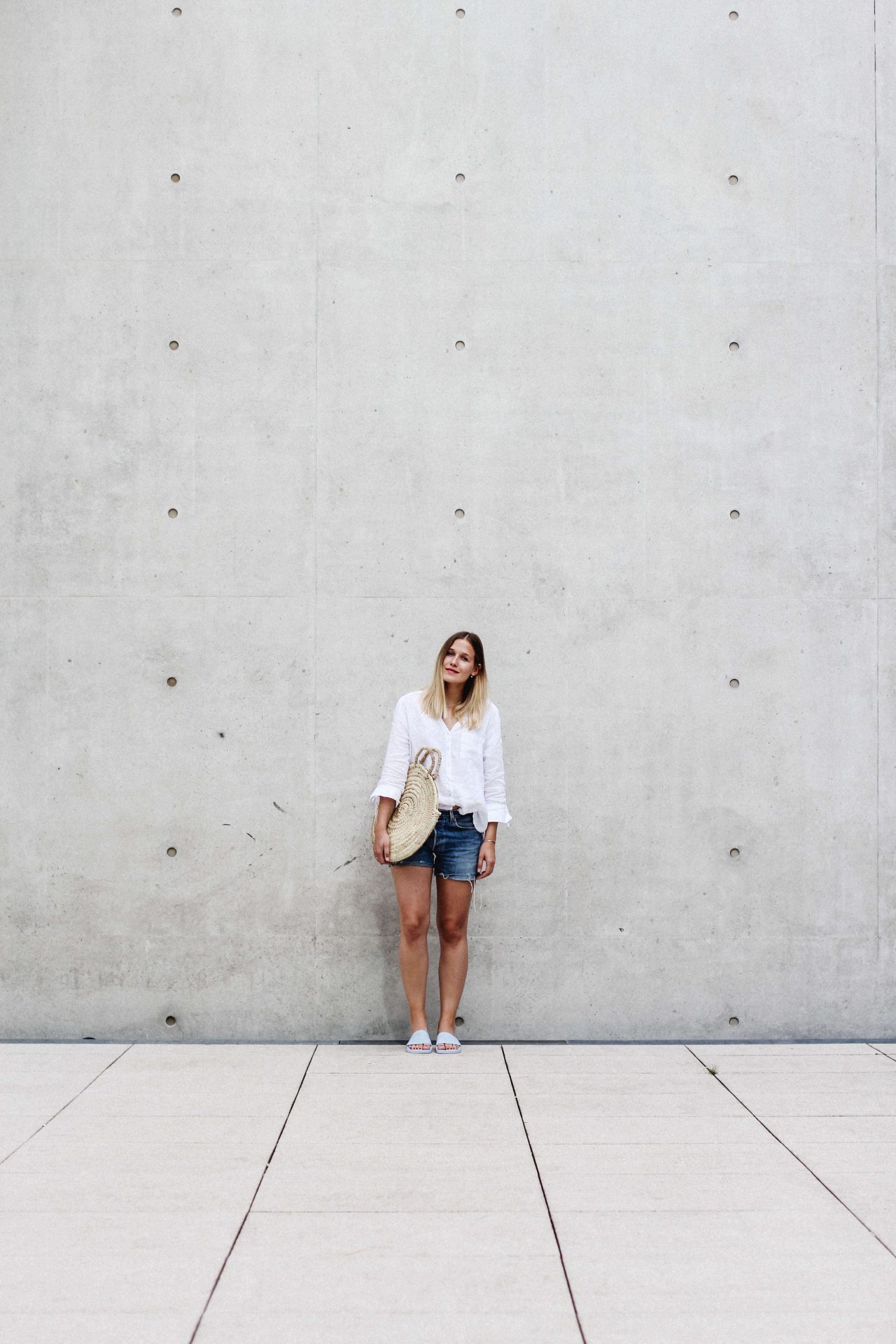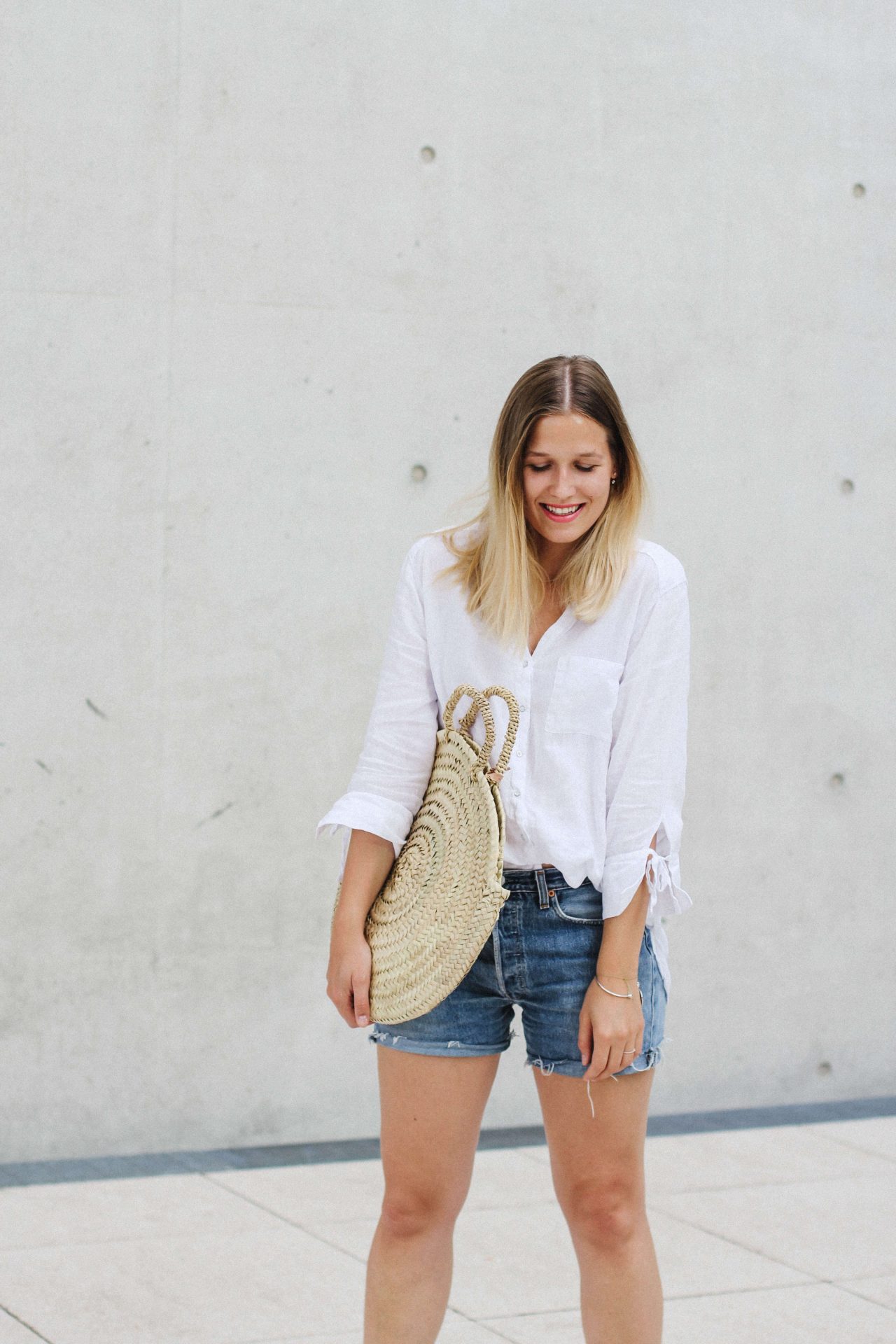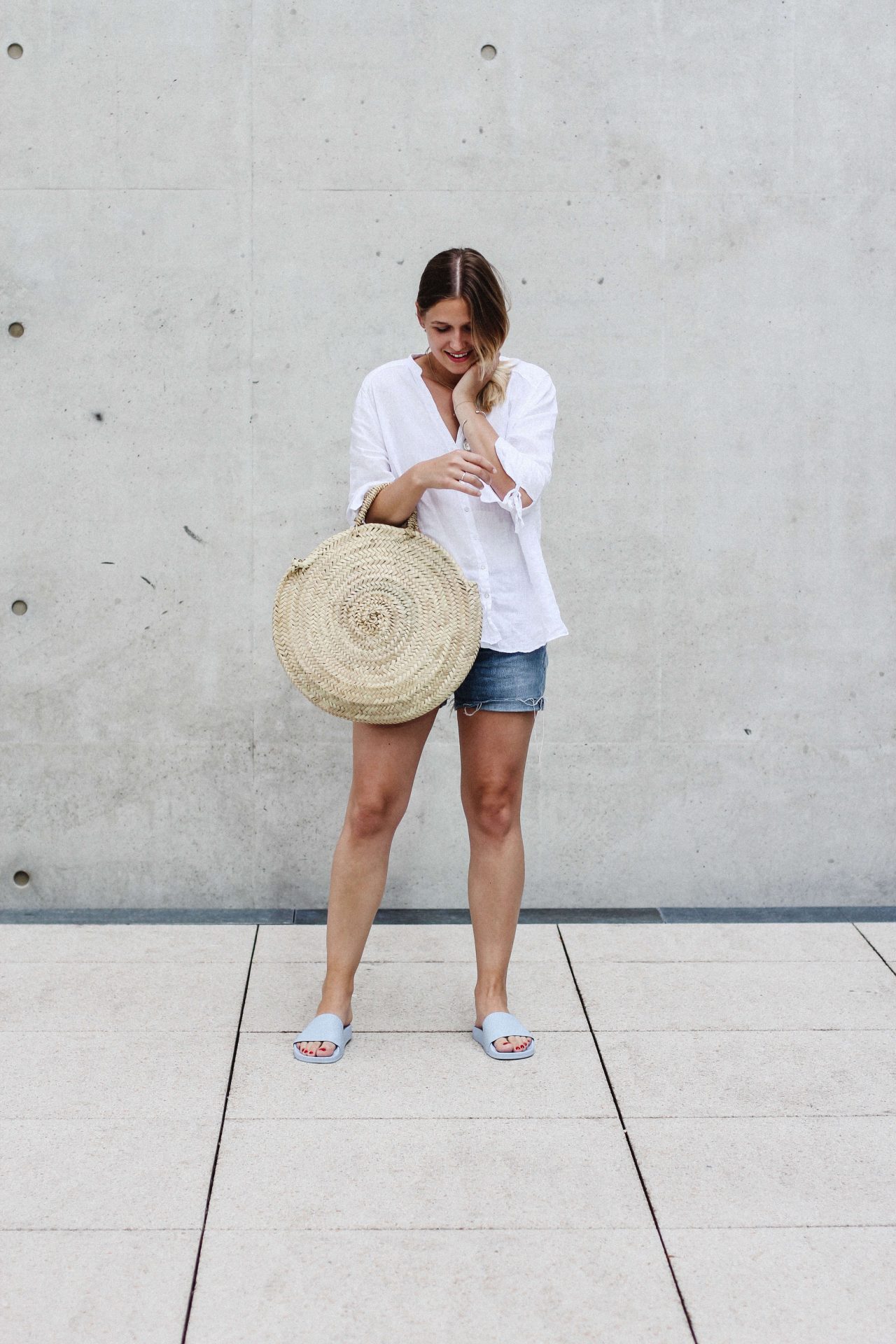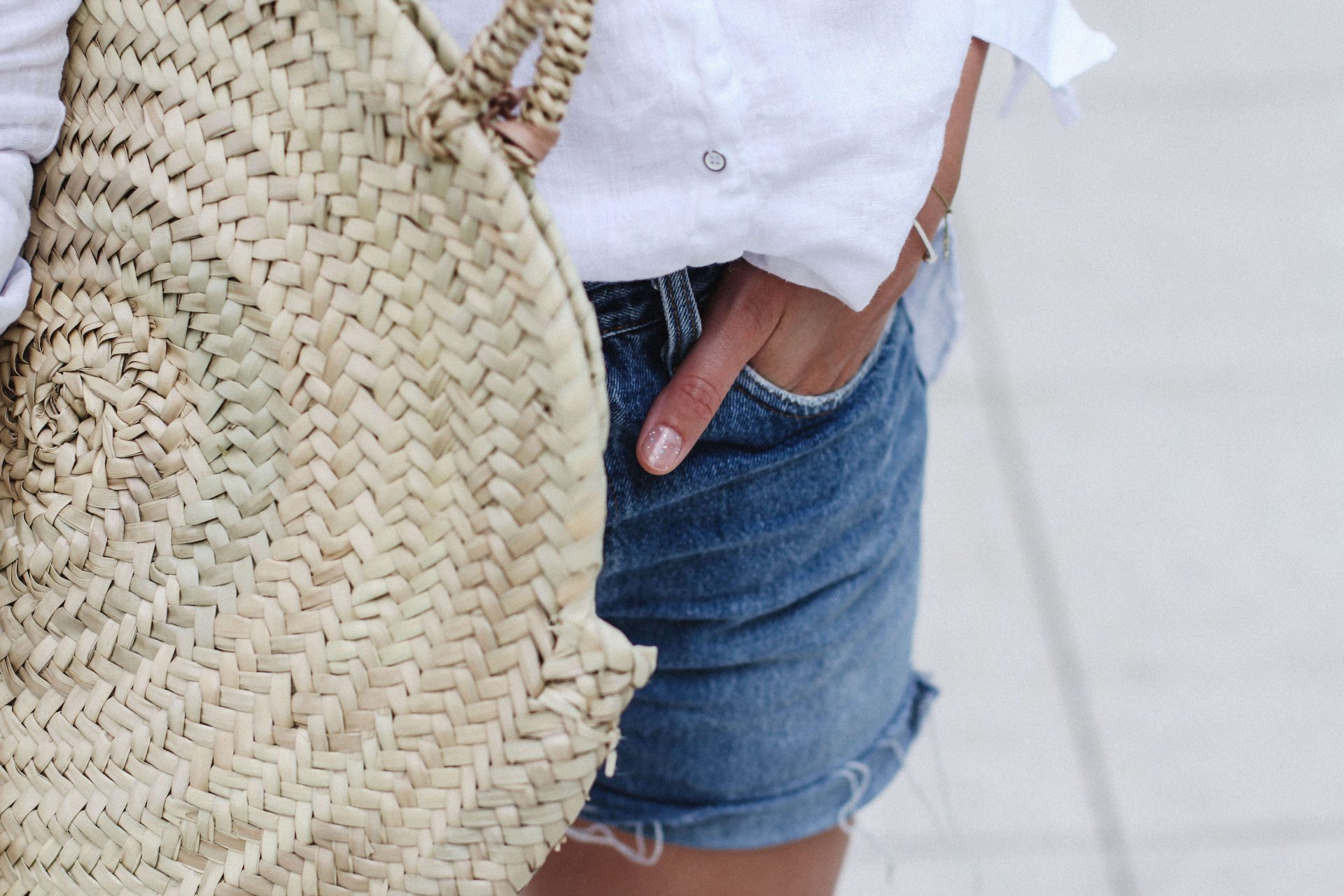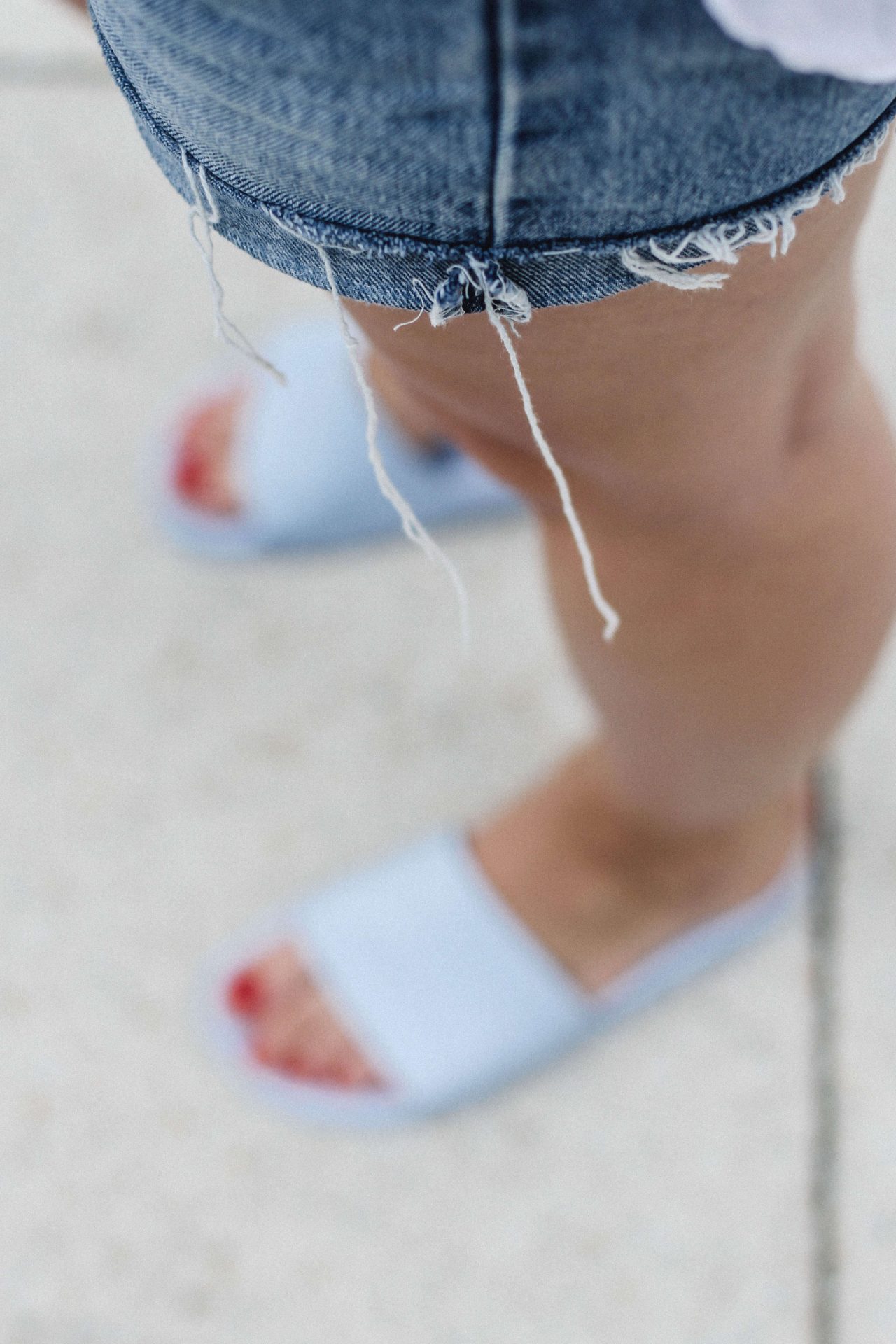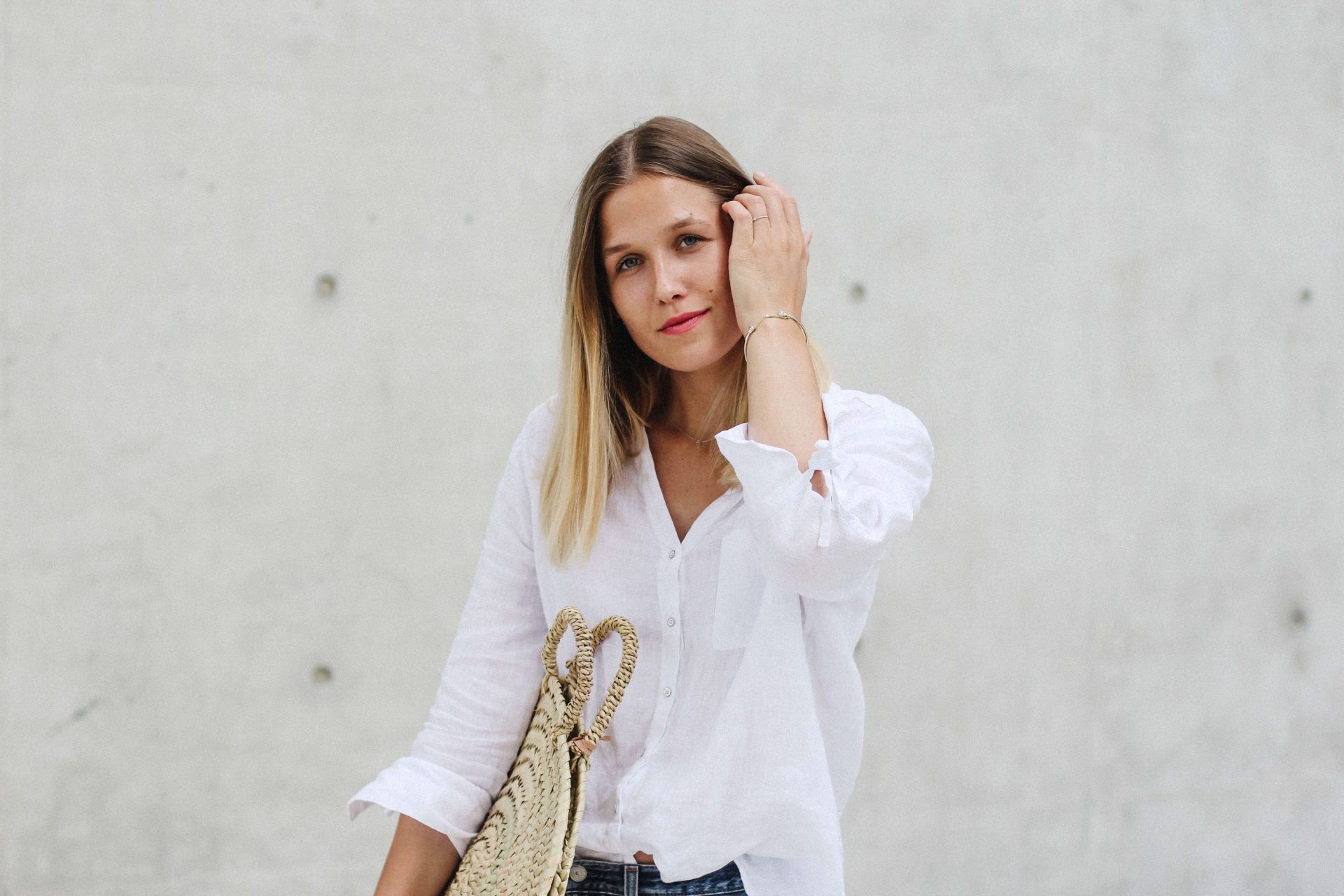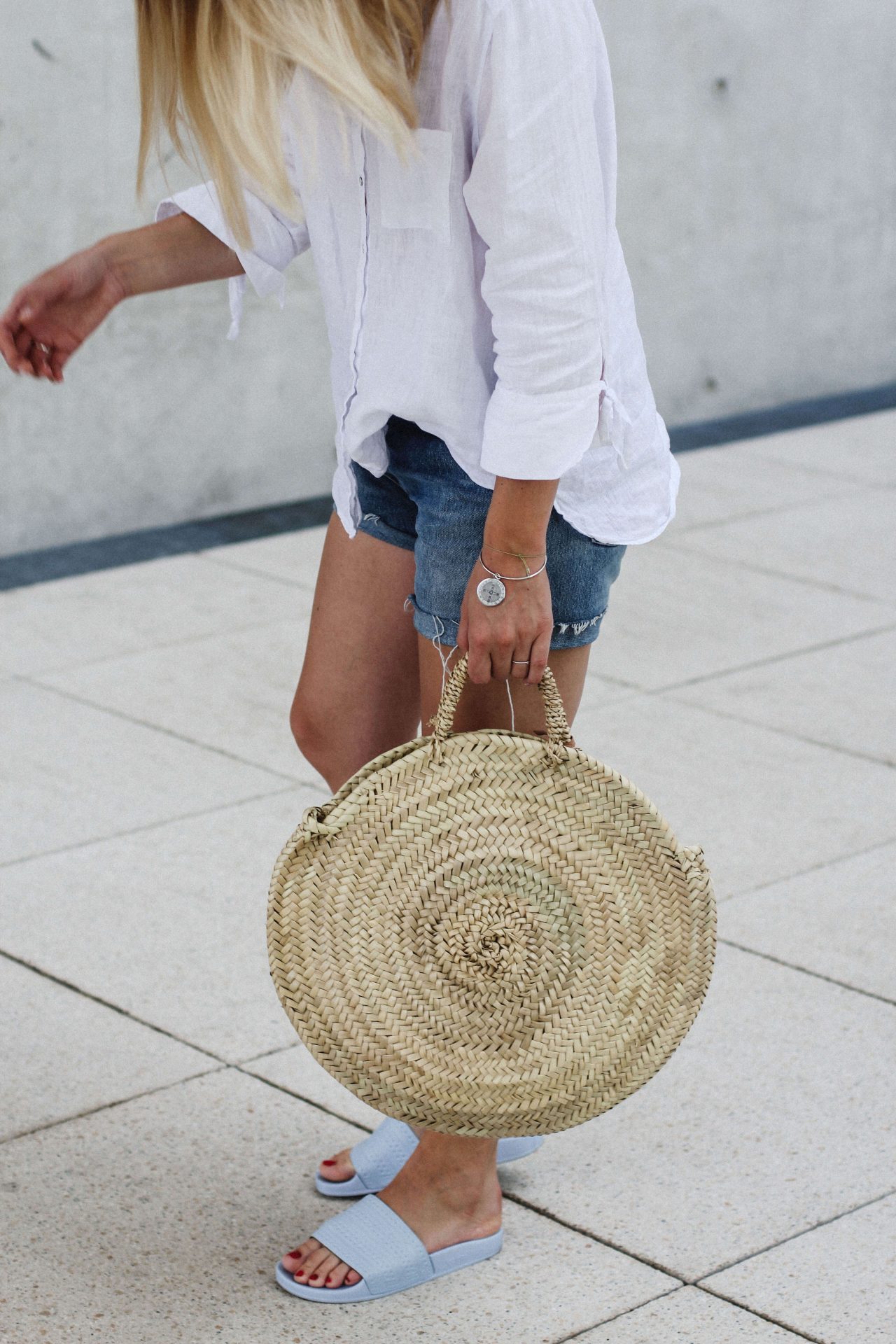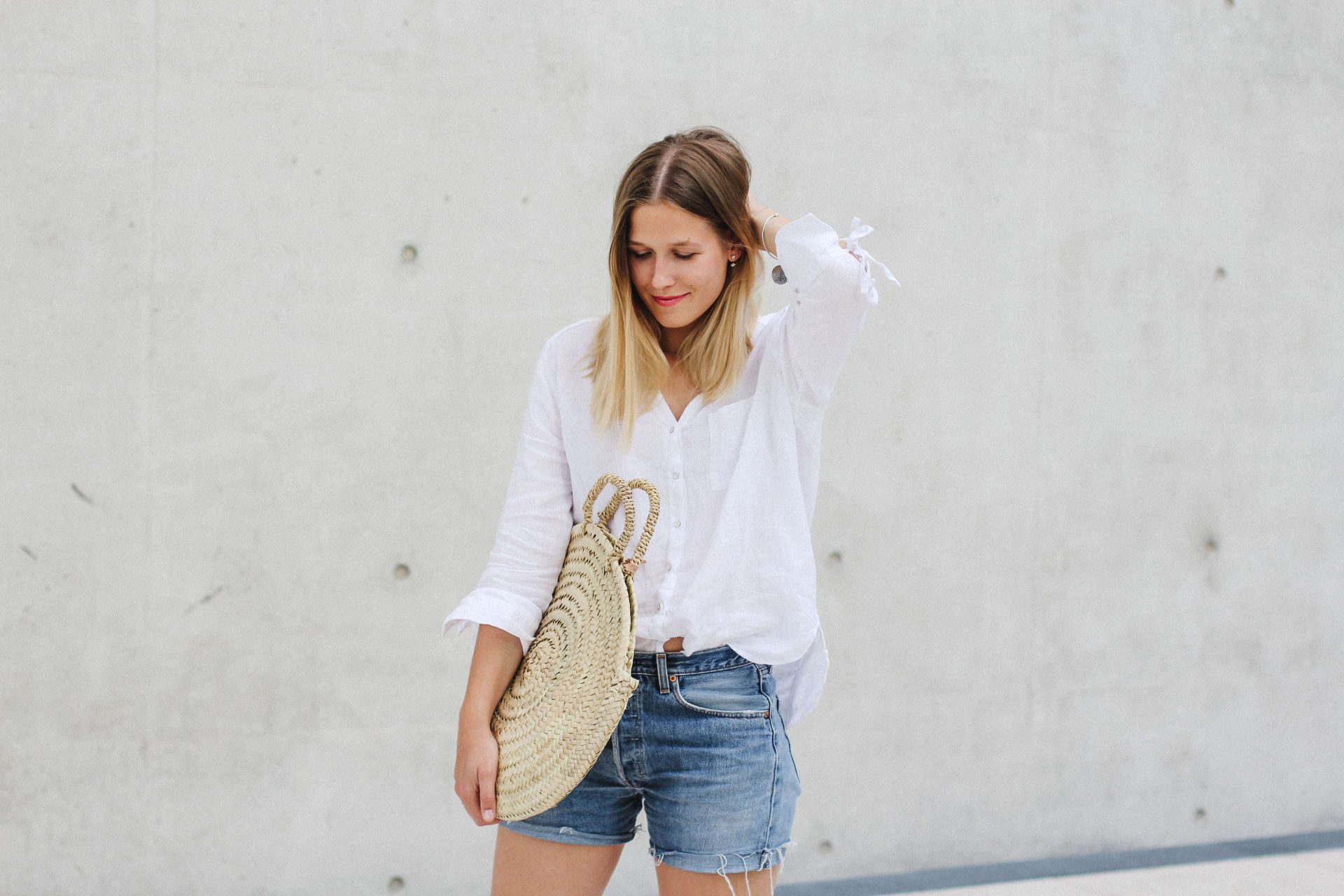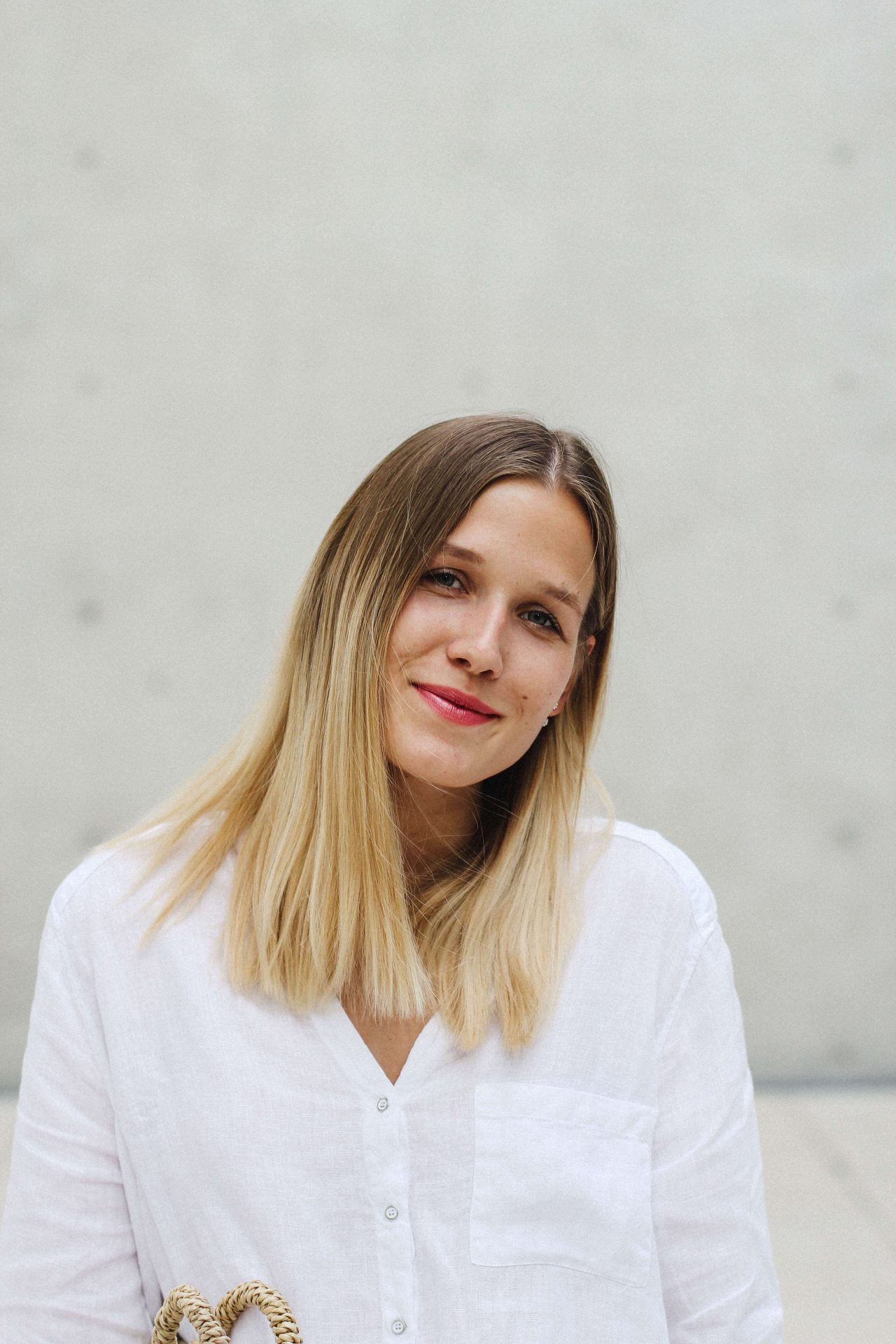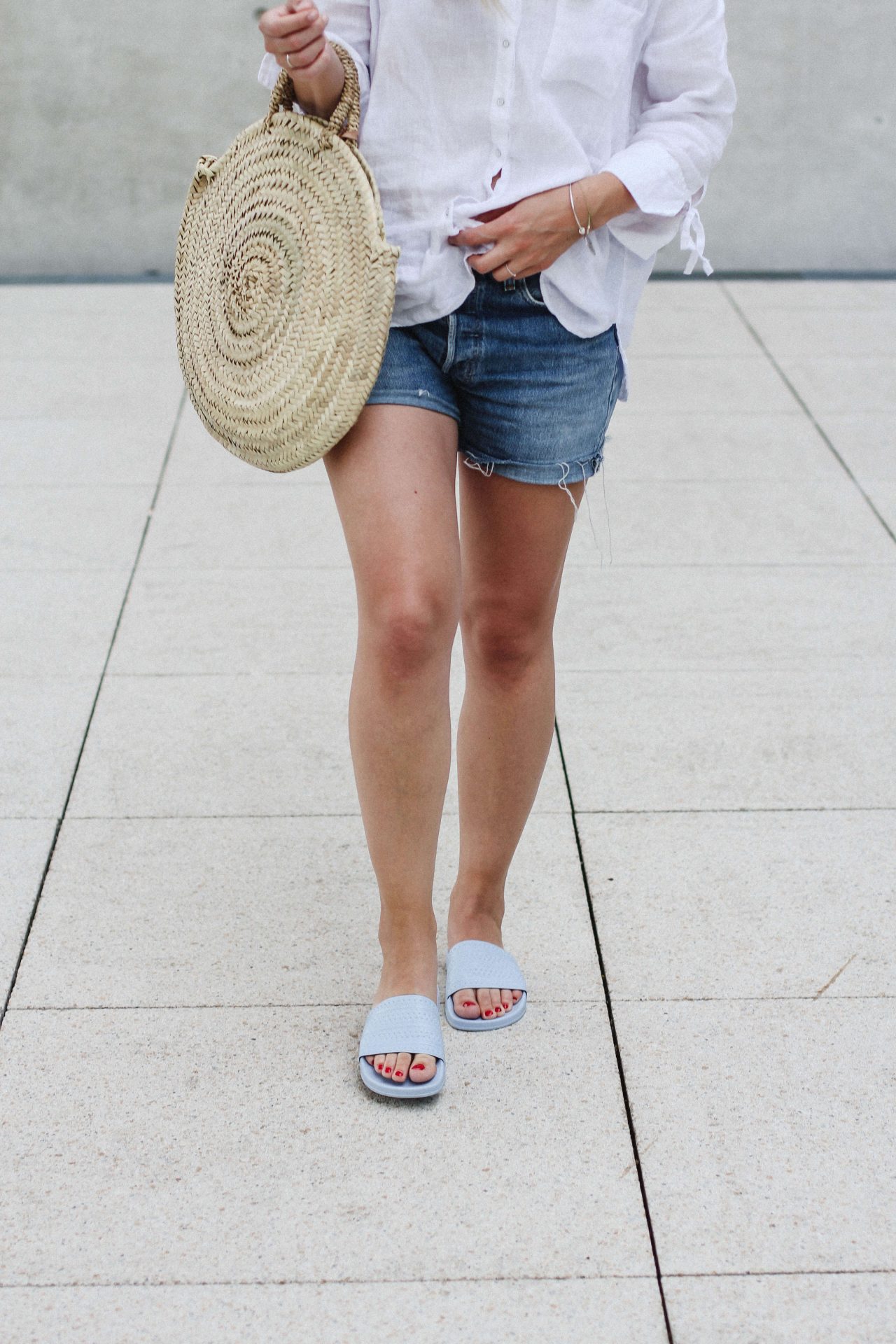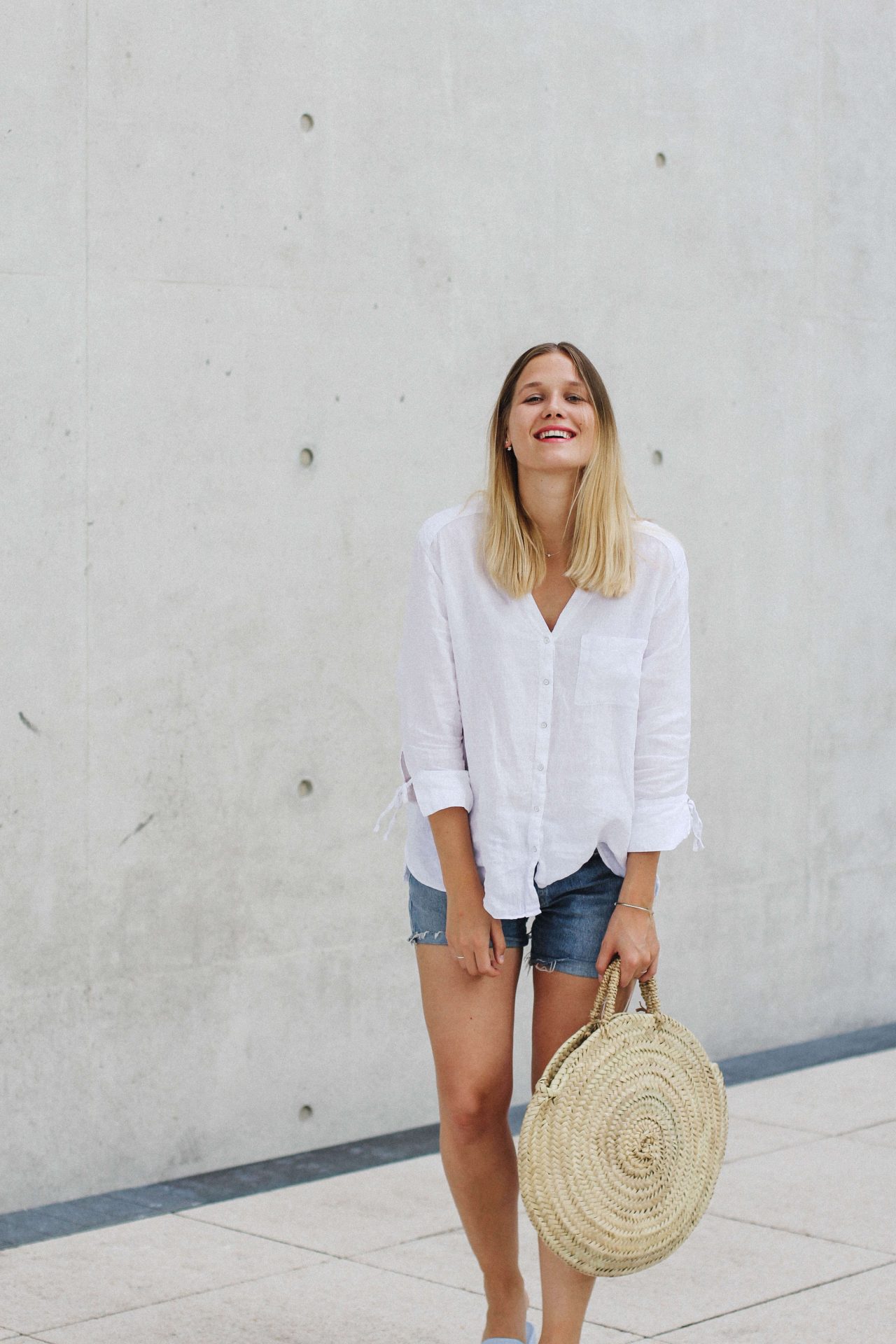 Linen shirt: Zara | Jeans shorts: Levi's Vintage | Shoes: Adidas Adiletten | Round straw bag: Etsy