Timeouts and basics
About weekend getaways and the usual suspects.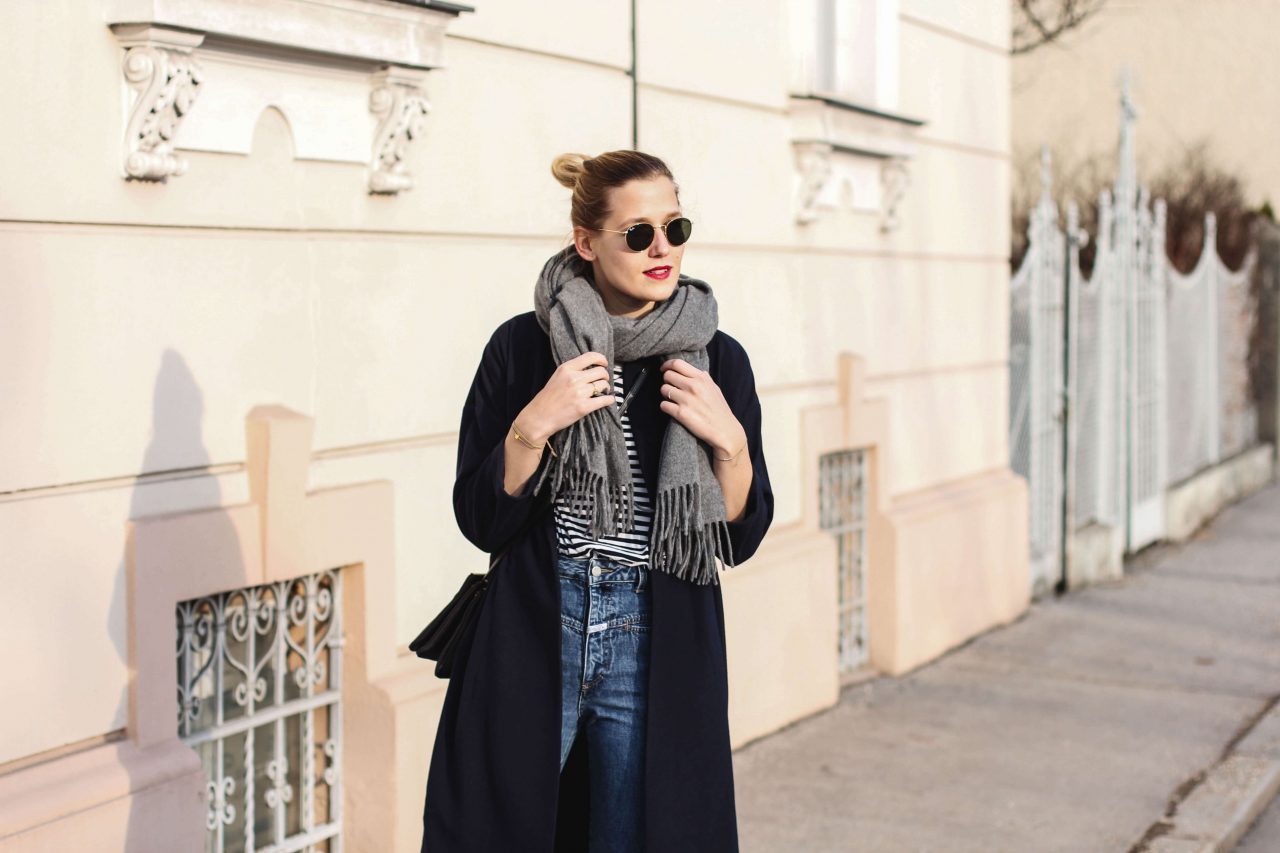 Hallo ihr Lieben, ich komme gerade von  der  Arbeit und habe beschlossen noch ein Outfit online zu stellen, nachdem ich am Wochenende zu nichts gekommen bin. Wie ihr vielleicht auf Instagram mitbekommen habt, war ich über's Wochenende mit meiner Familie in Wien. Das war so schön und entspannend, dass ich vollgetankt in die neue Woche starte. Ich liebe diese kleinen und kurzen Auszeiten, oft reichen schon 1-2 Tage, um den Kopf frei zu kriegen, sich zu verwöhnen und neue Eindrücke zu gewinnen.
Das Outfit, das ich euch heute präsentiere, liegt schon länger in meiner virtuellen Schublade. Ich würde sagen es ist ganz typisch ich und besteht mal wieder aus Basics und Lieblingsteilen. Ok, bei der Hose handelt es sich tatsächlich noch um die "alte" Pedal Pusher von Closed, die mir leider doch einen Tick zu eng war. Aber mittlerweile bin ich fündig geworden und das größere Modell ist schon bei mir eingezogen. Es gibt einfach keine bessere Jeans! Ansonsten gibt es zu Streifen, Acne Canada Schal, meiner Trio von Céline, weißen Sneakers von Adidas und meiner runden Ray Ban nicht viel zu sagen – die üblichen Verdächtigen eben.

ENG:
Hi peeps, I just got home from work and decided to create another outfit post, as it has been quiet here over the weekend. As you might have seen on Instagram I have been to Vienna over the weekend. I had such a lovely time with my family and I'm full of energy for the new week now. I love those small timeouts, they are perfect to clear your mind, to relax and collect some new impressions.
The outfit I'm showing you today is a little bit older, but it's typical me as it's all about basics and favorite pieces. Ok, the jeans are still the old "Pedal Pusher" from Closed, which were a bit too tight, but in the meantime I've found a larger model and I swear: There are no better jeans! Apart from that there are some stripes, my Acne Canada scarf, my Céline Trio, white sneakers from Adidas and the round Ray Ban sunnies – just the usual suspects.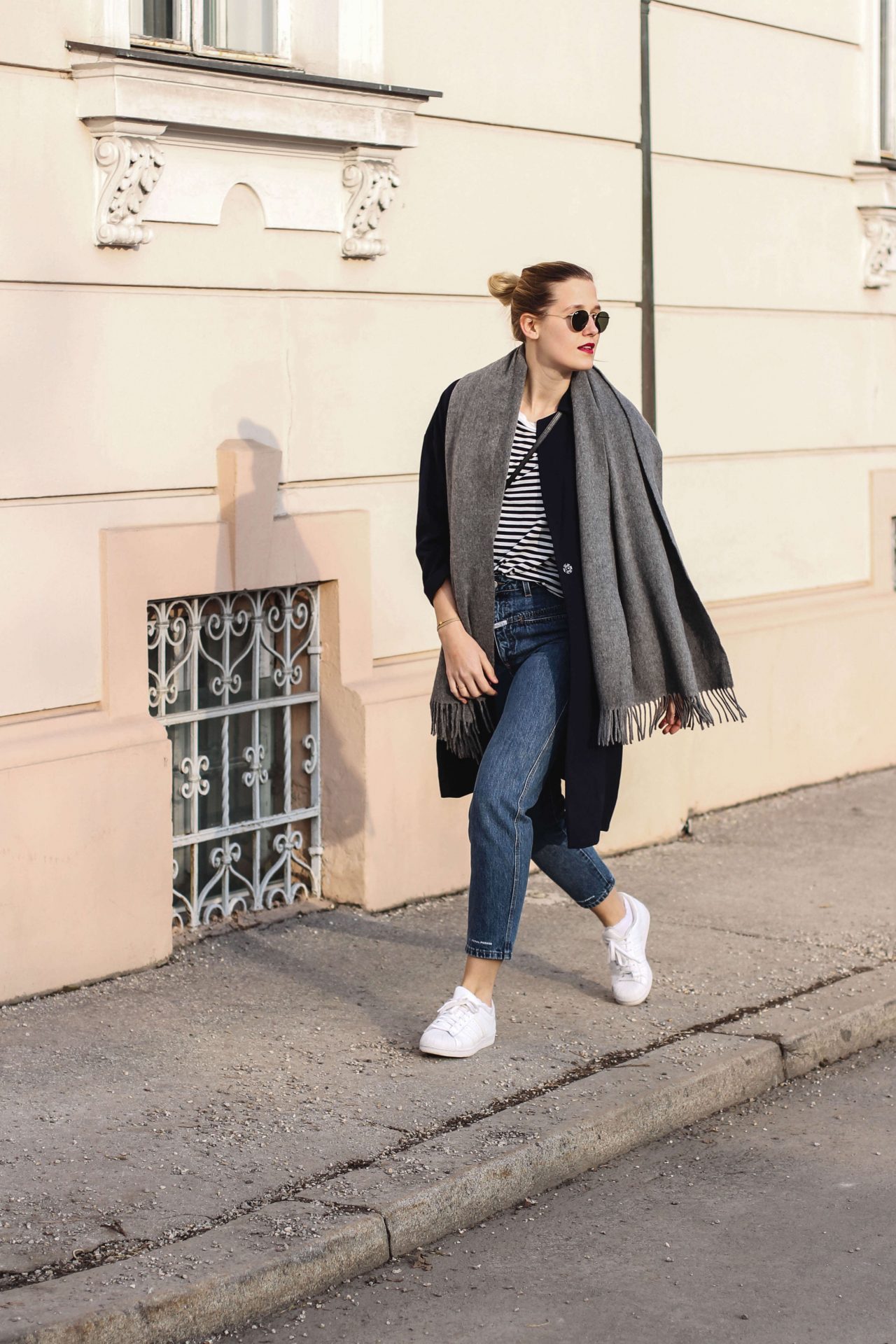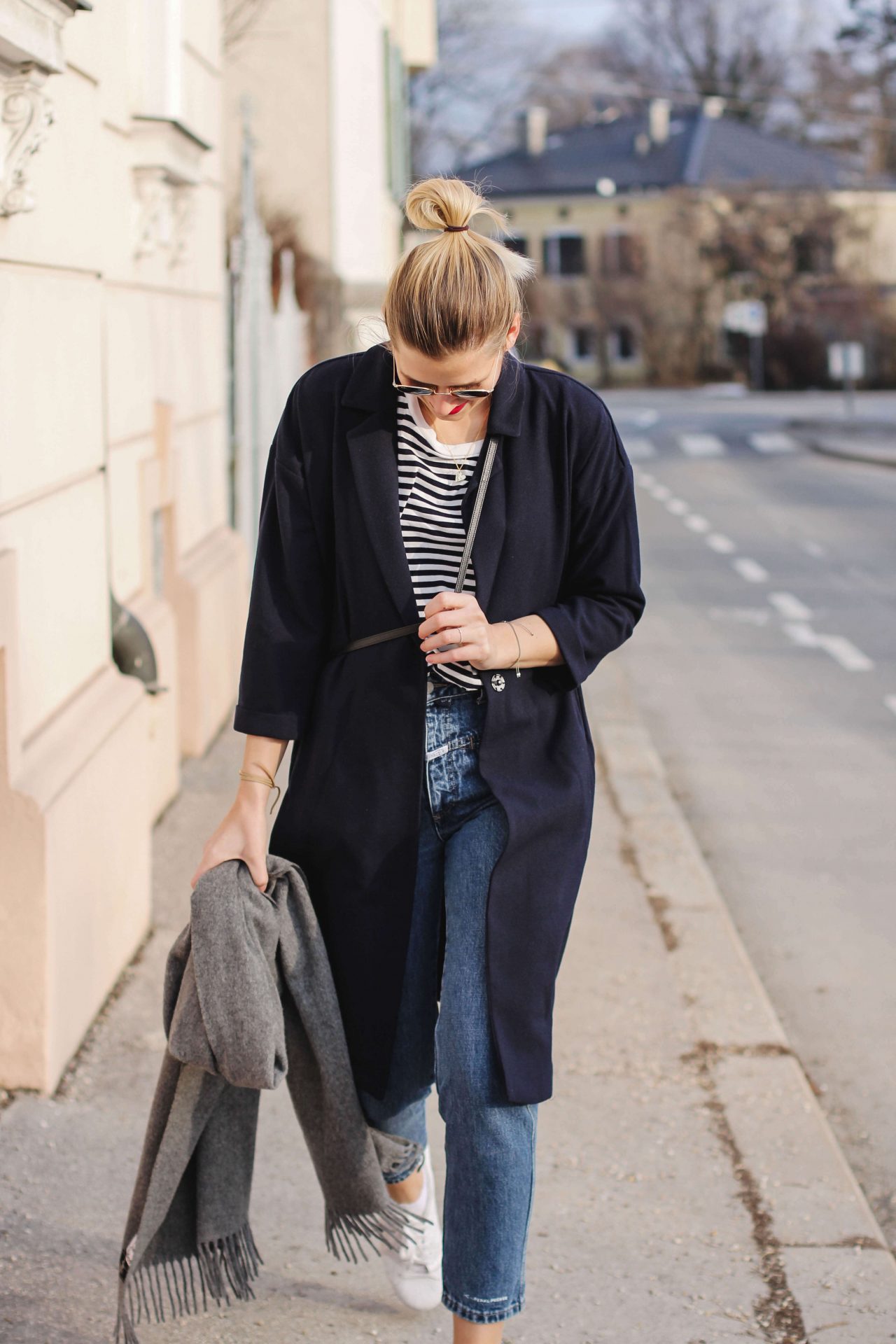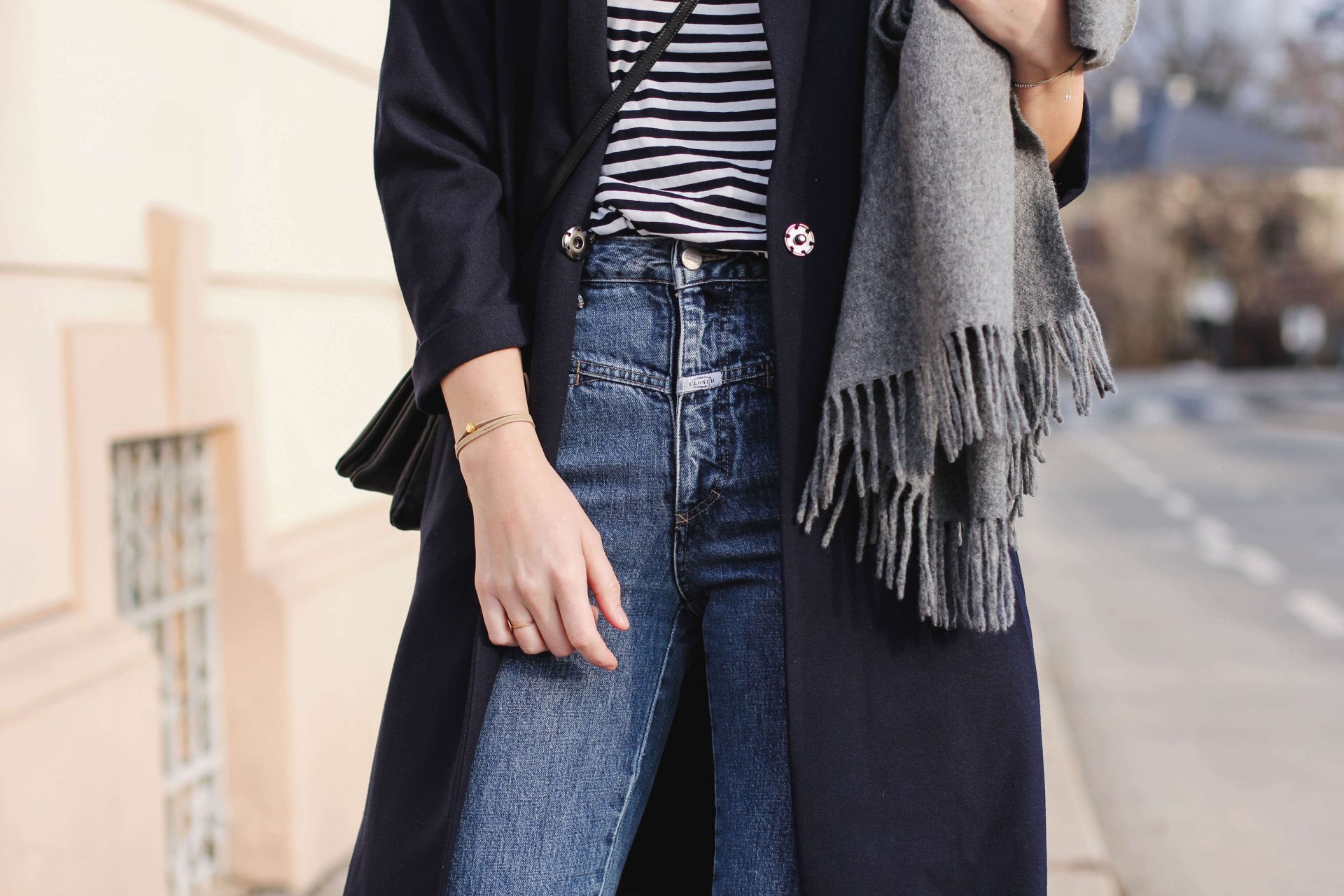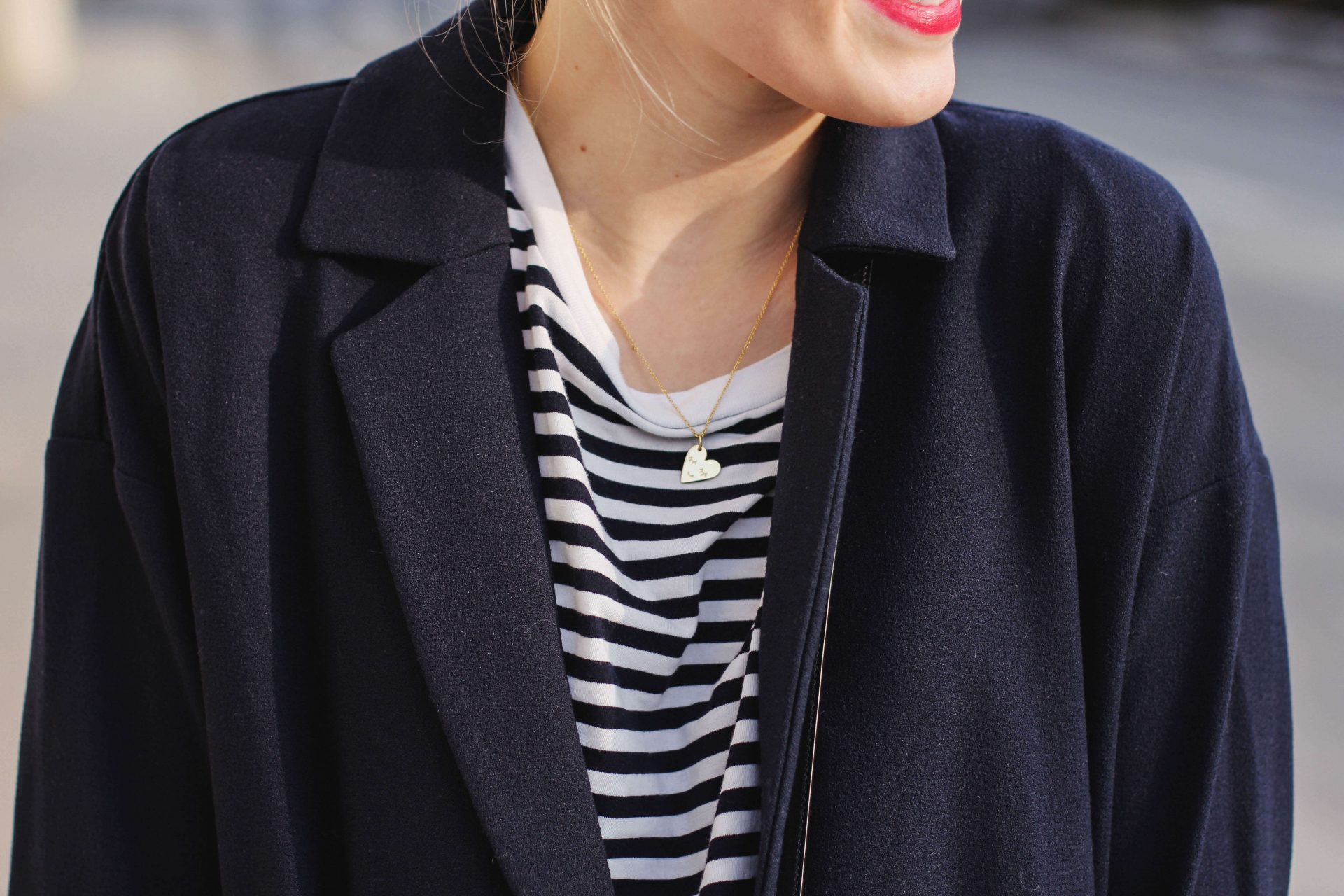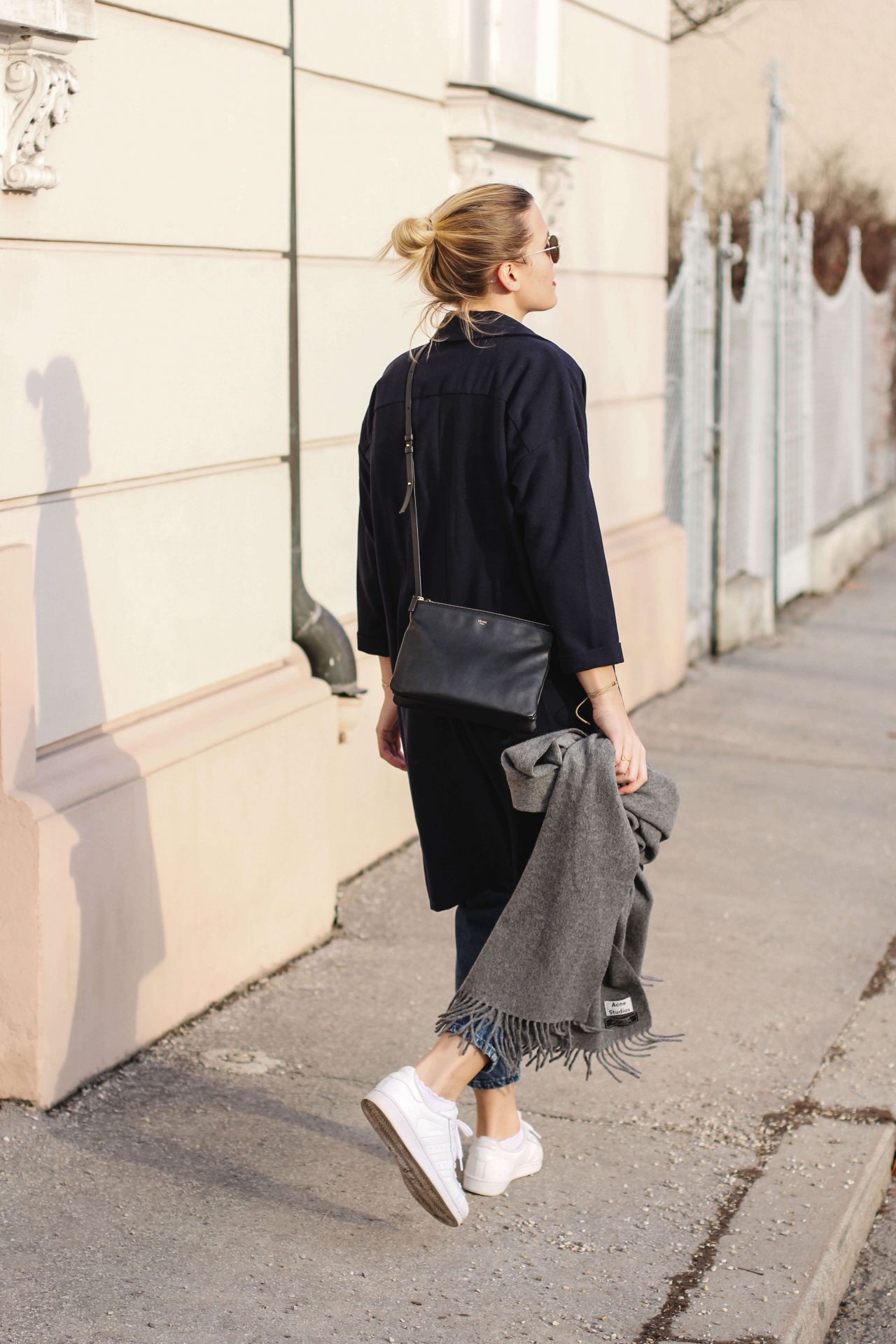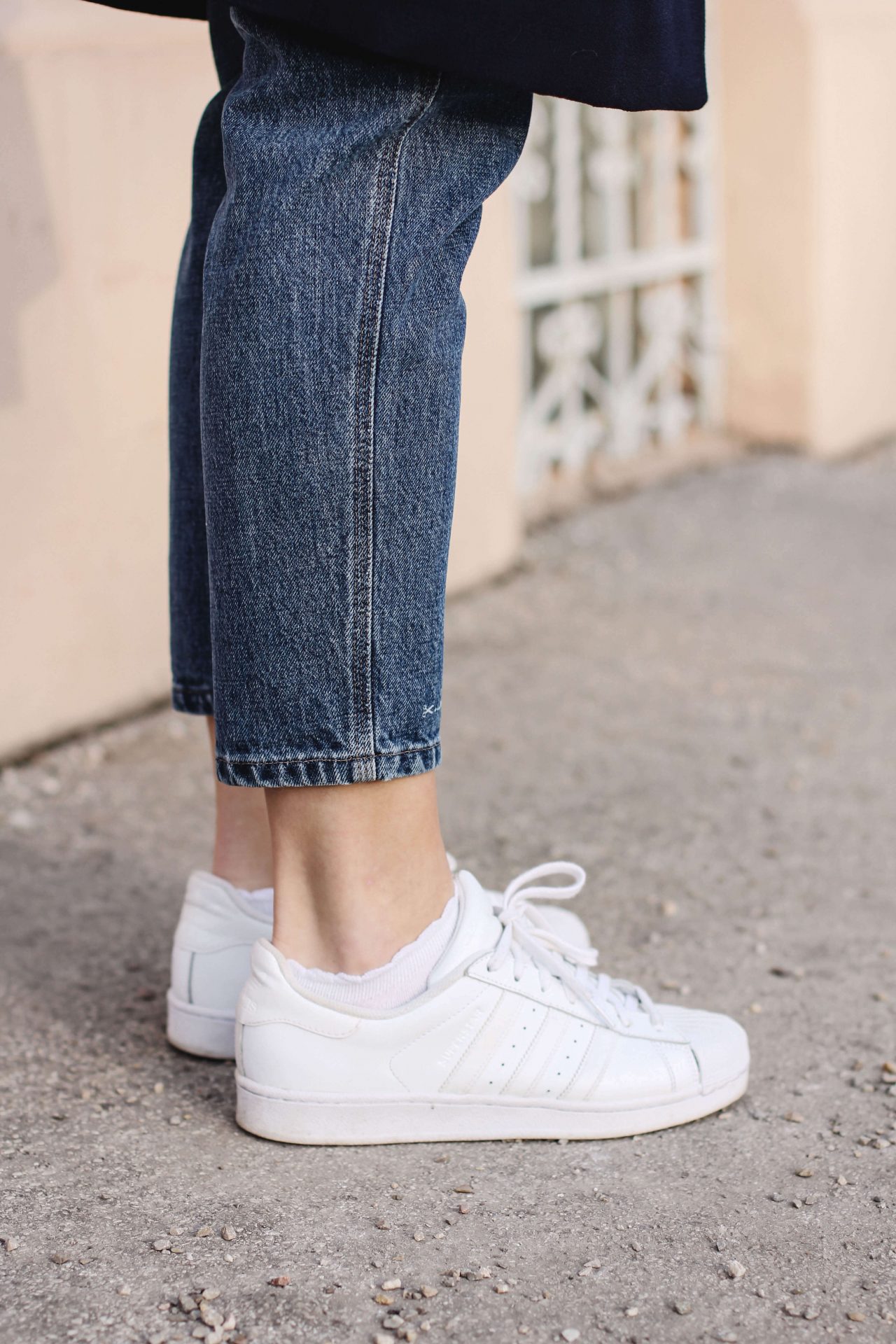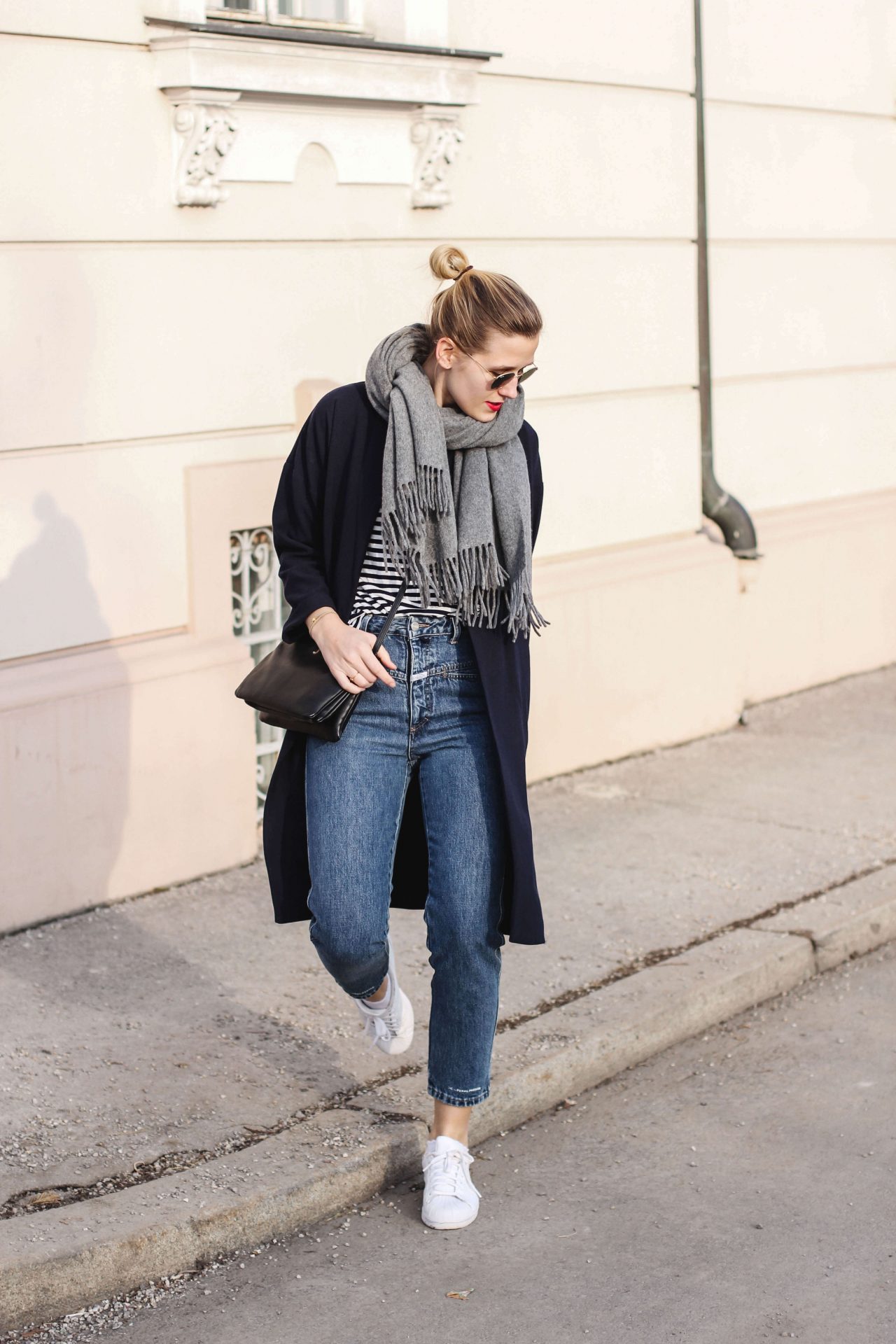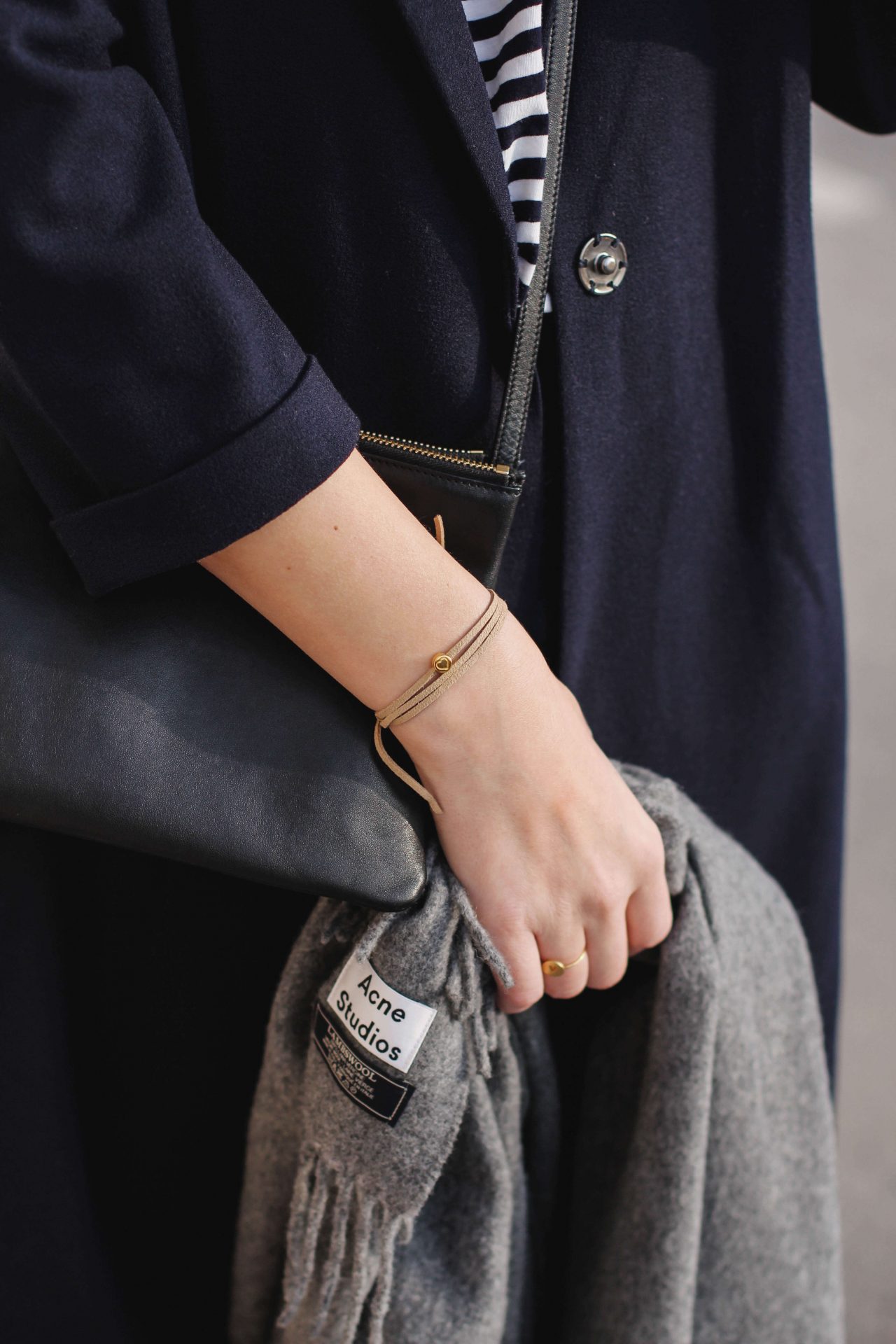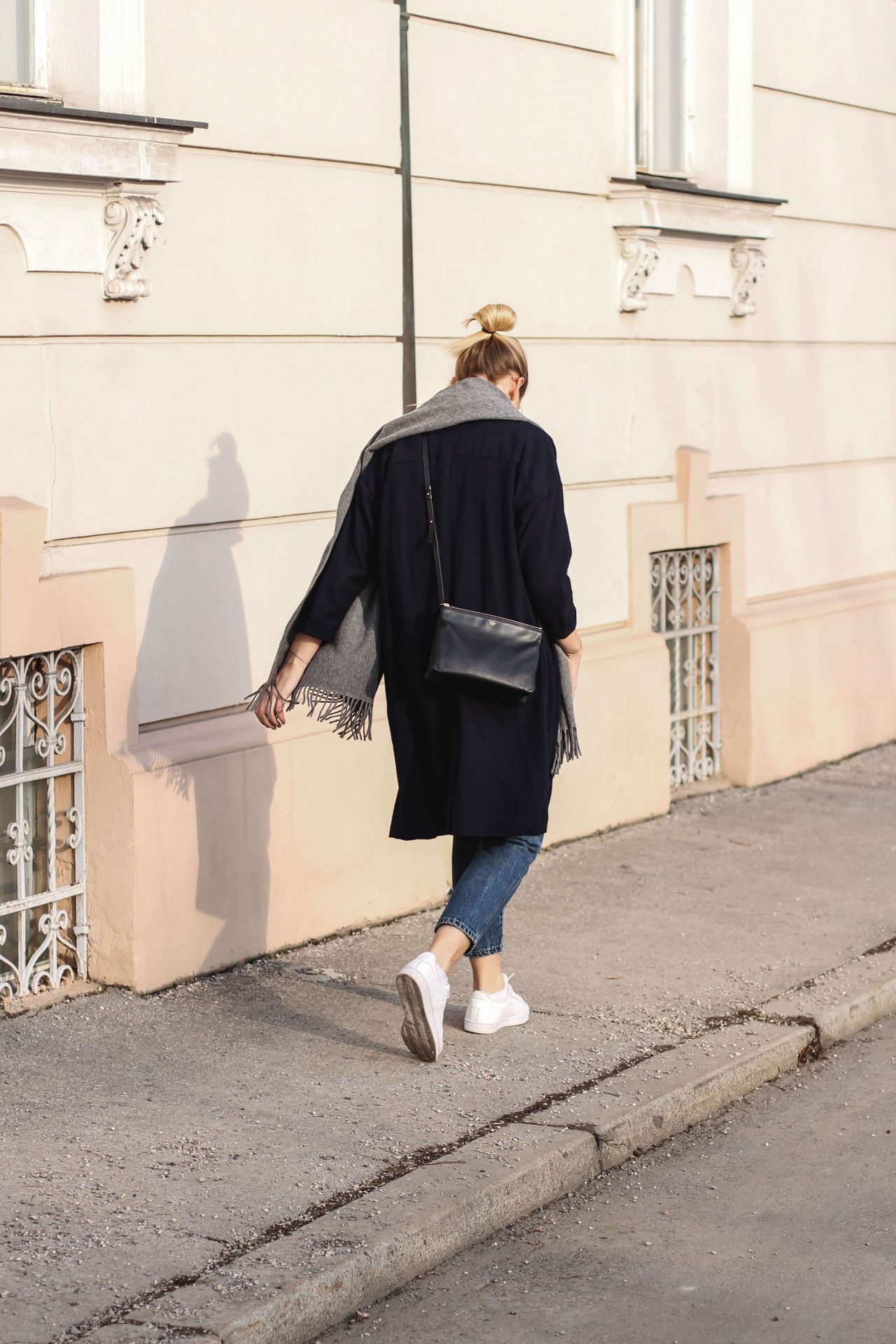 Striped tee: Cos | Coat: Mango | Scarf: Acne Canada | Jeans: Closed Pedal Pusher | Sneakers: Adidas Superstars | Bag: Céline Trio | Necklace: Articus Happy Heart | Sunnies: Ray Ban Round Metal