Summer love
That day, we skipped spring.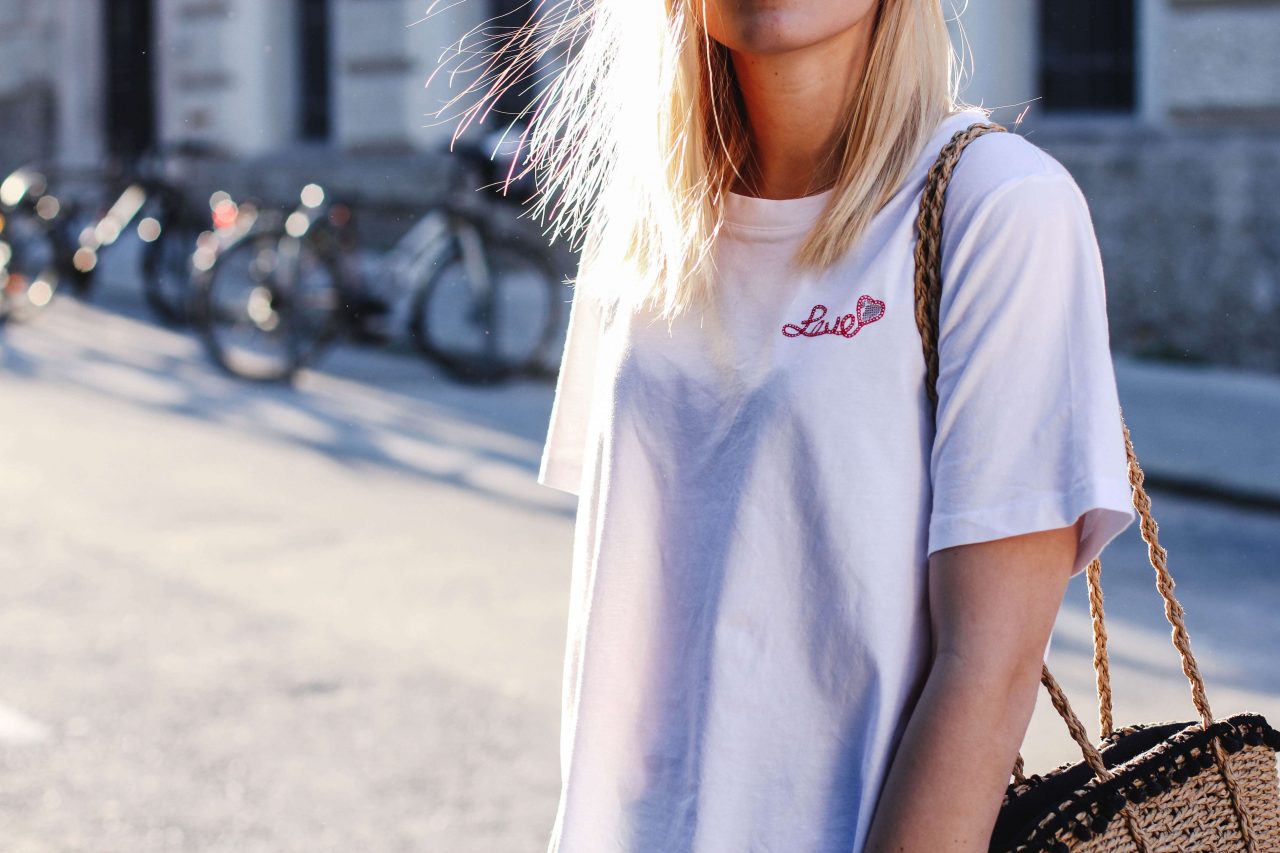 Ach, ich kann's euch gar nicht sagen, wie sehr ich die letzten Tage genossen habe! Deswegen war es auch ein bisschen ruhiger um mich, aber ich habe ganz ehrlich gestanden einfach das schöne Wetter und die freie Zeit für mich genutzt und das hat richtig gut getan. Ich glaube man sieht es auch den Fotos an, wie glücklich ich bin, dass der Frühling, der sich eher ein bisschen nach Sommer anfühlt, endlich da ist. Grund genug meine neuen pinken Pumps von H&M und das Love-Shirt (ein Geschenk von Julian) auszuführen. Kombiniert mit meiner Lieblingsjeans und dem kleinen, altbekannten Korb von Zara ein ganz hübscher Willkommenslook für die warme Jahreszeit, oder? ♡

ENG:
I can't tell you, how happy I felt about the past few days, when spring finally arrived – although it feels more like summer. That's why it was a bit calm over here, as I didn't do nothing but enjoying the sun and some free time. I think one might see, how happy was, when I welcomed the warm weather in my favorite jeans, with my good-old basket and some new pink pumps. That's quite an appropriate look, isn't it?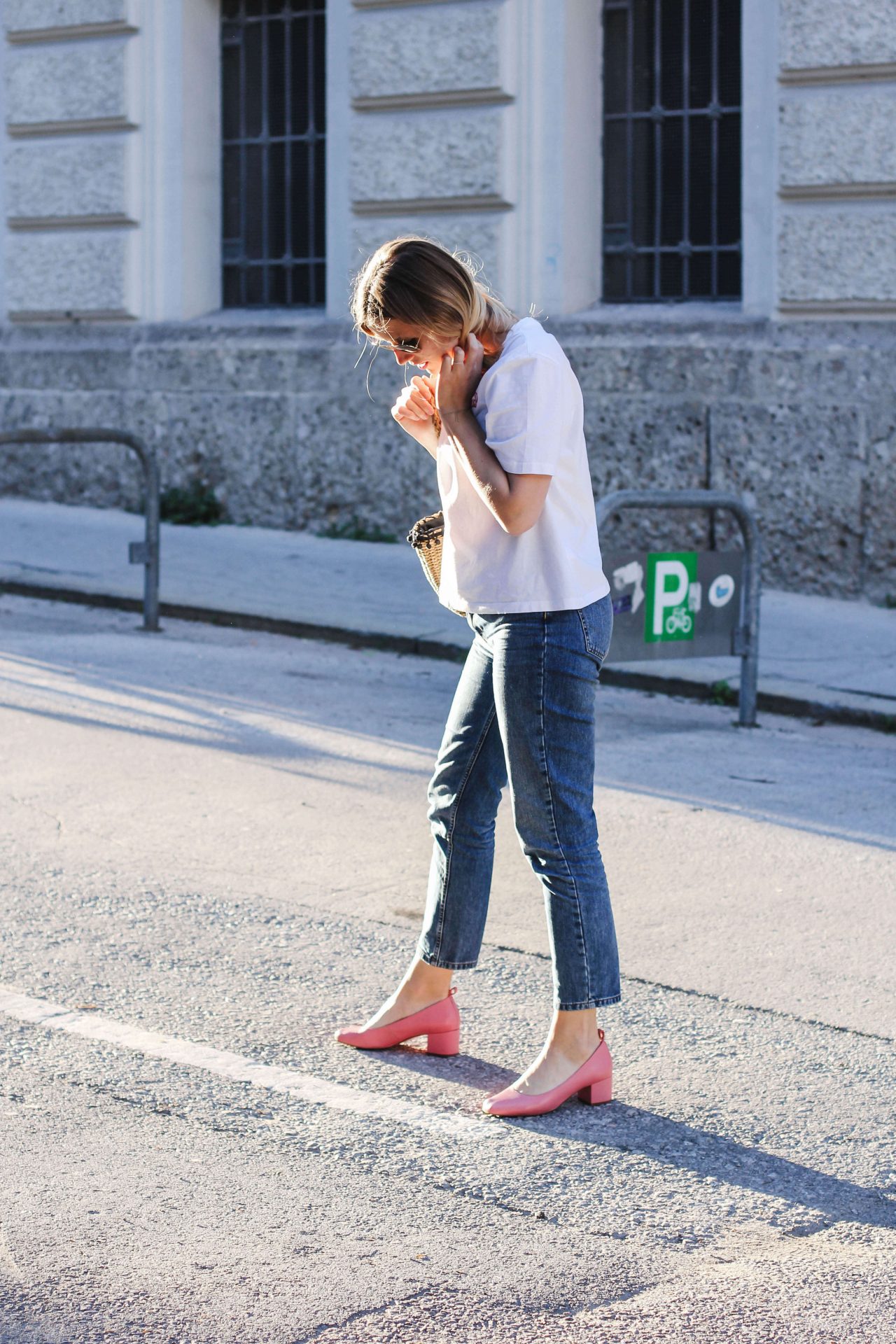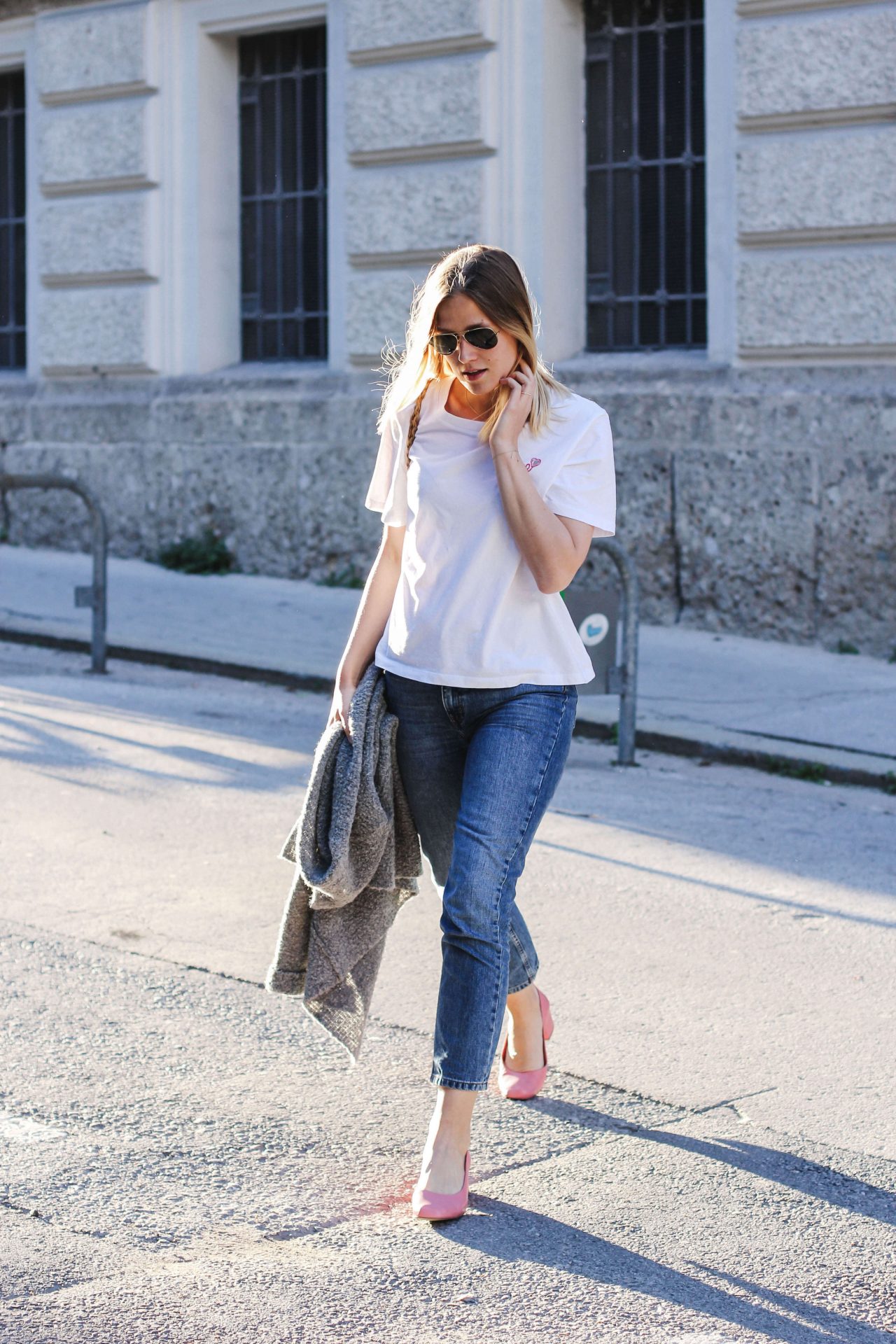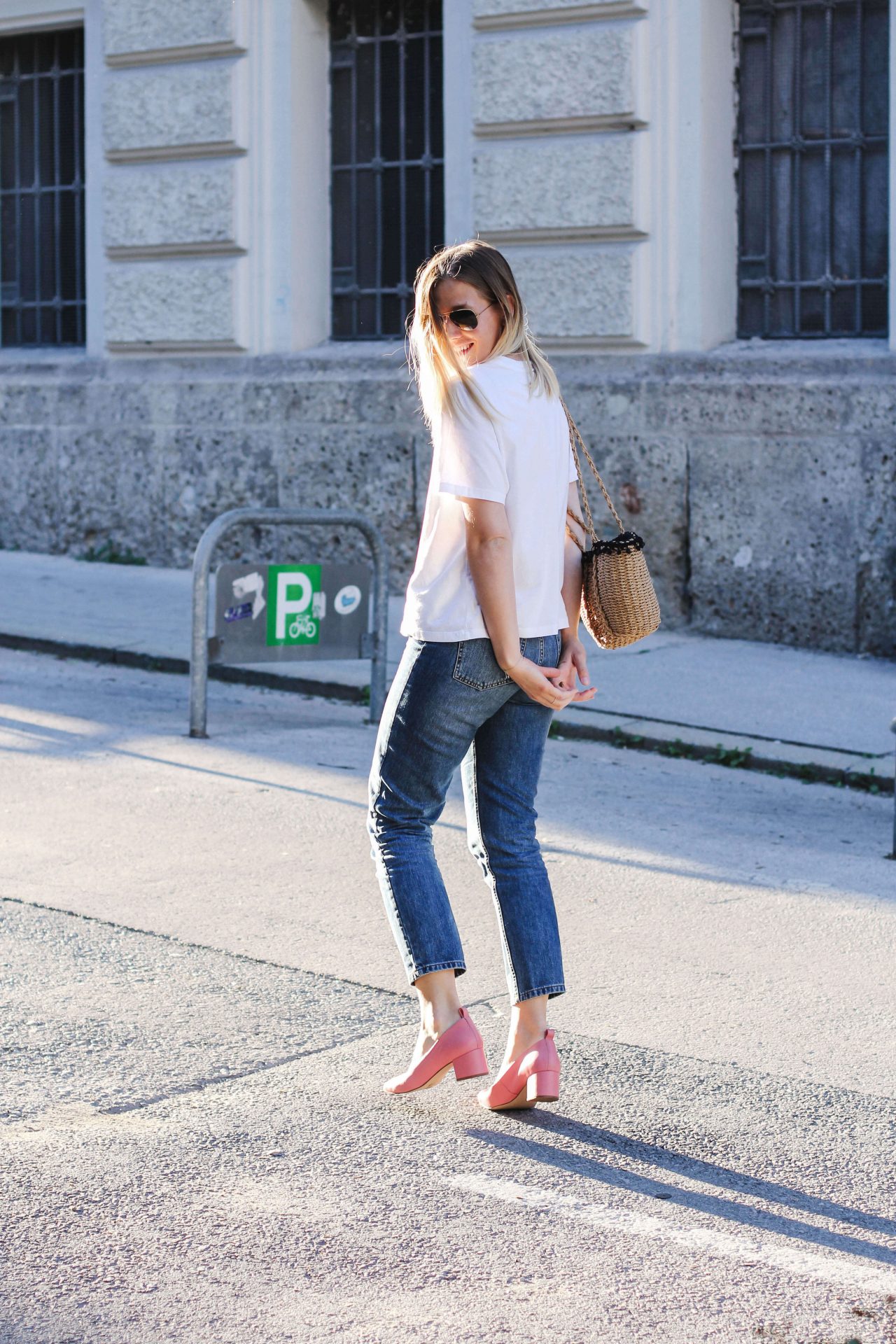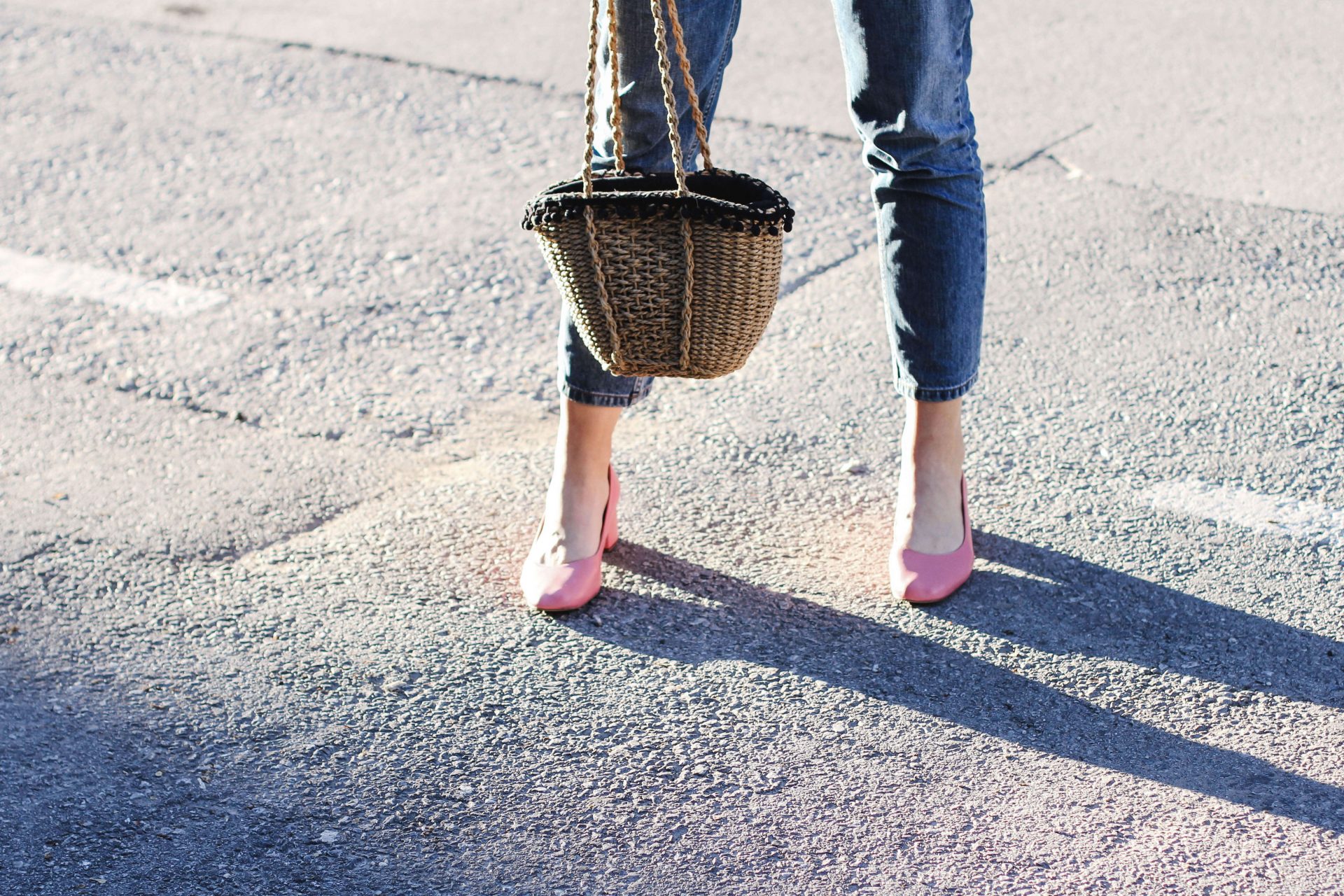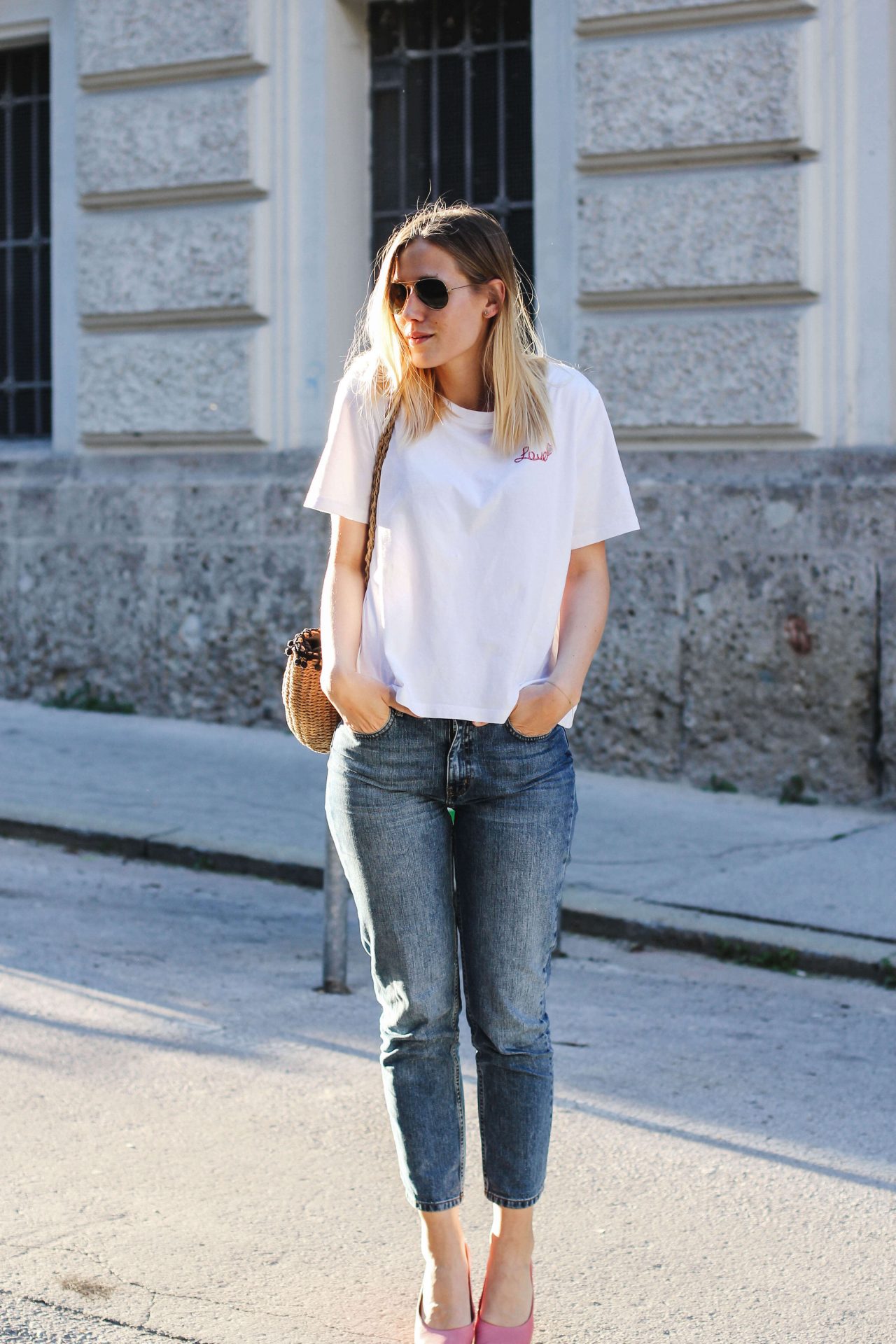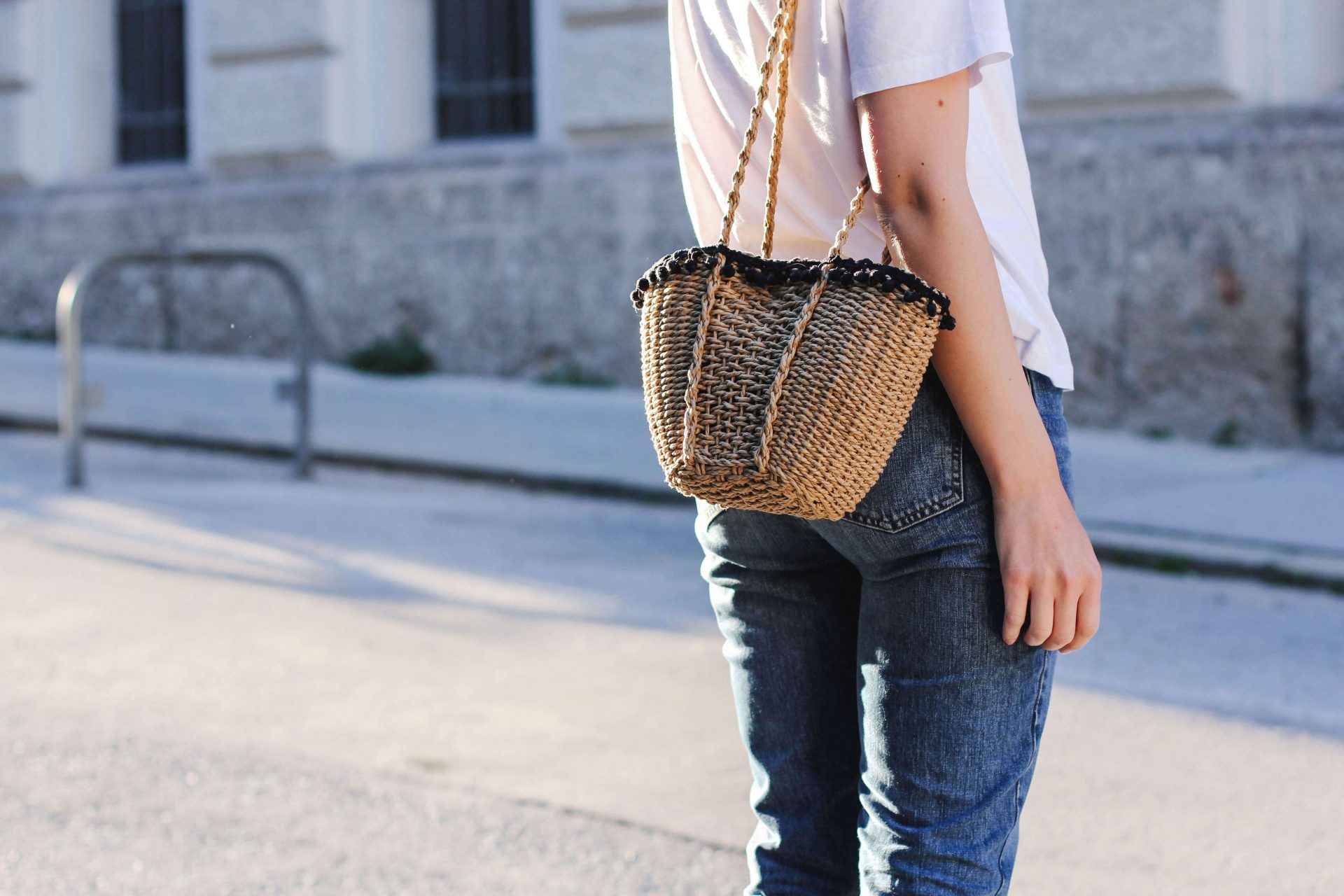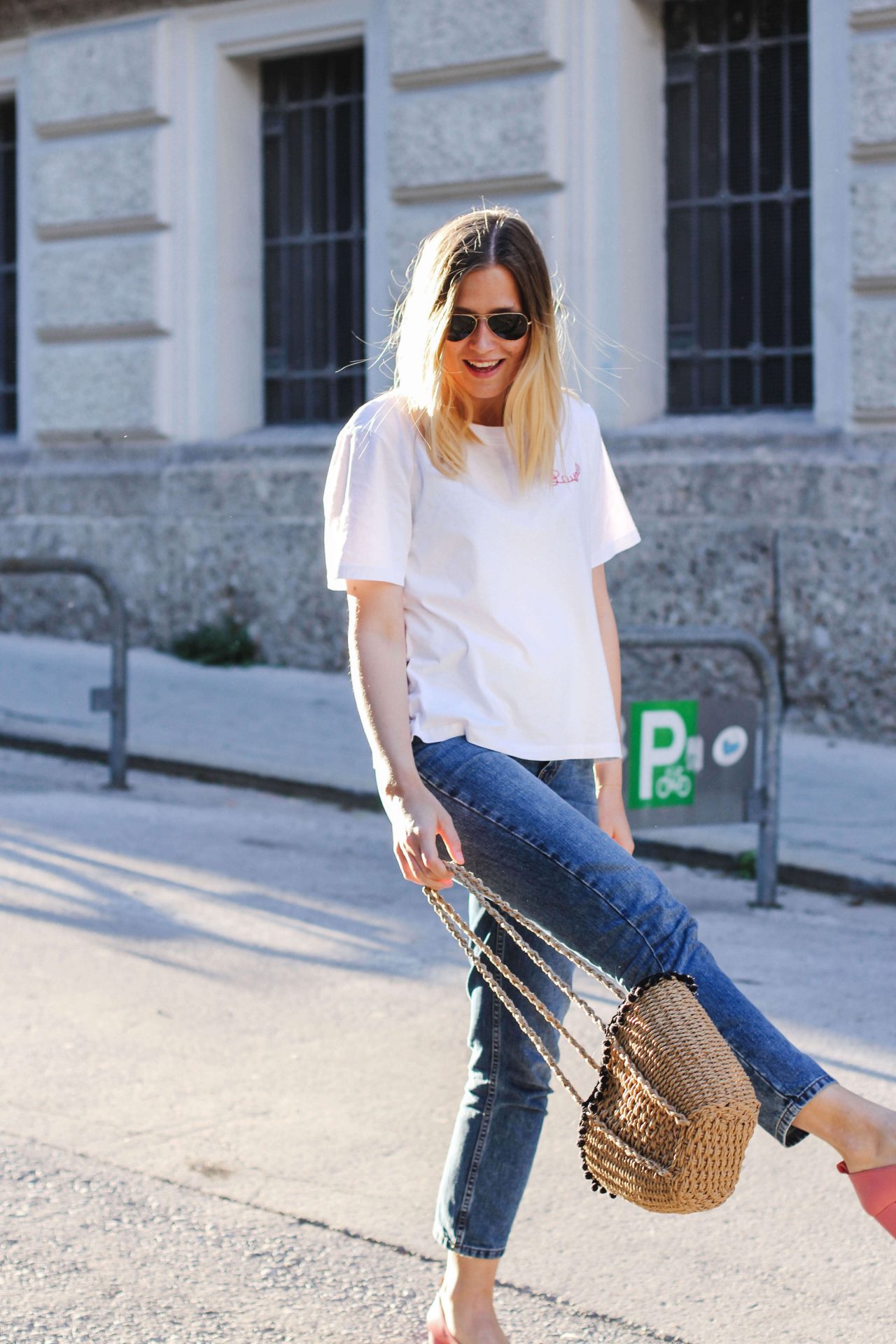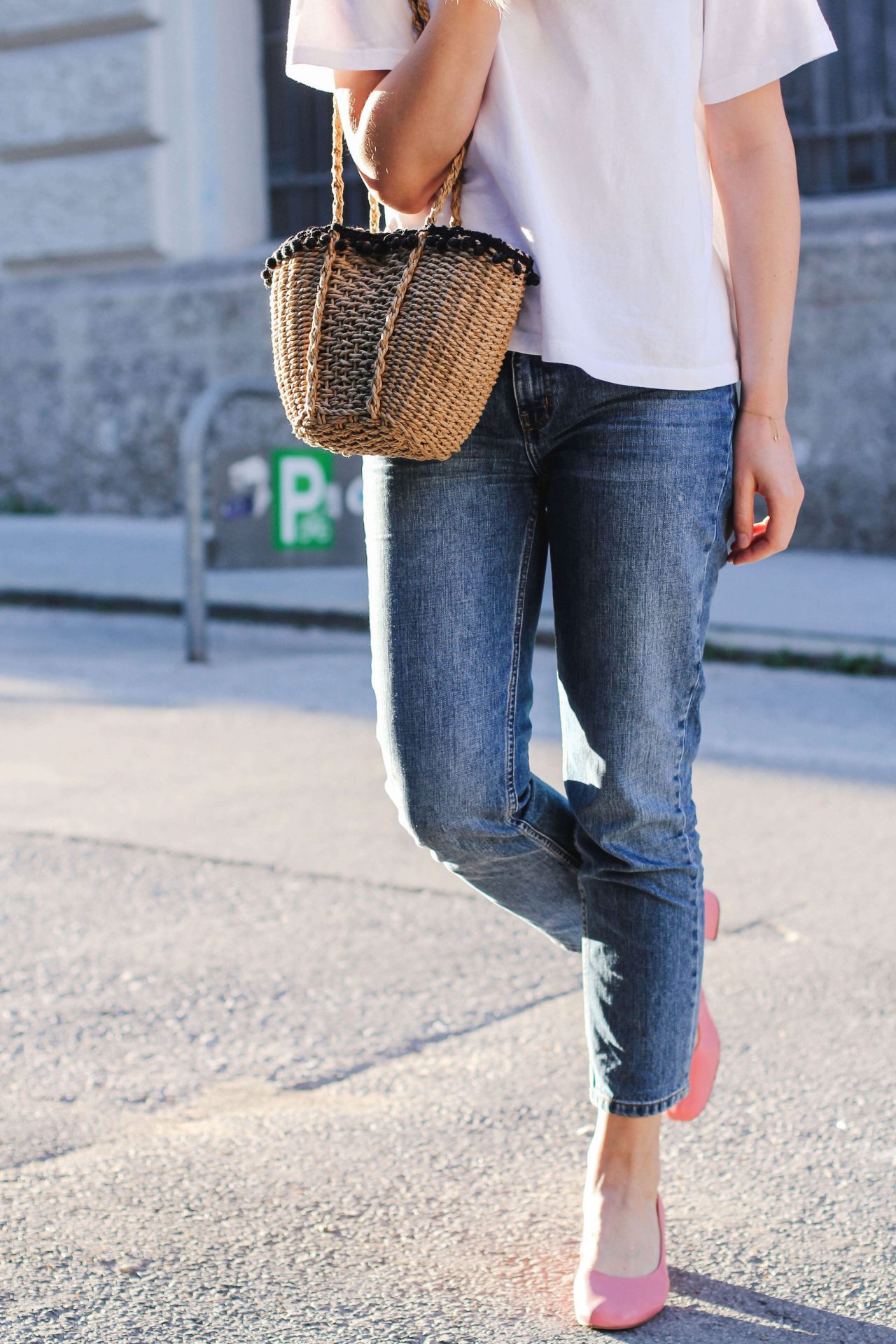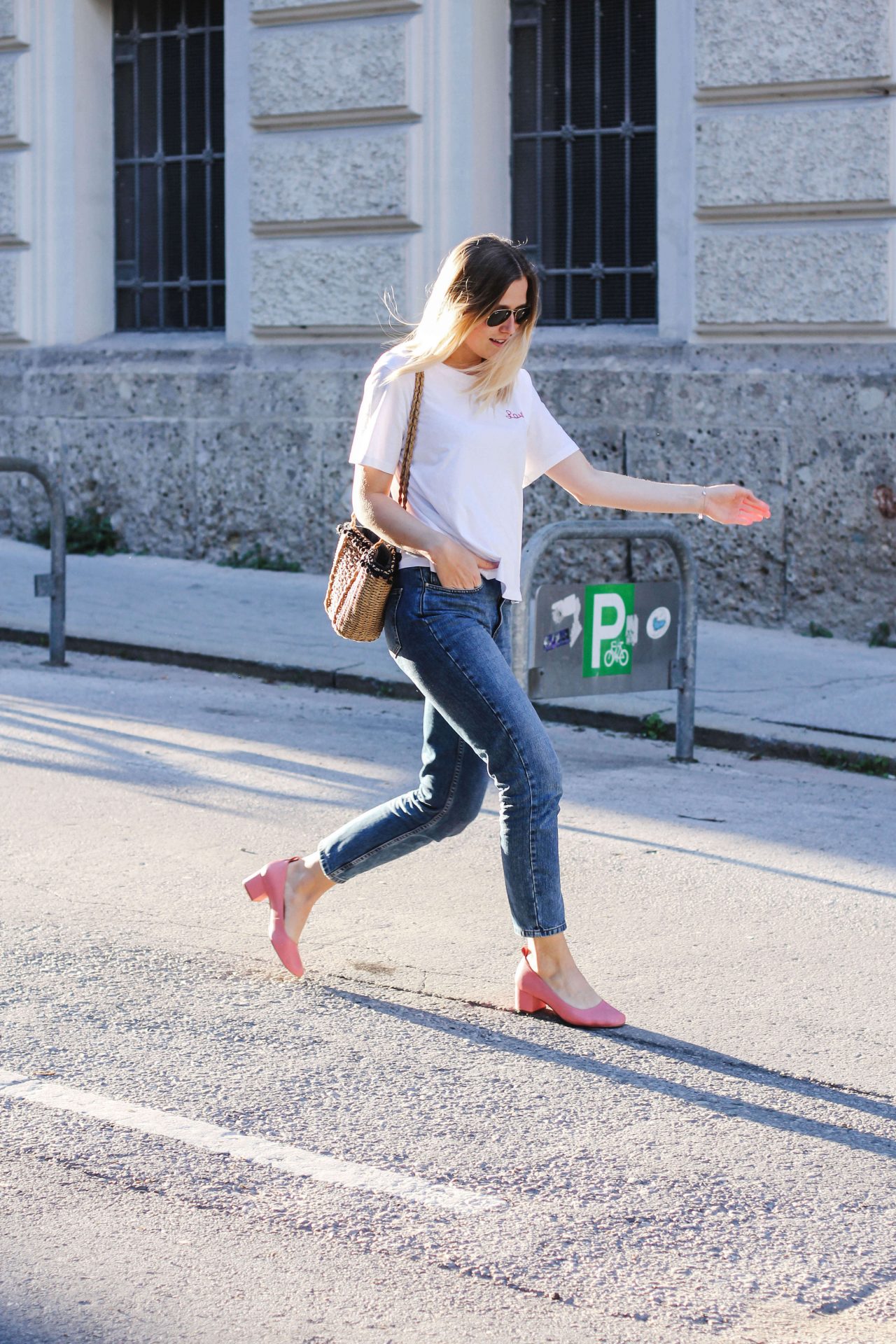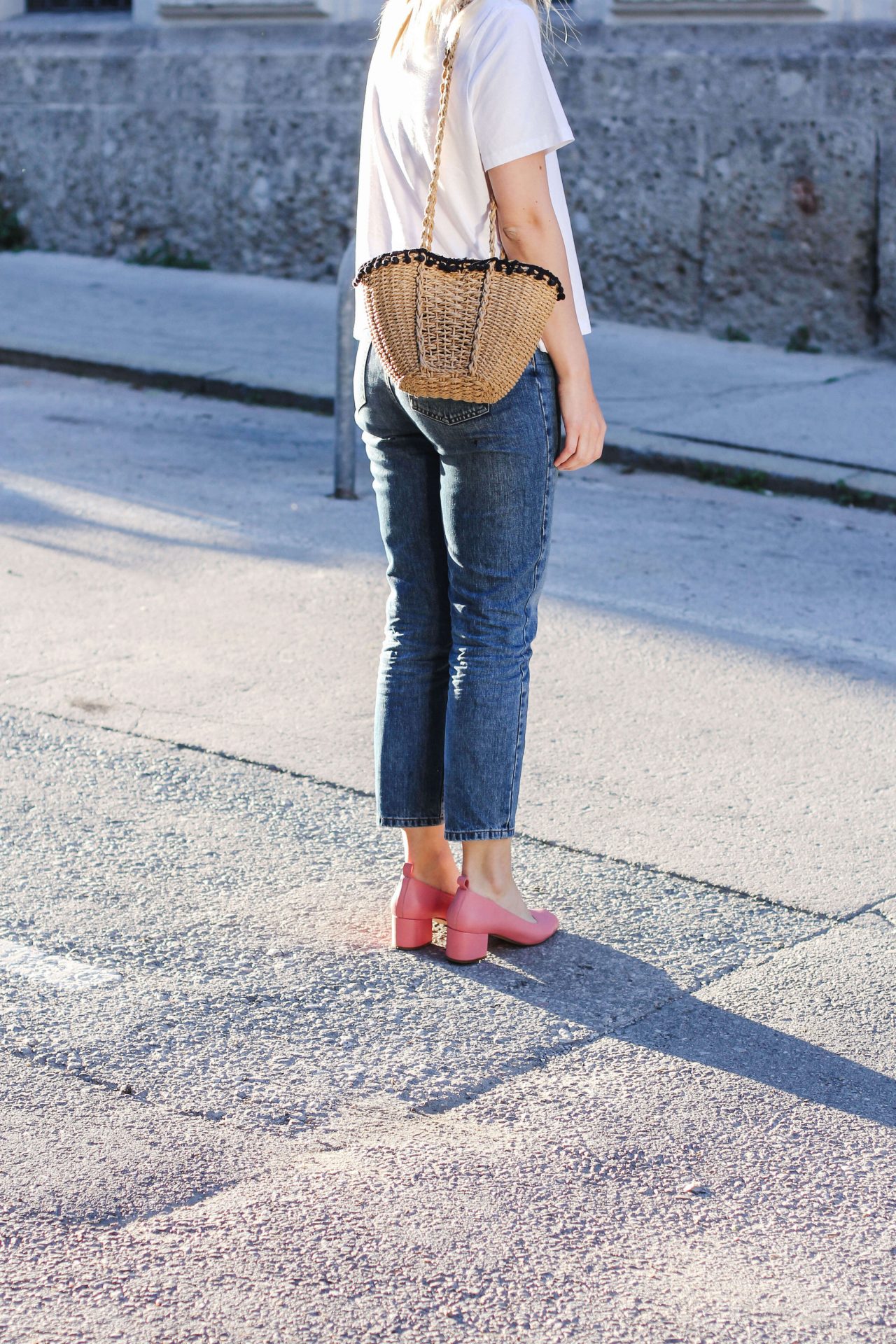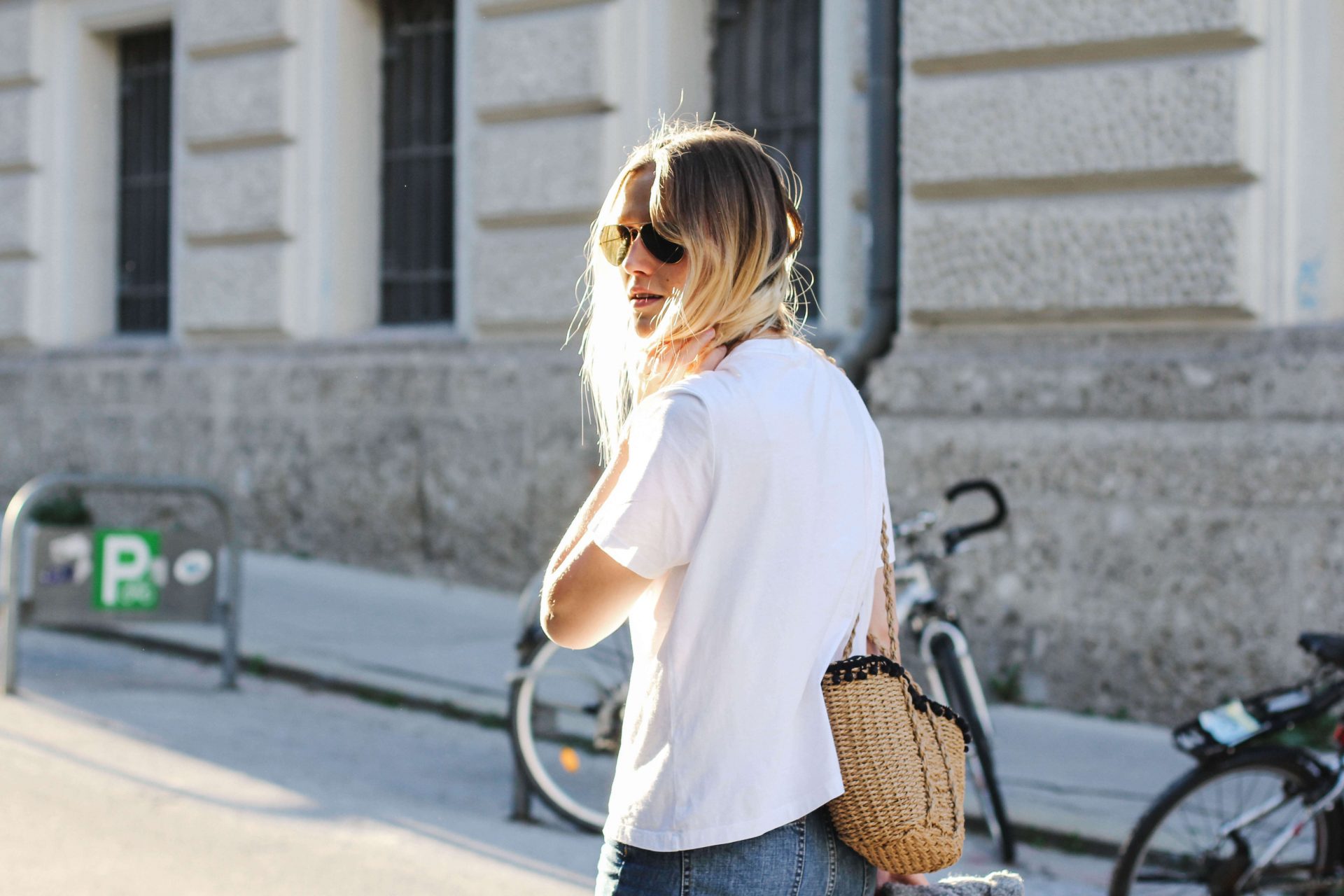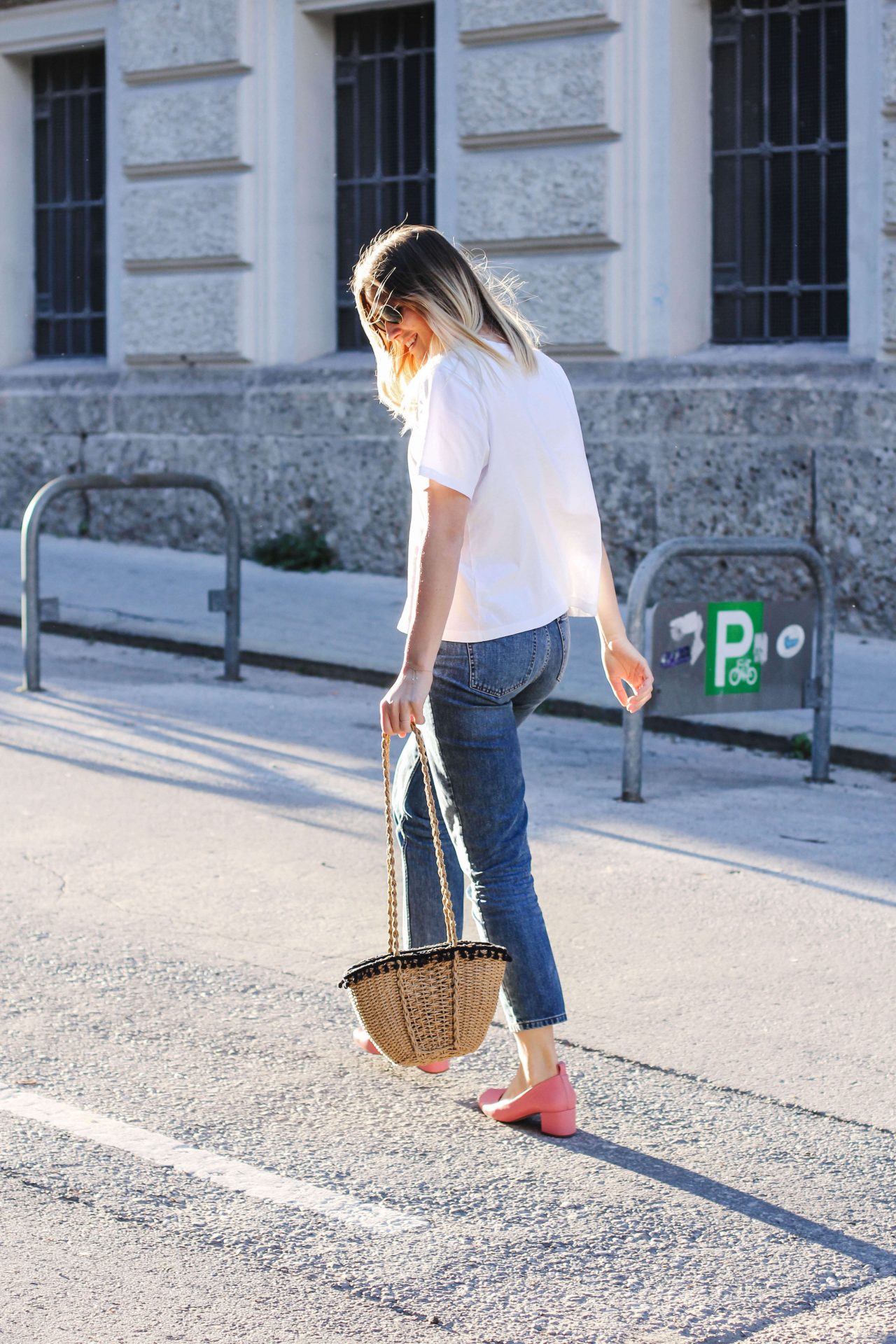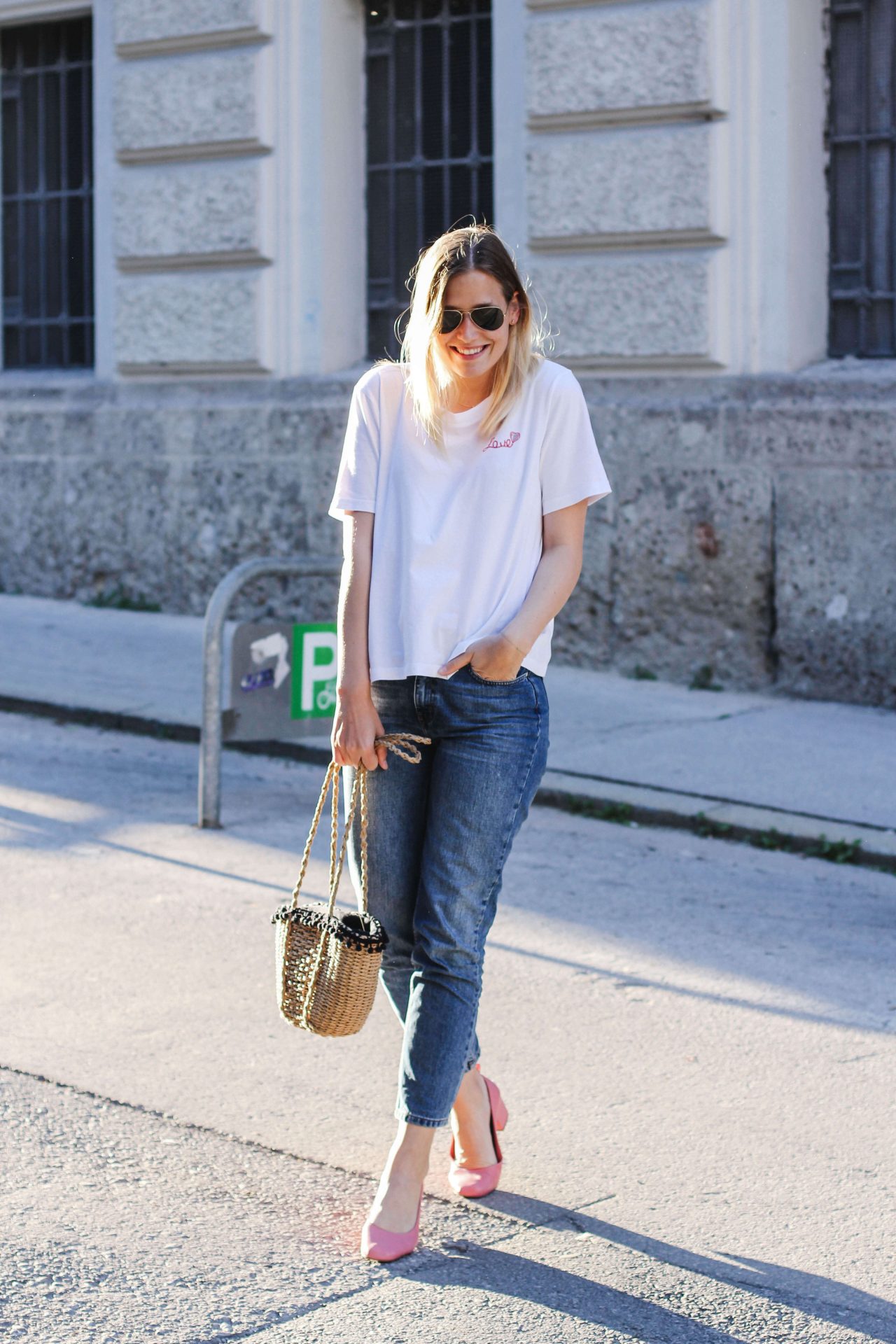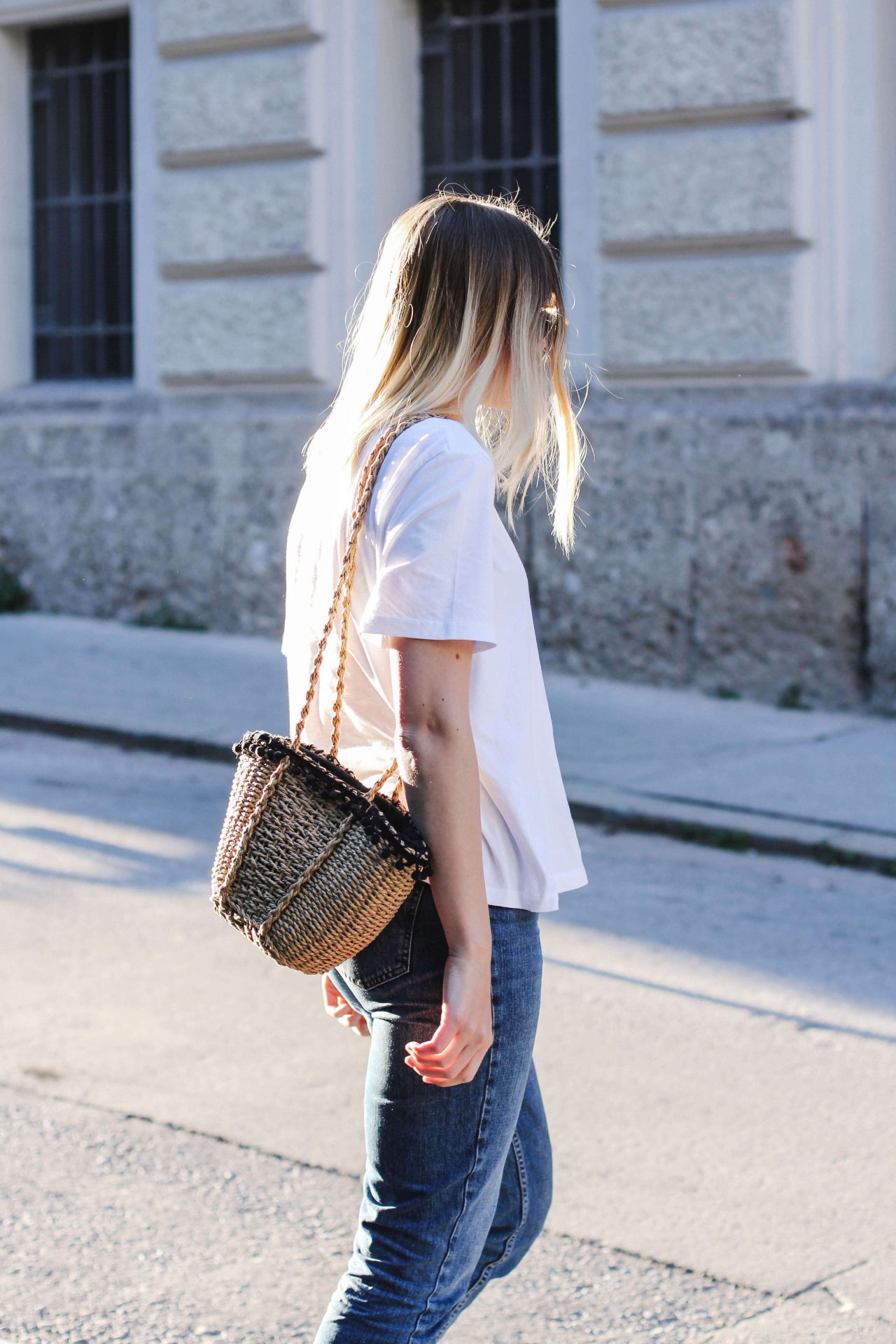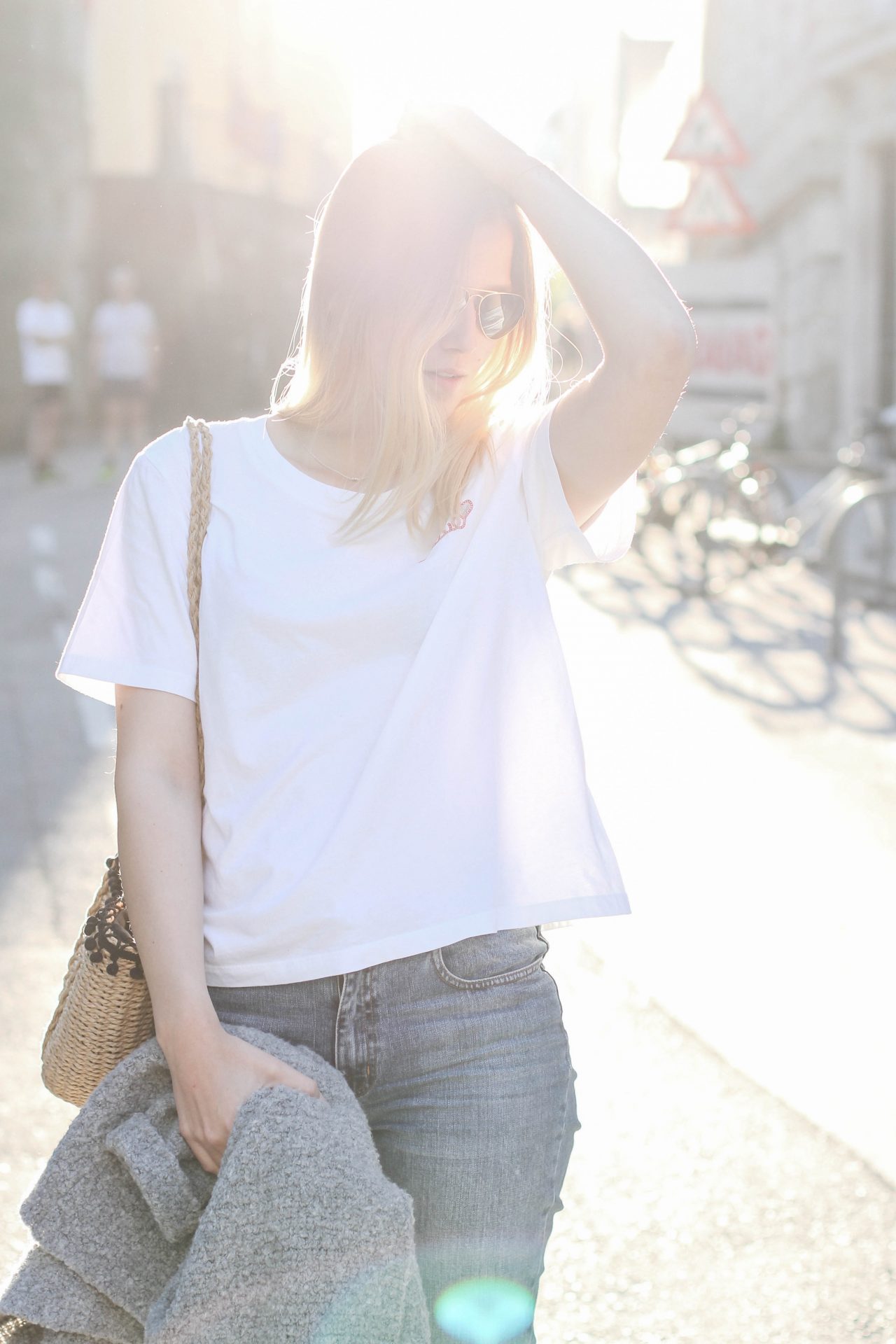 Shirt and pumps: H&M | Jeans: Envii | Bag: Zara | Sunglasses: Ray Ban Aviator