Peplum top
and scalloped mules.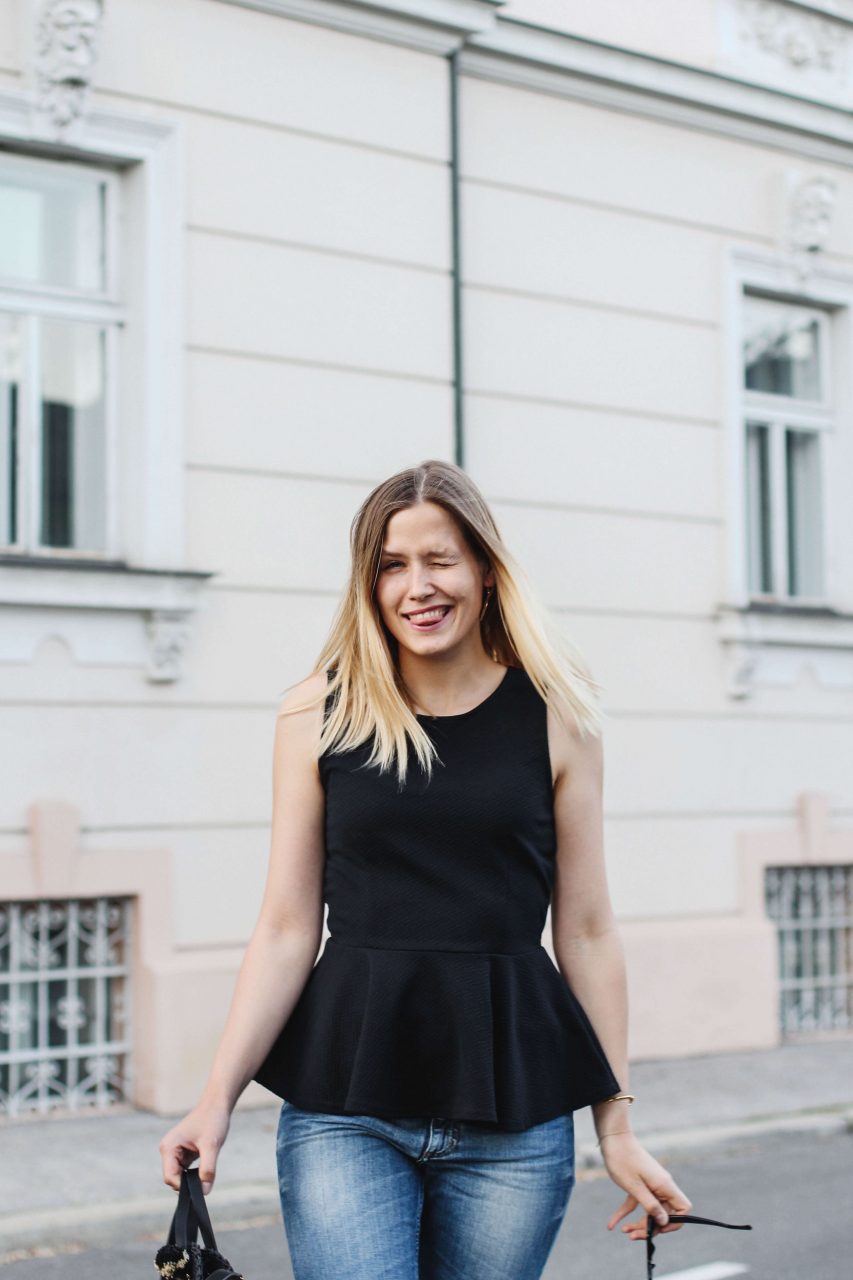 Ich glaube ihr habt mittlerweile gemerkt. dass ich einfach nicht genug von Muschelsäumen bekomme. Schon letztes Jahr war die Jeansshorts von H&M mit ebendiesem Detail ein treuer Begleiter und auch meine Chloé Ballerinas trumpfen damit auf. Ach ja, und einen Bikini mit der gewellten Kante habe ich ja auch noch. Kein Wunder also, dass Mules aus diesem Look sofort in den virtuellen Warenkorb gewandert sind. Bei 29,99 € kann man aber auch nicht widerstehen. Kombiniert zu meiner kugelrunden Korbtasche, dem Schösschen-Top und der obligatorischen Blue Jeans (nein, es ist nicht immer dieselbe) ergibt sich ein stimmiges Gesamtbild, das schon ganz leise Sommer ruft – denn auf Shorts umsteigen traue ich mich momentan noch nicht so richtig. Muss aber auch nicht sein, denn der Wetterwechsel hat genügend frischen Wind in meine Garderobe gebracht, dass ich mich jeden Tag aufs Neue wieder darauf freue, alte und neue luftige Teile auszuführen.

ENG:
I think you might have noticed, that I can't get enough of scalloped clothes. Last year I nearly didn't put off my scalloped Jeans-shorts and also some other accessoires like my fave bikini and my Chloé Ballerinas got that detail. That's why I just had to buy these mules. But hey, who could resist 29.99 €? Combined to my round straw bag from Zara, a peplum top and an obilgatory blue jeans (no, it's not that same pair again and again) it became a quite summery look. I didn't dare to put on my shorts yet, but I'm still happy with my closet as there are so many old and new light clothes waiting to be worn.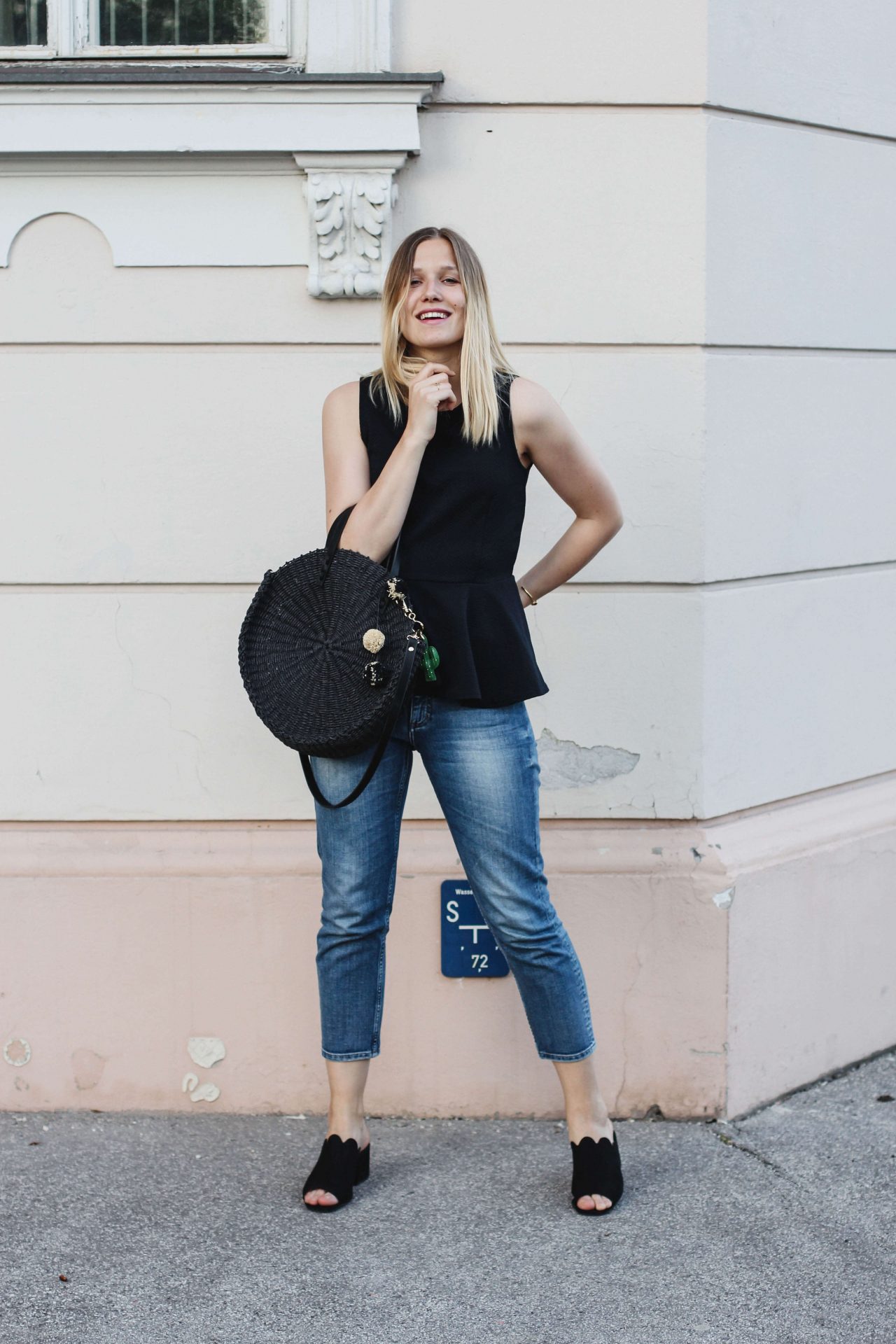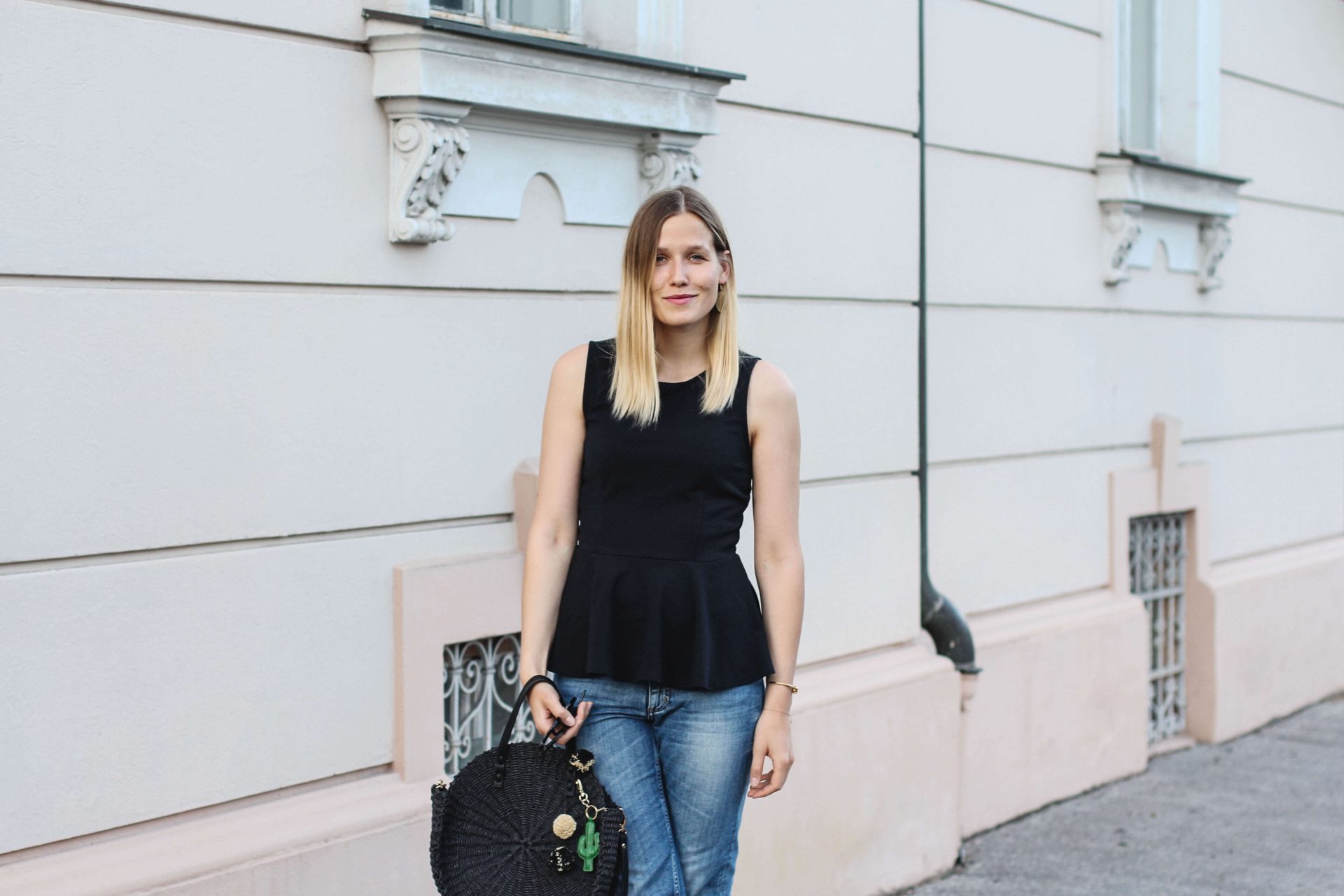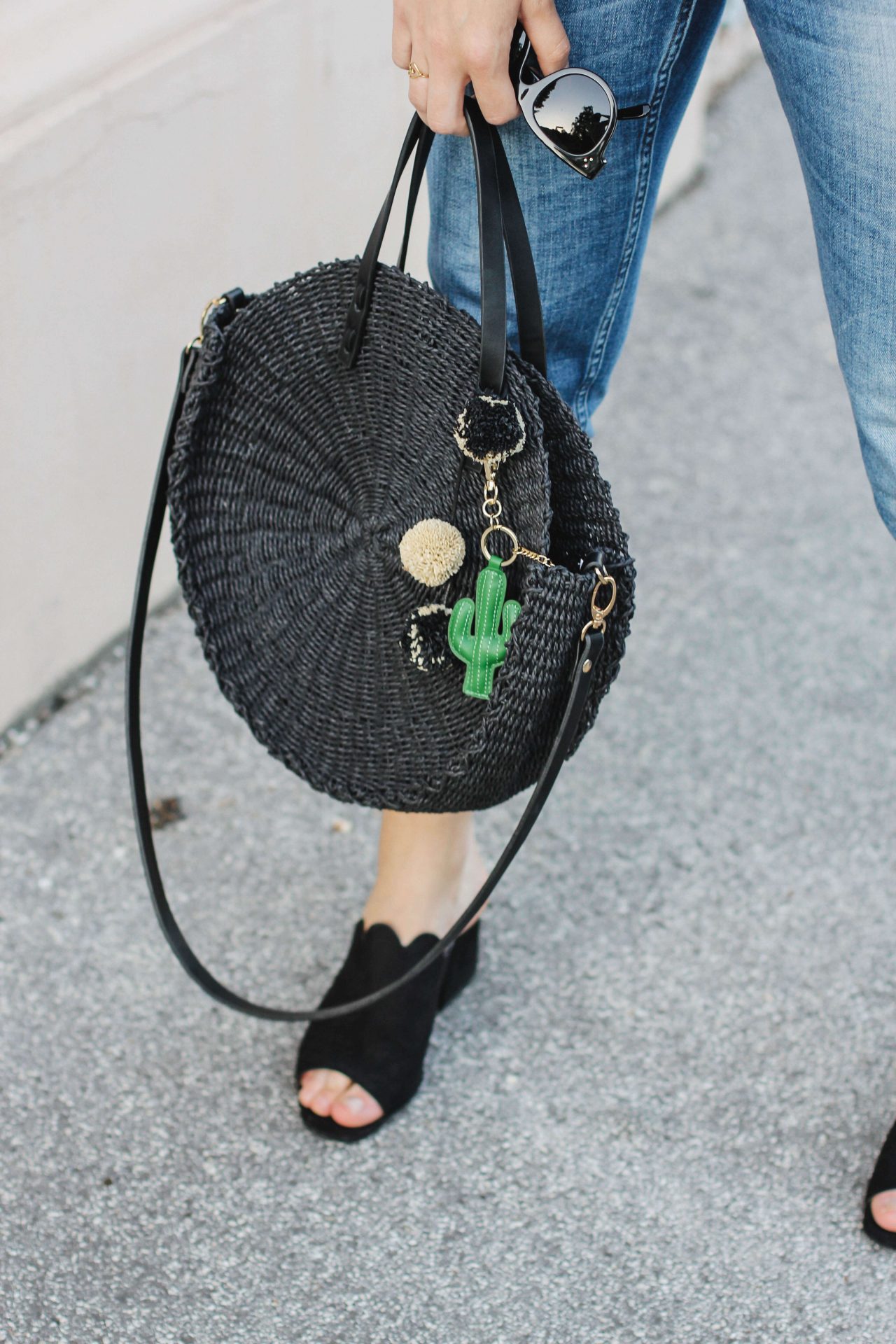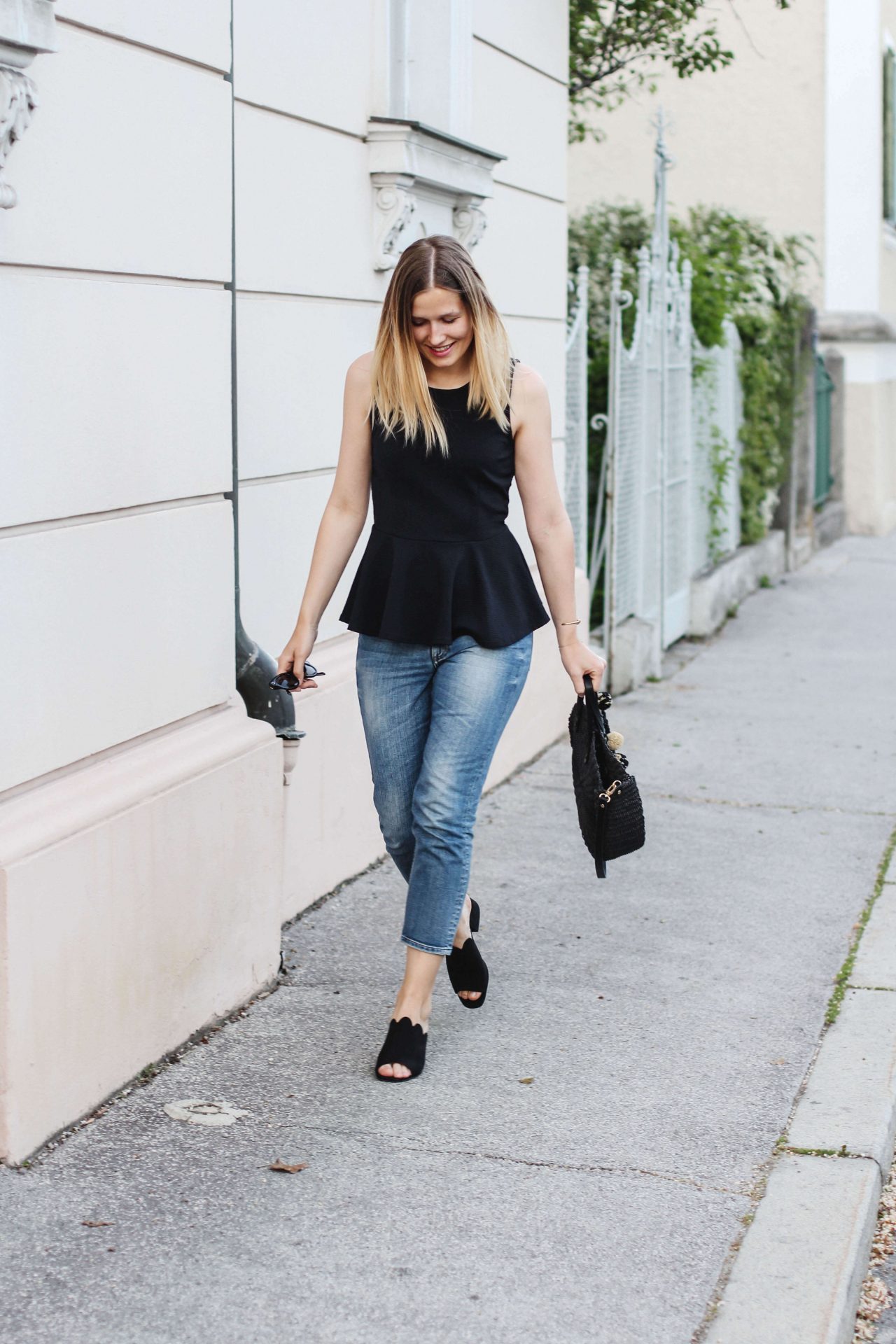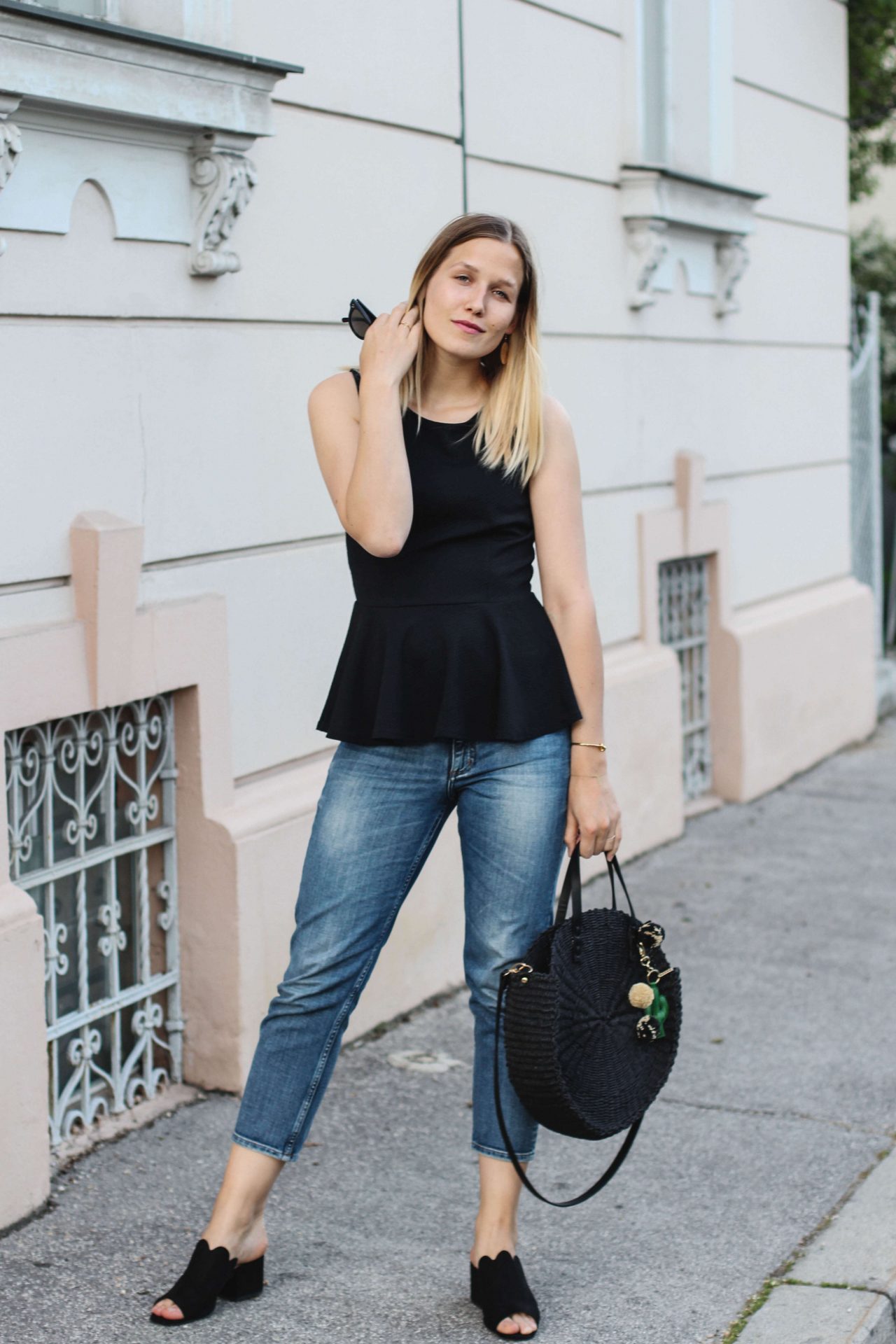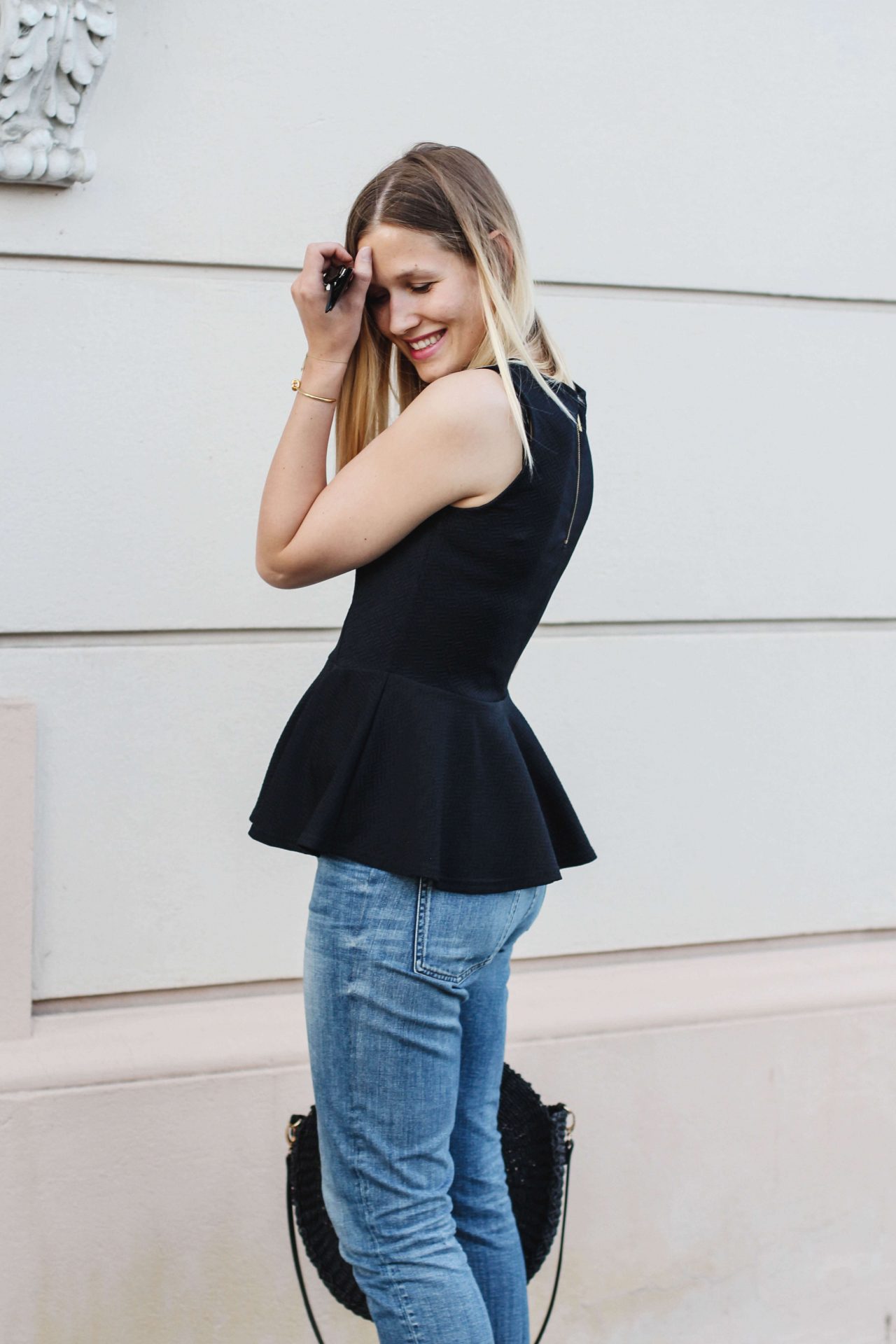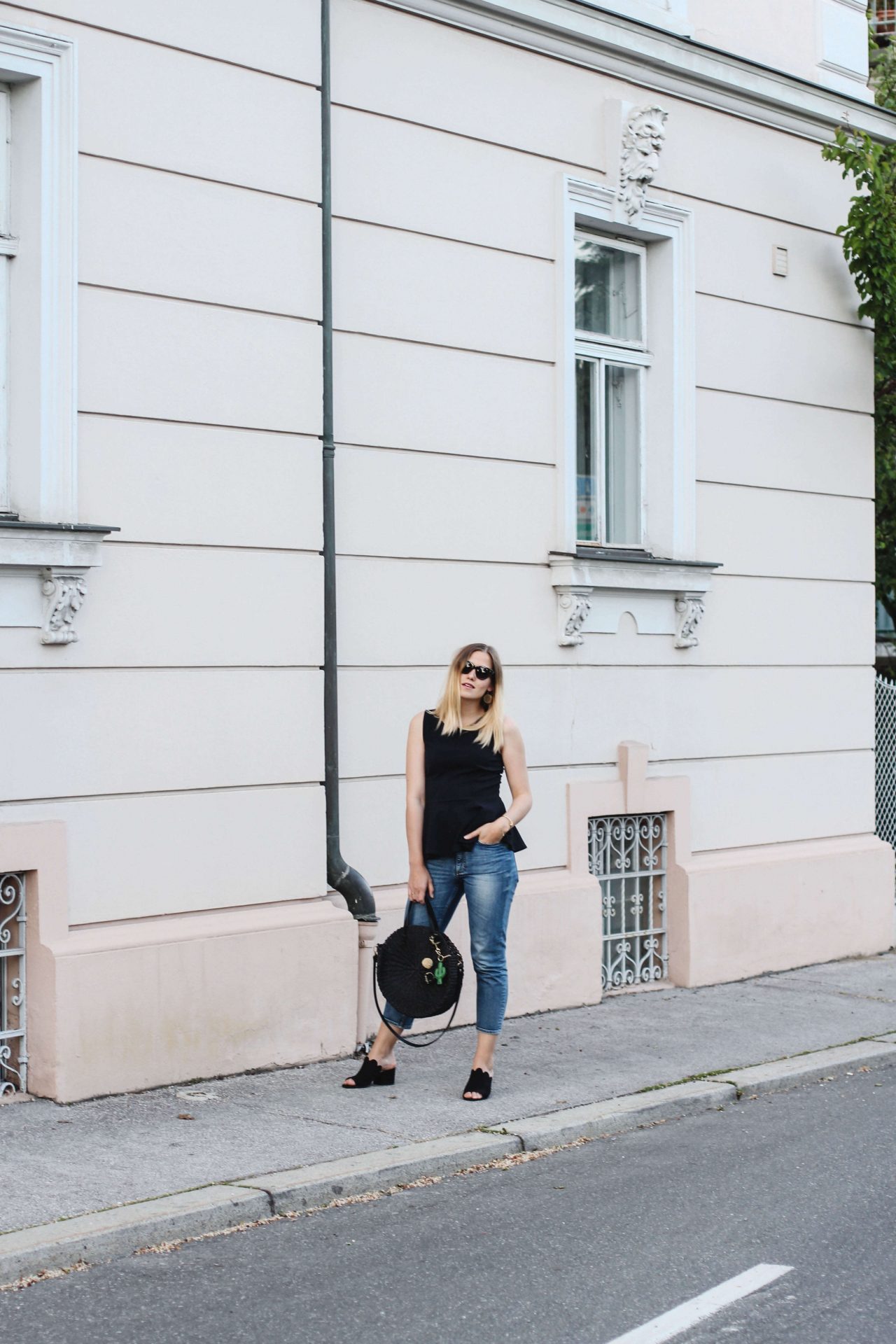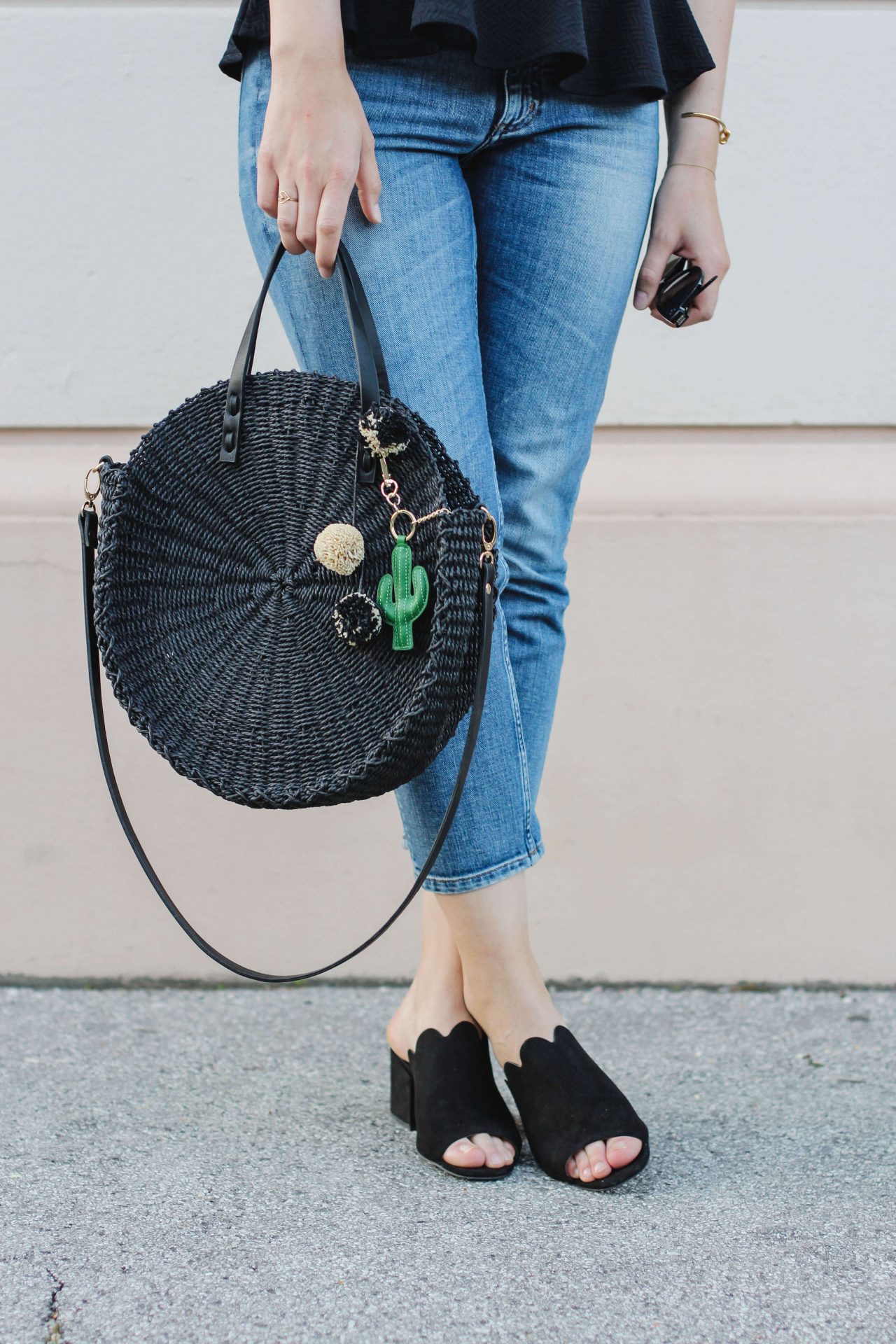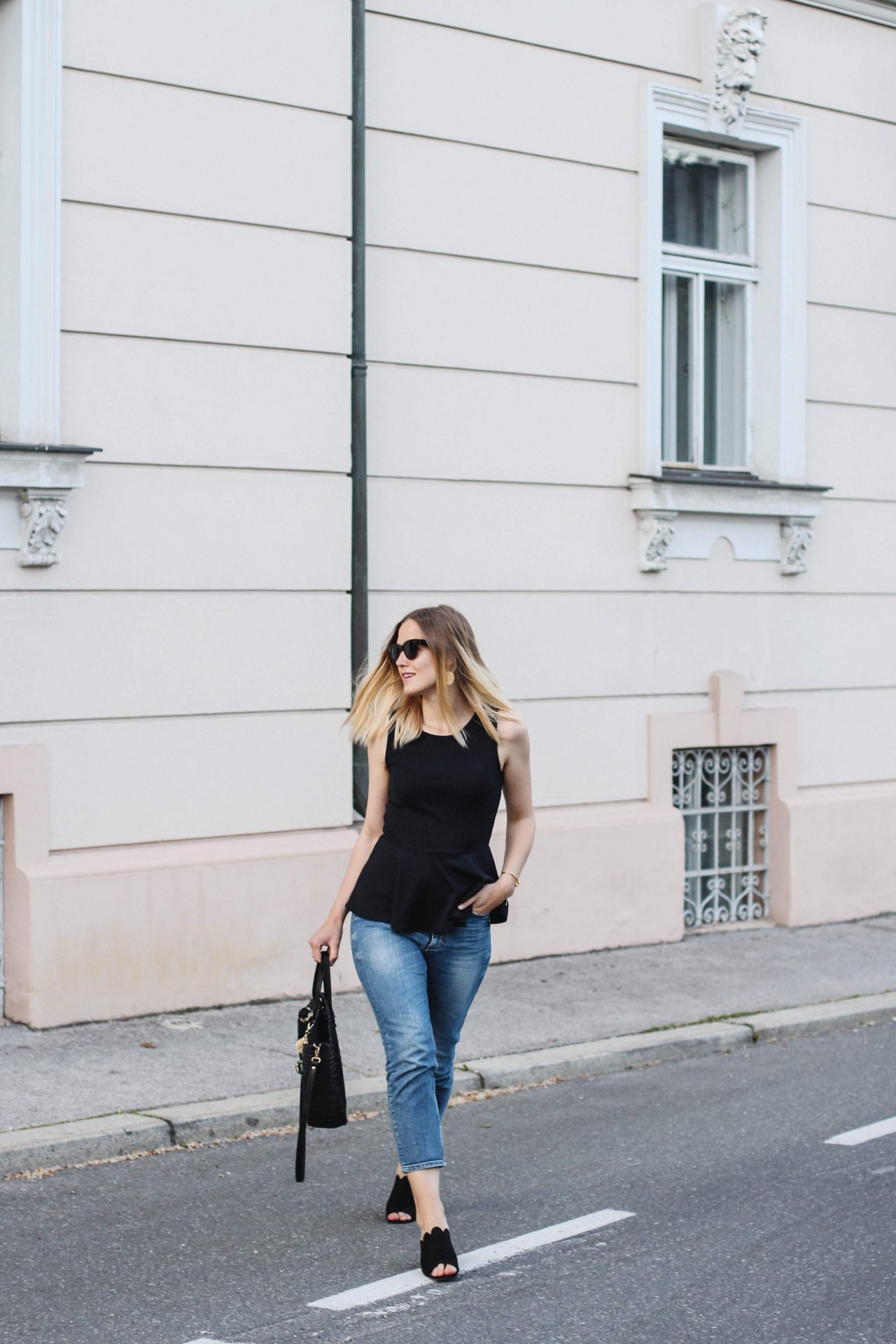 Top: Vero Moda | Jeans: Cos | Mules: H&M | Bag: Zara | Bracelet and sunnies: Céline