Christmas party
What to wear?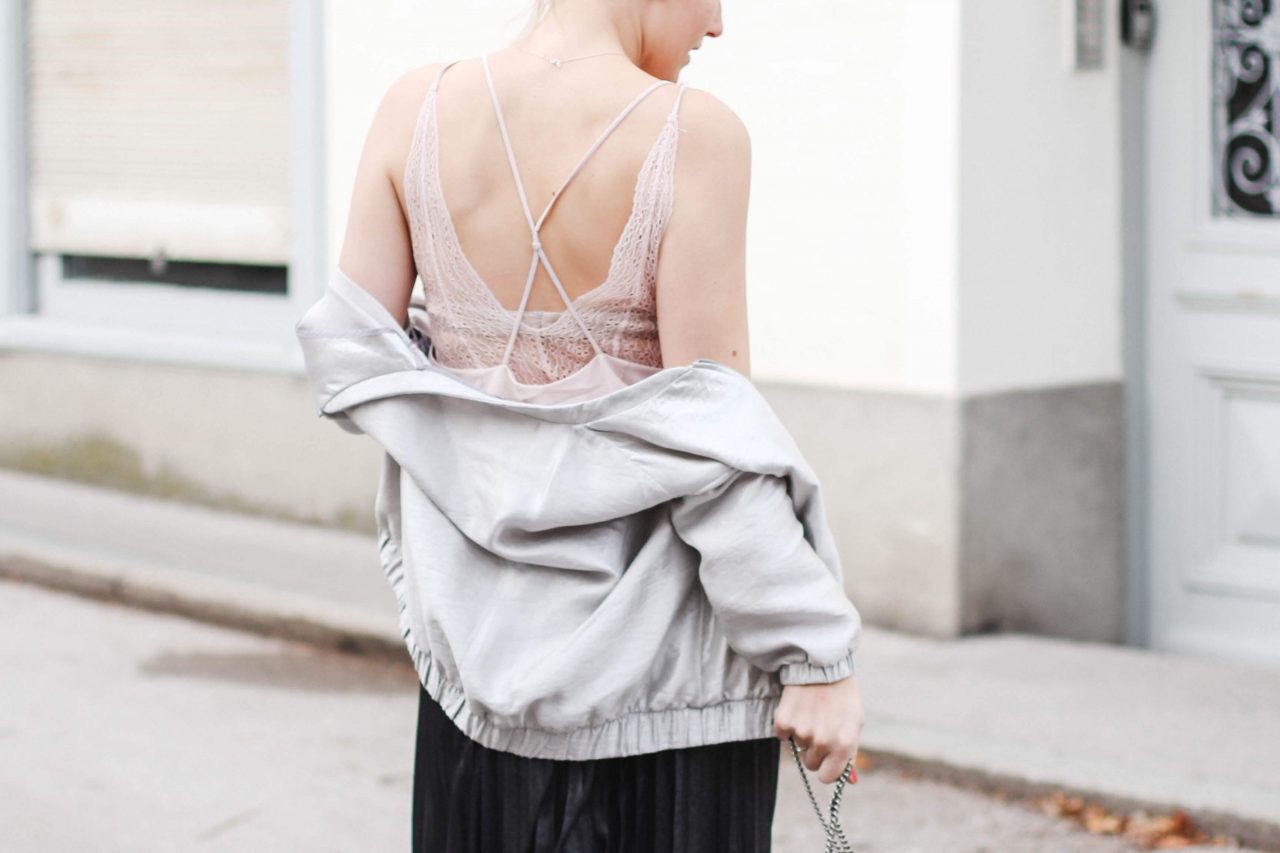 Jetzt sind es nur noch acht Tage bis Weihnachten und auch wenn ich es zum Fest der Liebe im Kreis meiner Familie meist gemütlich angehe, freue ich mich doch jedes Jahr darauf, mich für die Weihnachtsfeier mit meinen Kollegen herauszuputzen. Dieses Jahr ist meine Wahl dabei fast vollständig auf Teile von H&M gefallen: Top, Rock und (meine wohl extravagantesten) Schuhe sind von H&M, die Jacke von Zara.  Ein Muss für mich: Flache Schuhe, denn obwohl Pumps optisch einiges her machen, leidet meine Stimmung nach etwa zwei Stunden unter der Schuhwahl, weshalb ich seit einigen Jahren auf gemütlichere Absatz-Stiefeletten oder eben flache Schuhe setze. Dafür sind diese hübschen Satin-Slipper einfach perfekt, denn obwohl sie flach sind, sind sie einfach edel. Und was soll ich sagen? Ich habe mich in diesem Look rundum wohlgefühlt und die Nacht sprichwörtlich zum Tag gemacht.
Wenn ihr noch auf der Suche nach dem perfekten Outfit seid, habe ich euch die schönsten Teile zusammengesucht.
My favorites:

ENG:
Only eight days left until christmas and although I like it comfy under the christmas tree, I love to get all dressed-up when I party with my colleagues. This year I chose an almost complete H&M-look for this occasion: top, skirt and (my extravagant) shoes are from H&M, my jacket is from Zara. A must for me: Flat shoes, because although pumps create a pretty look, I don't want my mood to be affected by what shoes I wear. So I've been wearing comfy ankle boots or flat shoes for years now and these pretty satin-slippers were the perfect choice. Eventhough they don't have any heel, they're just chic. And what should I say? I didn't regret it, because I never felt better and literally turned night into day.
If you're still looking for the perfect outfit, I've got some great pieces for you!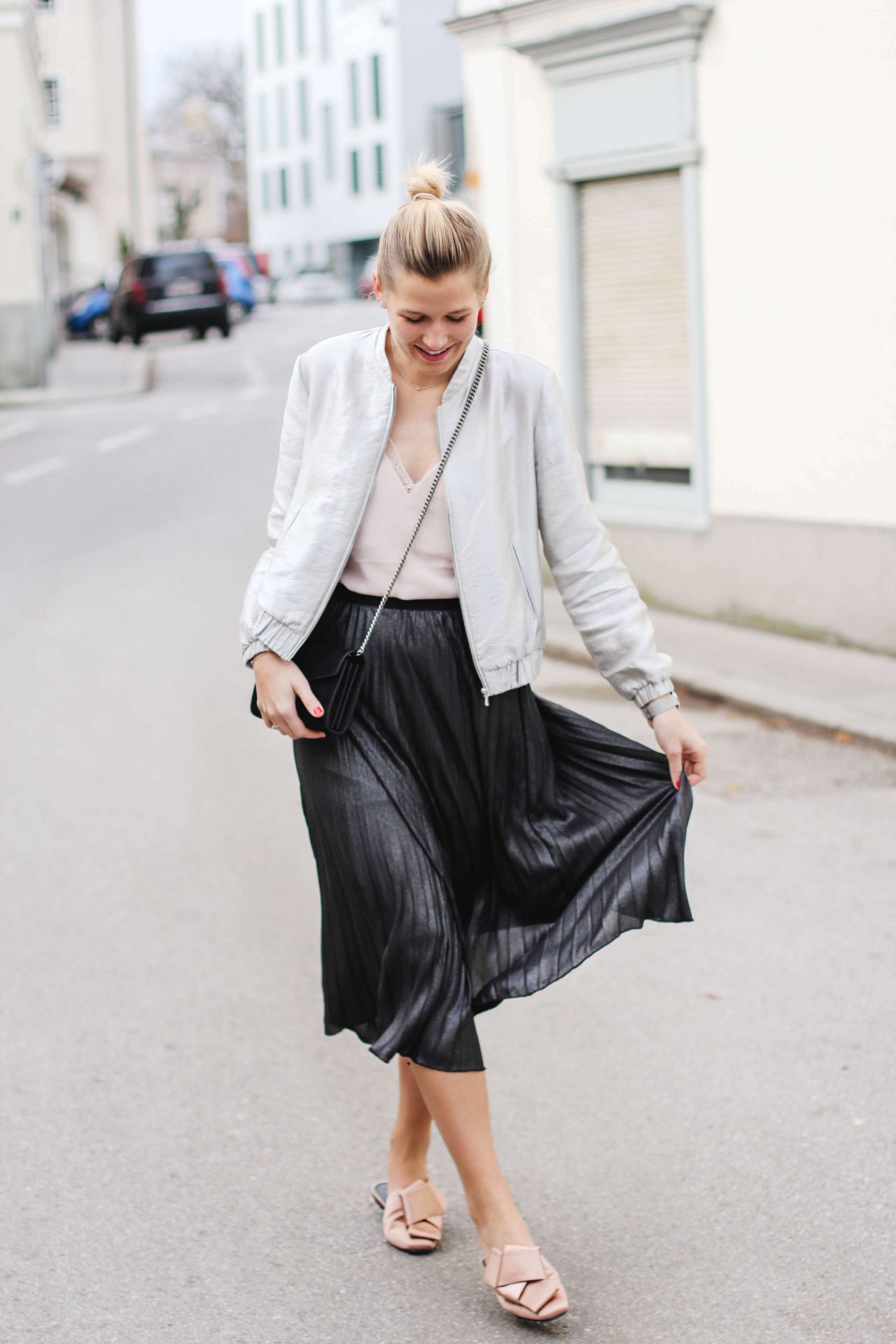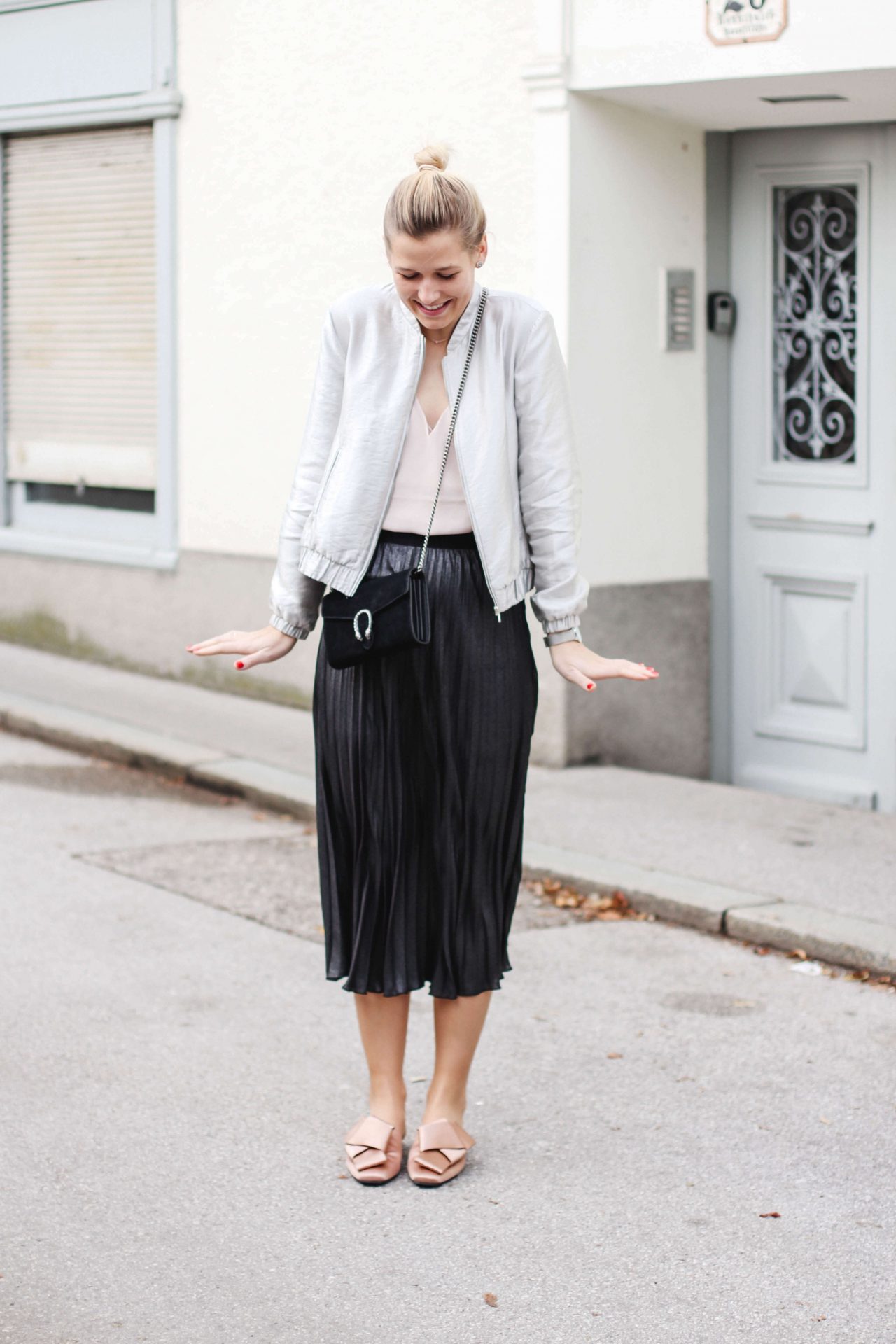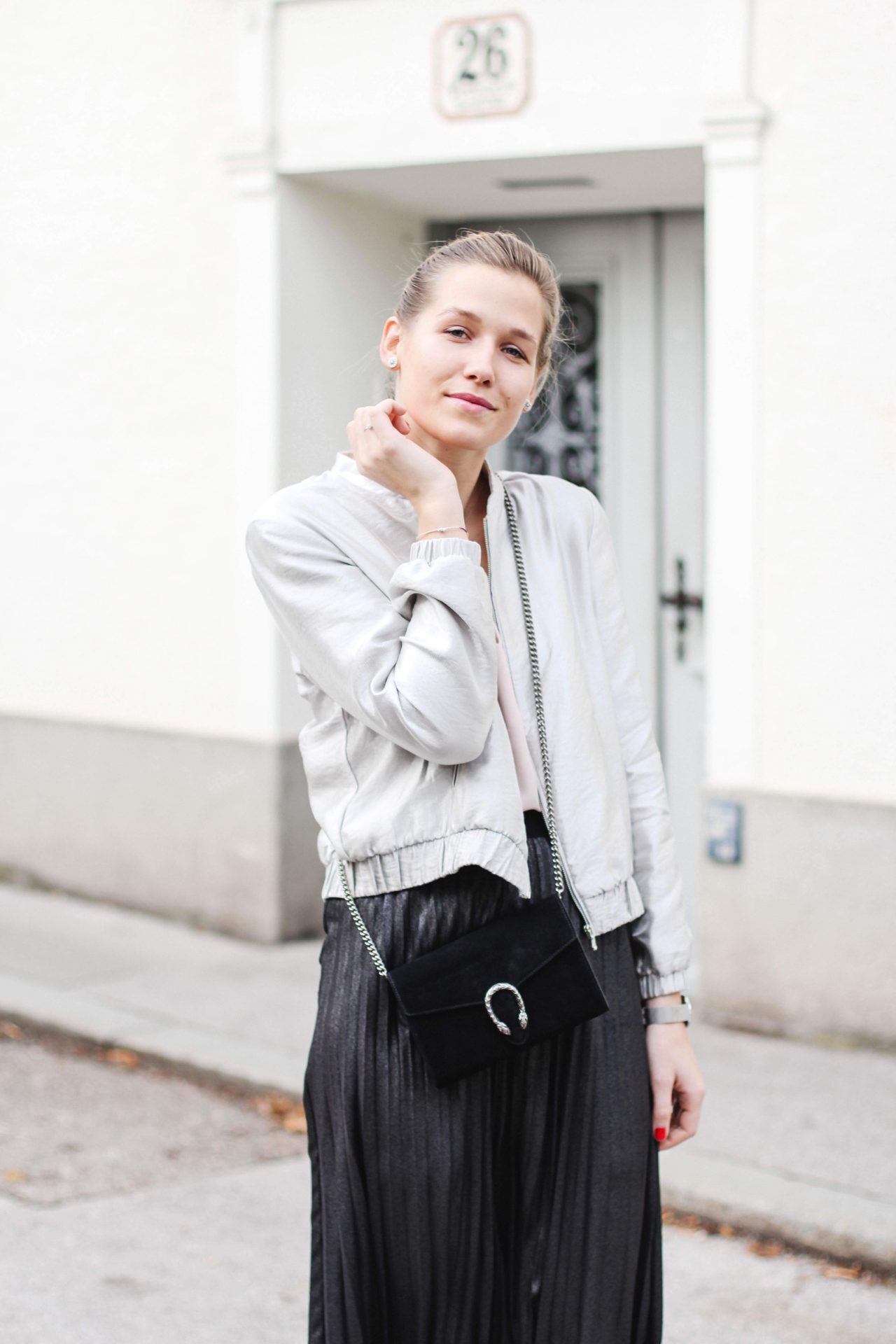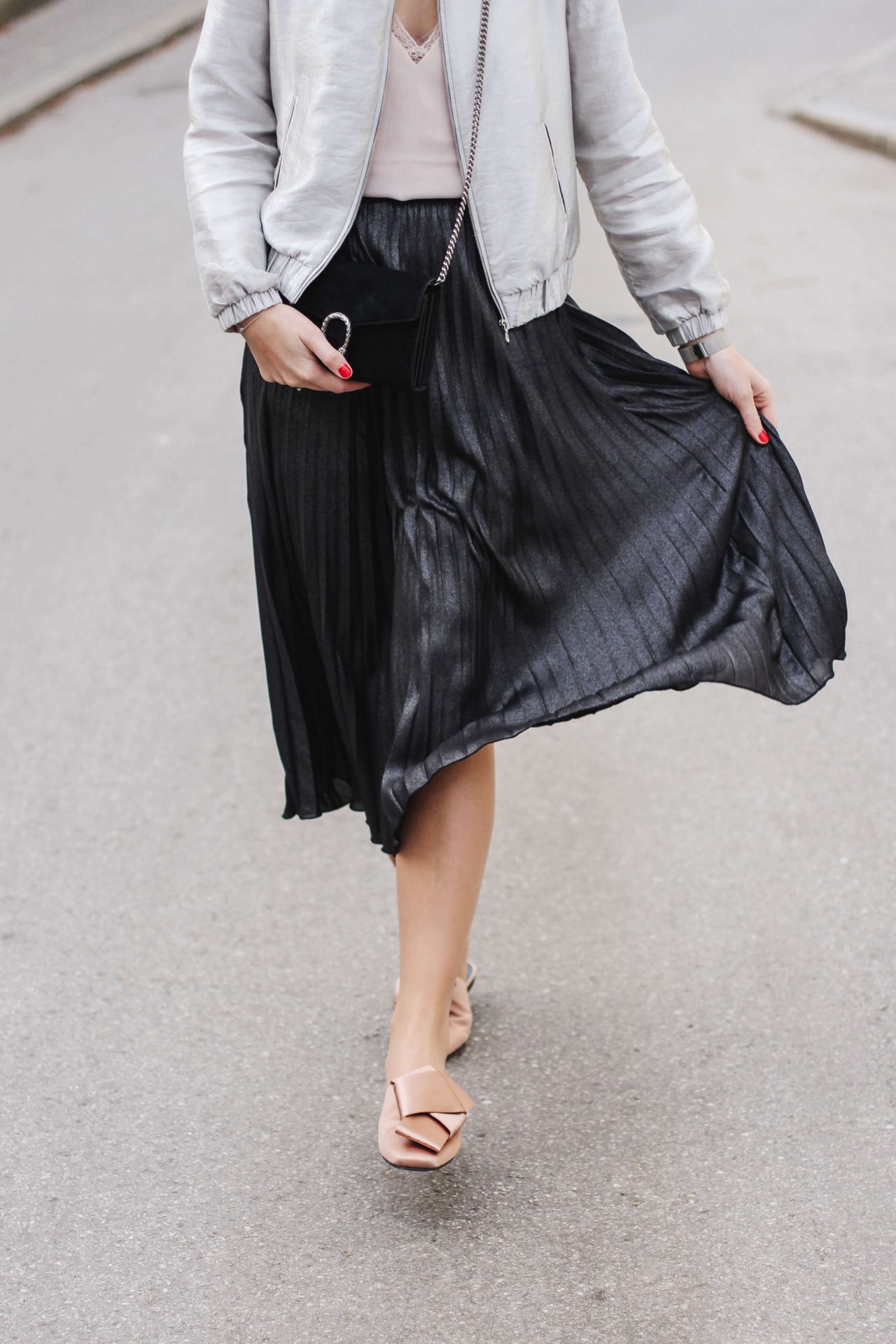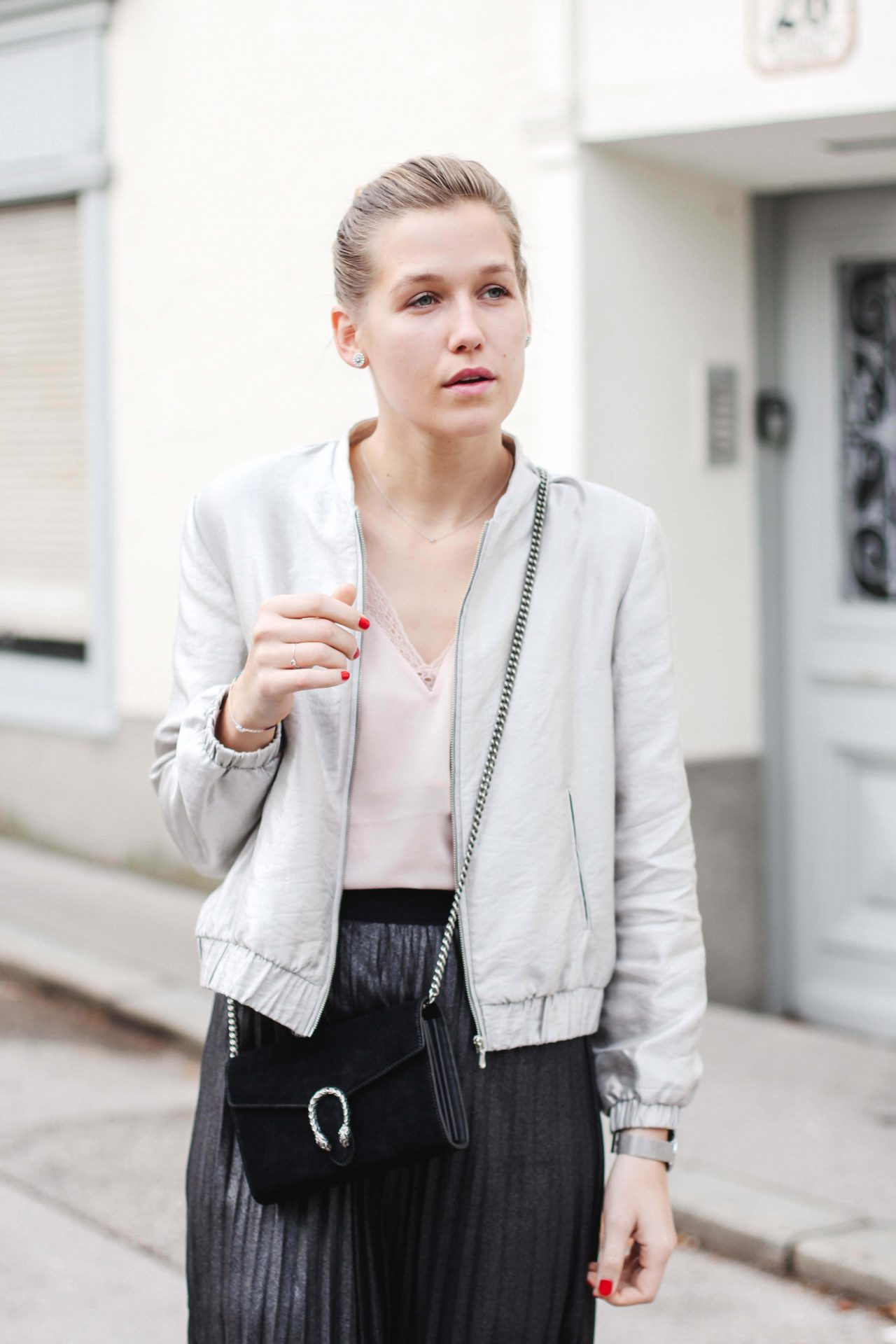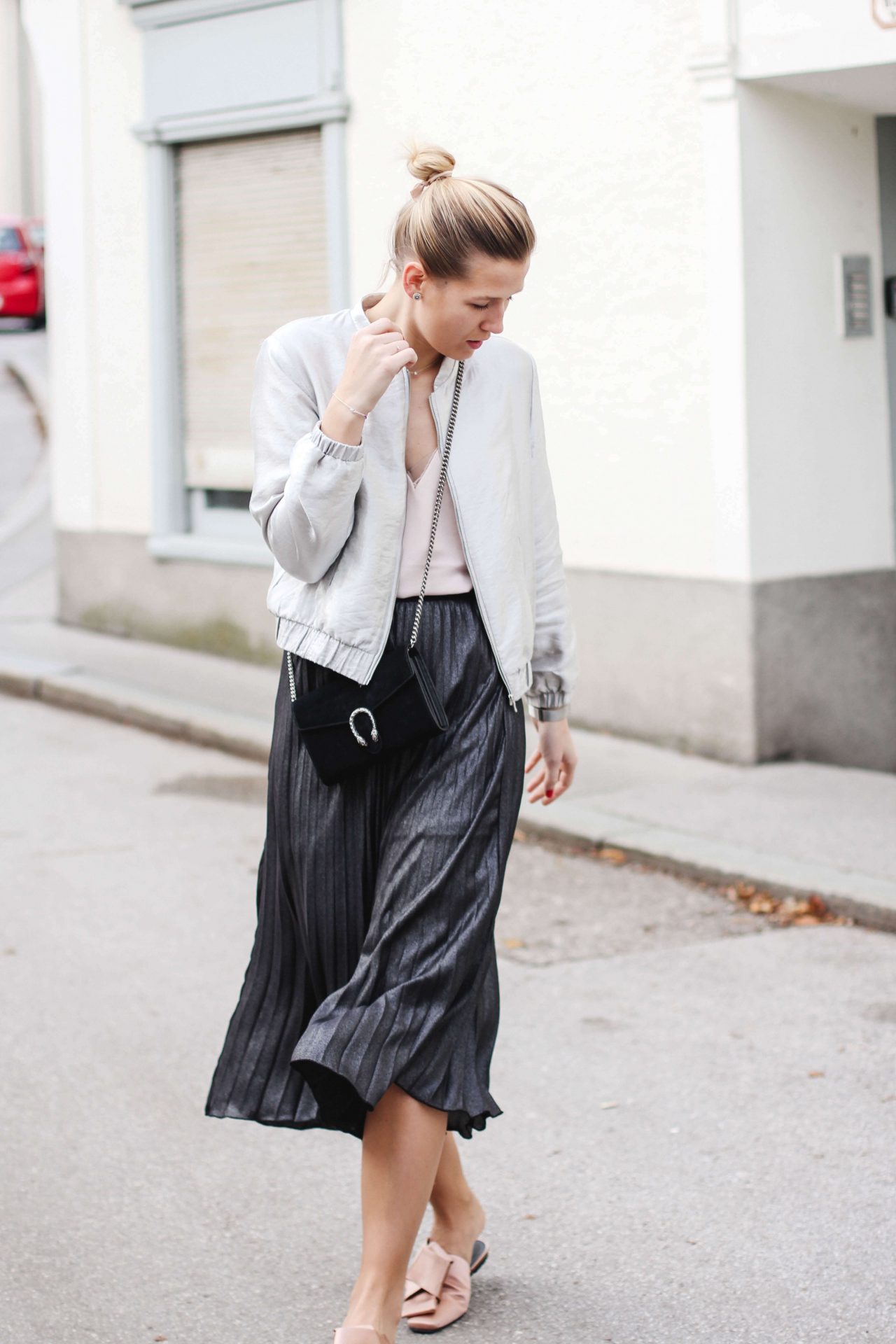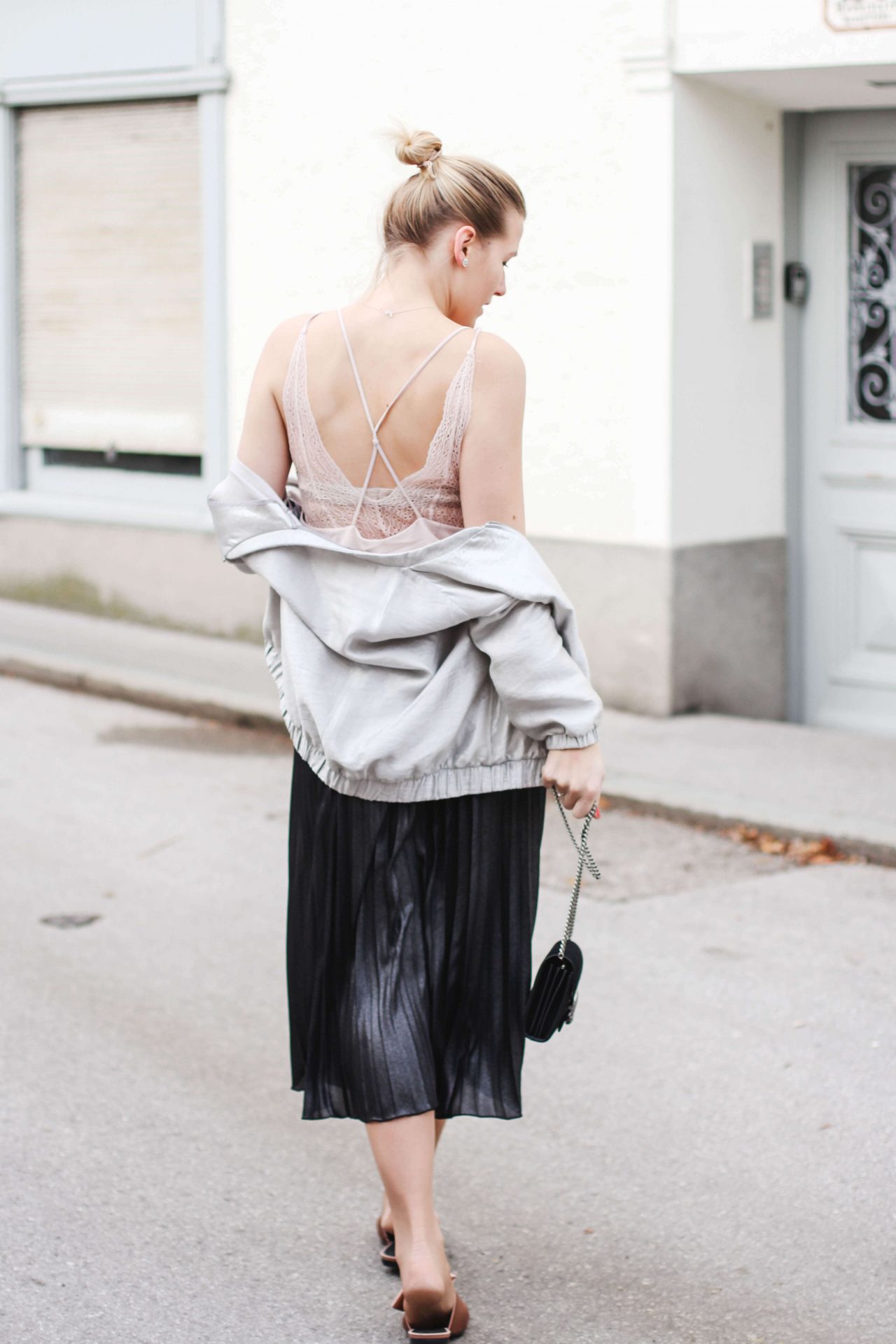 Top, skirt & satin slippers: H&M | Silver bomber jacket: Zara | Bag: Gucci Dionysus | Earrings: Maschalina | Nailpolish: Essie "Lacquered up"