Light pink bomber
The love for cotton candy colours continues.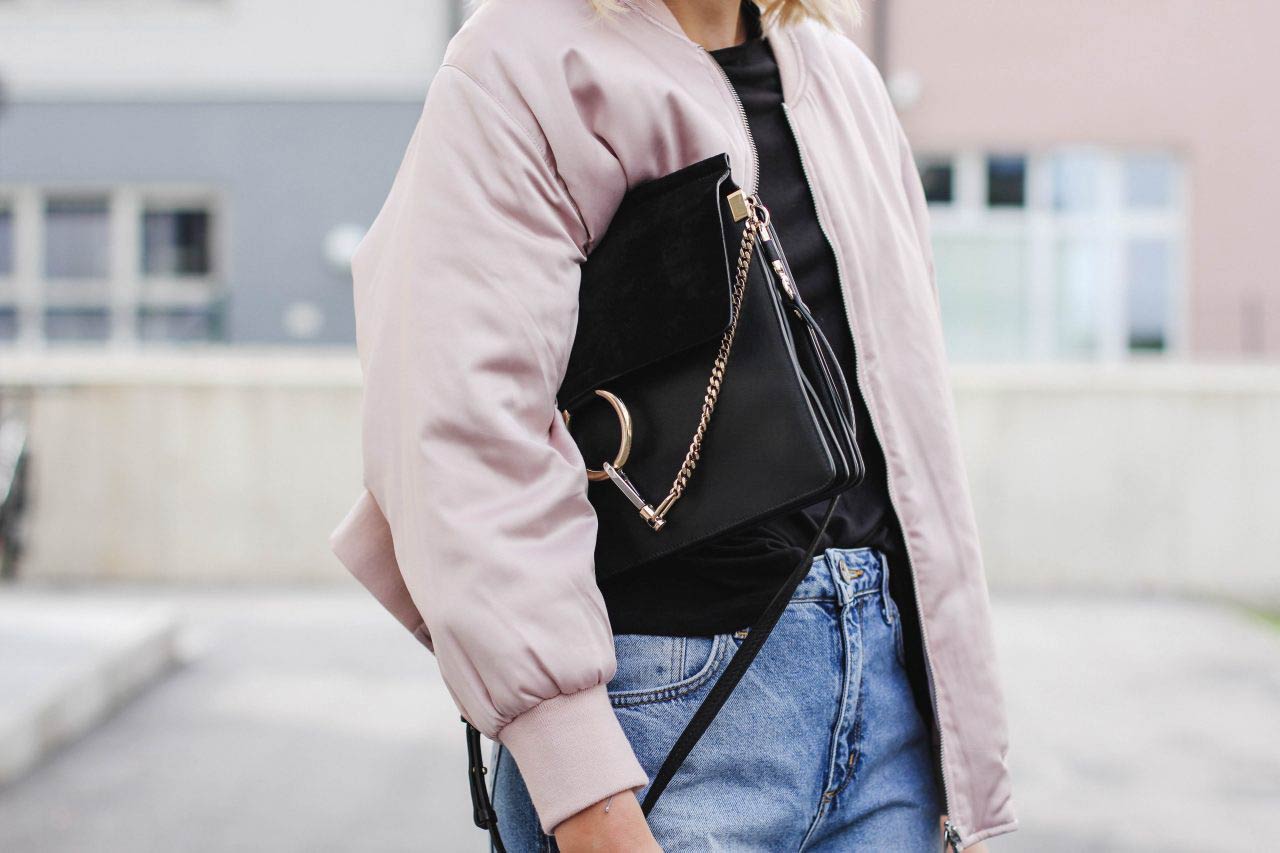 Ich kann es wohl wirklich nicht mehr verleugnen: ich bin süchtig nach rosa (und hellblau). Wenn es aber auch so gut zum Rest meiner Kleidung passt und noch dazu für gute Laune sorgt! Dass dem so ist, könnt ihr dieses Bildern bestimmt unschwer entnehmen. Wir hatten so viel Spaß beim Shooting, was auch daran lag, dass ich mich in dem Outfit einfach pudelwohl gefühlt habe. Das Highlight des Looks: meine neue rosa Bomberjacke von Zara, die ich an diesem Tag zum ersten Mal anhatte. Ich habe keine Sekunde gezögert sie zu kaufen, denn erstens lag sie preislich unter 30 Euro und zweitens habe ich mein rosa Vorgängermodell in einer Laune meiner Schwester geschenkt und mittlerweile schon wieder zurückgesehnt. Aber geschenkt ist geschenkt und ich bin mit diesem Ersatz mehr als glücklich. Ich hoffe der Look kommt bei euch genauso gut an?

ENG:
I really can't hide it anymore: I'm obsessed with light-pink (and baby-blue). It fits in so well with my wardrobe and literally makes me happy – as you can see on these pictures. We had so much fun shooting this look and one reason was, that I felt so comfortable in my new bomber jacket from Zara. I didn't hesitate for one second to buy it, not only that it costs less than 30 Euros, I also gave away my other light pink jacket to my sister spontaneously, when I cleared out my closet and really missed it afterwards. That's why I'm more than happy with this "replacement". I hope you are as convinced as I am?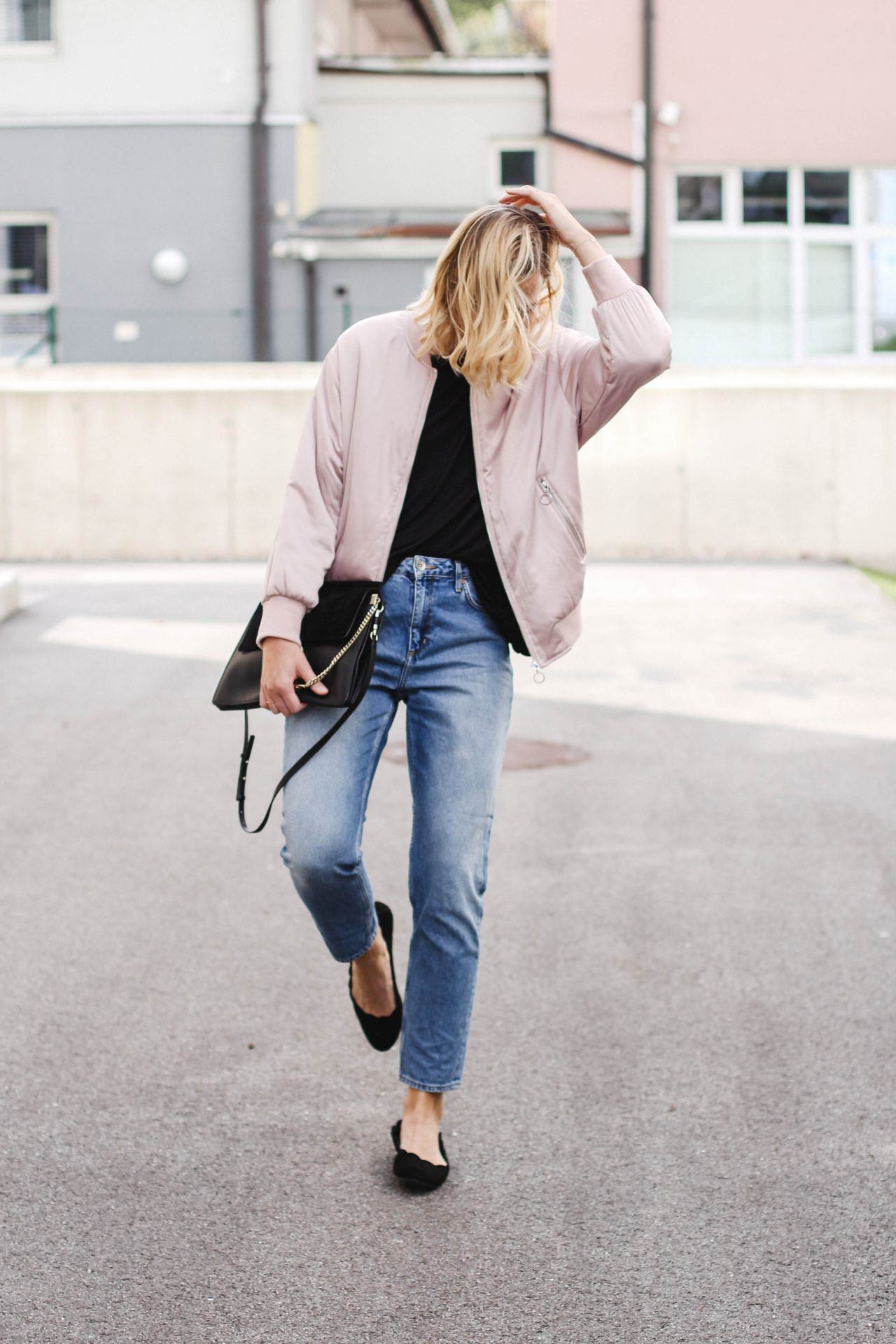 Bomber jacket: Zara | Jeans: H&M | Ballerinas: Rizzo | Bag: Chloé