June looks #1
What I wore.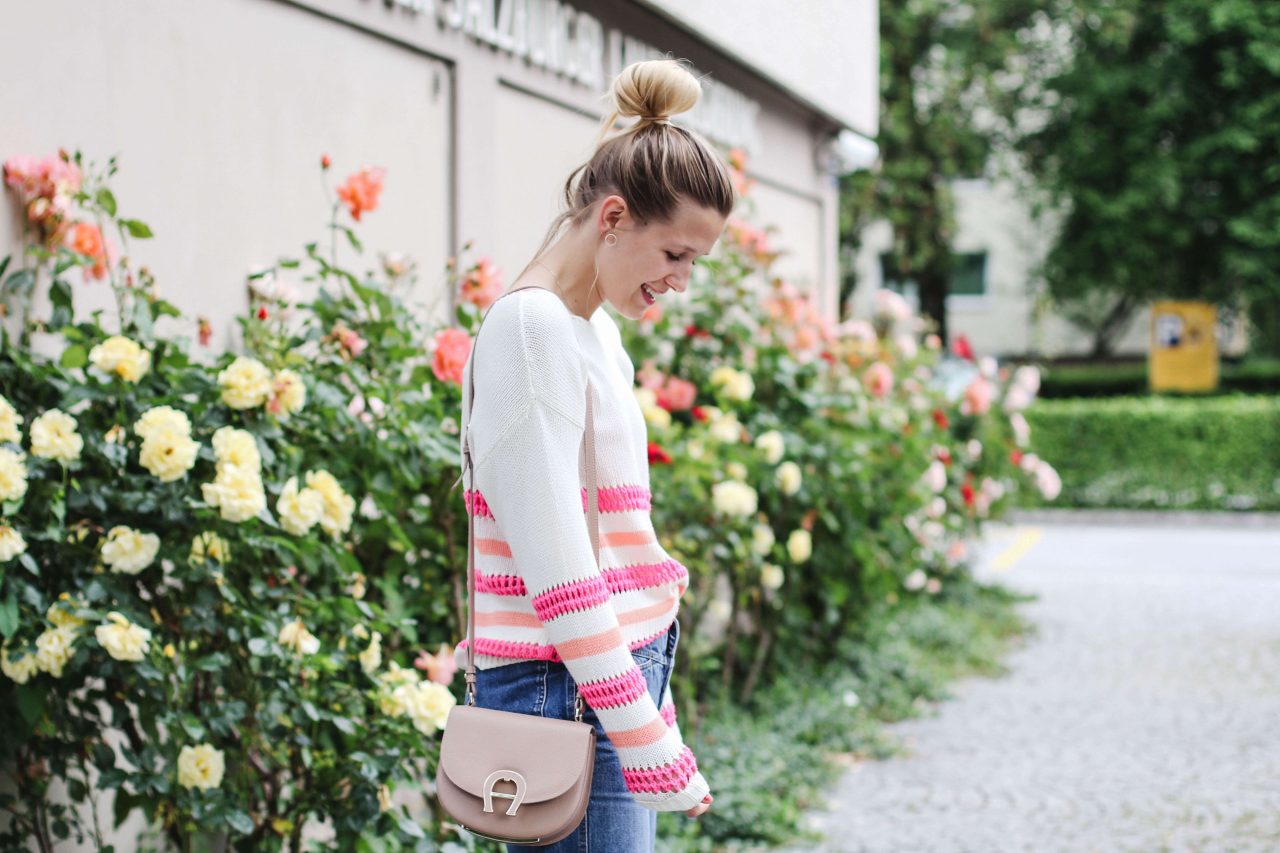 In den letzten Jahren habe ich manchmal das Gefühl einfach notorisch zu wenig Zeit zu haben. Und während ich noch denke, dass ich momentan doch eigentlich ganz fleißig hier am Blog bin, ist schon wieder eine Woche ohne Post vergangen. Auch wenn sich mein relaxtes Verhältnis, das ich momentan zu meinem "Baby" habe, sehr gut anfühlt, möchte ich doch weiterhin meine Looks mit euch teilen. Deshalb habe ich beschlossen, euch dieses Mal gleich vier Looks auf einmal zu zeigen. Sie sind alle in den letzten Wochen entstanden und ich möchte sie euch deswegen auch gleich präsentieren.
Was die Outfits verbindet? Definitiv mein Hang zu pink/rosa, zu Korbtaschen, den verschiedensten Arten von Dutts und dazu, dass ich einfach nicht in die Kamera kucken kann. Aber überzeugt euch selbst – und sagt mir gerne, welcher Look euer Favorit ist.
ENG:
The past years it seems to me time is running way too fast. And while I'm thinking I'm quite busy posting over here another week without a new post has passed. That's why I decided to show you four looks at once. They were all taken in the past few weeks and I wanted to share them with you soon. What they all have in common? They definitely represent my love for (light) pink, straw baskets, all kind of buns and that I just can't look into the camera. But convince yourselves and tell me which one is your favorite!
The whole look: Zara

Sweater, pants and espadrilles: Zara | Bag: Aigner Pina | Earrings: Jukserei*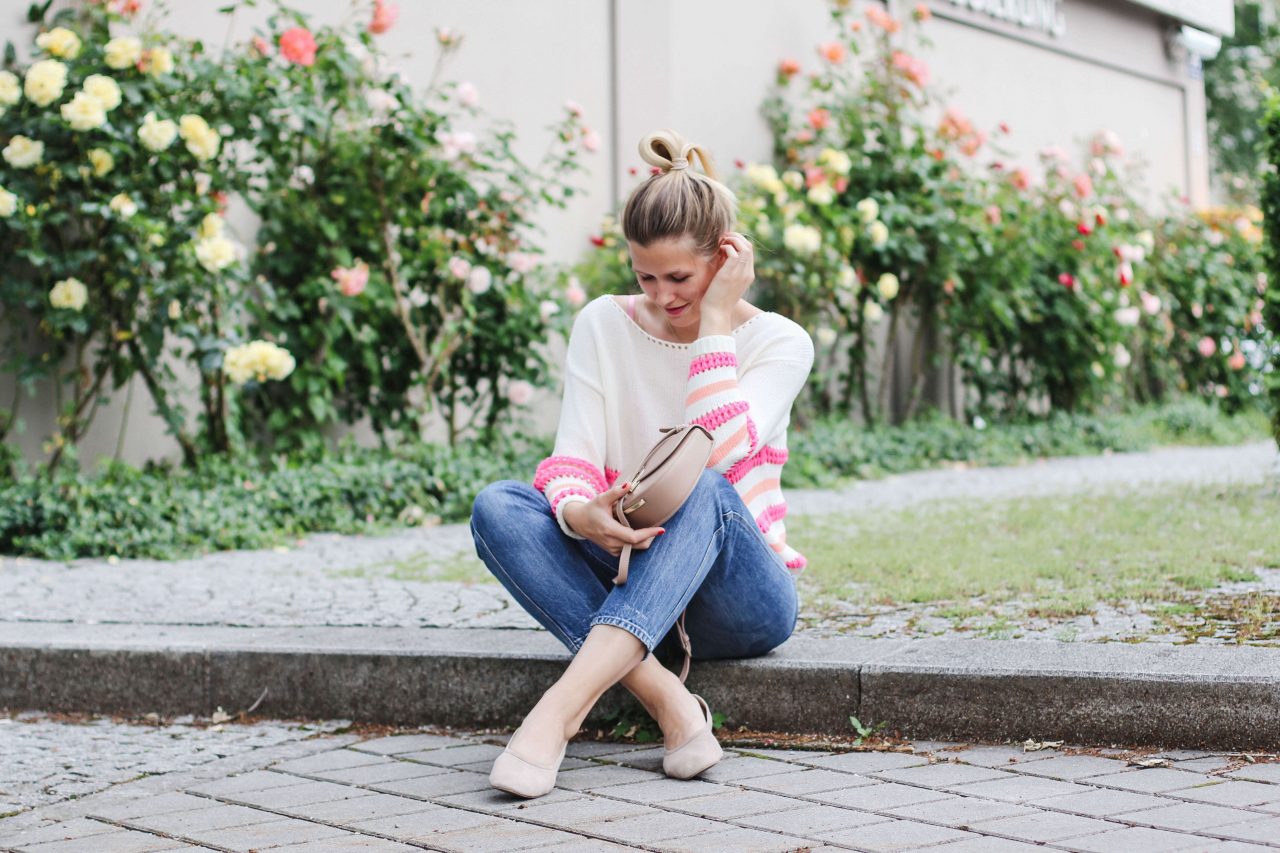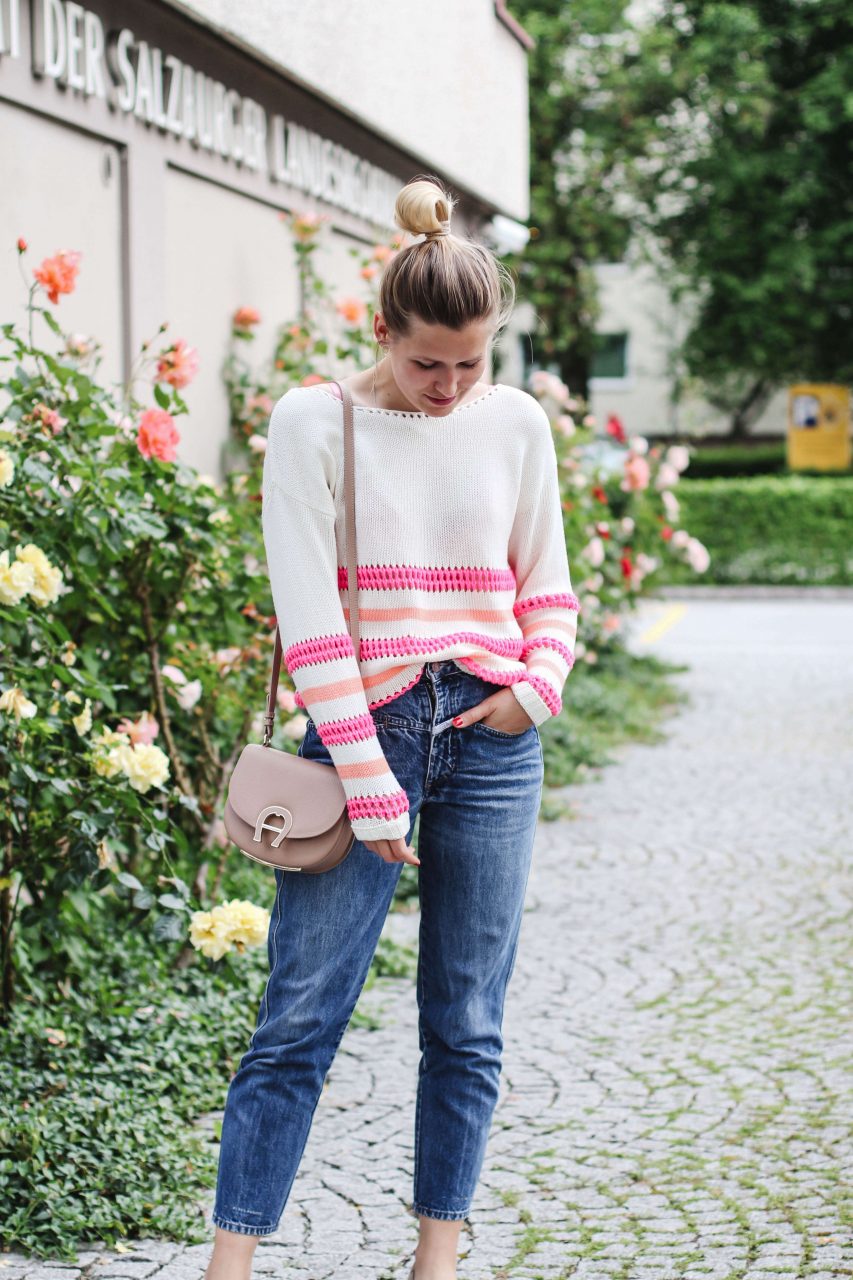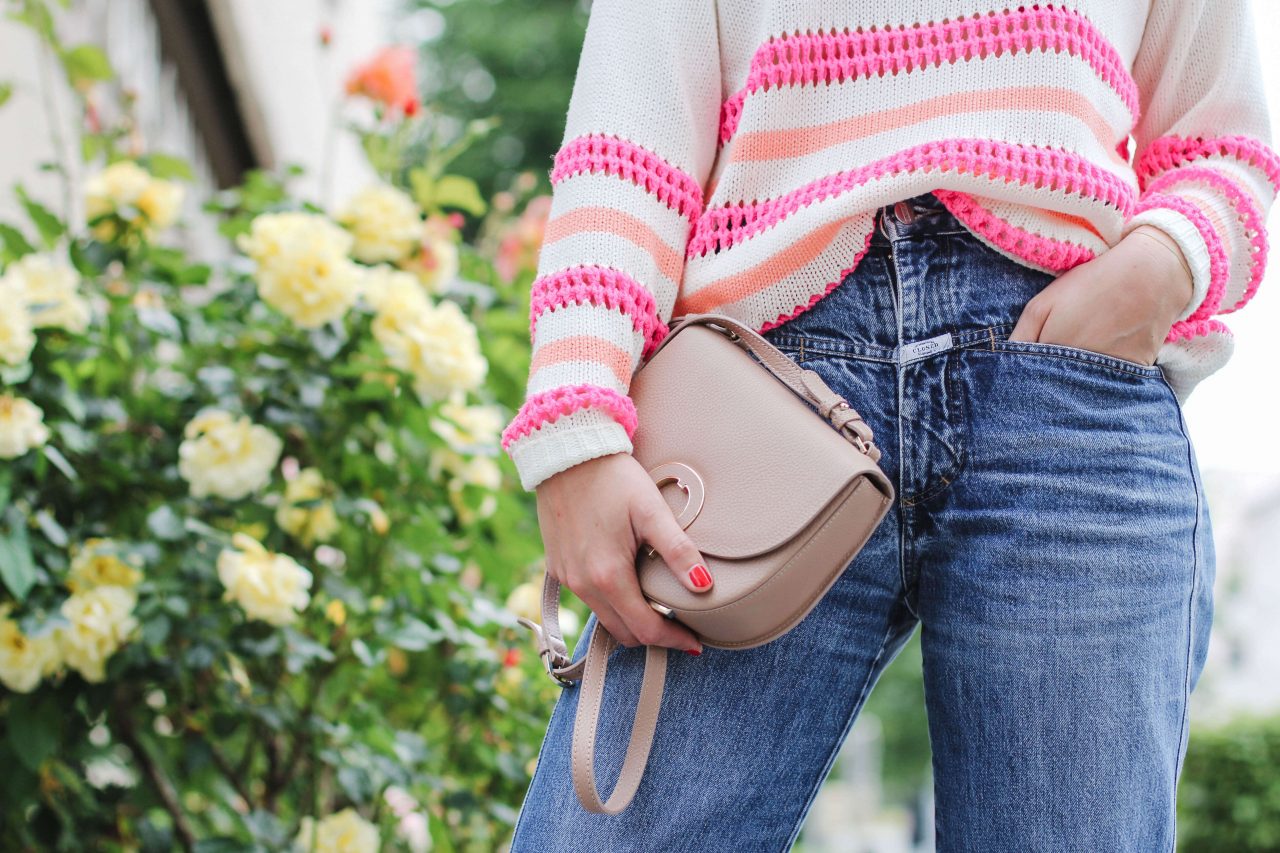 Sweater: Vintage | Jeans: Vintage Closed Pedal Pusher | Pumps: H&M | Bag: Aigner Pina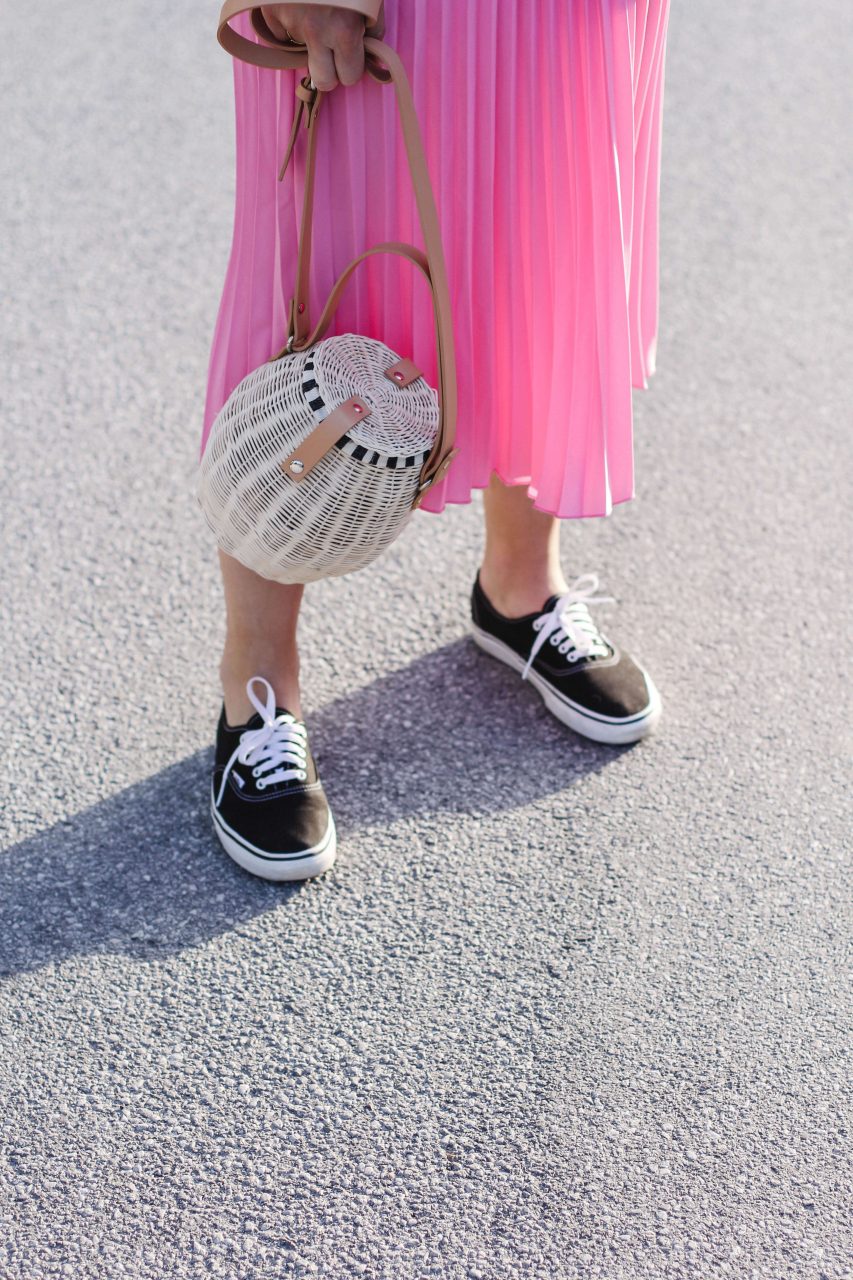 Shirt and basket bag: Zara | Pleated skirt: H&M | Sneakers: Vans | Sunnies: Ray Ban Round Metal | Earrings: Jukserei* (*sponsored)