I can't get enough
of blush pink.
Diese Regenjacke hat es mir wirklich angetan. So sehr, dass ich sie sogar bei hellichtem Sonnenschein trage. Woran das liegt? In erster Linie natürlich an ihrer Farbe, denn wie ihr wisst, bin ich Wiederholungstäter. Wenn ich mich in eine Sache verliebt habe, bekomme ich einfach nicht genug davon. In dem Fall: rosa. Oder wie ich euch im letzten Blogbeitrag gestanden habe: Perlen. (Keine Sorge, die sind dann im nächsten Outfit wieder dran.)
Kombiniert habe ich meine neue Jacke zum kuscheligen Merino-Rolli von Funktion Schnitt, Vans, meiner Céline Trio und der guten, alten Pedal Pusher von Closed, die mir wie angegossen passt. Leider zu angegossen, so sehr, dass ich im Sitzen nach einiger Zeit kaum noch Luft bekomme. Deswegen muss ich mich leider von ihr trennen und ihr habt die Chance, sie – neben einigen anderen Teilen – bei Willhaben zu ergattern: ow.ly/4STF309MwHN.
Viel Spaß beim Stöbern!

ENG:
I'm really into this rain jacket. So much, that I even wear it, when it's a bright sunny day. Guess why? Of course because of its lovely colour. As you know I am creature of habit. So I'm picking the same colours and styles again and again, once I fall in love with them. At the moment it's blush pink and pearls, as you already know since my last blog post. I have combined my new jacket with a cosy turtleneck from Funktion Schnitt, Vans, my Céline Trio and the good old Pedal Pusher from Closed, which fits like a glove. To be honest it fits a bit too perfectly, because it's a bit too tight when I'm sitting down more than 5 minutes. That's why I have to say good-bye to them (and many other pieces) and you have the chance to get your hands on it: ow.ly/4STF309MwHN.
Happy shopping!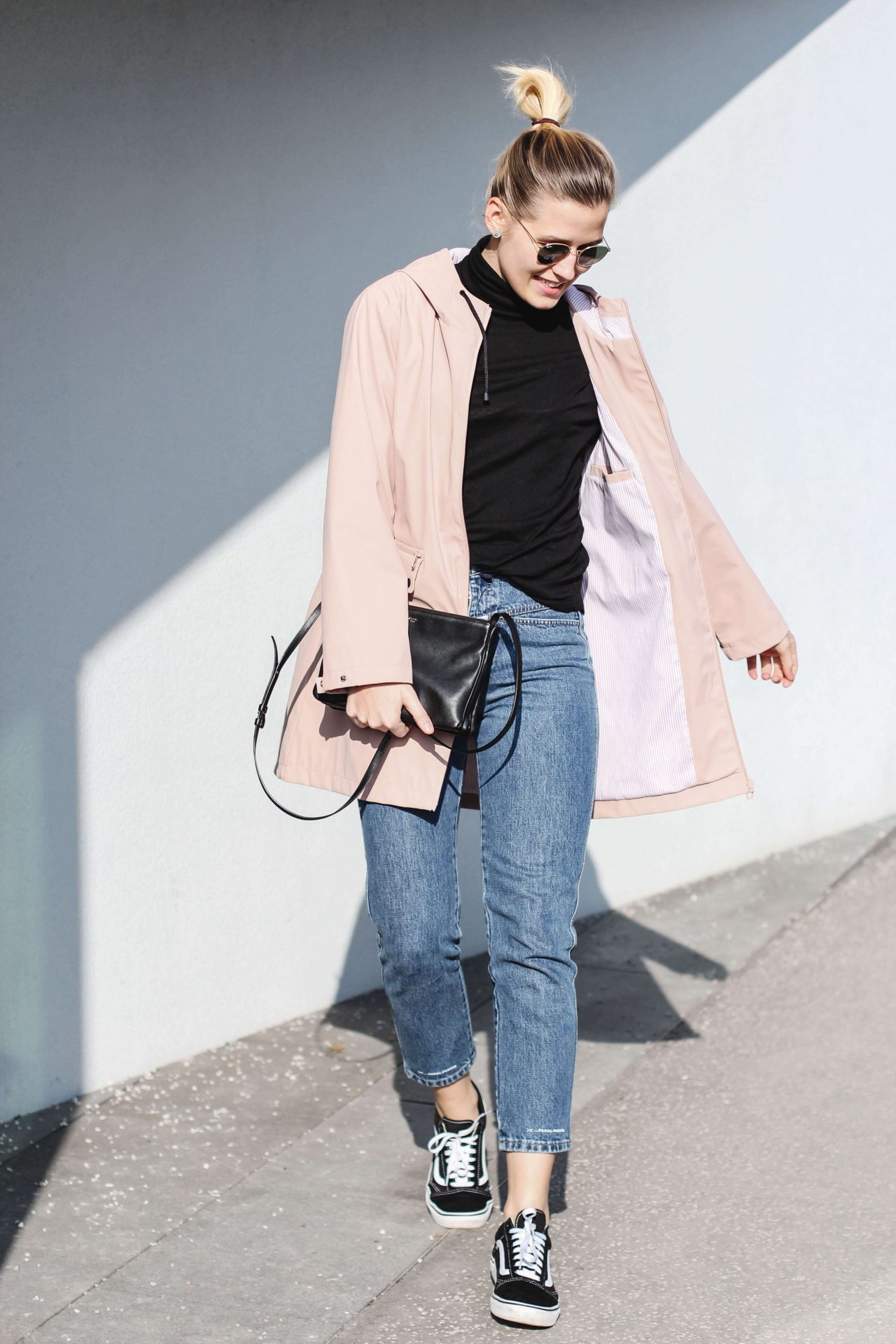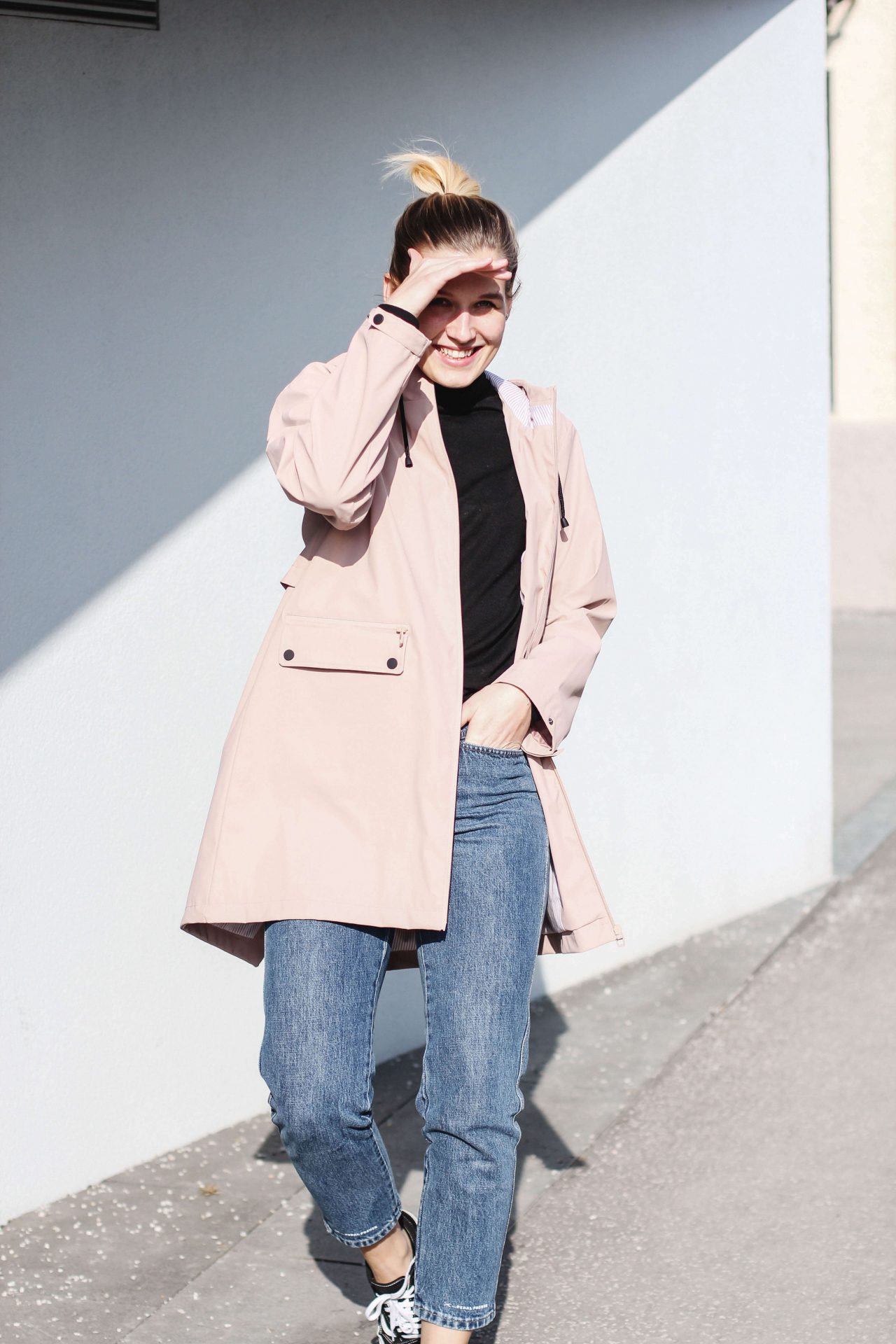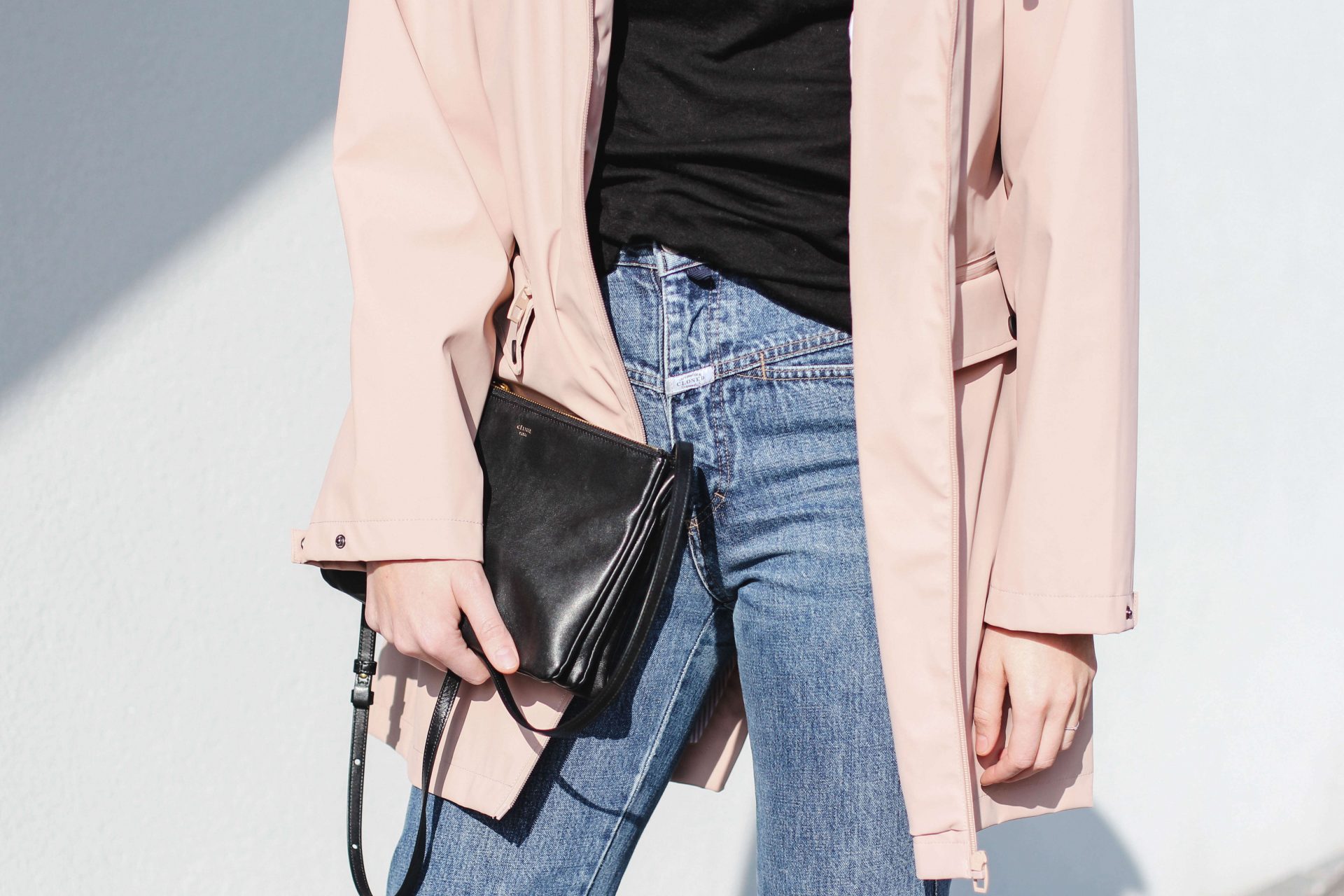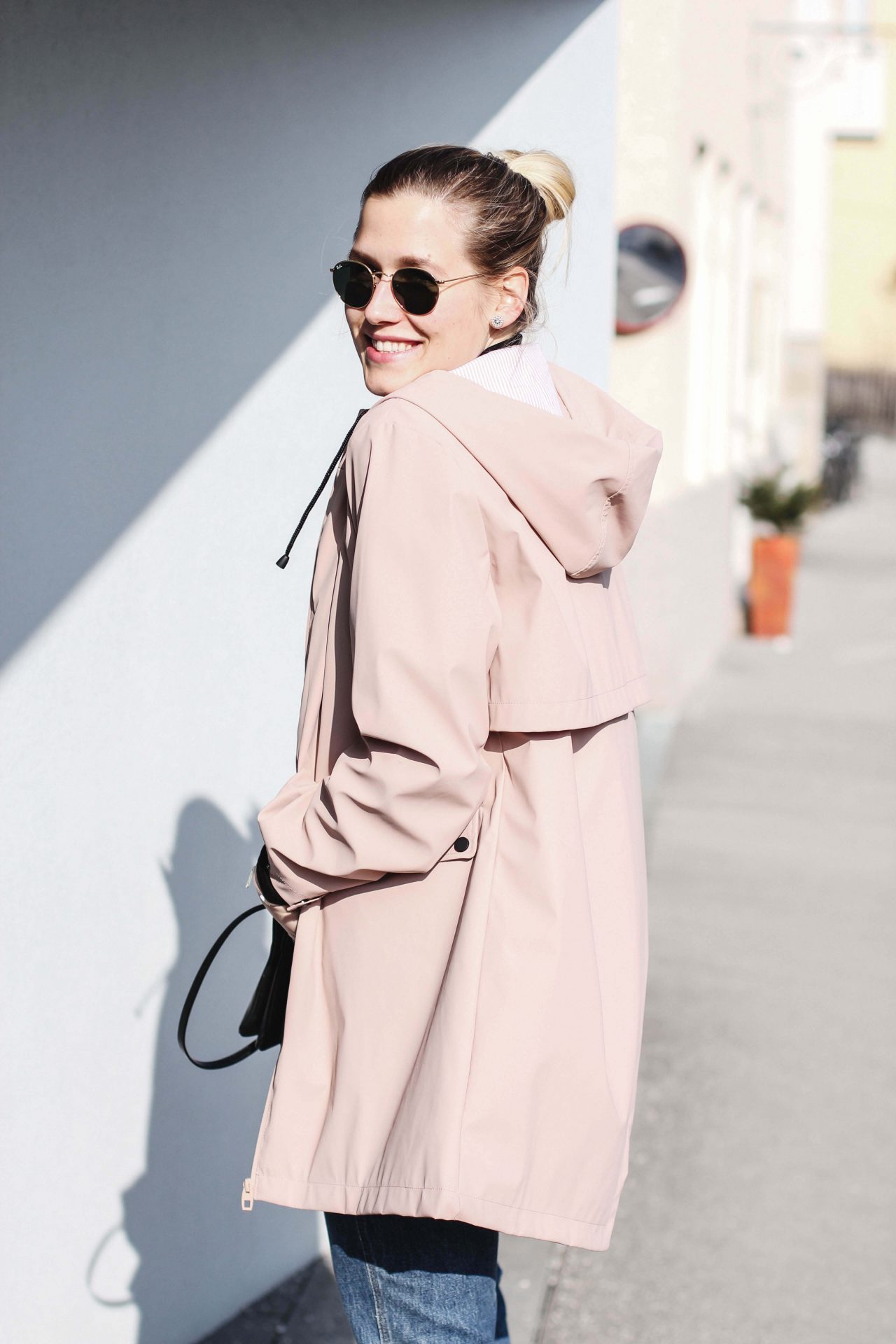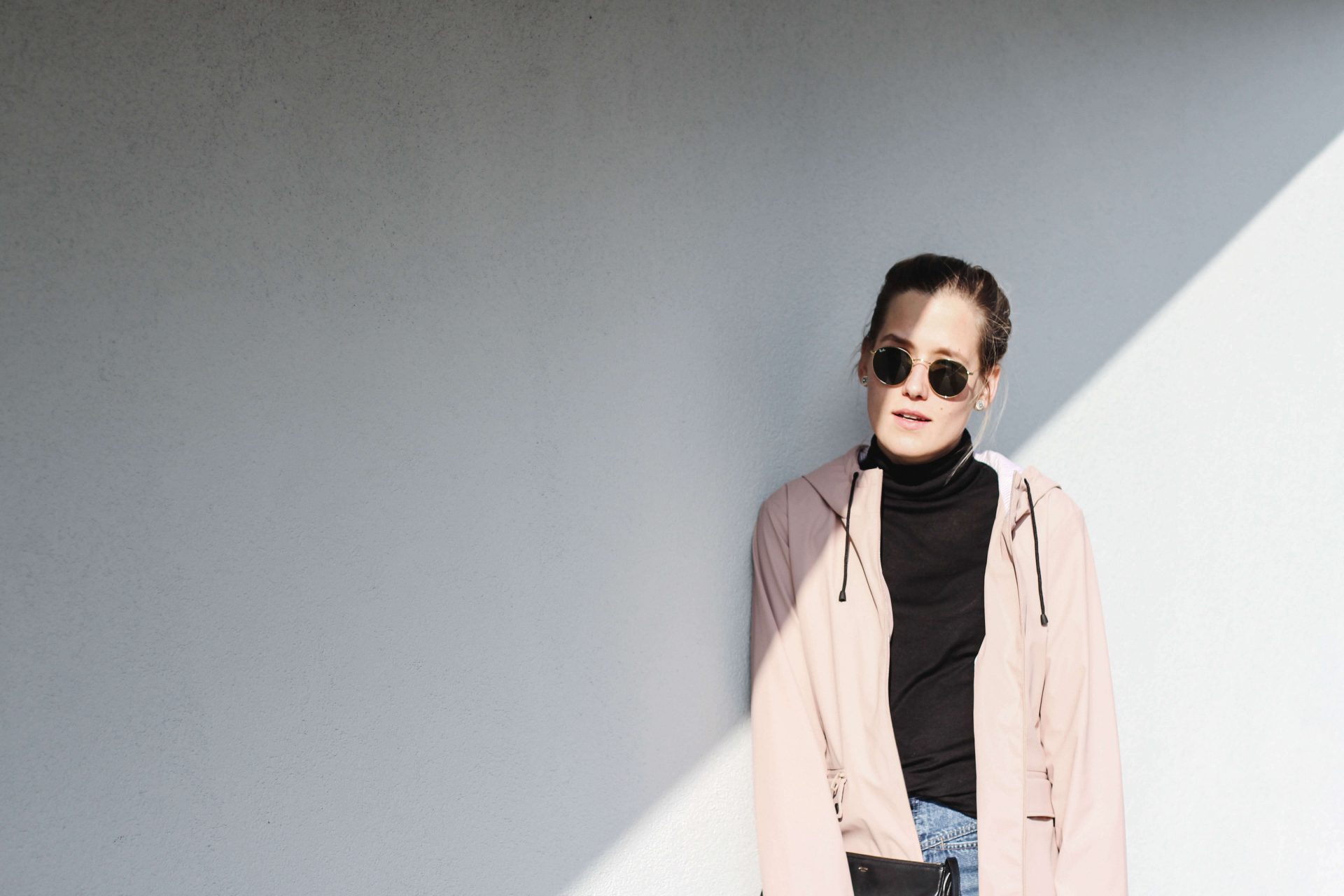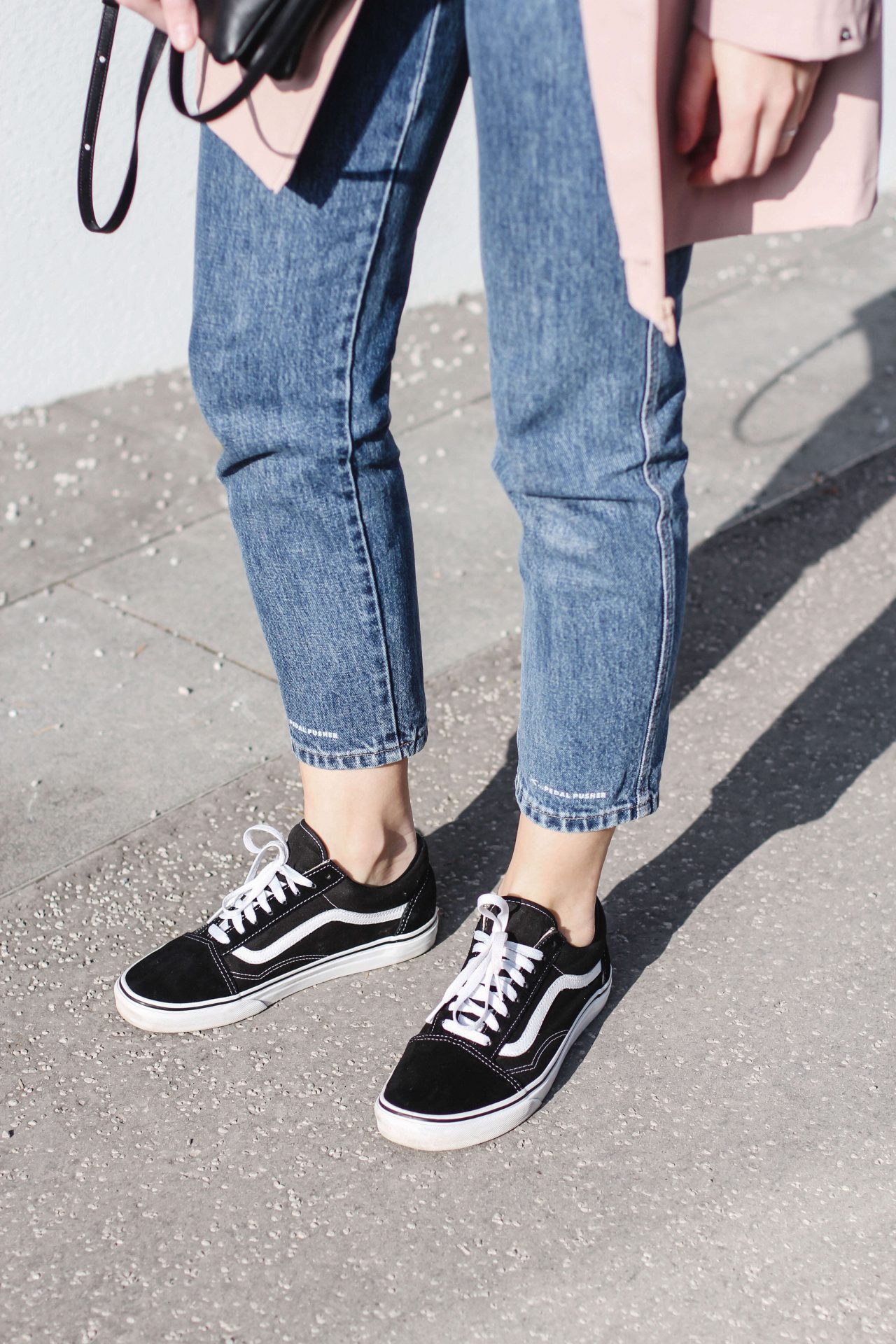 Turtleneck: Funktion Schnitt | Jeans: Closed "Pedal Pusher" | Rain jacket: Zara | Sneakers: Vans Old Skool | Earrings: Maschalina | Bag: Céline Trio