Happy shopping!
Touch of leo and Black Friday codes.
Vielleicht sieht man es mir ja mal wieder an: ich liebe Leopardenmuster. Schon seit meiner Jugend bin ich dem Wildkatzenprint verfallen, auch wenn es mittlerweile gern etwas dezenter sein darf. Aber davon erzähle ich euch ein anderes Mal mehr, denn heute ist laut US-amerikanischer Tradition Beginn der Weihnachtseinkaufsaison und in diesem Fall hat es der Trend glücklicherweise bis zu uns geschafft, denn er beschert uns jedes Jahr wieder tolle Rabatte. Auch wenn ich kein Fan von unüberlegten Kaufentscheidungen bin, die ja doch immer mal wieder mit Preisnachlässen einhergehen, ist der Black Friday eine gute Gelegenheit die ersten Geschenke mit Prozenten zu besorgen oder auch das ein oder andere lang ersehnte Teil für sich selbst zu ergattern. Damit verabschiede ich mich auch schon ins Wochenende und lasse euch noch meine Auswahl der besten Black-Friday-Codes da. Viel Spaß!
ENG:
Here you can see, how much I love leo-prints. Since my days as a teen I can't get enough of the animal-print, although I like it a bit more modest these days. But that's not, what I wanted to talk about, because today is THE day, when the christmas shopping season starts in the U.S., which comes along with some great discounts even over here in Europe. I'm not a big fan of uncontrolled shopping, which often goes hand in hand with reductions, but I think Black Friday is a great chance to score the first presents or to get yourself something. long-awaited. Here are my fave Black-Friday-codes. Have fun!
My favorites: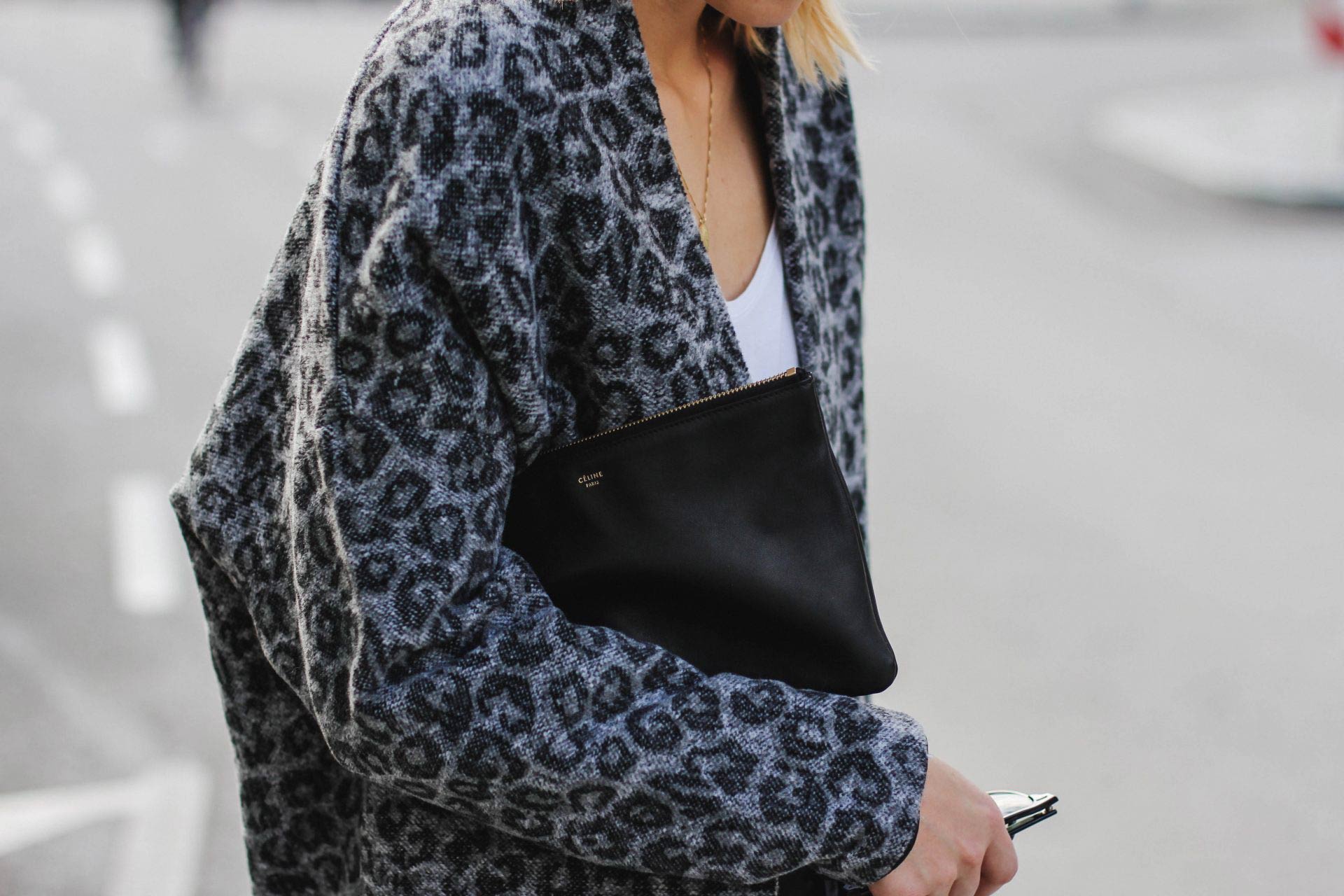 Sunnies: Ray Ban Clubmaster | Coat: Esprit | Shirt: Rêve En Vert* | Pants: H&M | Sneakers: Isabel Marant Bobby | Lipstick: Astor Soft Sensation "Pretty Poppy" | Jewelry: Juskerei* | Bag: Céline Trio
*Sponsored