Grey basics
for the win.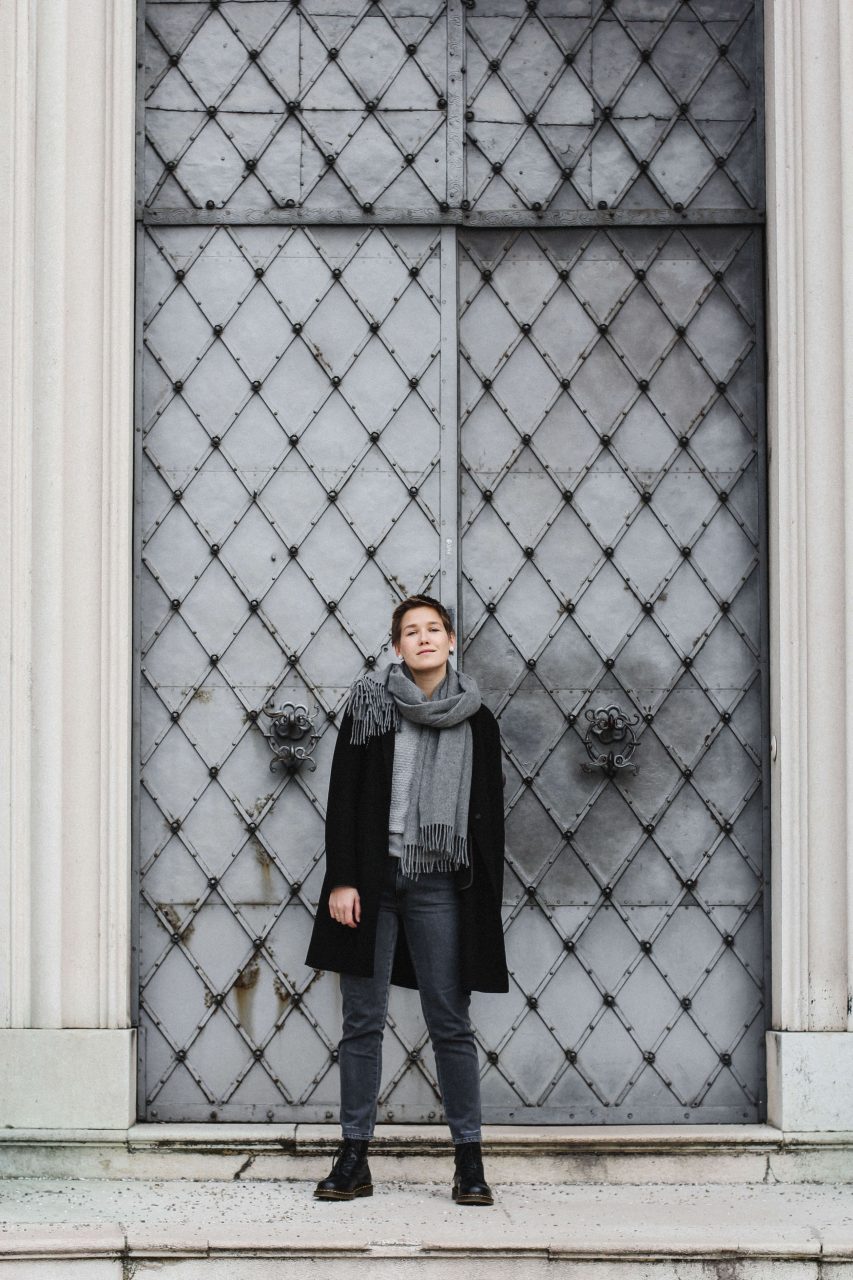 Wow, ich bin gerade richtig erschrocken, als ich mir die Fotos dieses Posts angesehen haben. Im positiven Sinne natürlich. Denn ich habe es nicht früher geschaff,t ihn hier auf den Blog zu stellen und seitdem wir ihn geshootet haben sind drei Wochen vergangen. Drei Wochen, in denen sich bei mir haartechnisch so viel getan hat, dass ich gar nicht glauben kann, wie kurz sie zu dem Zeitpunkt noch waren. Deswegen – und weil ich in dem Outfit nur Basics trage, die ihr schon kennt – verliere ich auch gar nicht viele Worte und stelle ihn endlich online.
Naja, ein zwei Worte vielleicht doch, denn was mir außerdem aufgefallen ist: Was ich in den letzten Jahren ständig getragen habe, nämlich All-grey-Looks, ist dieser Tage doch seltener geworden. Mittlerweile mischen sich mehr Farben und Muster in meine Garderobe, aber nichtsdestotrotz mag ich diese unaufgeregten Outfits, die lediglich aus Basics bestehen. Perfekt für's Wochenende, wie hier, wo wir gerade auf dem Weg zu einem Familien-Brunch waren. Werde ich in den nächsten Tagen gleich wiederholen.

ENG:
Wow, I was really surprised when I just looked at these photos. In a positive way, of course.  I didn't manage to post it here on the blog earlier and since we shot them three weeks have passed. Three weeks in which my hair has grown so much that I can hardly believe how short they were back then. Because of that – and because I only wear basics which you might already know – I won't lose much words and finally put it online.
Well, some words maybe, because what I also noticed: All-grey looks have been my favorite ones in the past years, but they became quite rare these days. Meanwhile, I have added more colors and patterns to my wardrobe, but nonetheless, I like those uncomplicated outfits, which only consist of basics. Perfect for weekends, like here, when we were heading for a family brunch. I will repeat this kind of look in the next few days, for sure.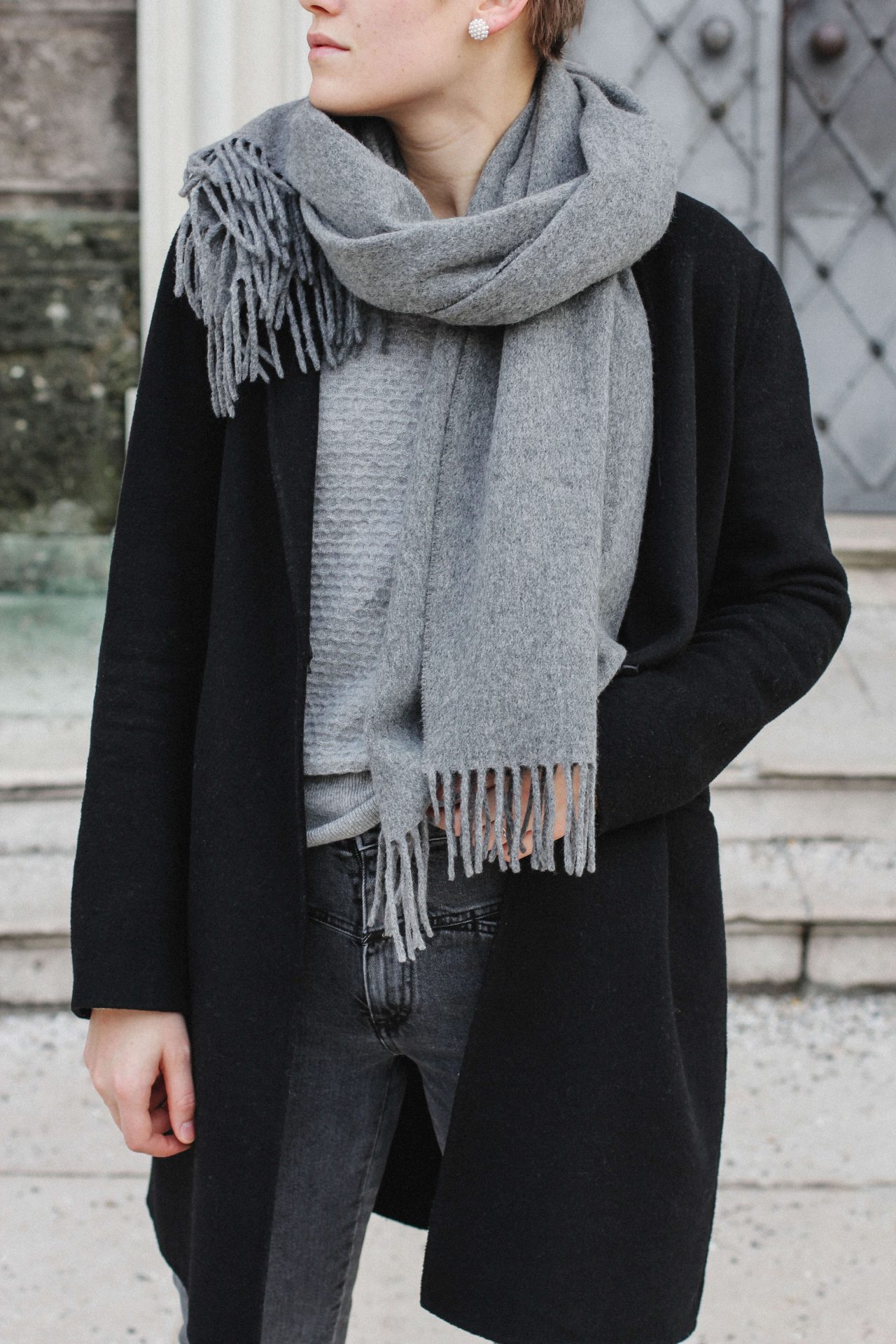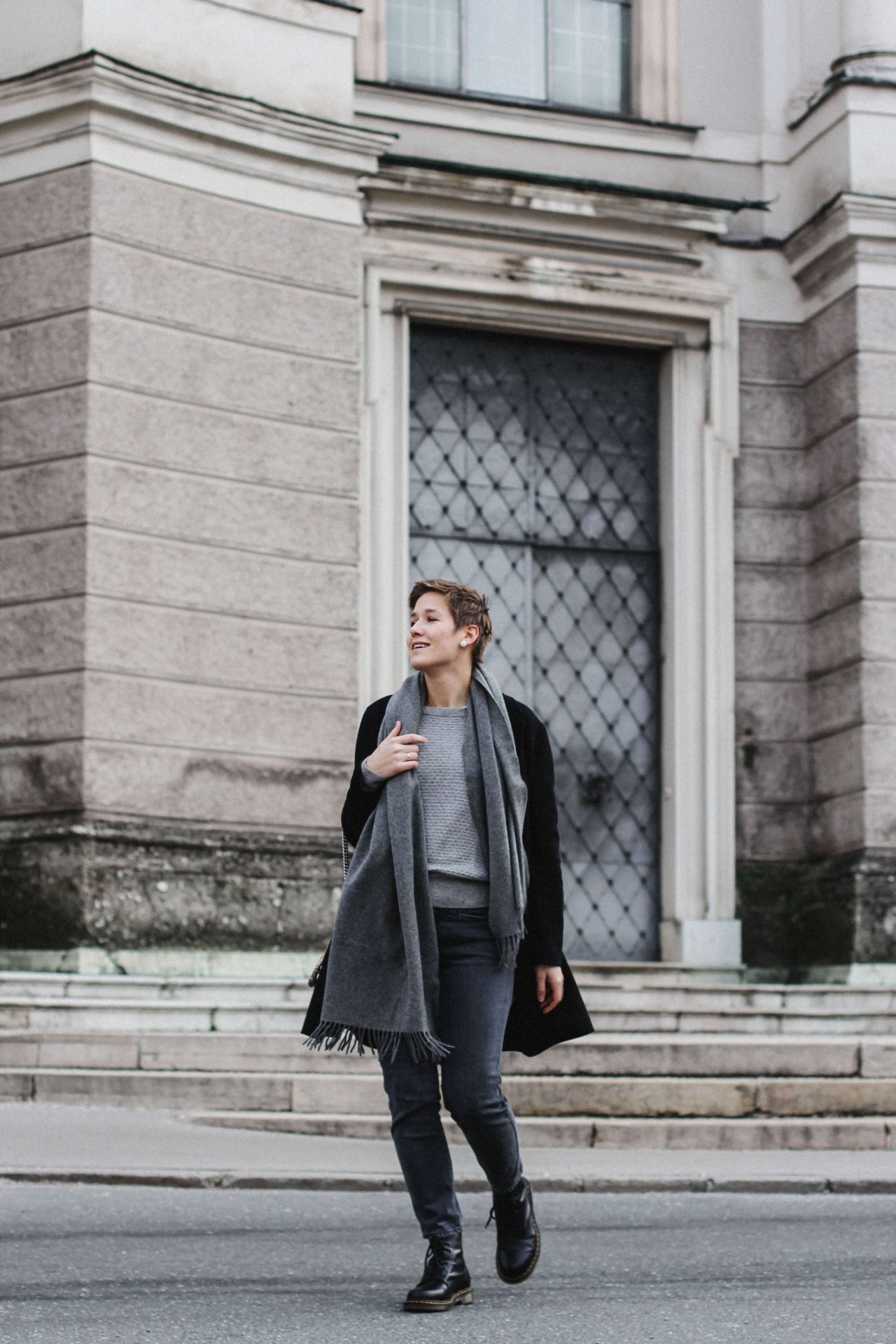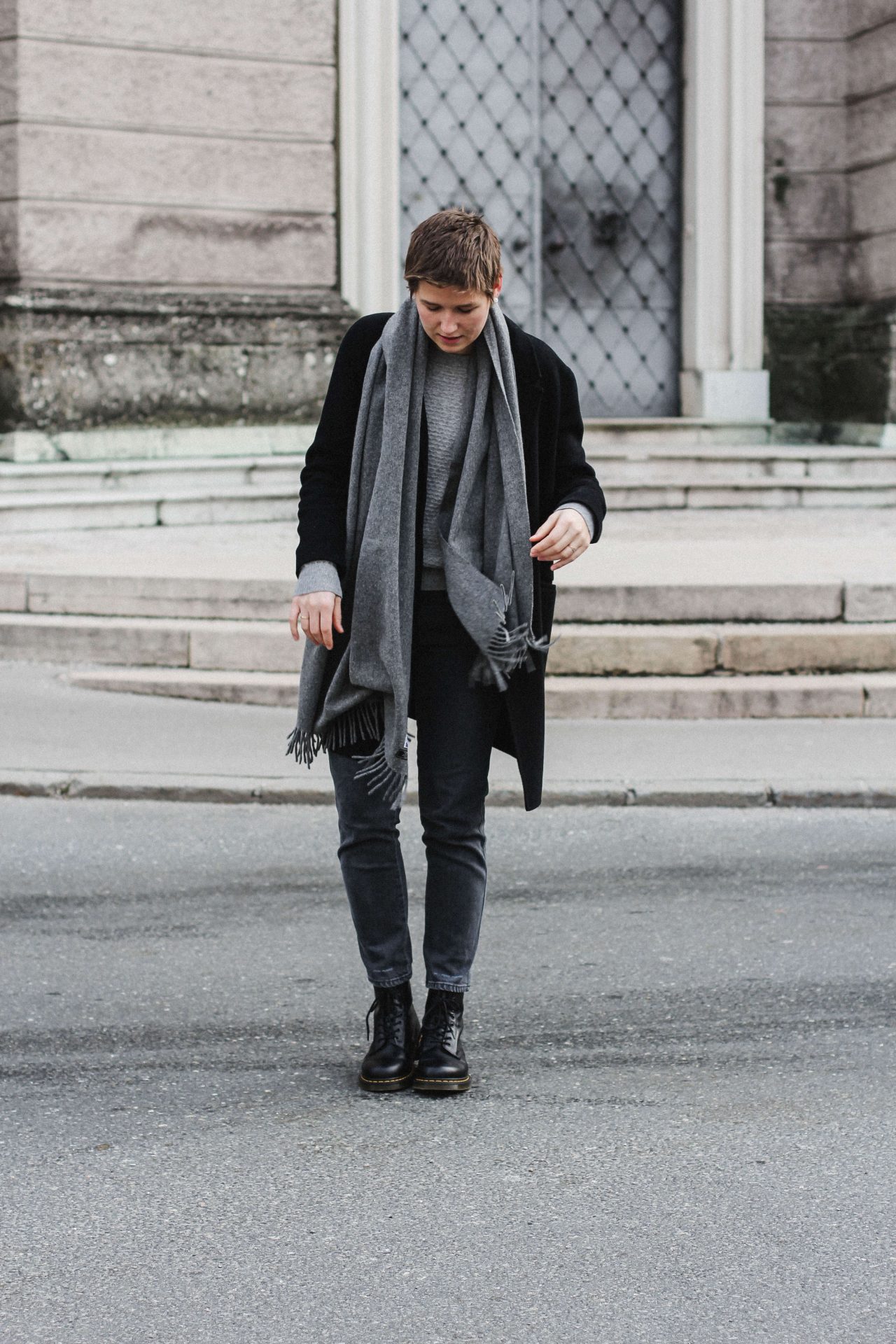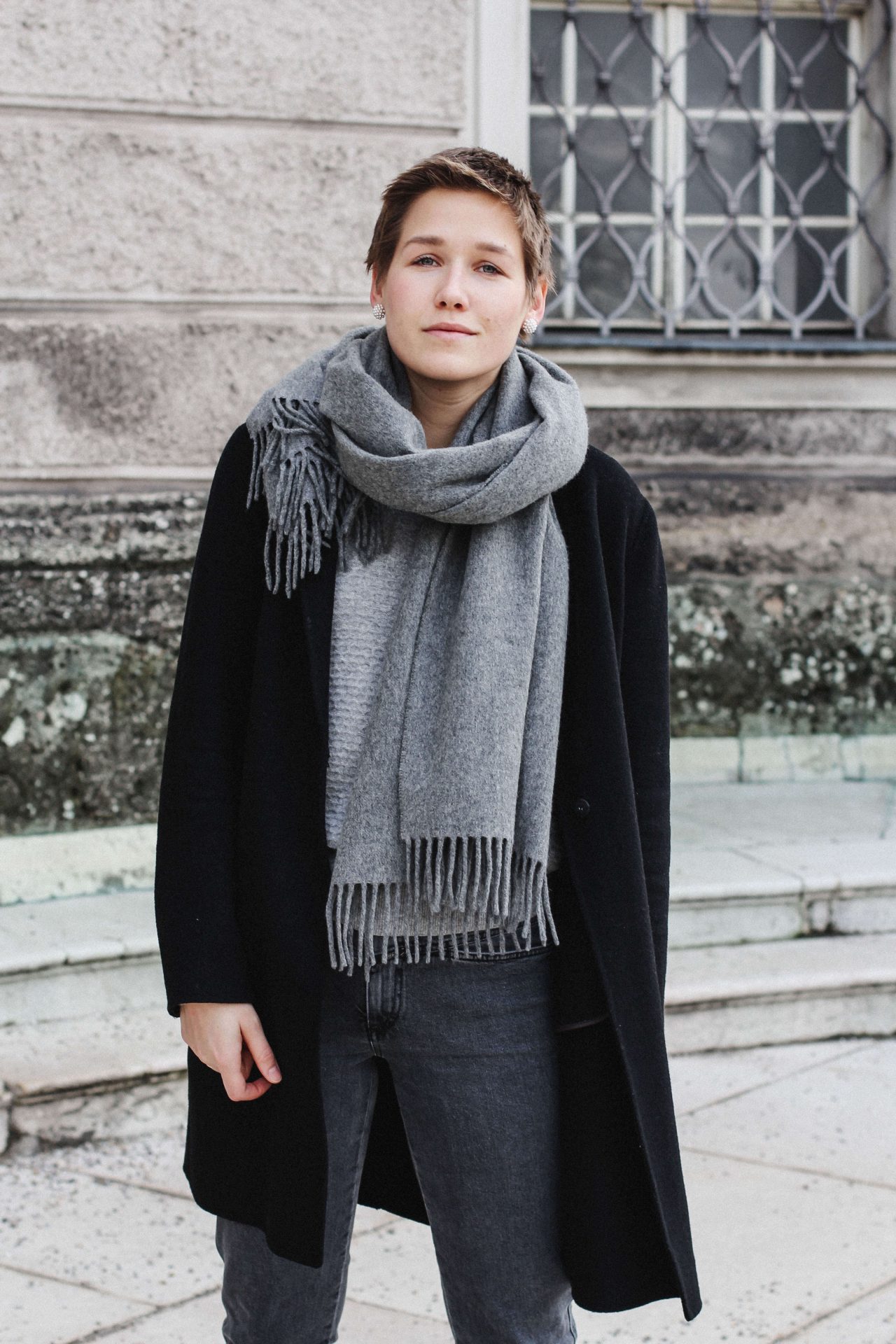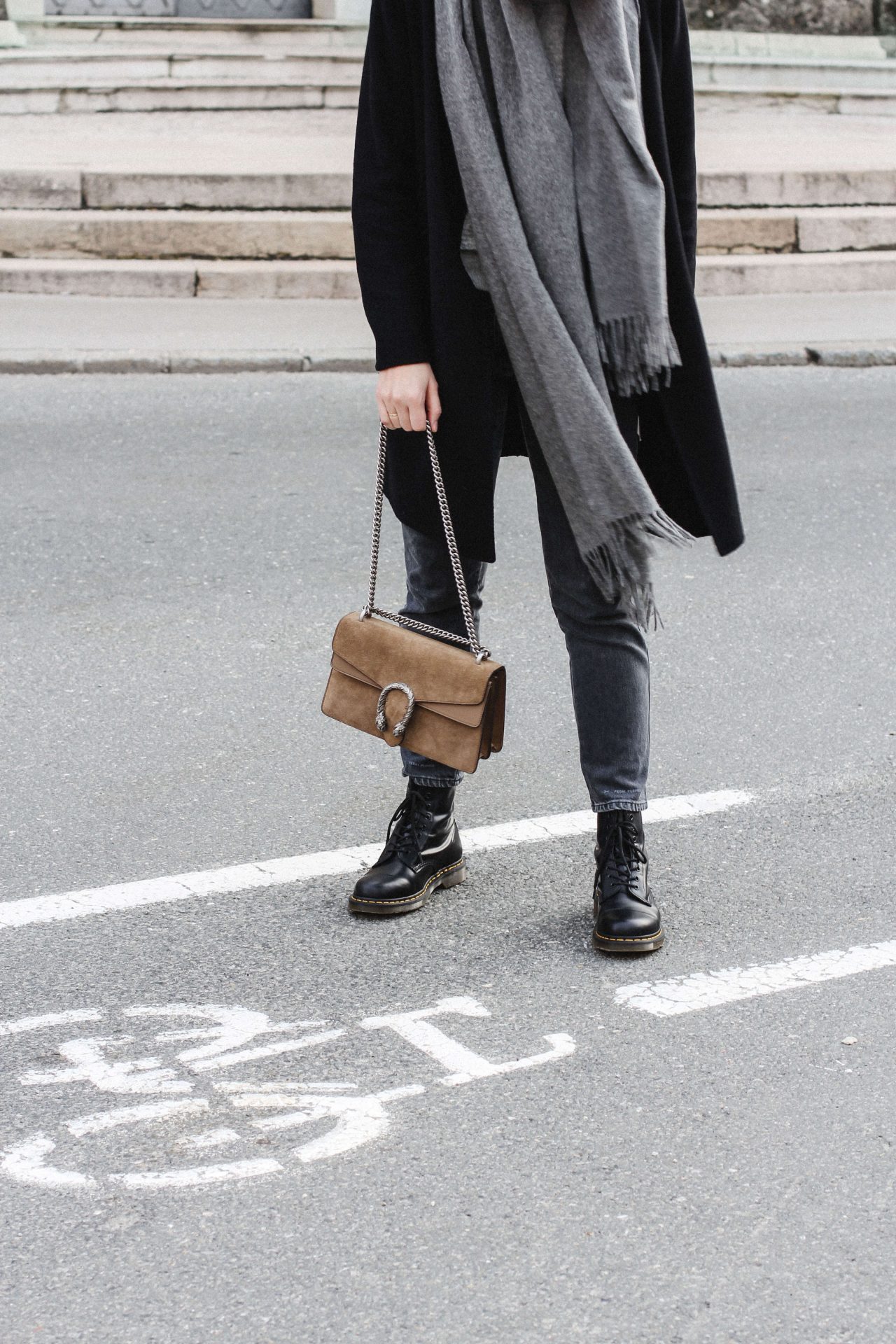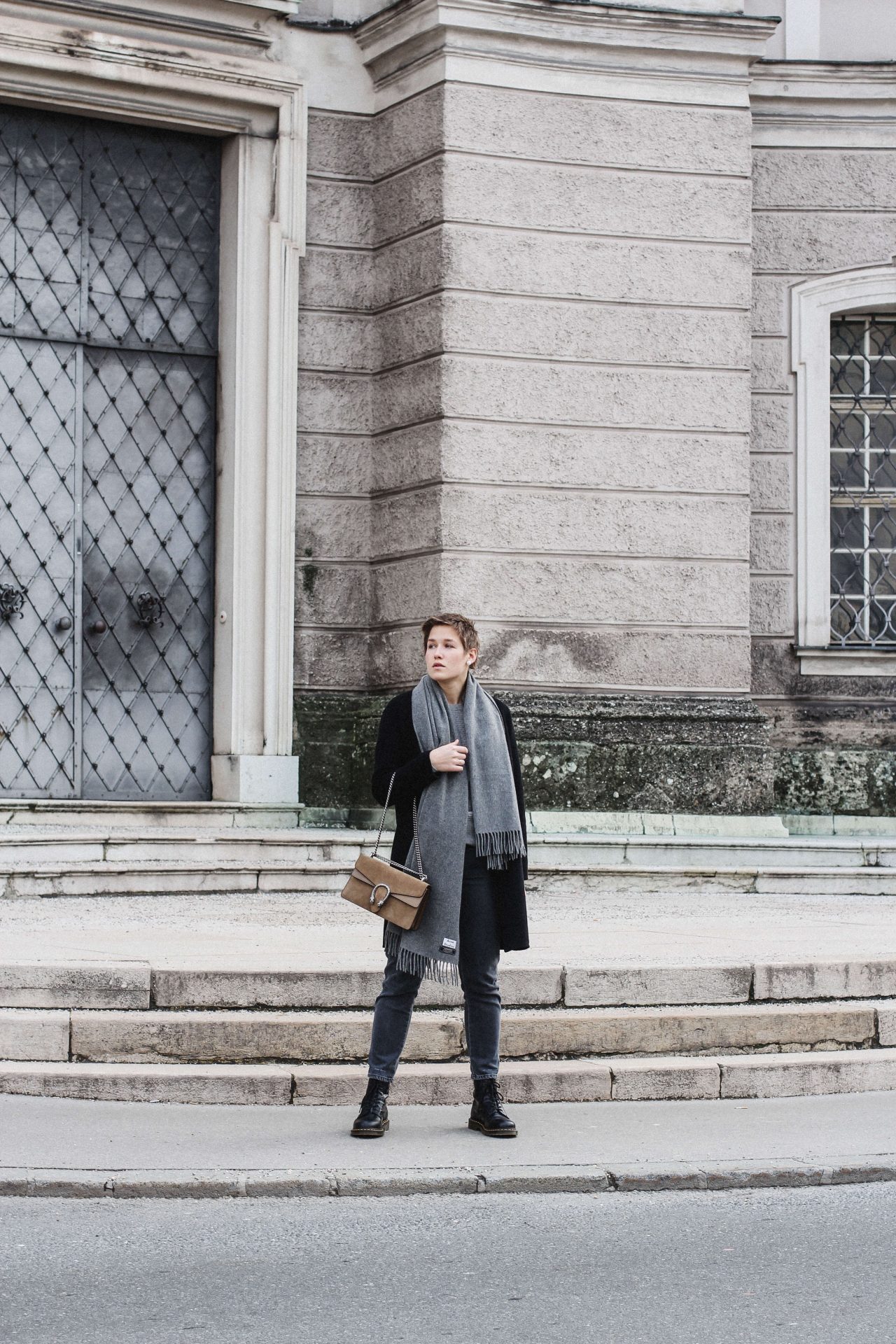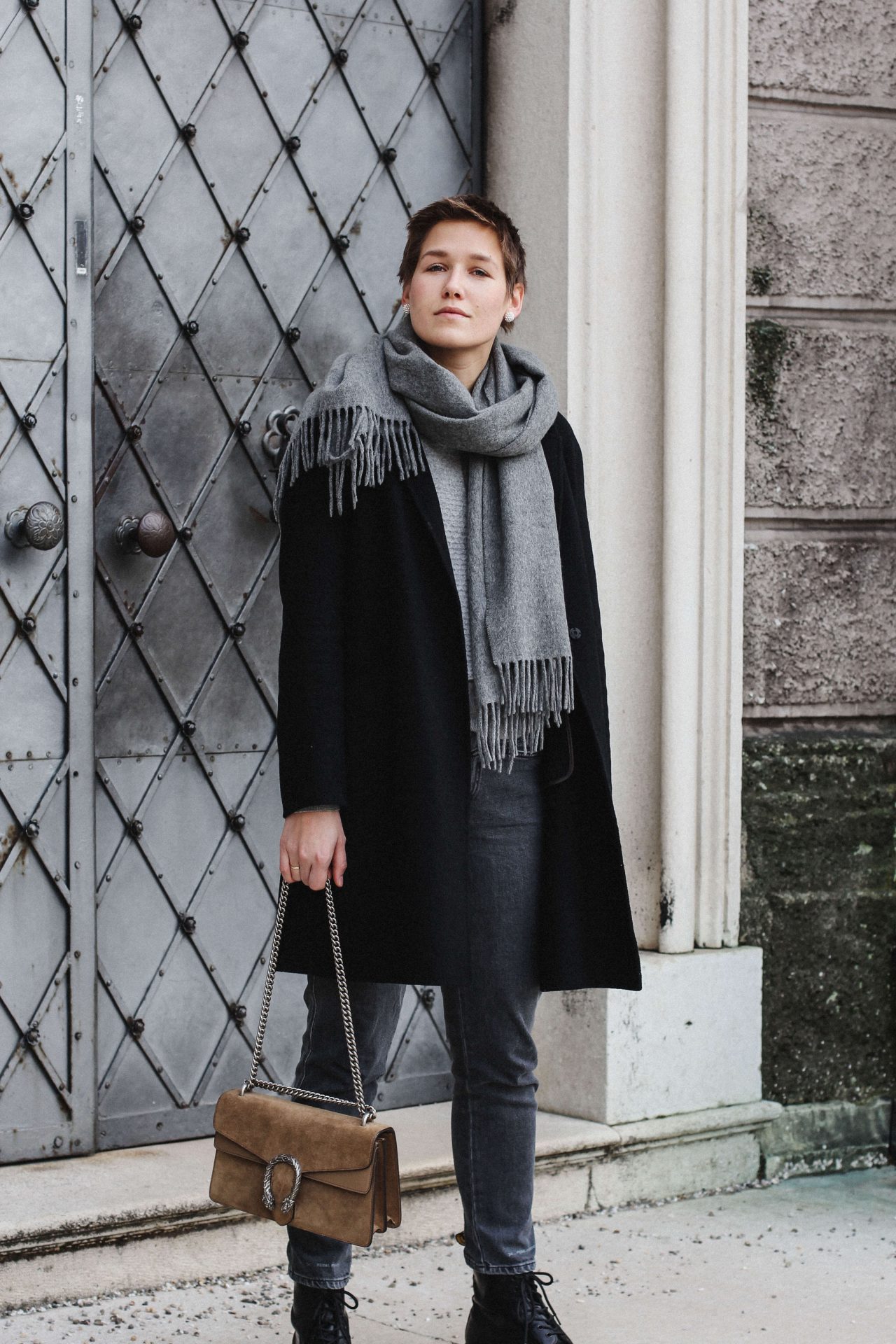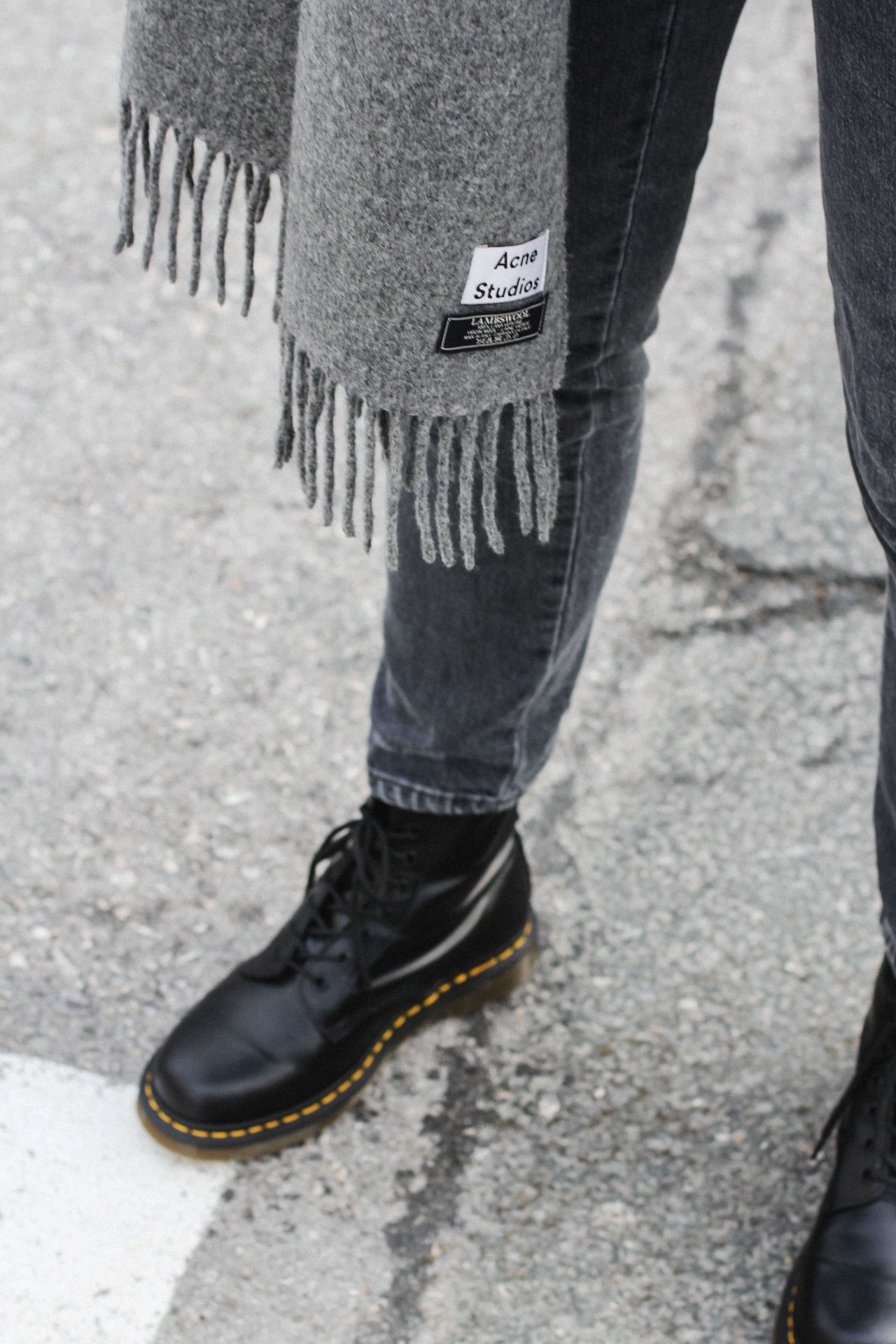 Scarf: Acne Studios | Cashmere sweater: H&M | Coat: Zara | Boots: Dr. Martens | Bag: Gucci Dionysus | Earrings: Orsay