Goodbye summer
Not giving up on you yet.
Ich kann es gar nicht glauben, dass der Sommer bald schon wieder vorüber sein soll. Da wir dieses Jahr, wie ihr wohl alle wisst, urlaubstechnisch im Norden verbracht haben und der Sommer doch eher verregnet war, trage ich immer noch den Wunsch nach Sonne in mir. Zum Glück soll es die nächsten Tage noch mal schön werden und Ende September geht es für mich außerdem noch ein paar Tage an den Gardasee. Wie sehr ich mich darauf freue! Einstweilen sorge ich mit diesem Look aber noch für Sommerstimmung am Blog. Wir haben ihn innerhalb von fünf Minuten – ich hatte es eilig in die Arbeit zu kommen – geshootet und ich bin trotzdem richtig zufrieden mit dem Ergebnis. Mein Tunikakleid von Zara von letztem Jahr ist eines meiner Lieblingsteile, wenn es draußen warm, aber doch nicht zu heiß ist. Ich habe es für mich ganz typisch kombiniert zu Birkenstocks und meiner Chloé Faye Tasche – die ich unbedingt wieder öfter tragen muss. Alles in allem ein gemütlicher Sommerlook, den ich auch in der Arbeit tragen kann. Glücklicherweise geht es bei uns, einer Salzburger Werbeagentur, sowieso etwas legerer zu, was mir nur zugute kommt.

ENG:
I still can't believe, that summer is almost over. As you might know, we've spent our holidays up in the north and the summer has been quite rainy here in Salzburg, that's why I really miss the sun. Luckily the next days are going to be sunny and I'm also going to  Lake Garda at the end of September. I can't tell you how much I'm looking forward to this! For now this look will bring some summer vibes to the blog. We have taken the photos within five minutes, because I was in kind of a rush to work, however I'm really happy with the result. My tunic from Zara (last-year) is one of my favorite pieces when it's warm but not too hot outside. I combined it very typically for me with Birkenstocks and my Chloé Faye bag – which I definitely have to wear more often. All in all a comfy summer look, which also can be worn at work. Fortunately we don't have a strict dresscode at the advertising agency where I work, which suits me quite well.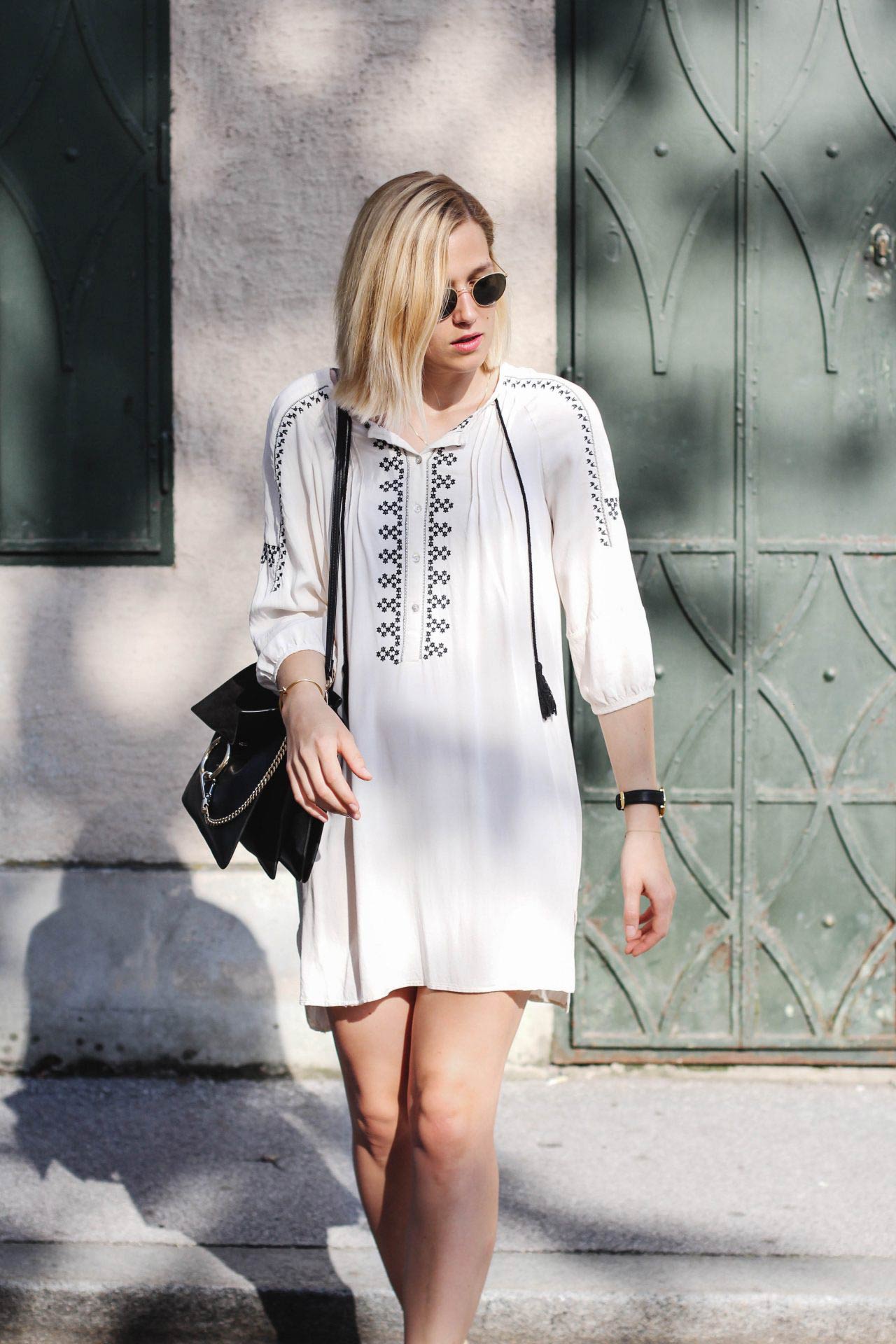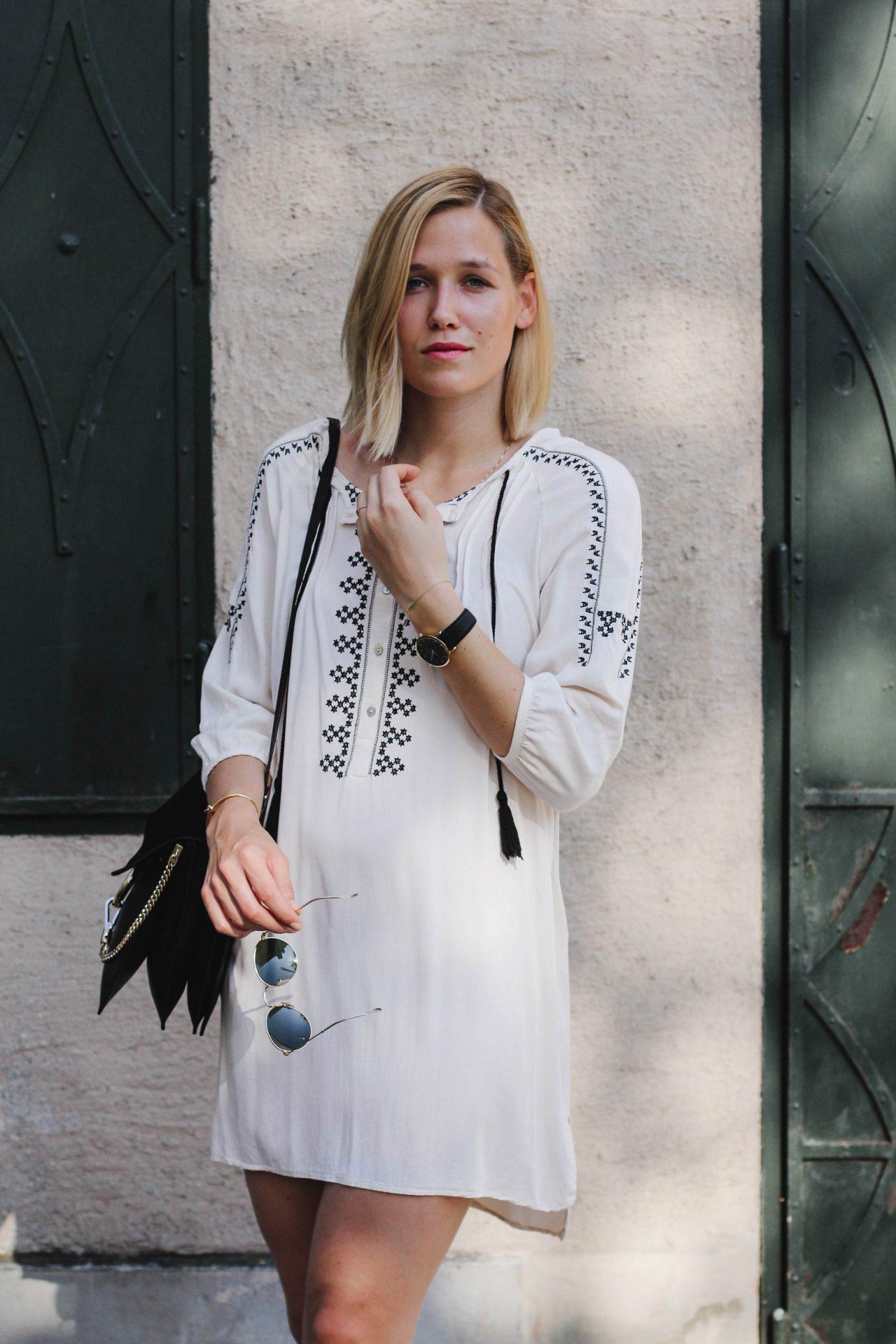 Dress: Zara | Bag: Chloé Faye | Sunnies: Ray Ban Round Metal | Shoes: Birkenstock Arizona | Bangle: Céline Knot Bracelet