Good bye natural hair
and welcome back blonde hair!
Ihr habt es ja vielleicht schon mitbekommen: Ich habe mir die Haare wieder gefärbt. Das war keine wohldurchdachte Aktion, sondern mehr so ein Impuls, dem ich nachgegeben habe. Nachdem ich meine Haare eher durch Zufall und aus Zeitmangel erst mal natürlich belassen habe und mich dann dazu entschlossen habe, sie erst mal so zu lassen (was ich sehr genossen habe), hatte ich in den letzten Wochen einfach wieder Lust auf eine Veränderung. Da es bei meiner Haarlänge nur zwei Optionen gibt – Färben oder Kürzen – habe ich mich für Ersteres entschieden, obwohl Zweiteres auch nach wie vor im Raum steht und das ist das Ergebnis:
Ich hatte mittlerweile einige Tage Zeit, mich an meinen Look zu gewöhnen, obwohl ich mich wirklich von der ersten Sekunde an wohl damit gefühlt habe. Nach ein/zwei Haarwäschen hat sich das Rosa, das auf dem Foto noch gut zu sehen ist, schon ein bisschen verwaschen. Da es mir so gut gefällt, habe ich mir einen Colour Refreshener besorgt und werde damit in den nächsten Tagen ein wenig experimentieren. Seid gespannt!
Im Zuge meines kleinen Make-Overs sind die Outfits, die ich in den letzten Wochen geshootet habe, irgendwie "alt" geworden und ich habe beschlossen, sie euch hier im Schnelldurchlauf zu zeigen. Obwohl sie alle wettertechnisch recht unterschiedlich sind, haben sie doch eines gemeinsam: Jedes von ihnen ist gemütlich und casual und meine momentanen Favoriten findet ihr auch: Meine Cateye-Sonnenbrille, die Cowboyboots und die Wildledertasche von Balenciaga. All black everything – wie so oft.
ENG:
You may already have noticed: I dyed my hair again. This was not a well-considered action, but more an impulse which I gave in. After having left my hair naturally by coincidence and lack of time and then decided to leave it that way (which I liked a lot), I just felt like making a change in the last few weeks. Since there are only two options with my current hair length – dyeing or shortening – I have decided on the first one, although the other one is still on my mind and you can see the result above.
I already had some days to get used to my look, although I really felt comfortable with it from the very first second. After one or two washes, the pink, which can still be seen in the photo, has already washed out. Since I like it so much, I got myself a colour refreshener and will experiment a bit in the next few days. Be curious!
In the course of my little make-over, the outfits that I have been shooting in the last few weeks have somehow become "old" and I have decided to show them all in one post. Although they are all quite different in terms of weather, they have one thing in common: Each one of them is cosy and casual, and you can also find my current favorites: My Cateye sunglasses, the cowboy boots and the Balenciaga suede bag. All black everything – like so often.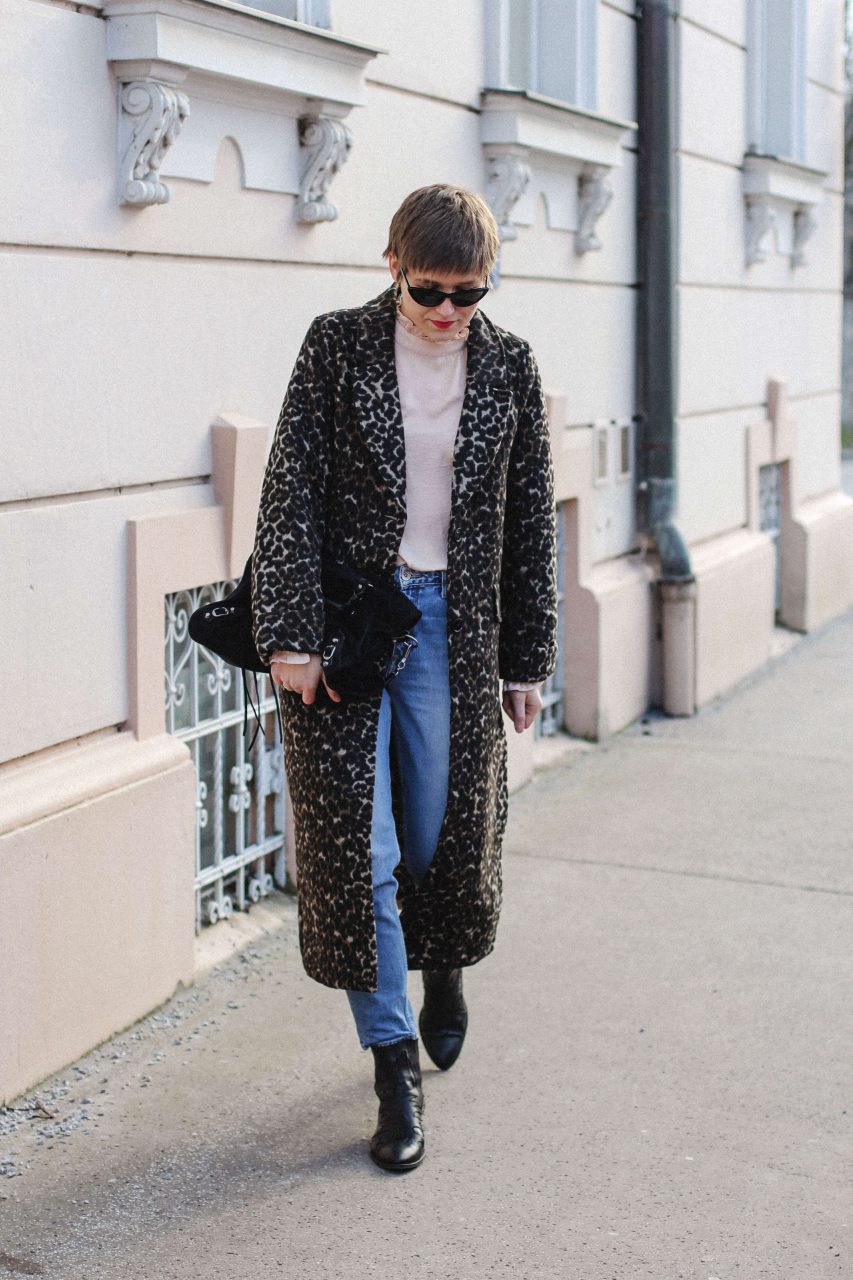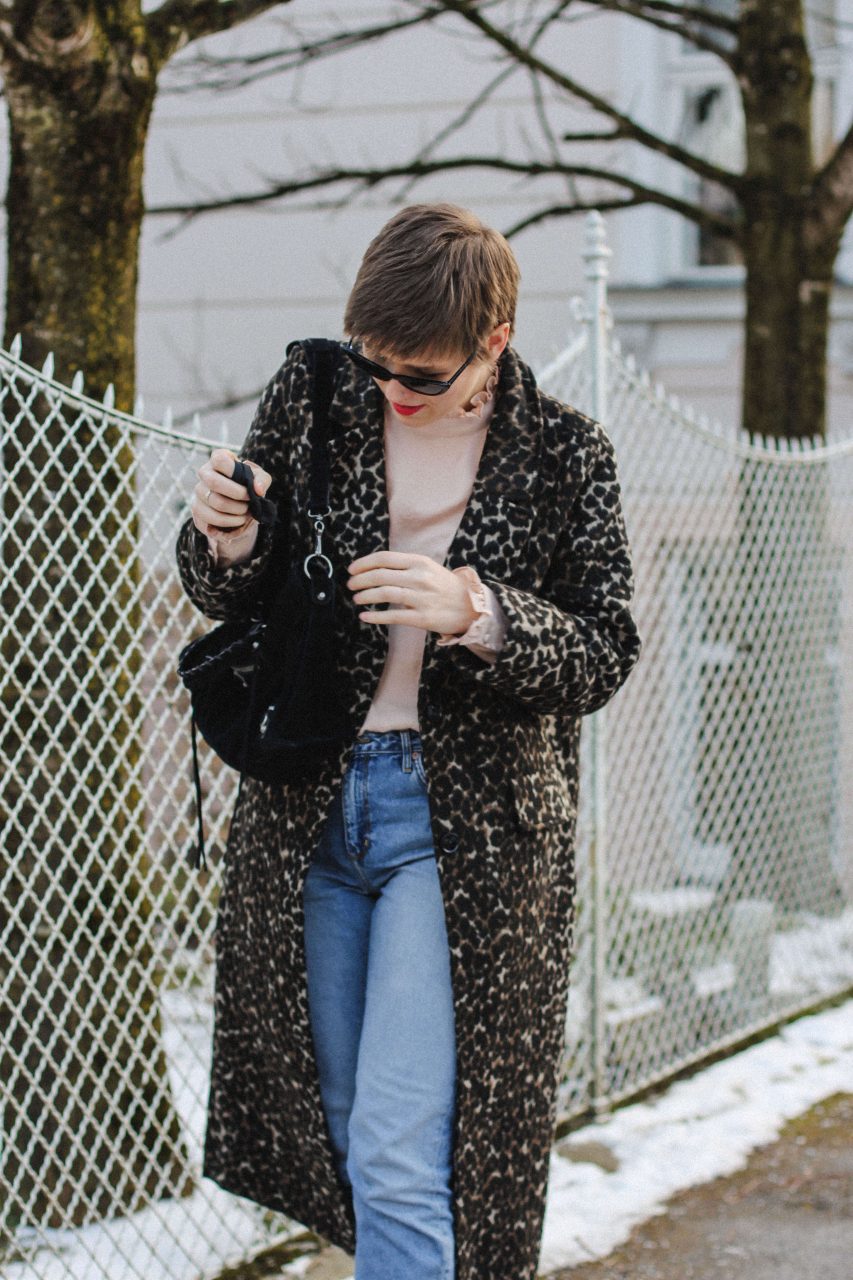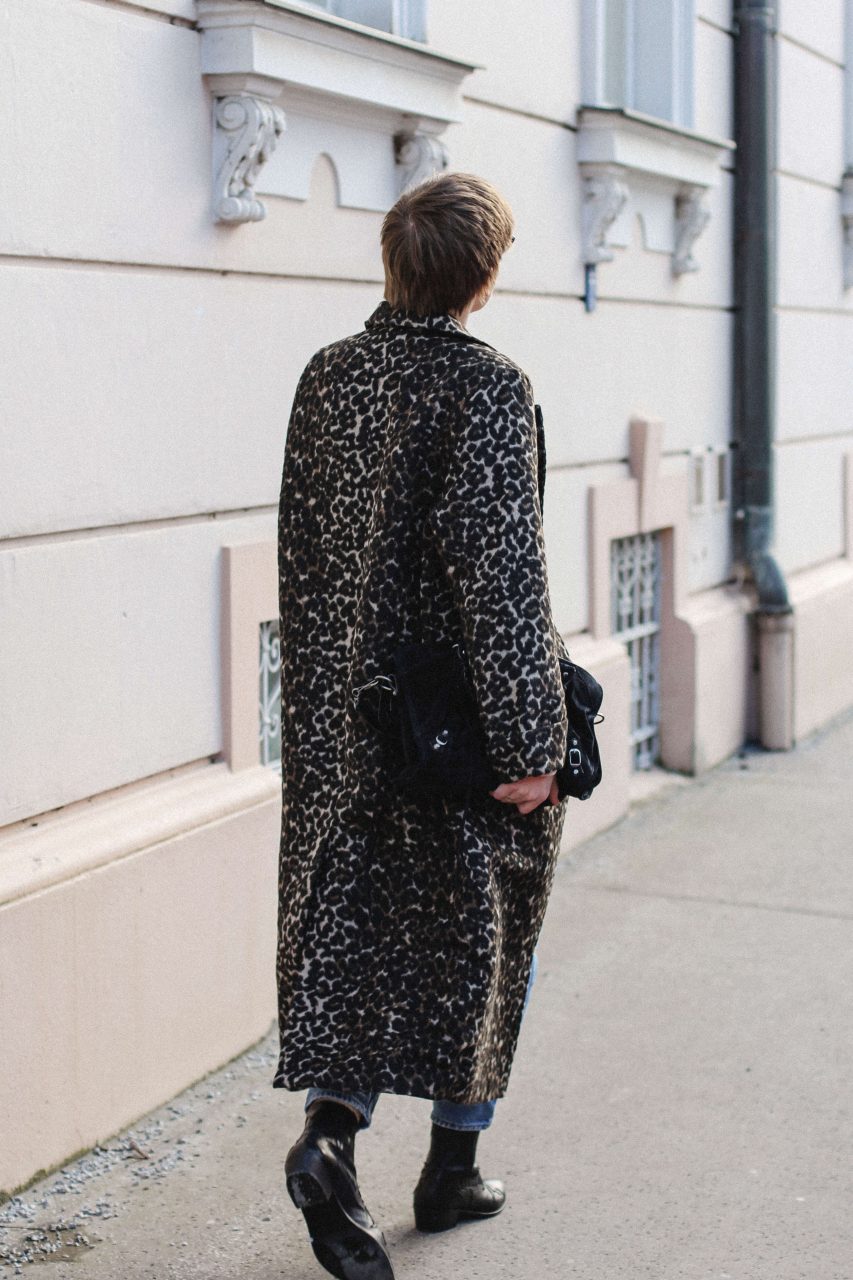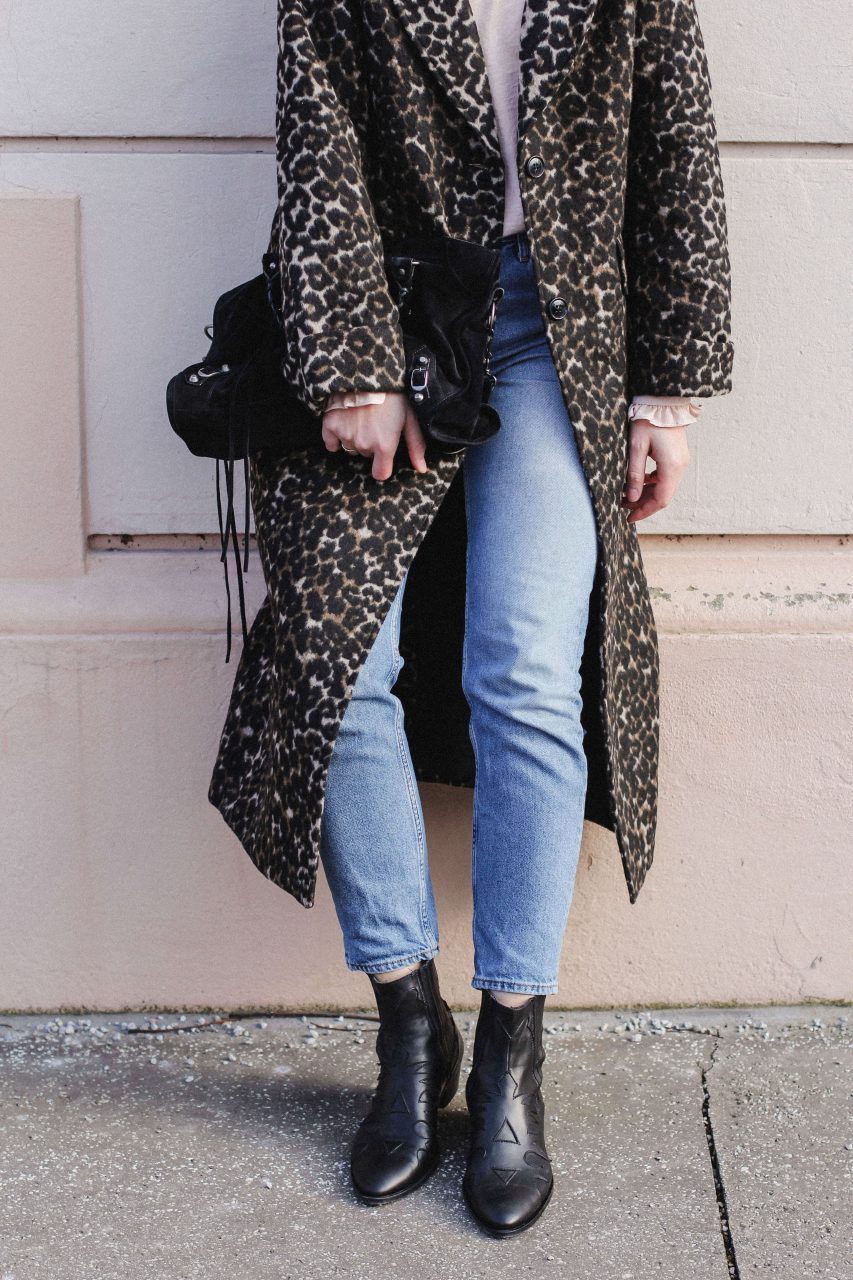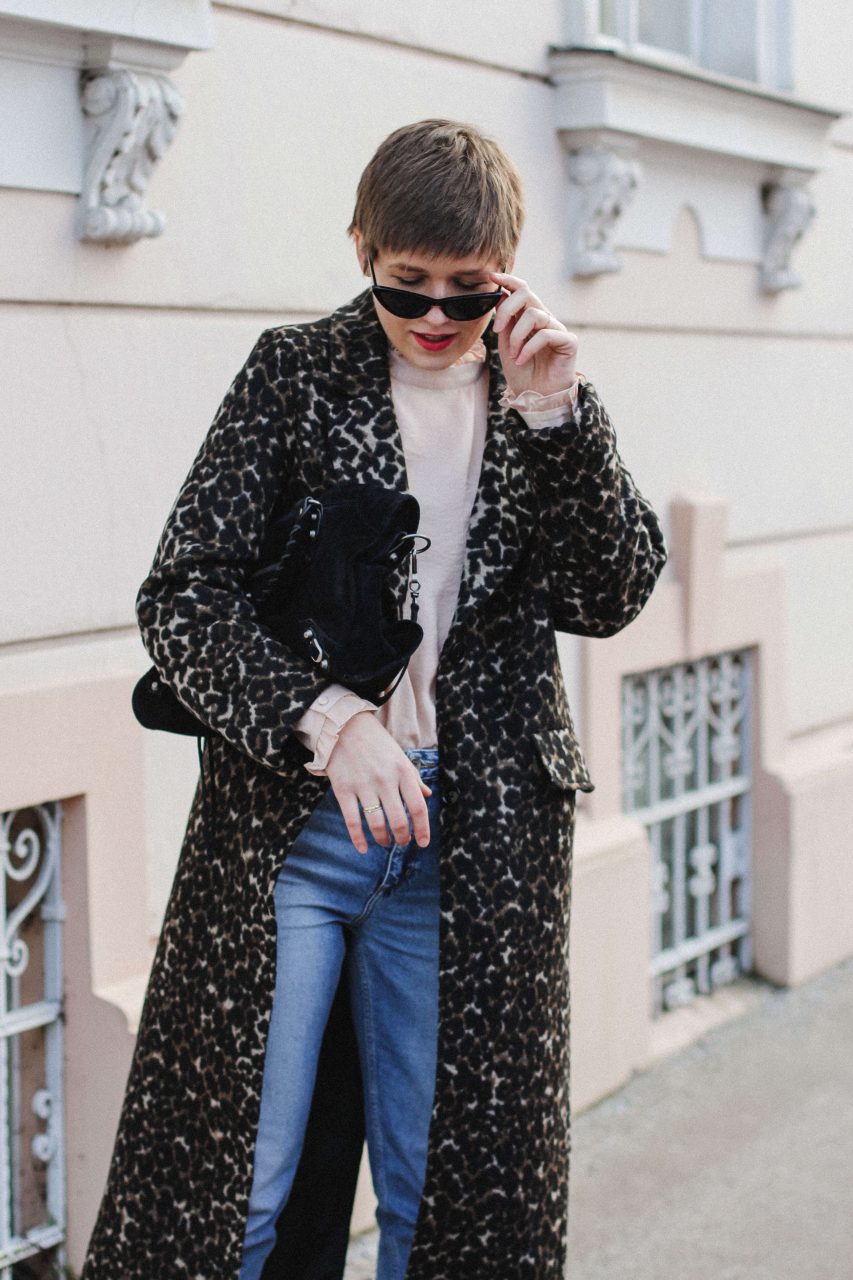 Coat: Edited | Blouse: Asos | Jeans: H&M | Cowboy Boots: Toral | Bag: Balenciaga City | Sunnies: Vogue Eyewear x Gigi Hadid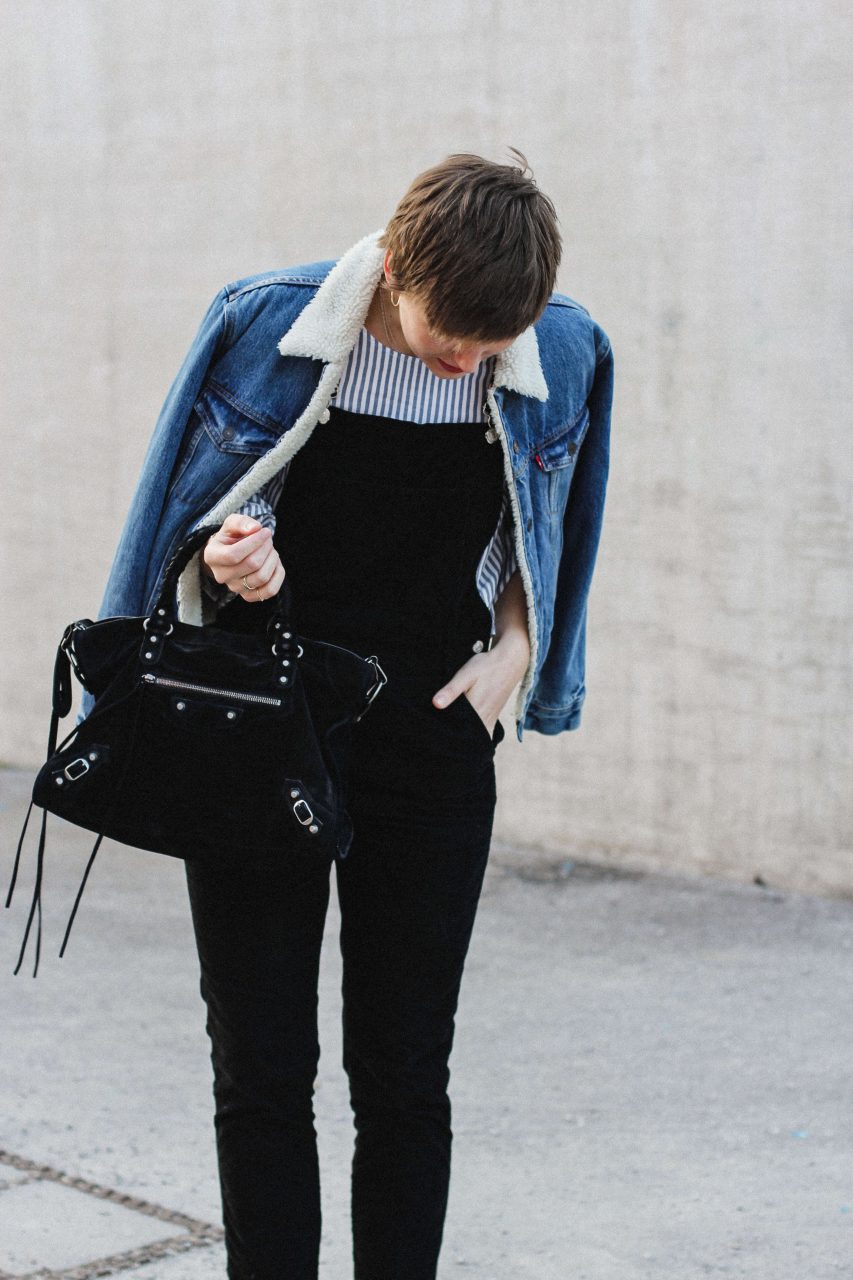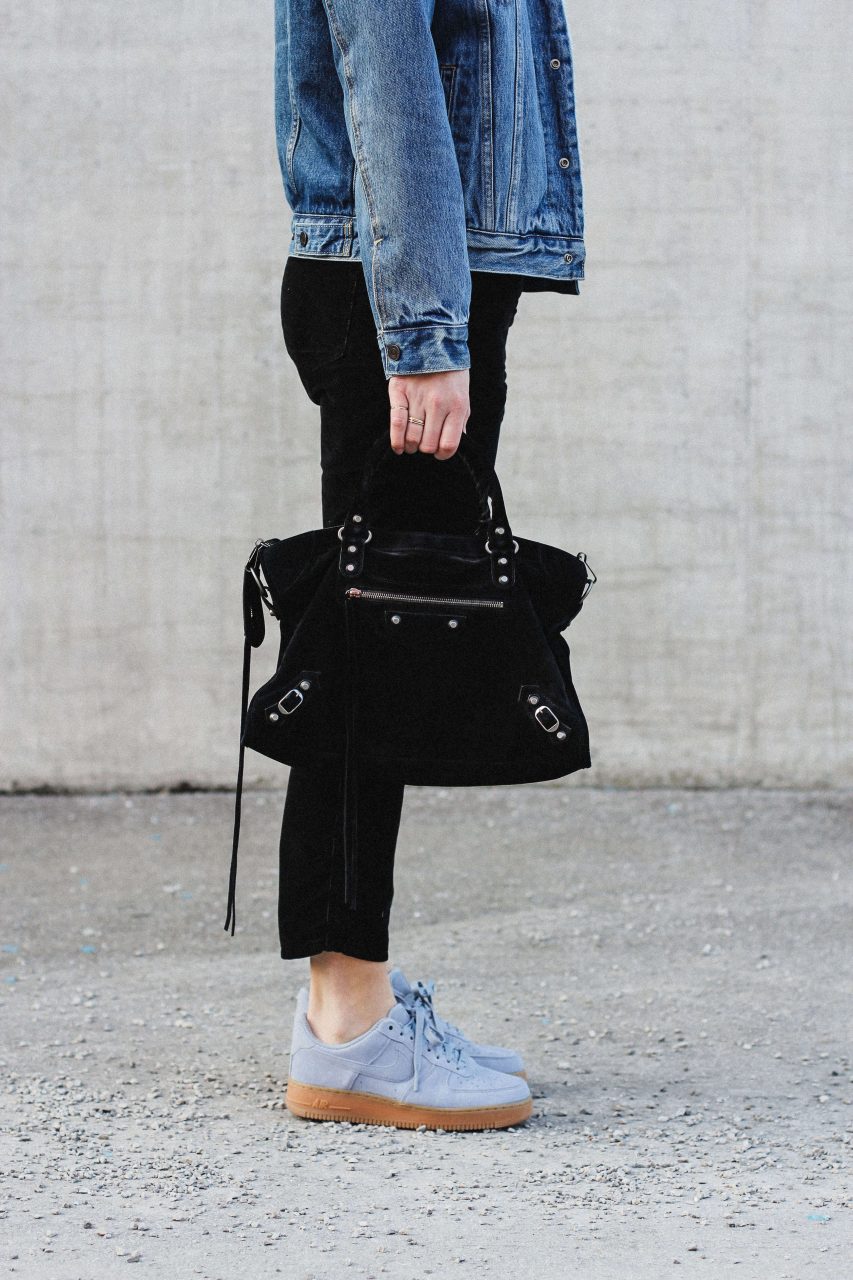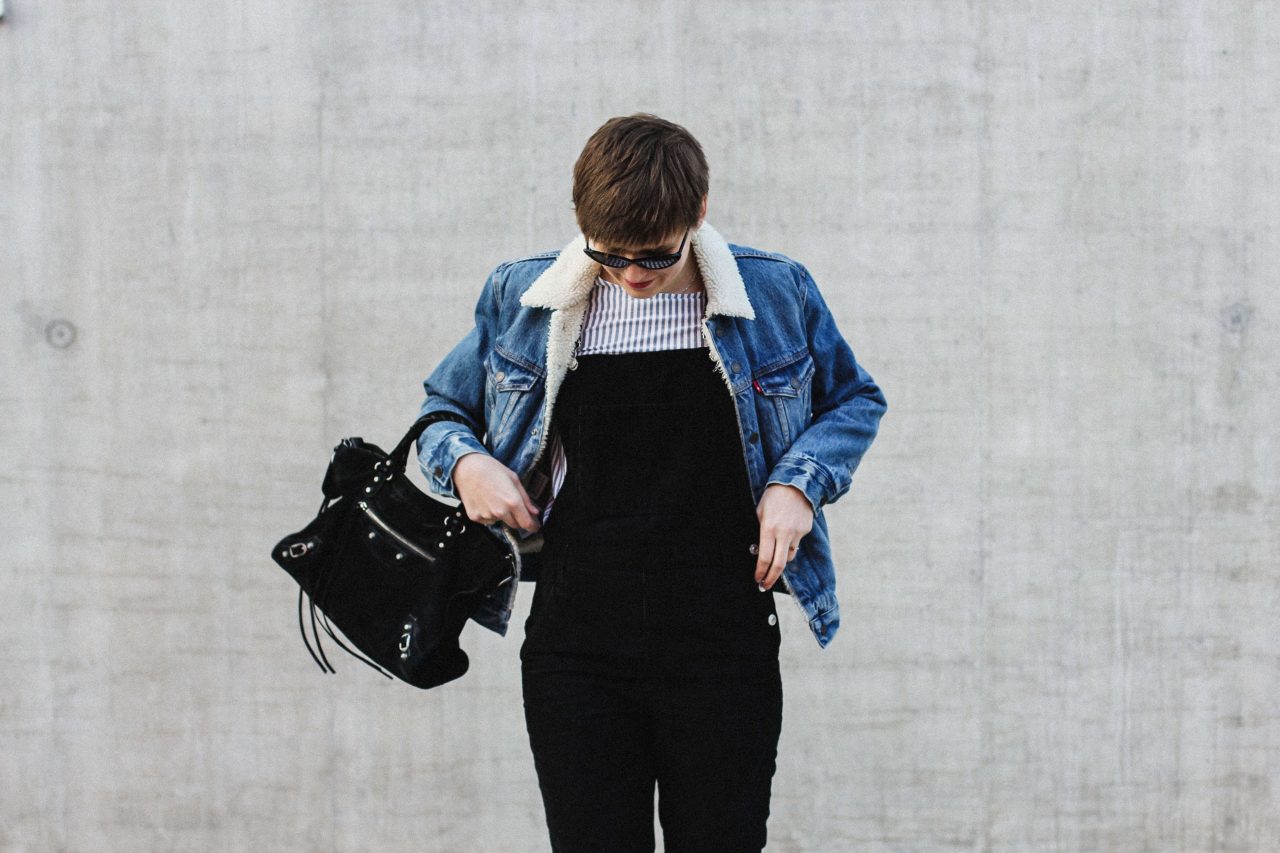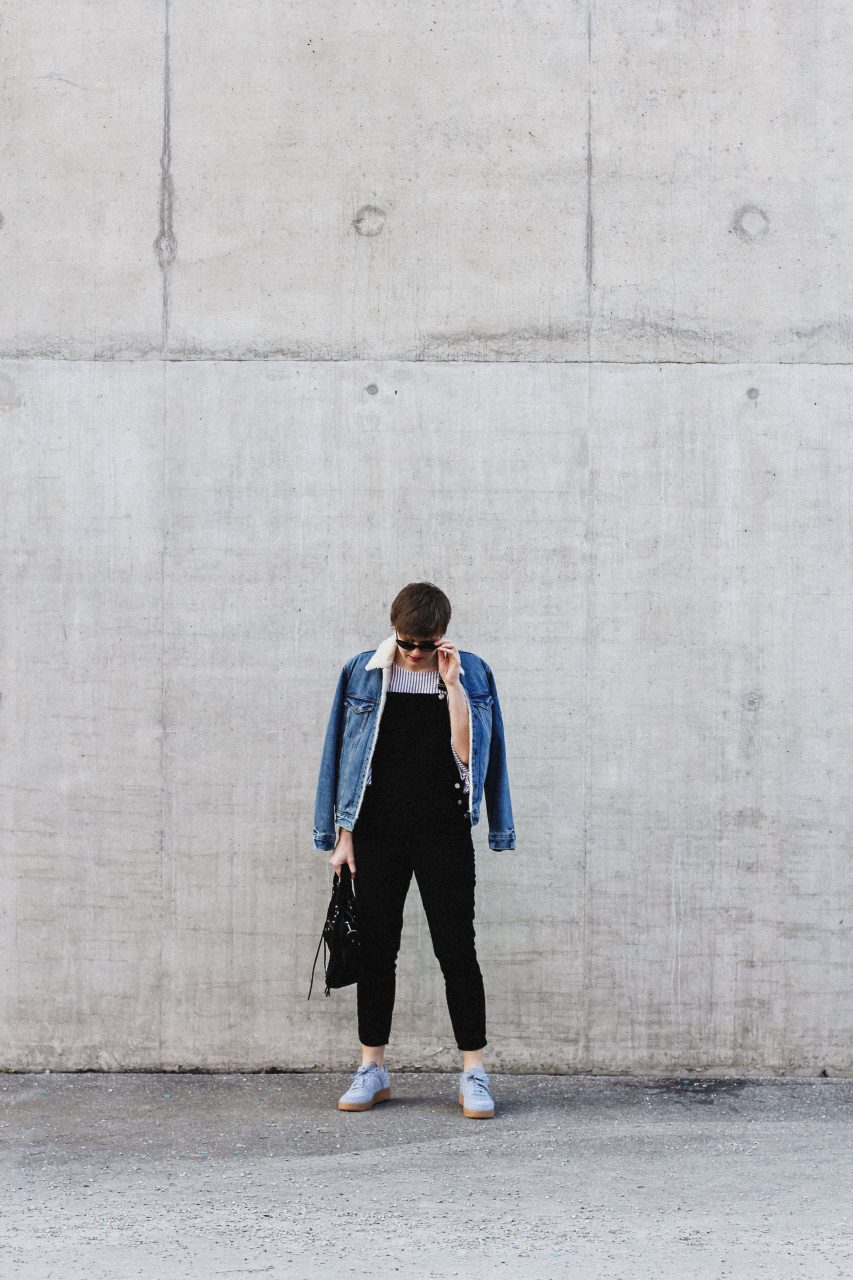 Jeans jacket: Levi's | Blouse: Vero Moda | Dungarees: Topshop | Sneakers: Nike Airforce 1 |Bag: Balenciaga City | Sunnies: Vogue Eyewear x Gigi Hadid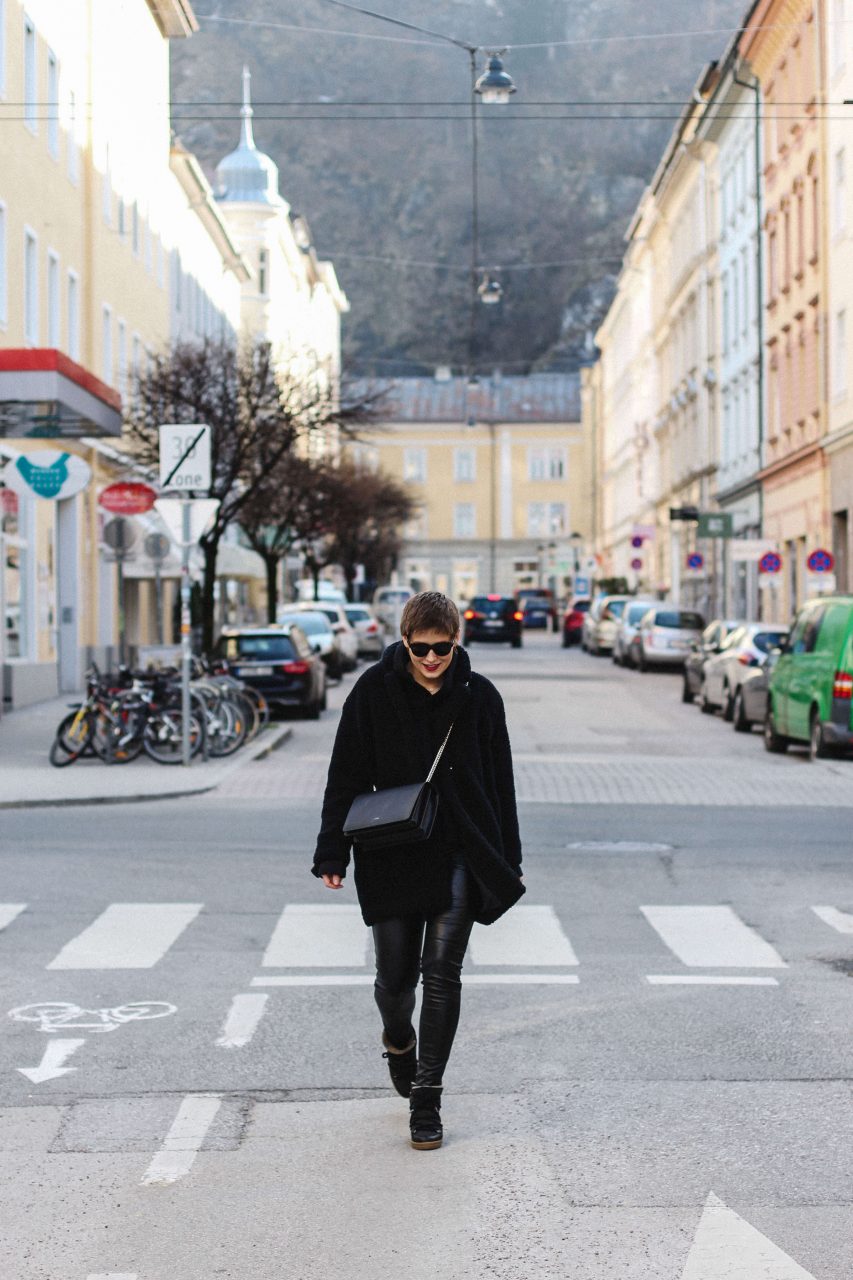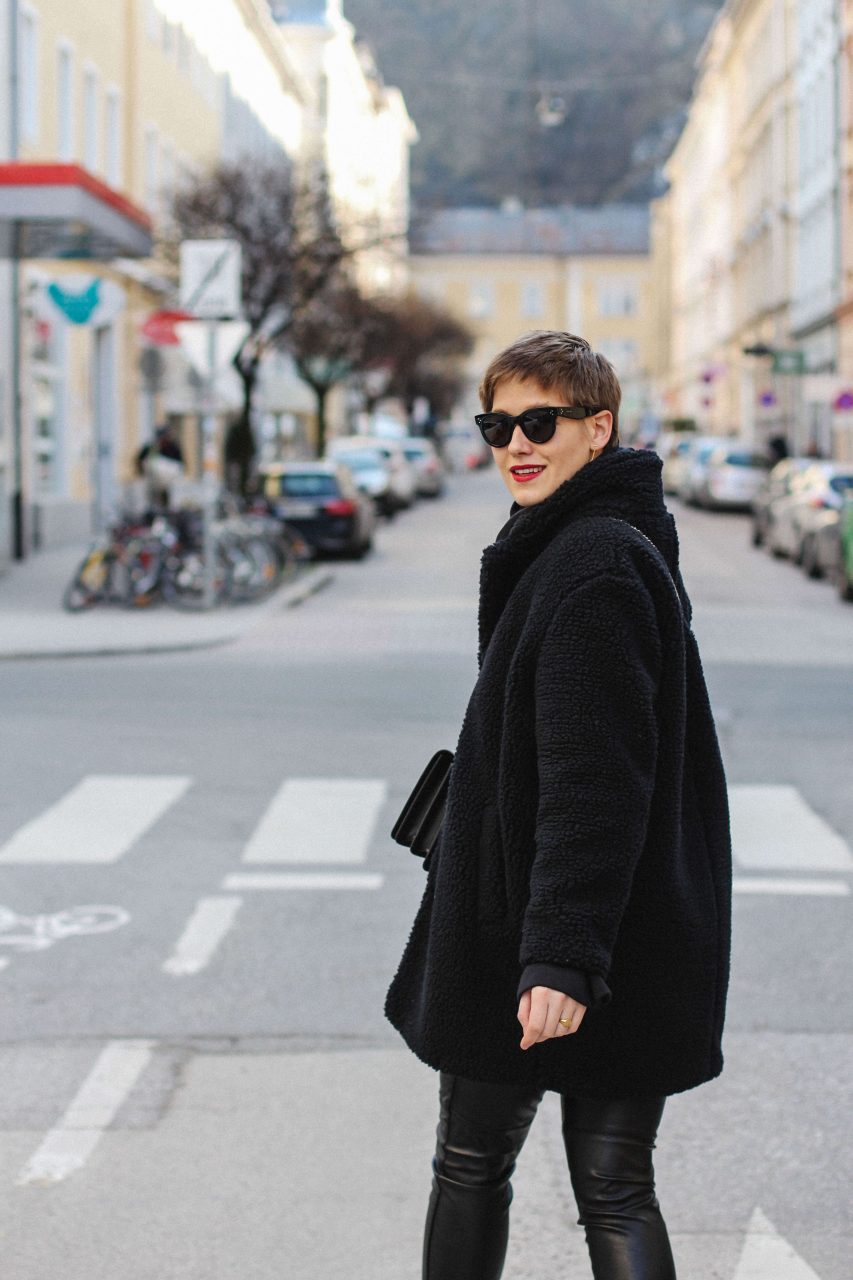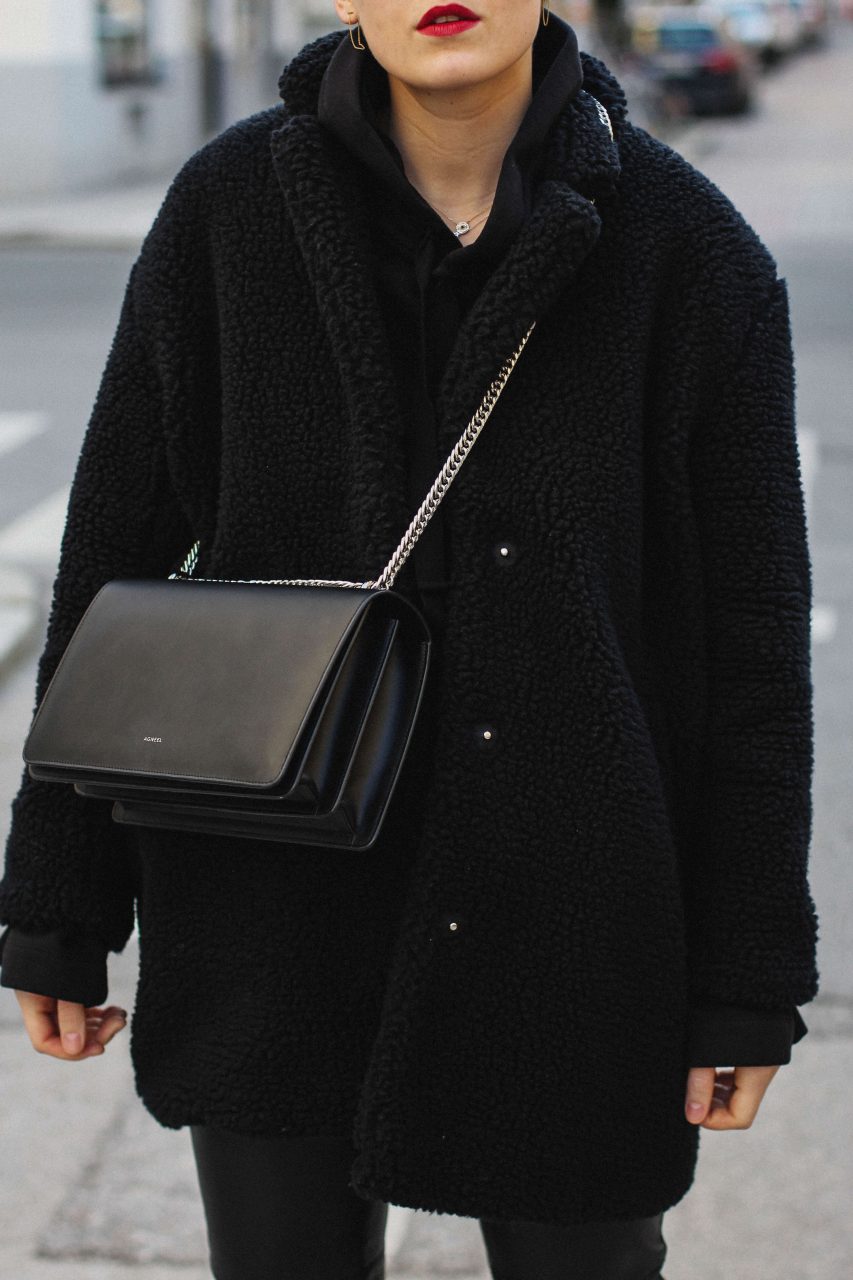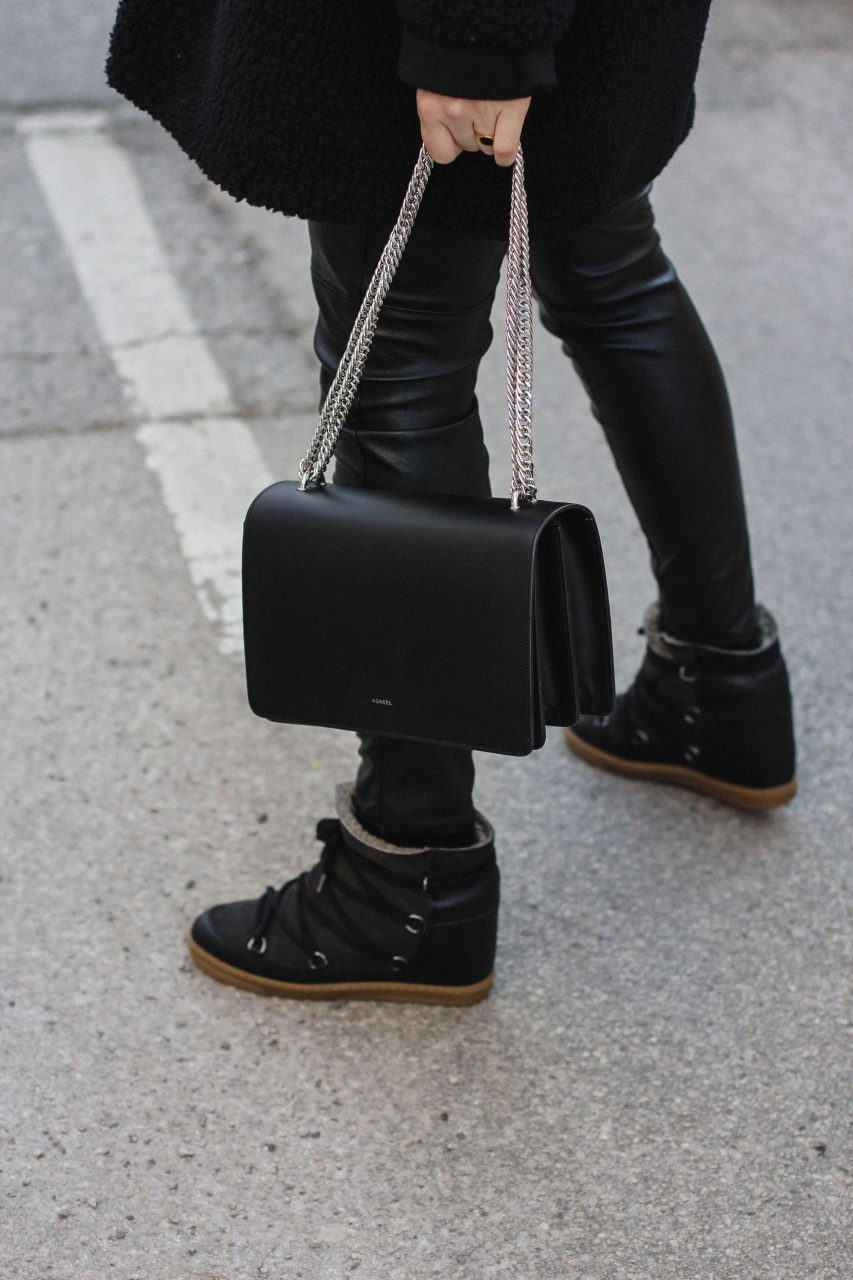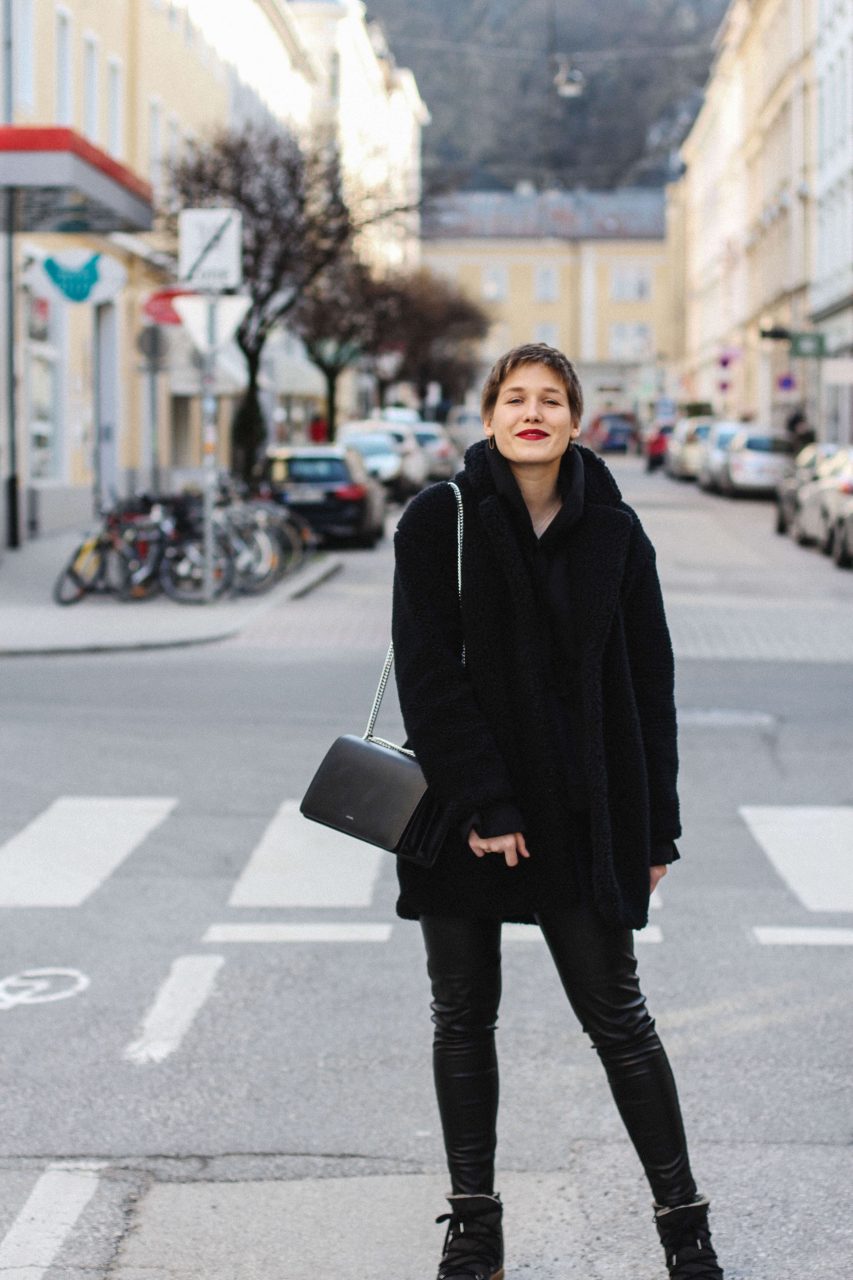 Teddy coat, sweater and faux leather pants: H&M | Boots: Isabel Marant Nowles | Bag: Agneel Sophie | Sunnies: Céline Mini Audrey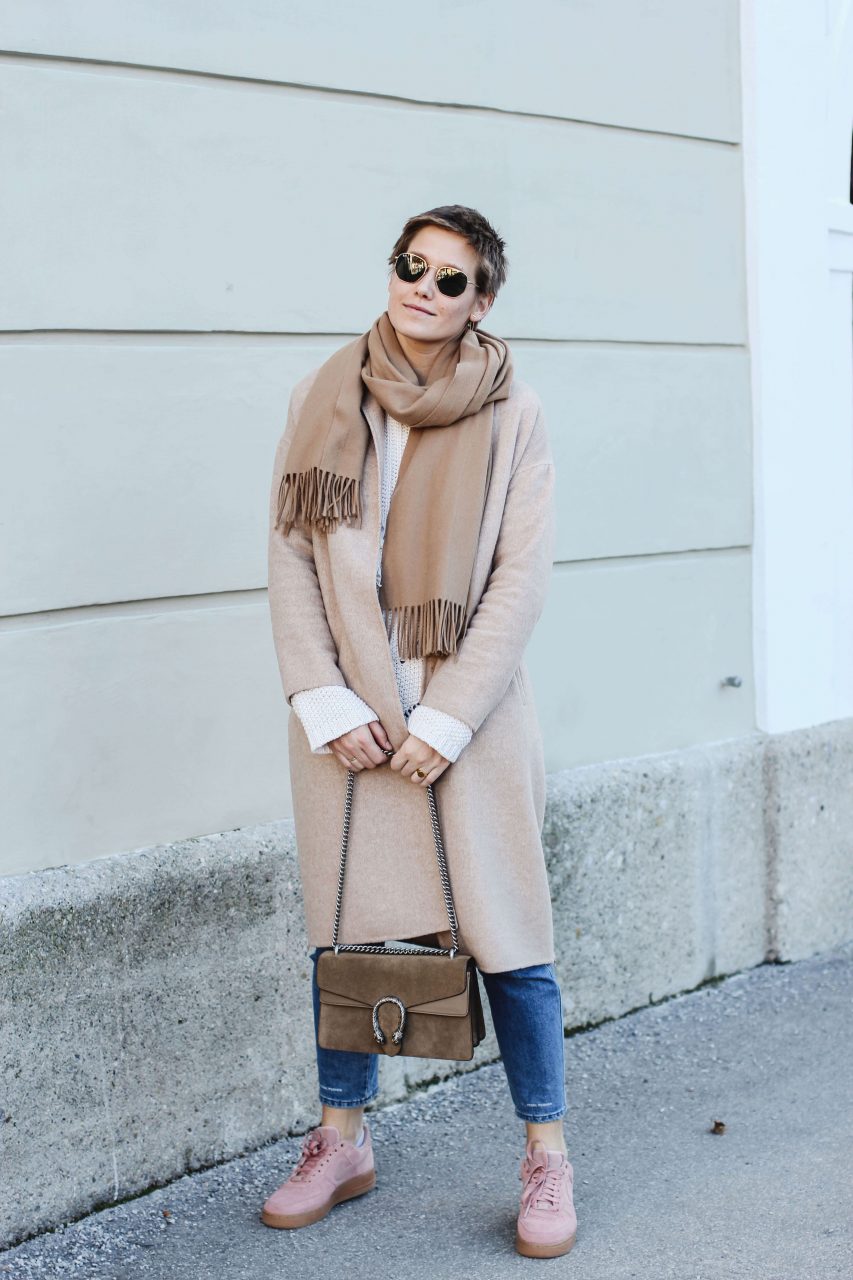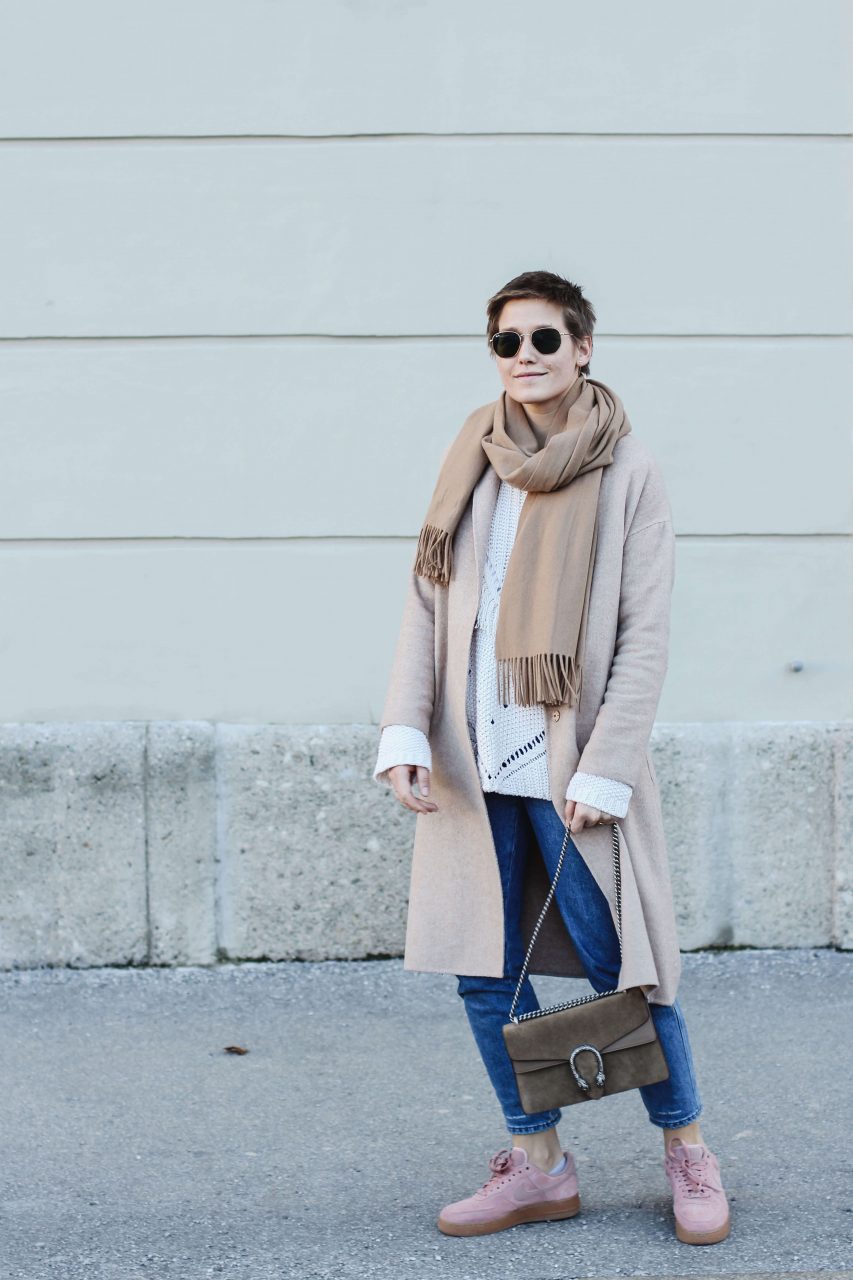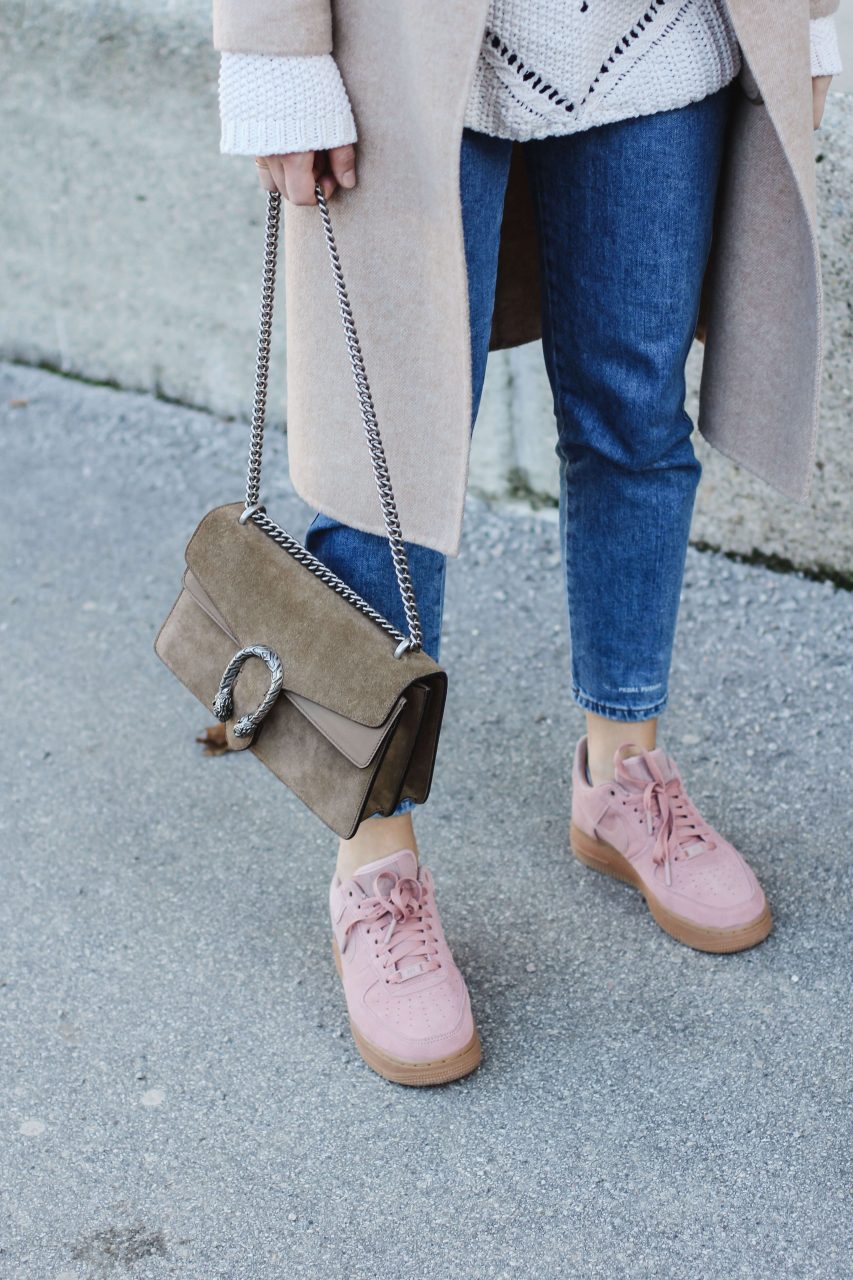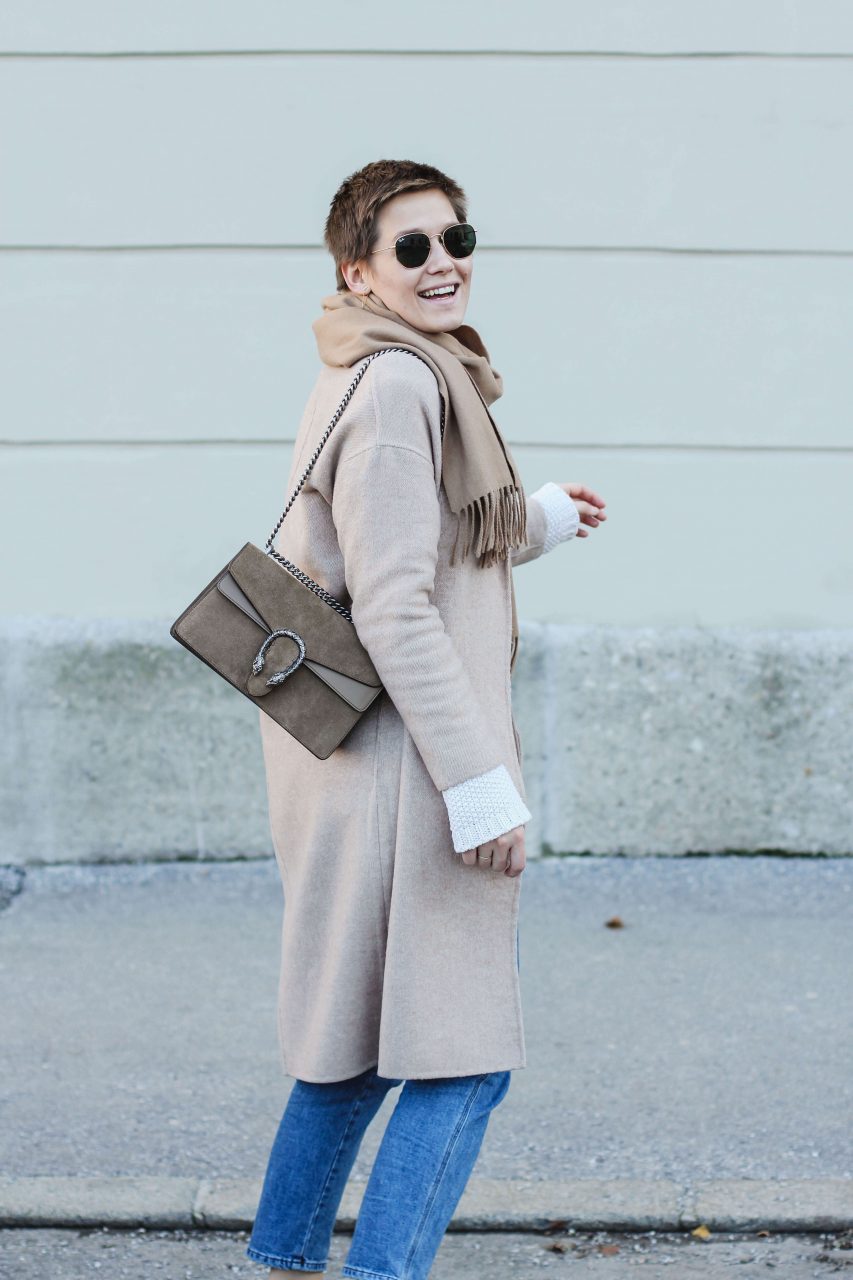 Sunnies: Ray Ban Hexagonal | Coat: Zara | Scarf: Acne Studios Canada | Sweater: H&M | Jeans: Closed Pedal Pusher | Sneakers: Nike Aiforce 1 | Bag: Gucci Dionysus

Beanie: Zara | Blouse: Zara | Teddy jacket: H&M | Jeans: Closed Pedal Pusher | Boots: Mou