Acne Studios – Velocite
Warm, warmer, Velocite.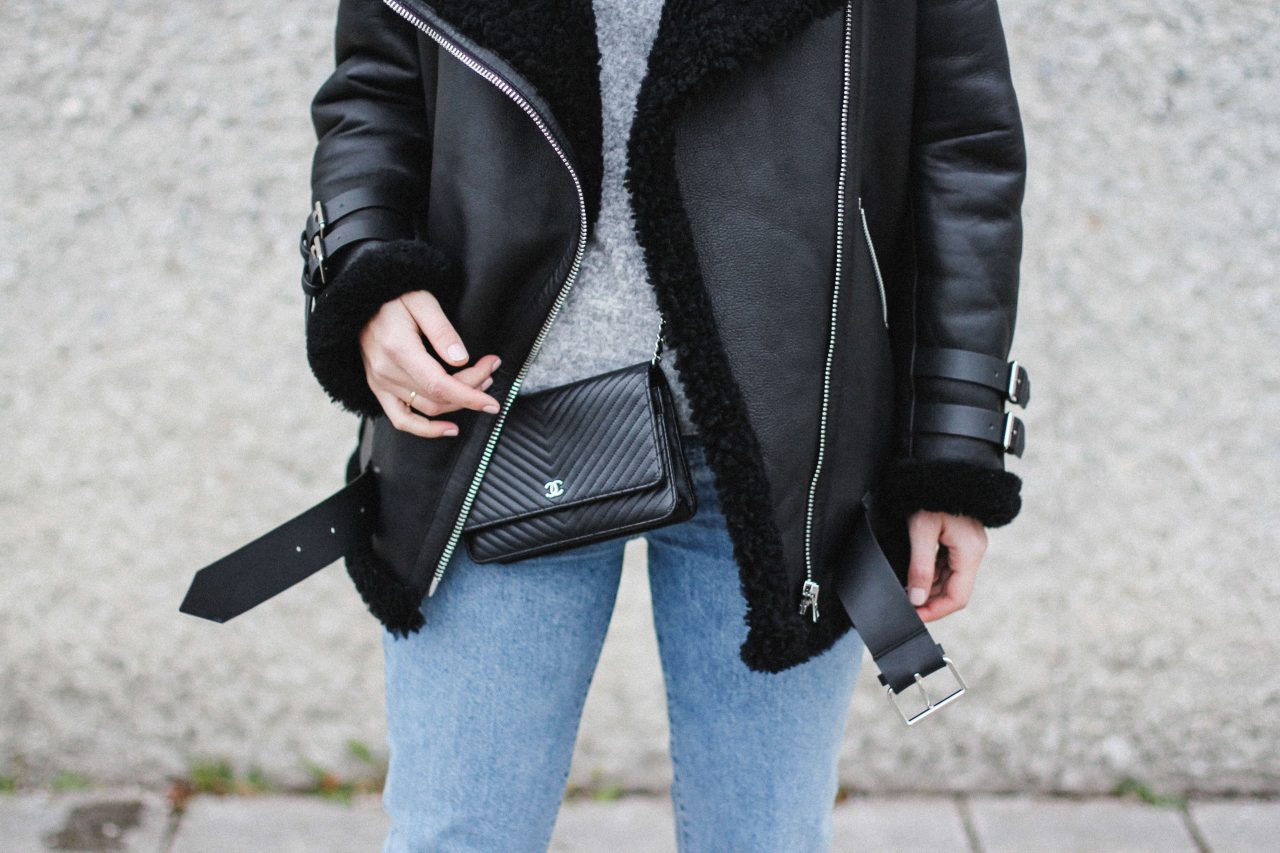 Euch ist vielleicht schon aufgefallen, dass ich, sobald ich einmal von einer Marke überzeugt bin, dieser ziemlich treu bleibe. Dazu gehört auch Acne Studios. Vor etwa vier Jahren habe ich mir die Pistol Boots gekauft, die ich in einem super Zustand auf Ebay gefunden habe. Sie gehören bis heute zu meinen meist getragenen Boots und sind immer noch super in Schuss. Über die Jahre kamen zwei Canada Schals und die sogenannte Pansy-Mütze dazu. Auch diese habe ich Second Hand erworben und ich bin von allen Stücken ausnahmslos begeistert, da sie schlicht und vor allem langlebig sind. Dann lohnt sich die Investition auch.
Ein Teil, von dem ich all die Jahre immer wieder geträumt habe, war die Velocite Jacke, doch leider lag sie weit außerhalb meines Budgets. Auch gebraucht habe ich sie immer wieder beobachtet, aber sie war entweder immer noch zu teuer oder nicht genau das Modell, das ich wollte oder wies schon Gebrauchsspuren auf, die mich gestört hätten. Doch dieses Jahr habe ich dann dank eines Black-Friday-Rabatts (wohlüberlegt) zugeschlagen und könnte seitdem nicht glücklicher mit meiner Wahl sein. Die Jacke ist einfach wärmer (und cooler) als alle anderen Jacken, in die ich jemals geschlüpft bin. Da können sogar meine Teddy Coats einpacken. Von daher kann ich mich wirklich nicht beschweren und heiße den Winter damit offiziell willkommen. I'm ready for ya!

ENG:
You may have noticed that once I'm convinced of a brand, I'm pretty much stuck to it. This includes Acne Studios. About four years ago, I bought the Pistol Boots, which I found in great condition on Ebay. They are still among my most worn boots and are in great shape. Over the years, two Canada scarves and the so-called Pansy hat joined my Acne Studios team – second hand as well. I am invariably enthusiastic about all pieces, as they are simple and above all durable. Then the investment is worthwhile too.
One piece that I've been dreaming about all these years is the Velocite jacket, but unfortunately it was way out of my budget. I used to watch it over and over again on Second-Hand-platforms but it was either still too expensive or not exactly the model I wanted or had some signs of use that would have bothered me. But then, thanks to a Black Friday discount, I scarfed up on it (thoughtfully) and couldn't be happier with my choice since then. The jacket is warmer (and cooler) than any other jacket I've ever slipped into. Even my teddy coats can't compete. That's why I really can not complain and officially welcome winter. I'm ready for ya!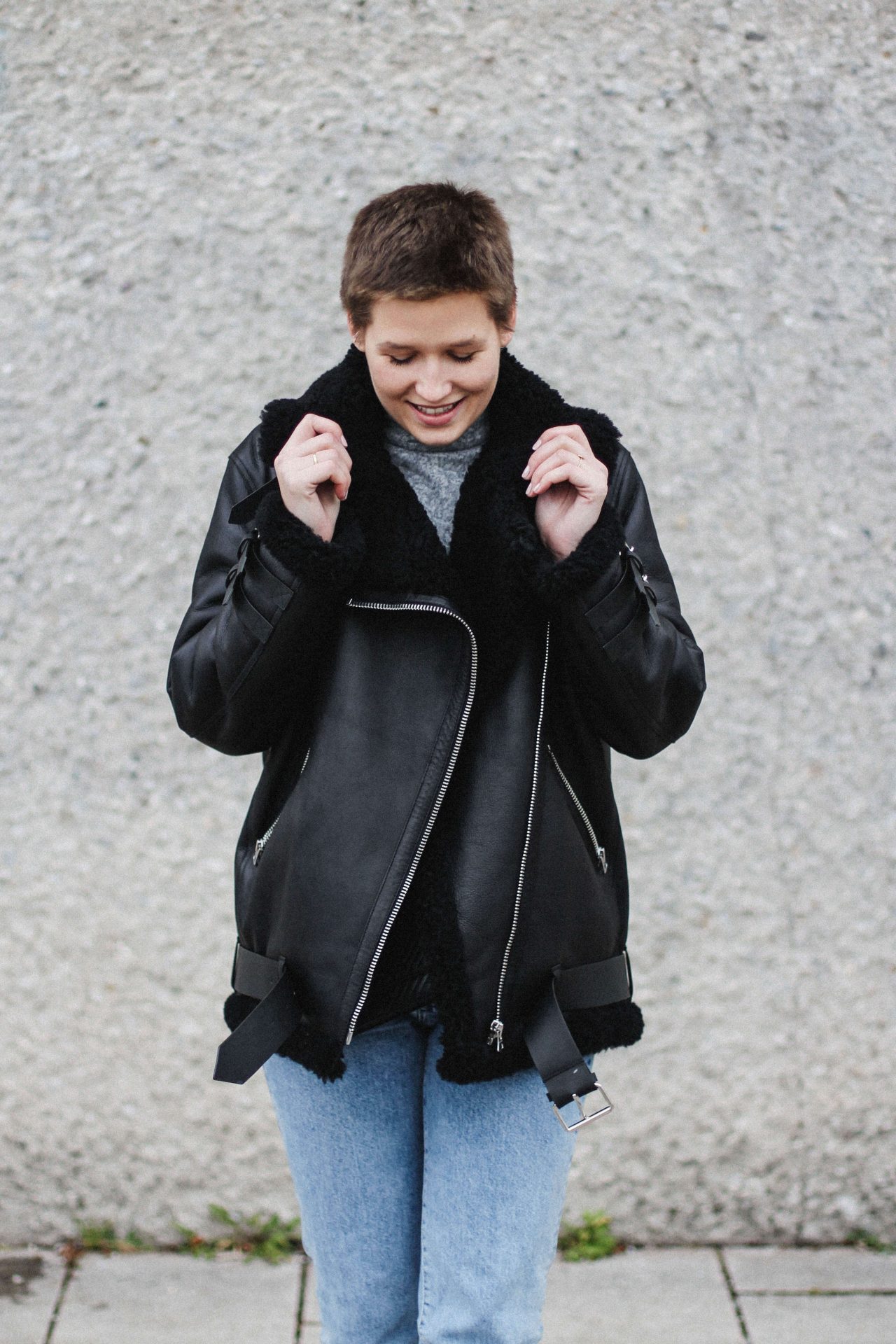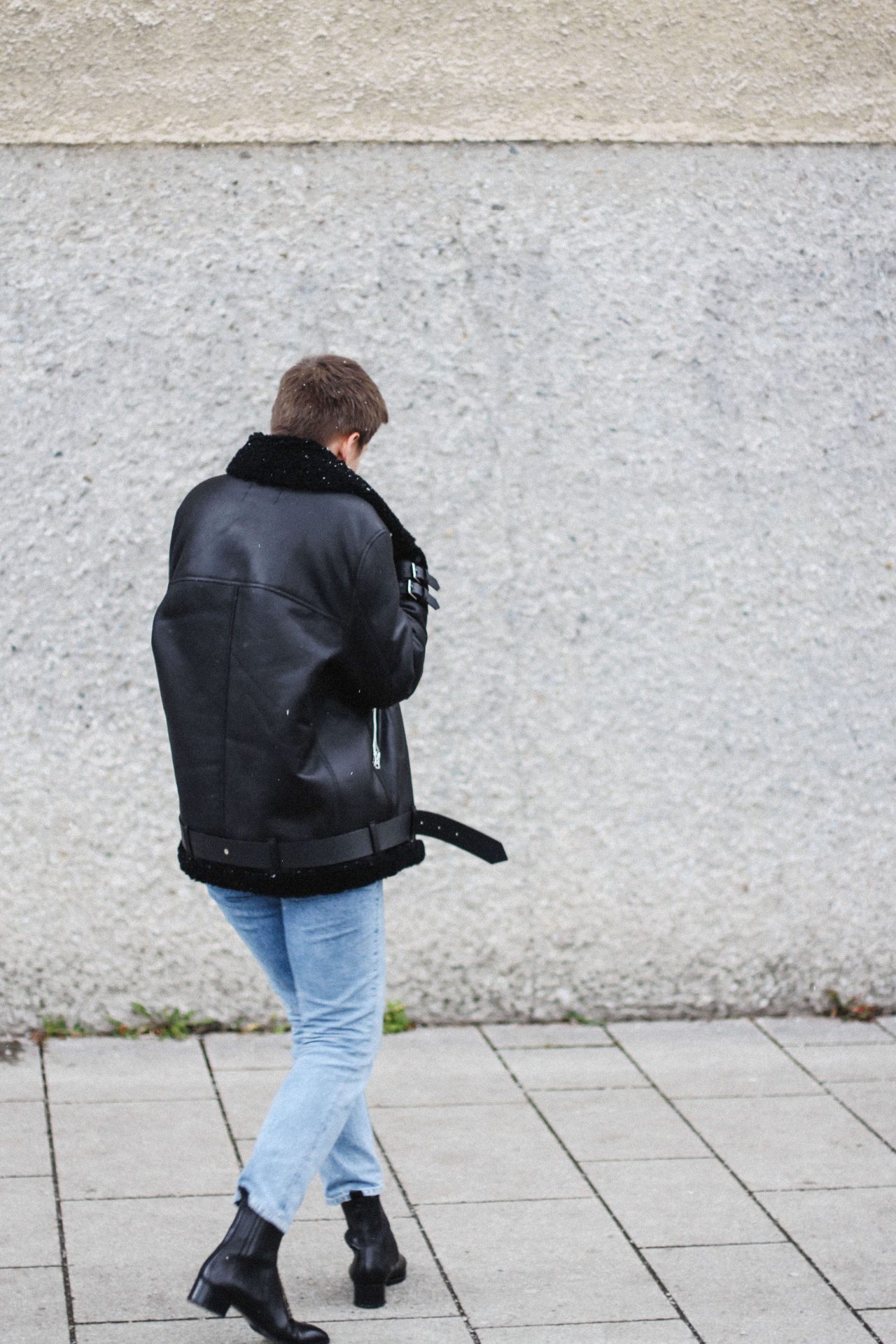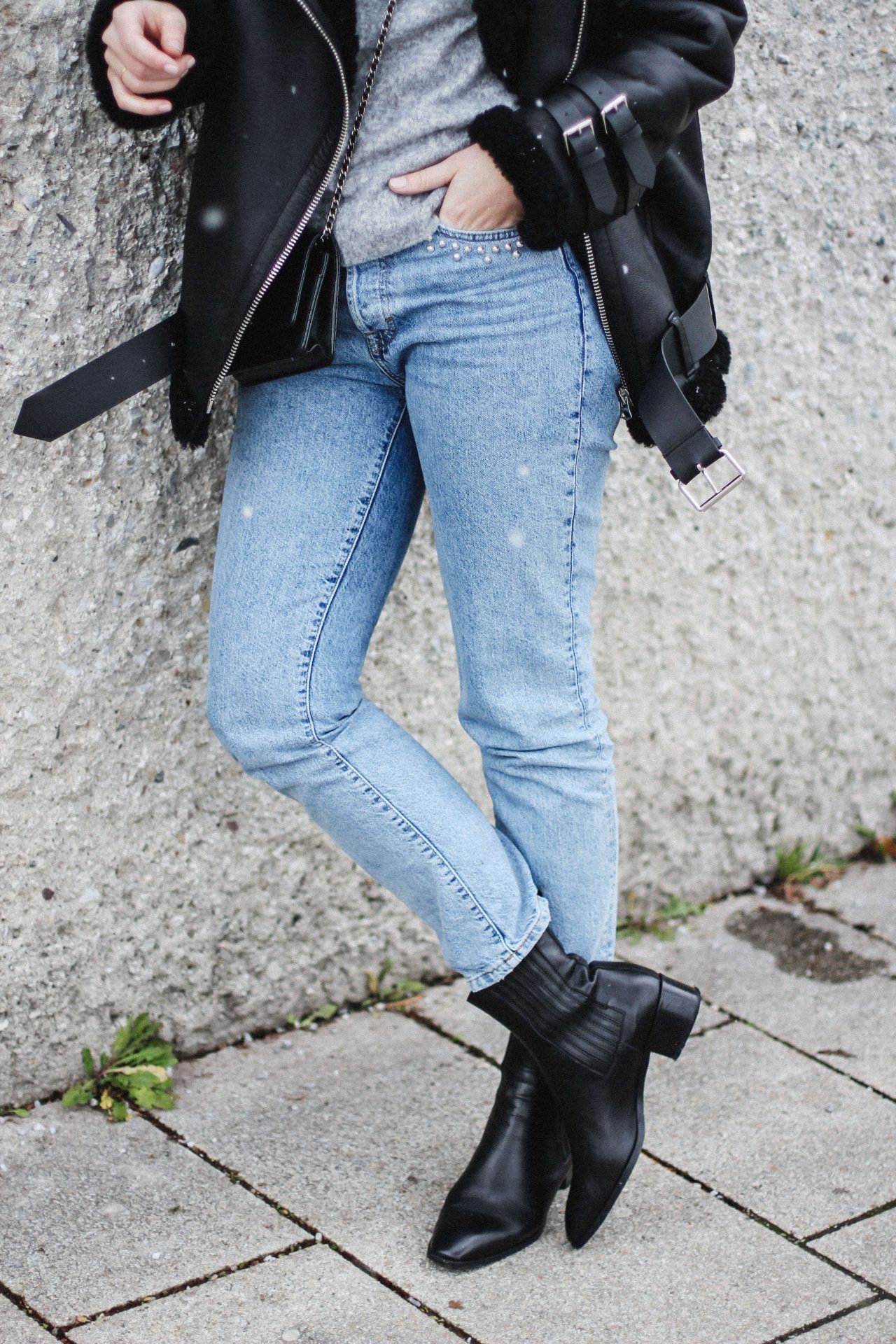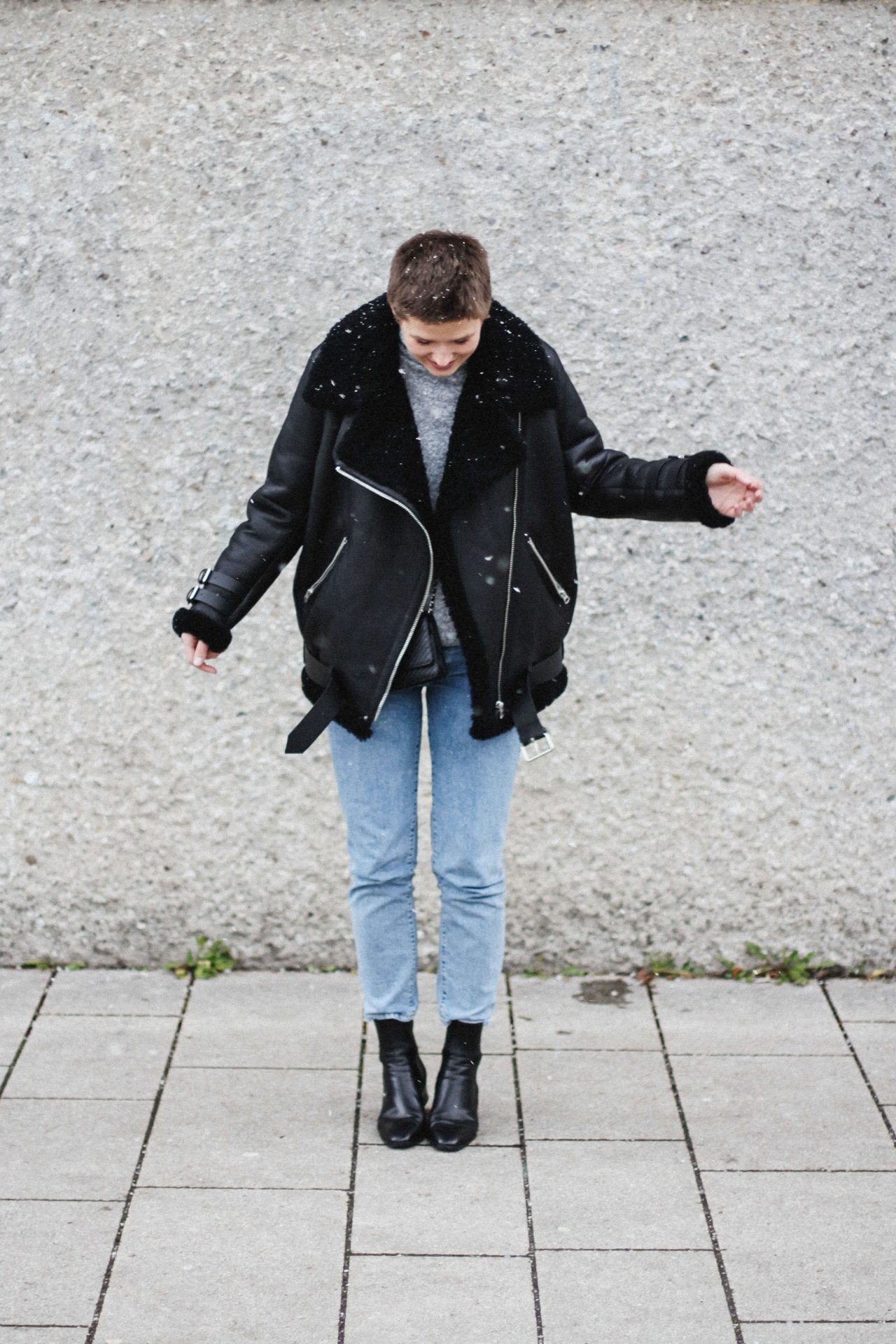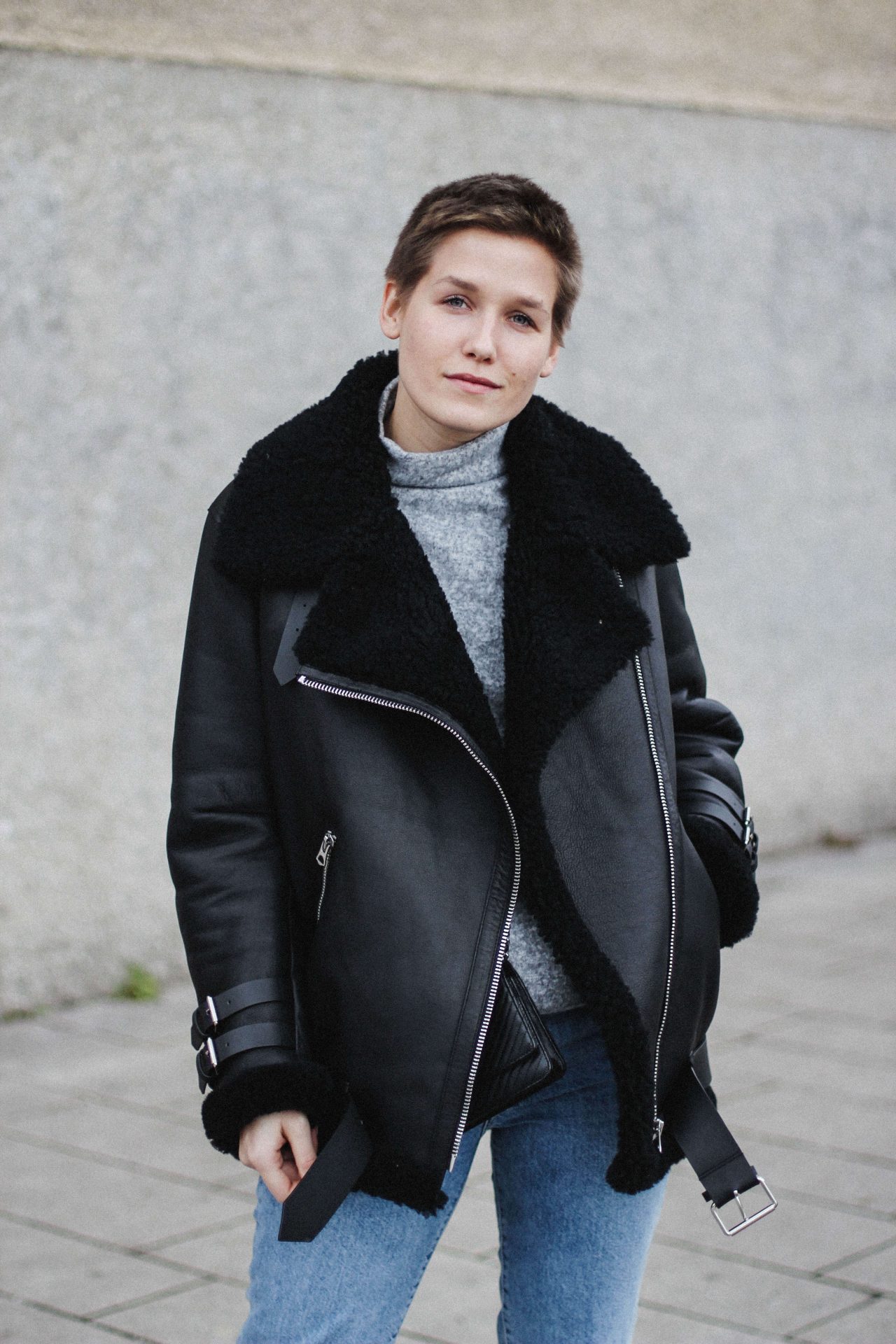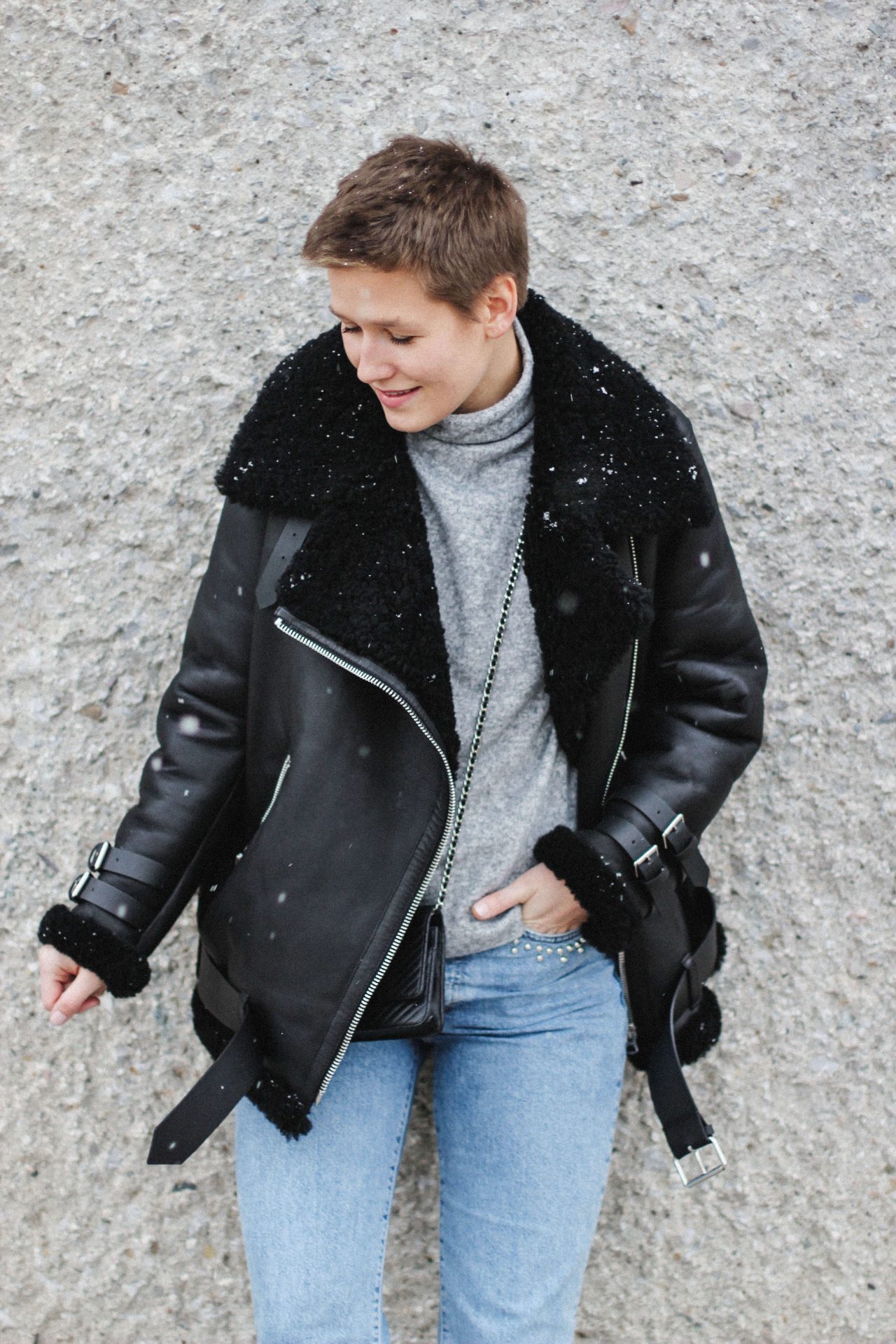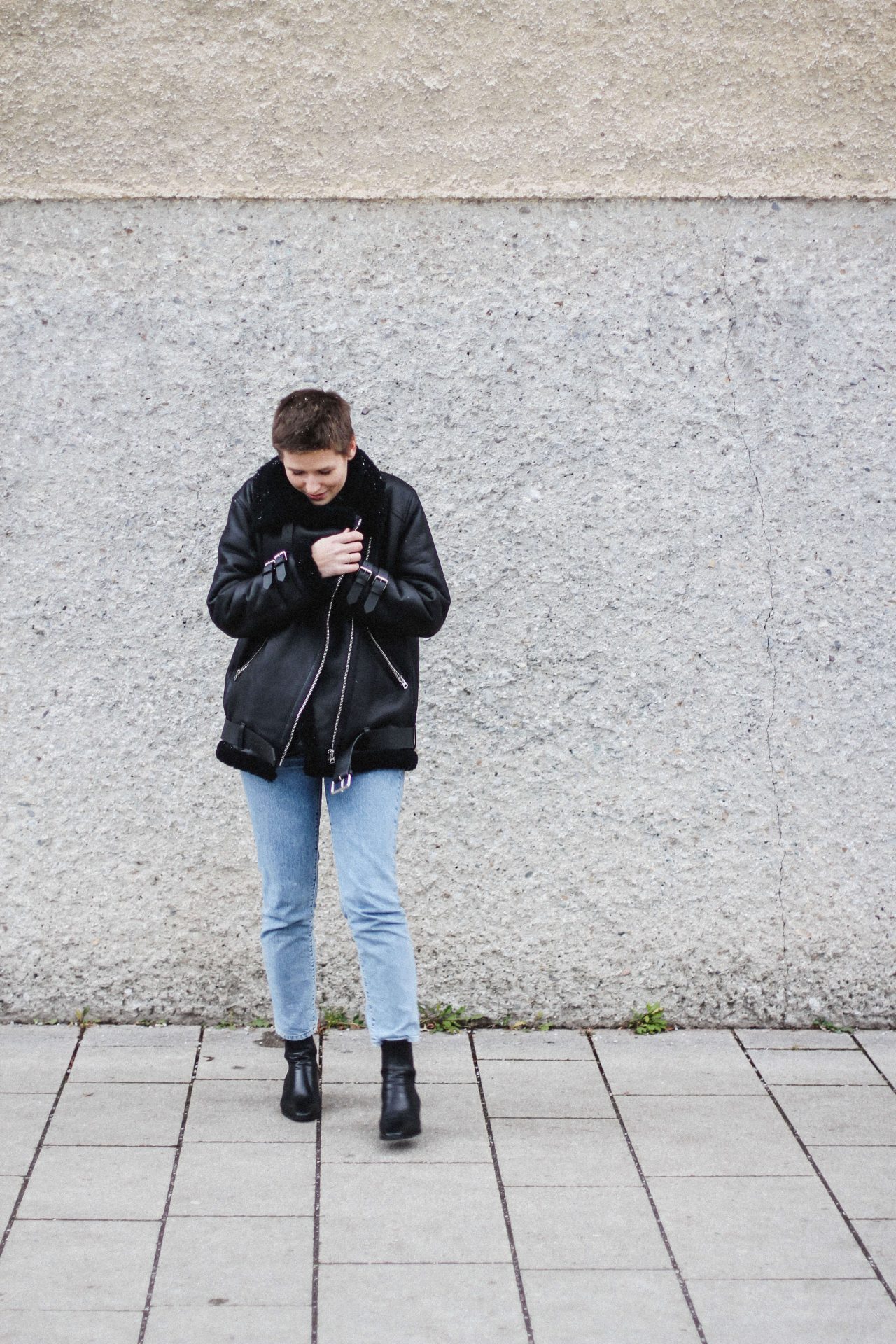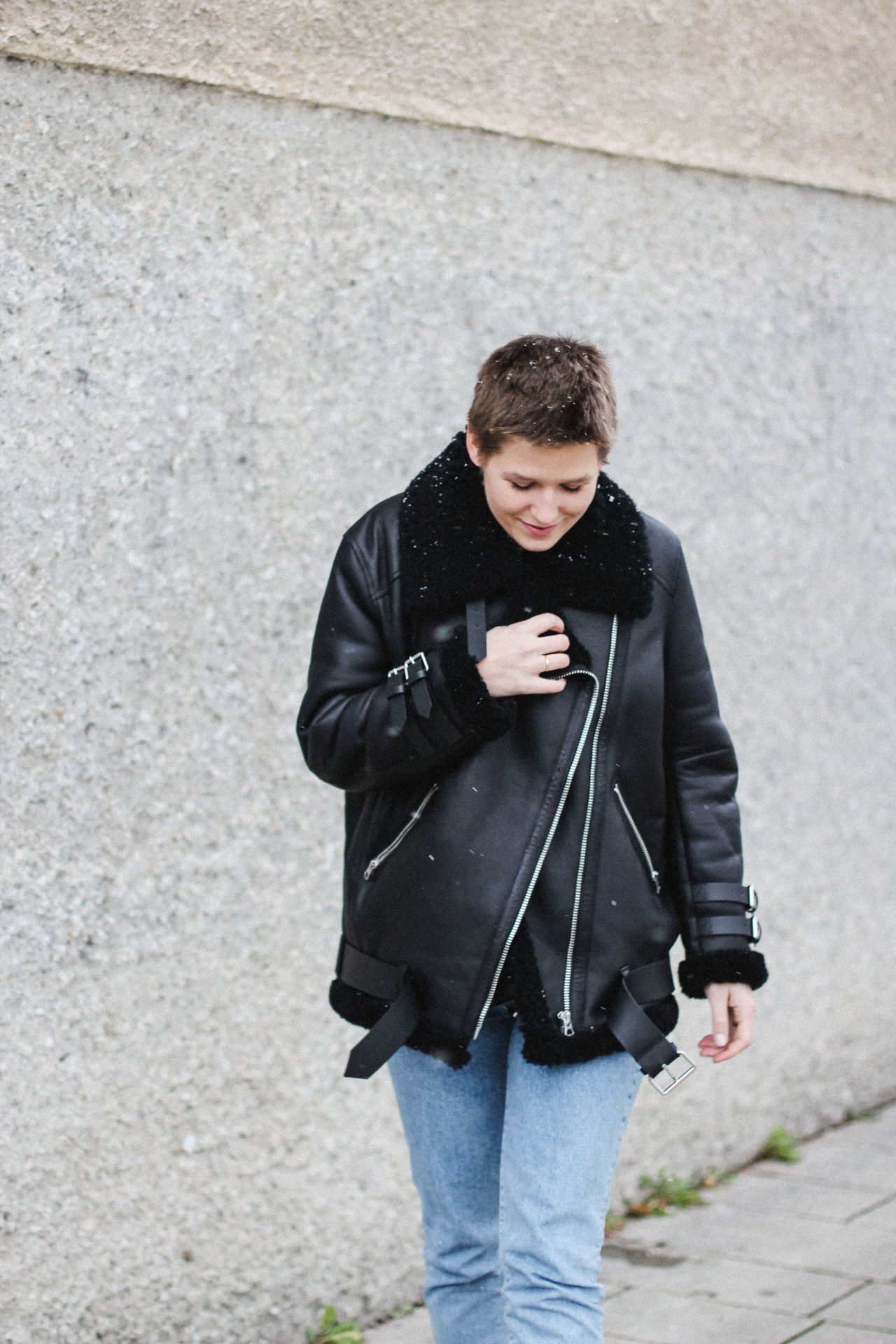 Jacket: Acne Studios Velocite | Sweater: Orsay | Jeans: H&M | Boots: Aeyde | Bag: Chanel WOC | Ring: Jane Koenig