A pop of red
Leather x knit.
Also ich muss schon sagen: So sehr ich die Kombination aus (Kunst-)leder und Strick auch mag, ich hätte langsam genug davon. Denn obwohl es sich bei diesem Look um eines meiner absoluten Lieblingsoutfits handelt, kann ich es kaum erwarten, bis der Frühling endlich voll und ganz angekommen ist und ich meine Strickpullover ein paar Monate nicht mehr sehen muss. Ich weiß, ich habe das vor ein, zwei Monaten schon mal gesagt, aber es warten einfach zu viele schöne Dinge in meinem Schrank darauf, wieder ausgeführt zu werden. Aber wie ich gehört habe, soll es ab Mittwoch wieder schön werden und ich habe vorsichtshalber schon mal meine Muschelsaum-Ballerinas hervorgekramt. Ich wär dann also mal wieder bereit.
Vorerst zeige ich euch aber Bilder von meinem (letzten) warm eingepackten Shooting, bei dem ich mal wieder eine meiner liebsten Kombis trage: schwarz und grau. Und damit es nicht zu langweilig wird, sorgen meine knallroten Lippen für einen kleinen Farbklecks. In Zukunft wird's dann wieder bunter, versprochen!

ENG:
I really must say: As much as I like the combination of (faux) leather and big knits, it's definitely enough for now. Eventhough it's one of my favorite looks, I just can't wait any longer for spring to arrive. I know, I already told you so some weeks ago, but there are just too many pretty pieces waiting to be worn. But apparently it will get sunnier on Wednesday and so I dug out my scalloped ballerinas, which are now standing in first line. I'm ready, as usual.
For now here are some pictures of my (last) cosy shooting, where I am wearing one of my favorite combos: black and grey. I also put some red lipstick on, so things don't get too boring. I'll be wearing more colourful clothes soon, I promise!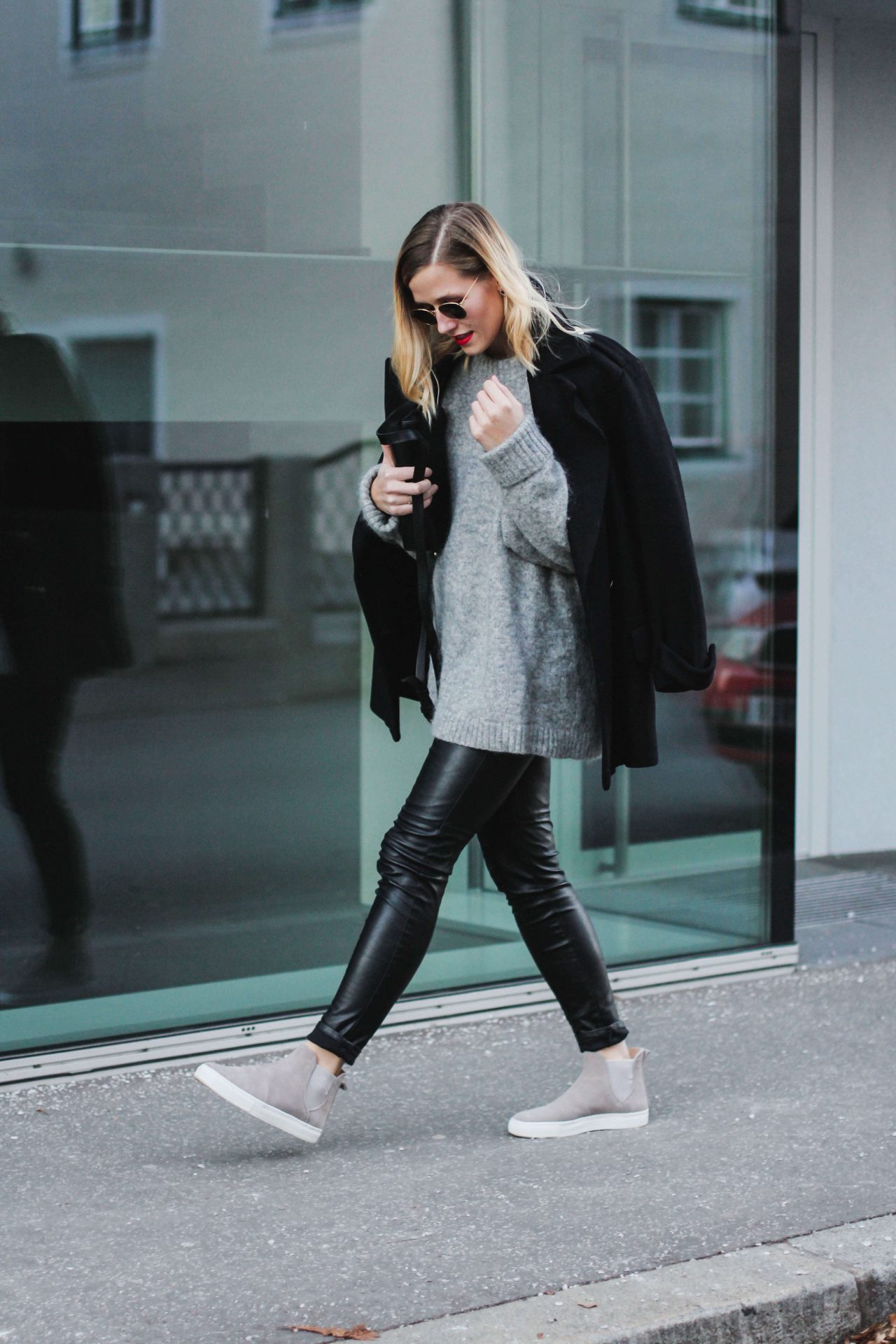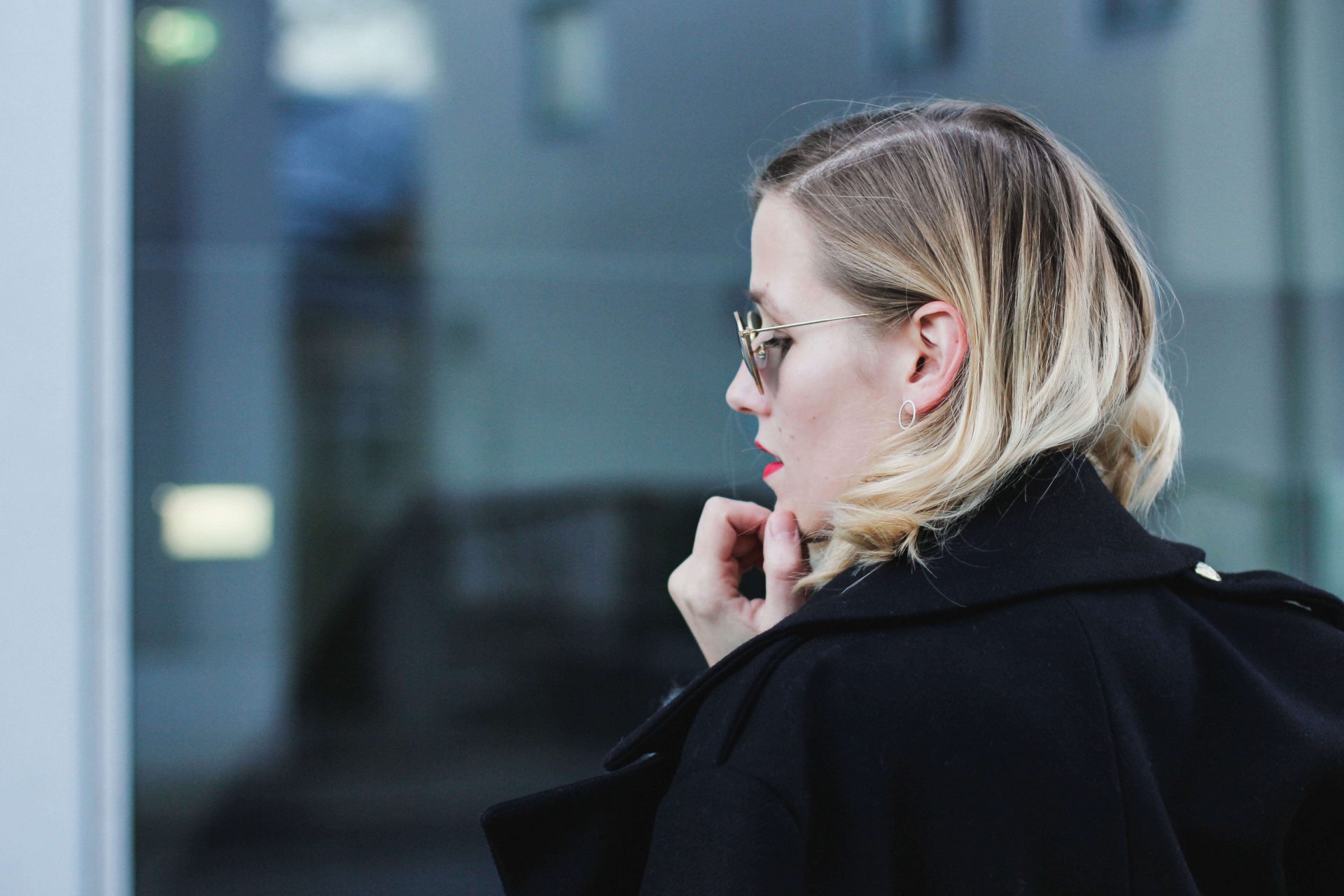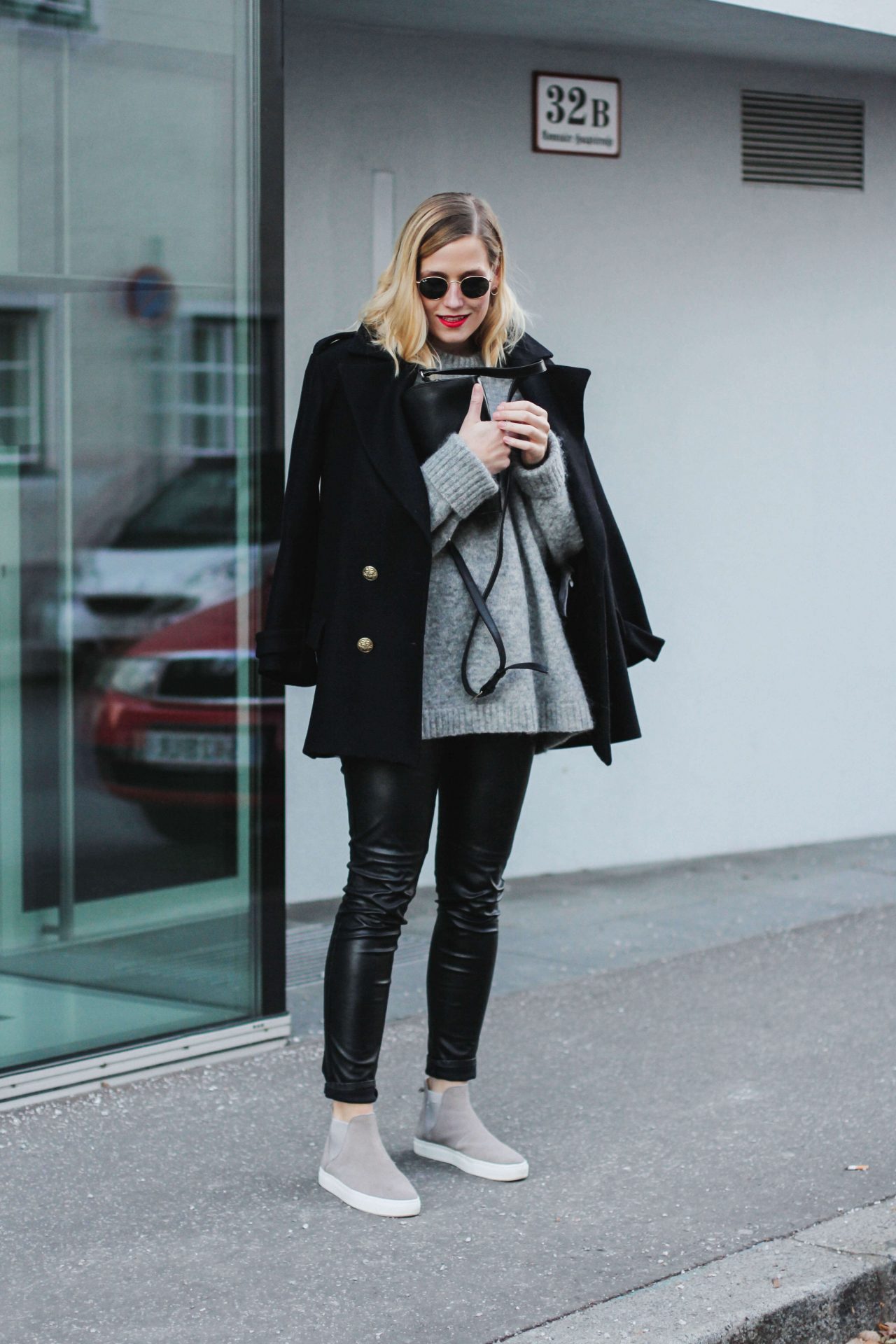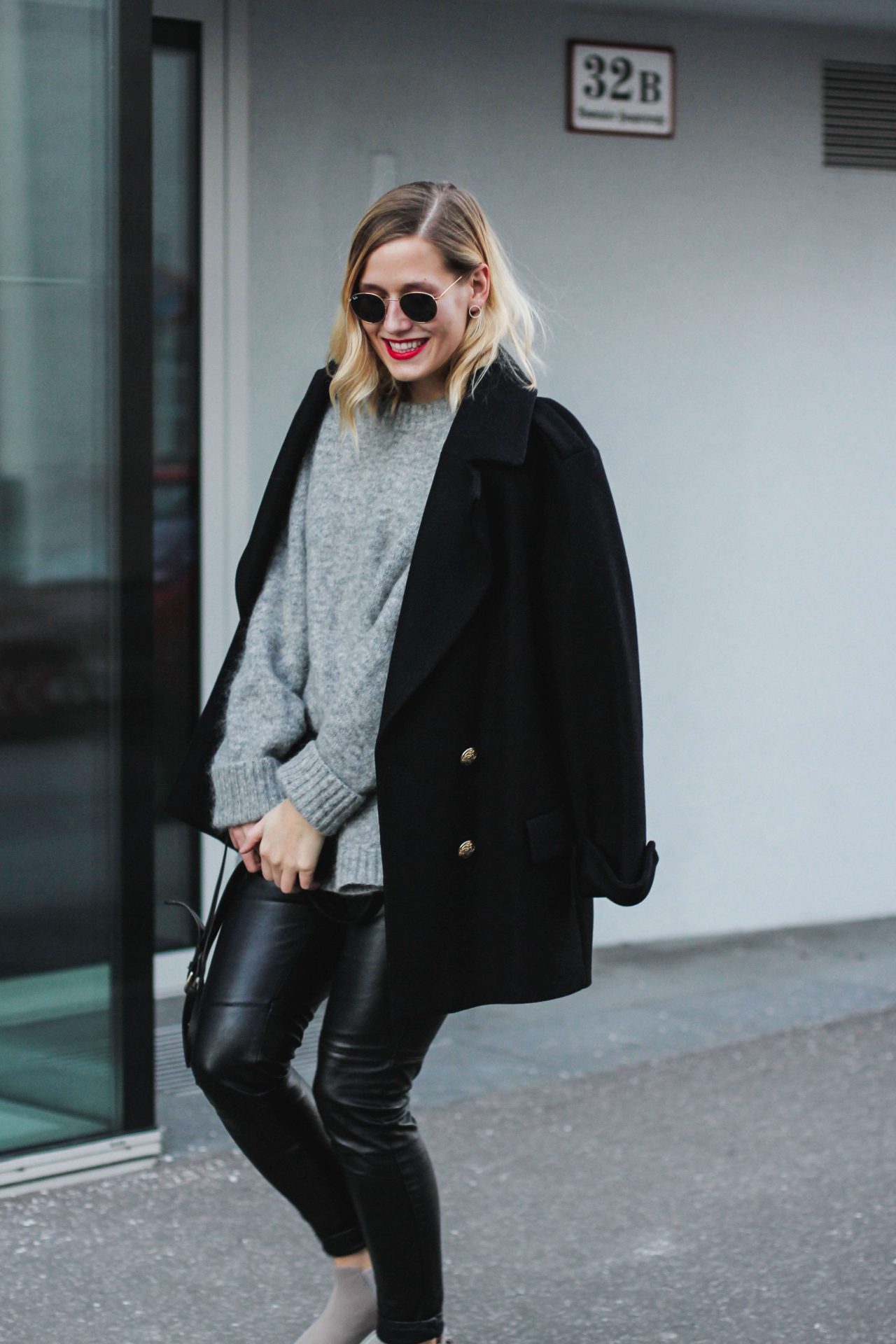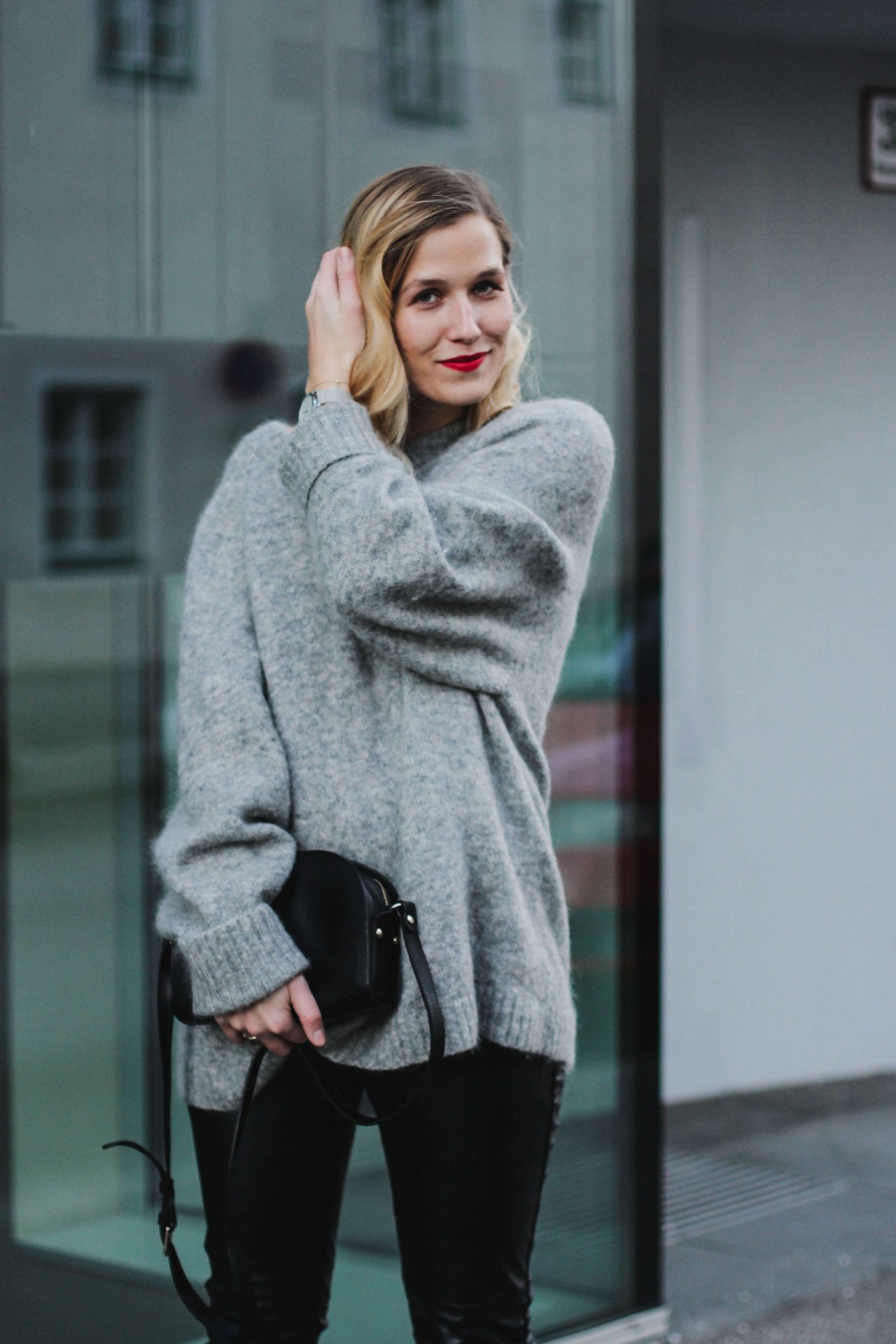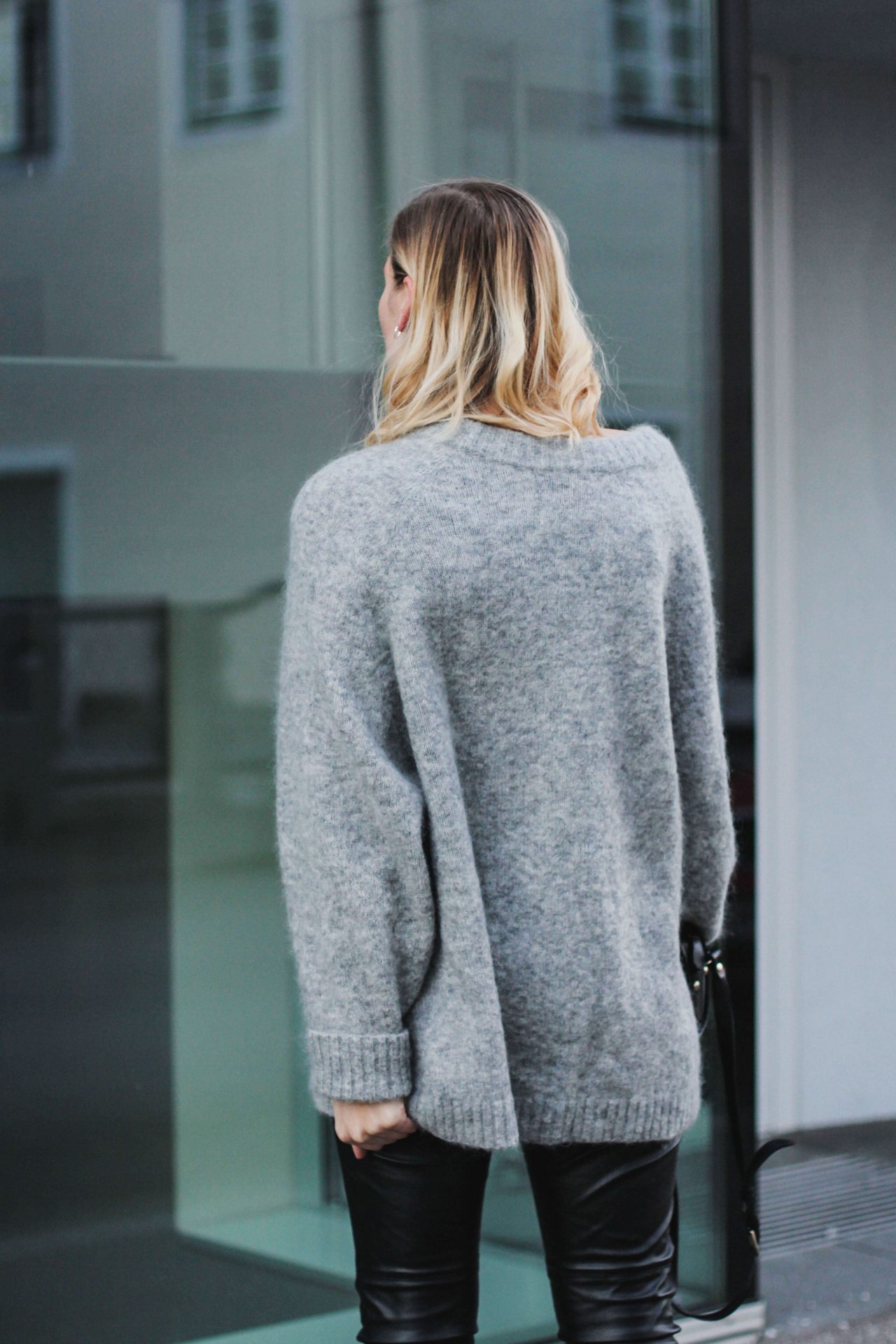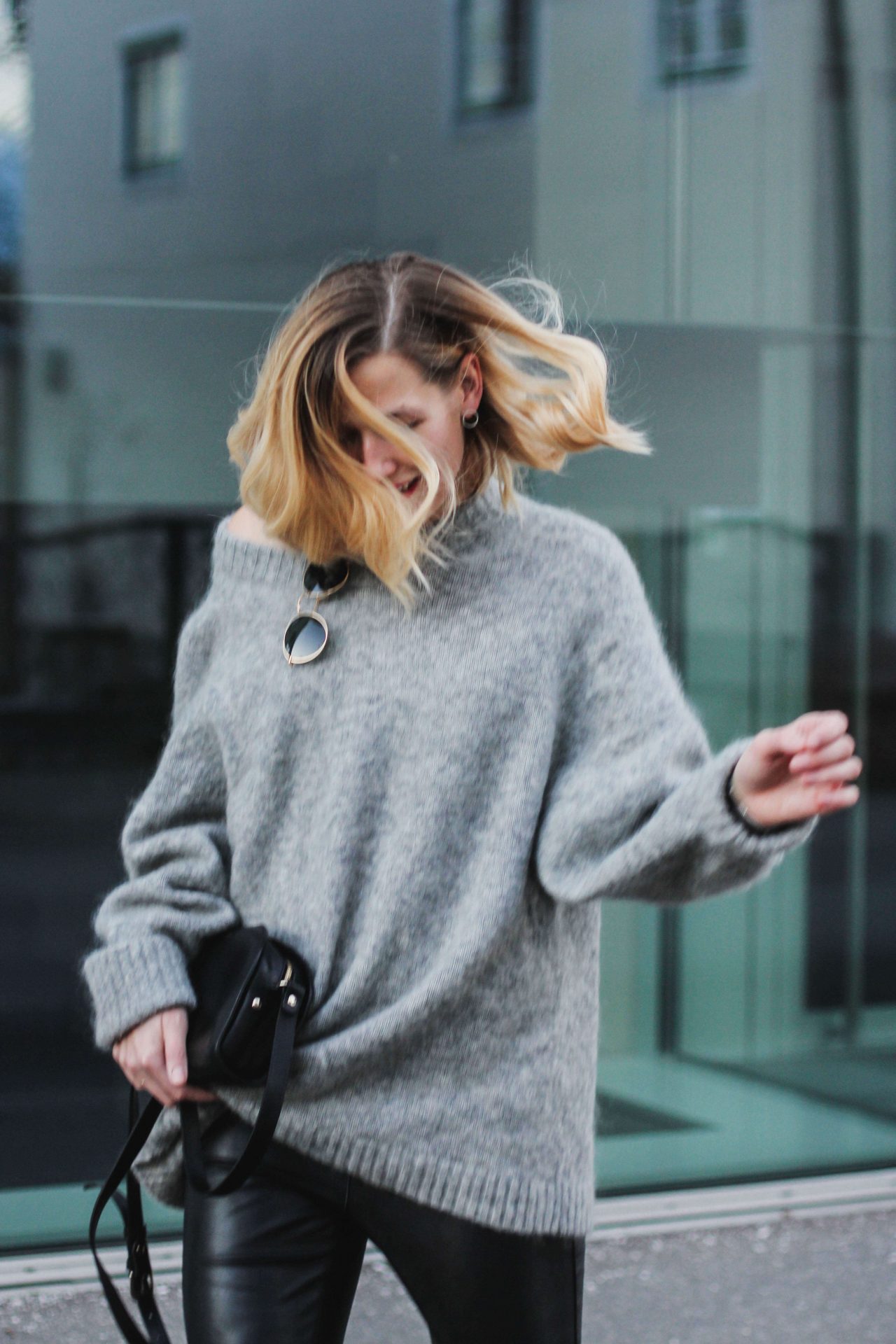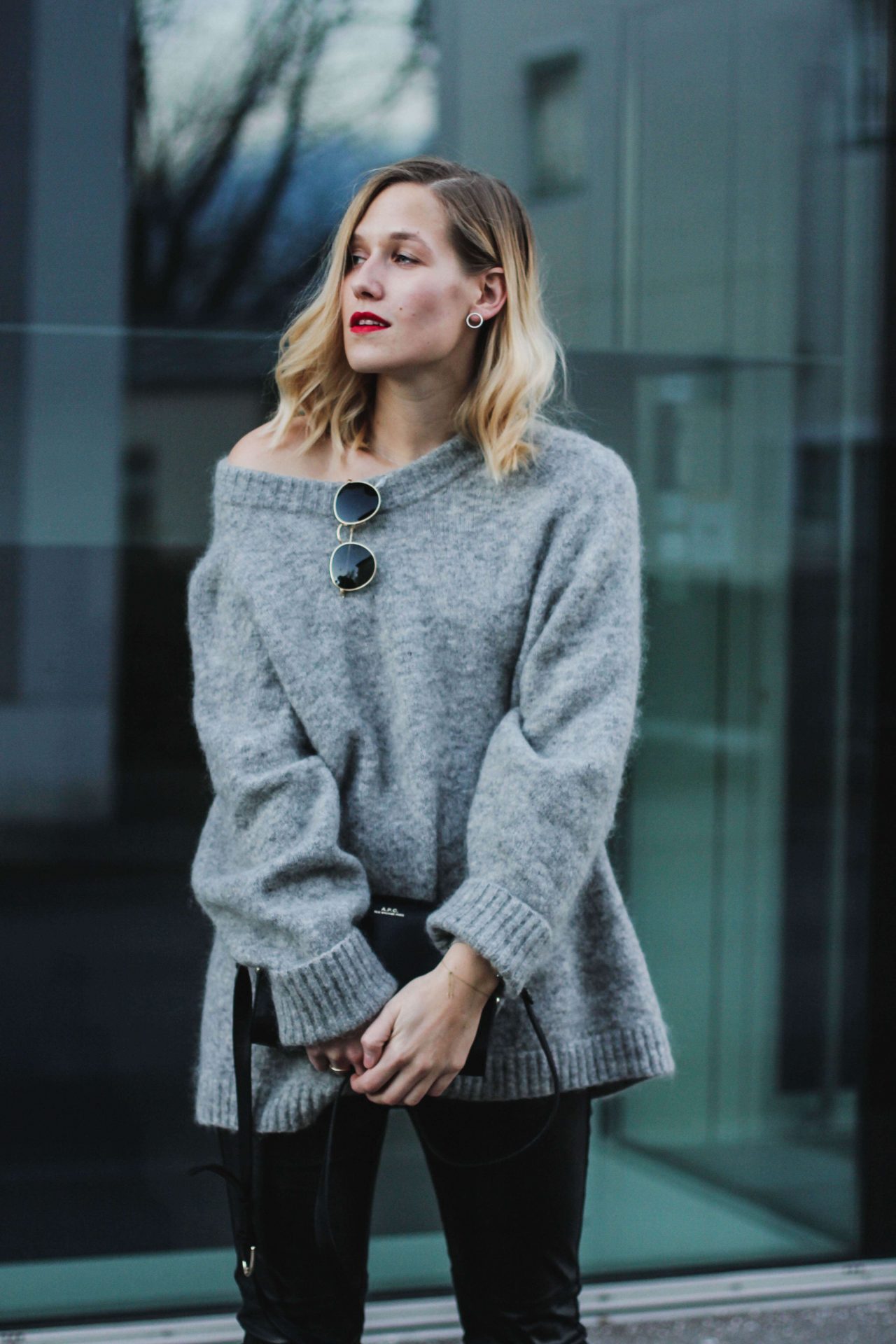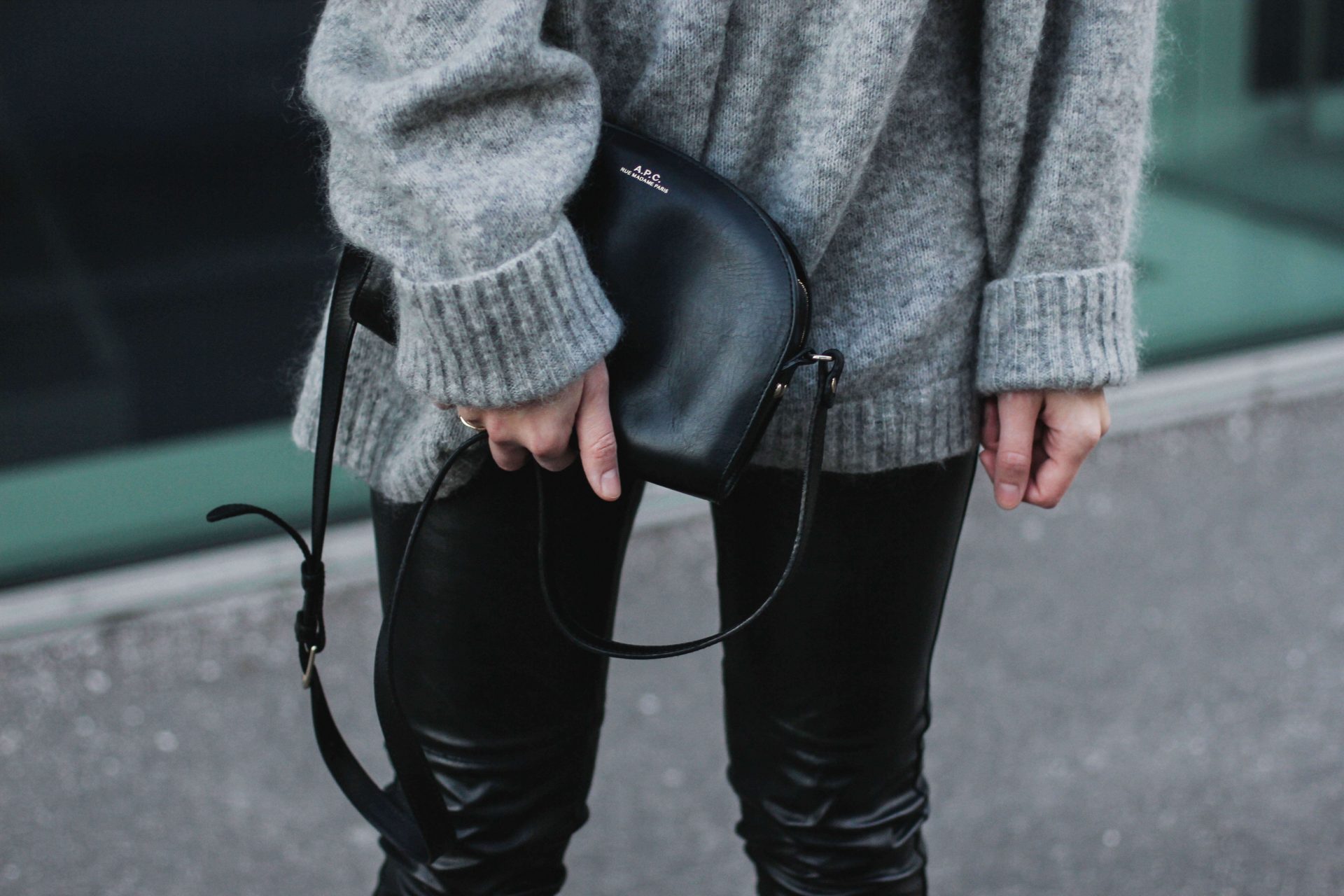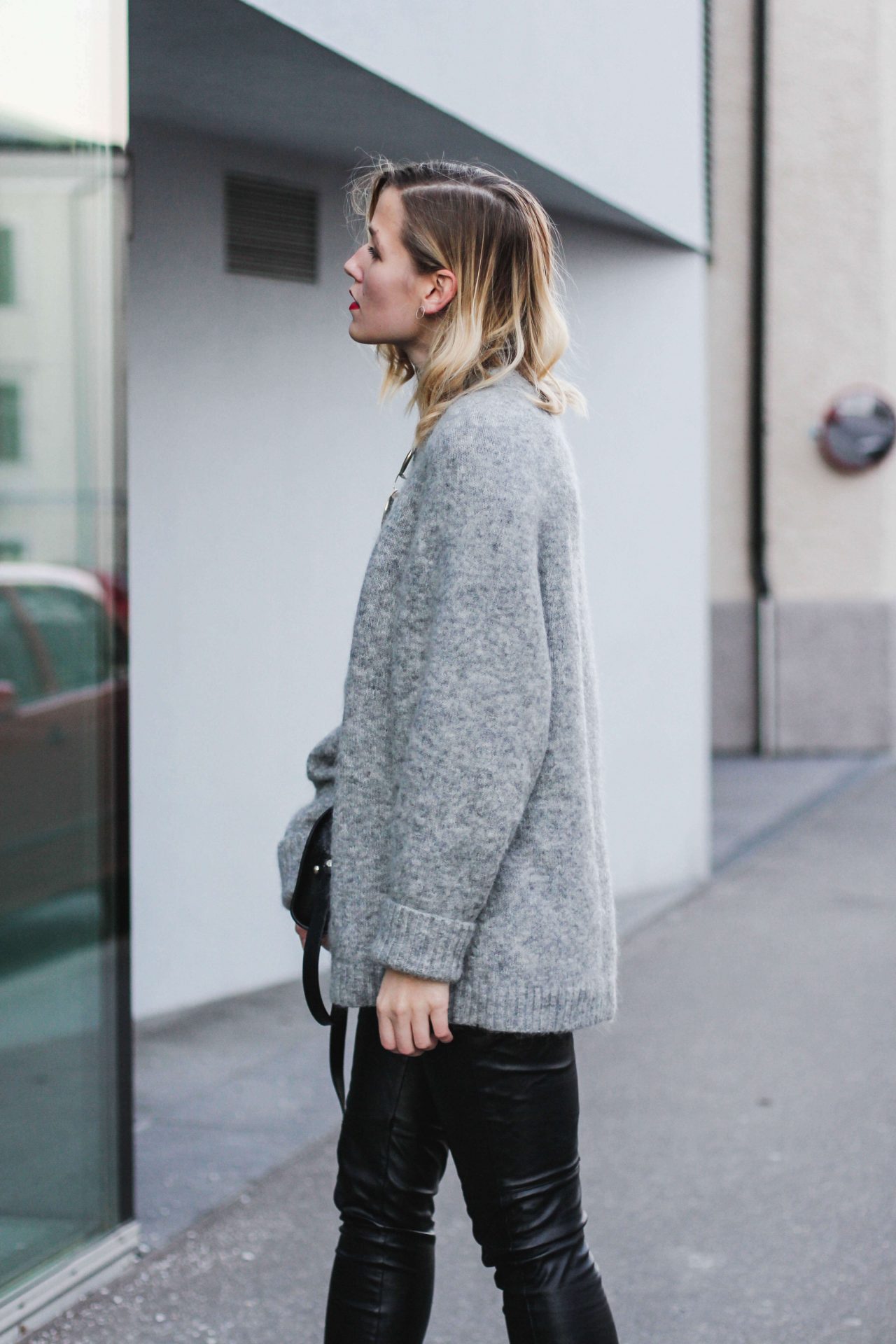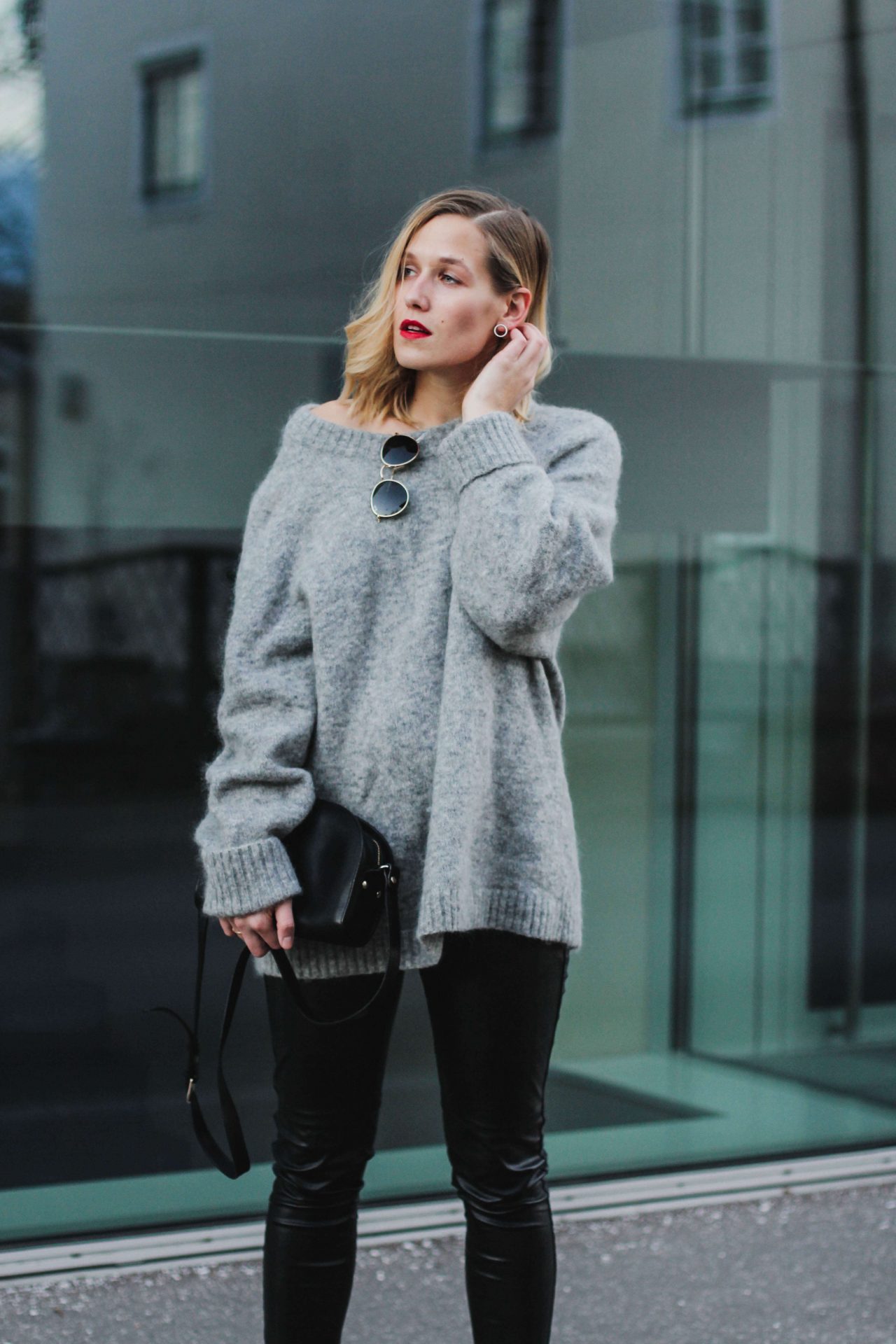 Sweater and pants: H&M | Coat and sneakers: Zara | Sunnies: Ray Ban Round Metal | Bag: A.P.C. Half Moon Bag