Vintage designer shopping
My personal tips and tricks.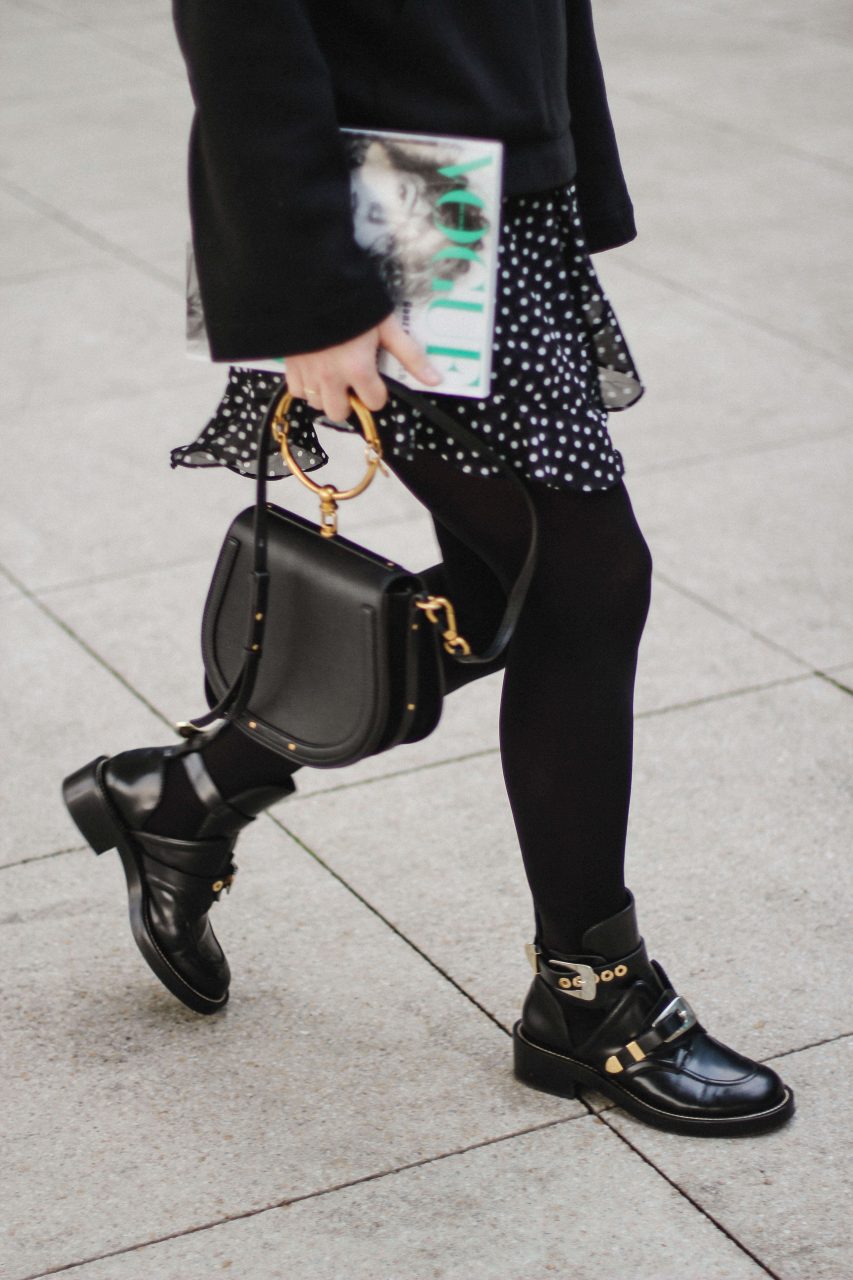 Meinen heutigen Outfitpost widme ich ganz dem Thema Vintage Designer Shopping, denn ich stelle euch darin meine neueste Errungenschaft vor. Die Ceinture Boots von Balenciaga. Sie gefallen mir schon seit vielen Jahren, den Originalpreis zu zahlen, wäre für mich aber nicht infrage gekommen. Und obwohl ich auf diversen Second-Hand-Plattformen meist recht schnell fündig werde, hat es bei diesen Boots doch viele Monate gedauert. Natürlich ist es bei Schuhen aufgrund der Größe immer noch mal ein bisschen schwieriger und auch der Zustand spielt eine ausschlaggebende Rolle, aber dieses Modell findet sich schon besonders selten. Von daher auch gleich mein erster Tipp.
Die Suche eines ganz bestimmten Second Hand Stücks kann seine Zeit dauern. Stellt euch darauf ein, schlagt aber auch zu, sobald ihr es entdeckt. Wer weiß, ob es so schnell wieder kommt.
Geht keine Kompromisse ein
Die falsche Farbe, Größe oder Gebrauchsspuren, die euch eigentlich stören? Dann lasst euch nicht darauf ein, denn was euch von Anfang an stört, wird es auch danach noch.
Vergleicht, vergleicht, vergleicht
Wenn ihr gerade am Anfang eurer Suche seid, macht euch ein realistisches Bild des Gebrauchtpreises. Das hält euch zum einen davon ab, zu viel zu zahlen, zum anderen wisst ihr genau, wie viel ihr auf der Seite haben solltet.
Nehmt Kontakt mit dem Verkäufer auf
Wenn ihr euer Traumteil gefunden habt und es die Möglichkeit gibt, mit dem Käufer Kontakt aufzunehmen, dann tut es auch. Oft lässt sich am Preis noch etwas machen oder Unklarheiten lassen sich aus dem Weg schaffen. Manche Anbieter ermöglichen es auch, Preisvorschläge zu schicken, ich nehme aber trotzdem gerne vorab Kontakt auf, oft bekommt man so noch einen Special-Preis.
Bleibt auf der sicheren Seite
Das Angebot klingt zu gut, um wahr zu sein? Dann ist es das manchmal auch. Sofern ihr euch nicht auf Plattformen befindet, die die Qualitätskontrolle übernehmen, dann achtet darauf, dass ihr euch über absichert. Zum Beispiel über Bezahlung via PayPal.
Das führt mich auch schon zu meinem letzten Punkt:
Meine liebsten Vintage Designer Shopping Plattformen
Obwohl sich auf Ebay, Kleiderkreisel und Co. oft super Angebote finden, kaufe ich am liebsten über Vestiaire Collective oder Rebelle, da man dort auf der sicheren Seite ist und die Stücke vorab von einem Expertenteam gecheckt werden. Ähnlich funktioniert auch Vite EnVogue, allerdings habe ich dort noch nie eingekauft.
Sollte ich irgendetwas vergessen haben oder solltet ihr noch weitere Fragen haben, dann schreibt mir einfach, ich beantworte sie gerne!

ENG:
In today's outfit post I'm going to talk about vintage designer shopping as I'm introducing you to my latest second hand achievement. The Ceinture Boots from Balenciaga. I liked them for many years, but to pay the original price, would have been out of question for me. And although I'm usually quite fast in finding my dream piece on second-hand platforms, it took me many months to find these boots. Of course, it's always a bit more difficult to find shoes because of the size and the condition, but this model is very rare as well. This already leads to my first tip.
Finding a very specific second hand piece can take time. Be prepared, but act fast when you discover it. Who knows if it will come back so soon.
The wrong colour, size or signs of wear that actually bother you? Then don't take it, because what bothers you from the beginning, will do even after.
Compare, compare, compare
If you are beginning with your search, try to get a realistic picture of the second hand price. This stops you from paying too much and you exactly know how much you should have saved.
Get in touch with the seller
If you have found your dream piece and have the opportunity to contact the buyer, then you should do. Often, there can be done something about the price or open questions can be answered. Some providers also make it possible to send price proposals, but I still like to contact the seller in advance as you often get a special price.
The offer sounds too good to be true? Then sometimes it is. Unless you're on quality control platforms, make sure you protect yourself. For example with payment via PayPal.
So here's my last point already:
My favorite vintage designer shopping platforms
Although there are often great deals on Ebay, Kleiderkreisel & Co., I prefer to buy on Vestiaire Collective or Rebelle, because you're these platforms are completely safe and the pieces are checked by a team of experts. Vite EnVogue works similarly, but I have never shopped there.
If I have forgotten something or if you have any further questions, feel free to contact me!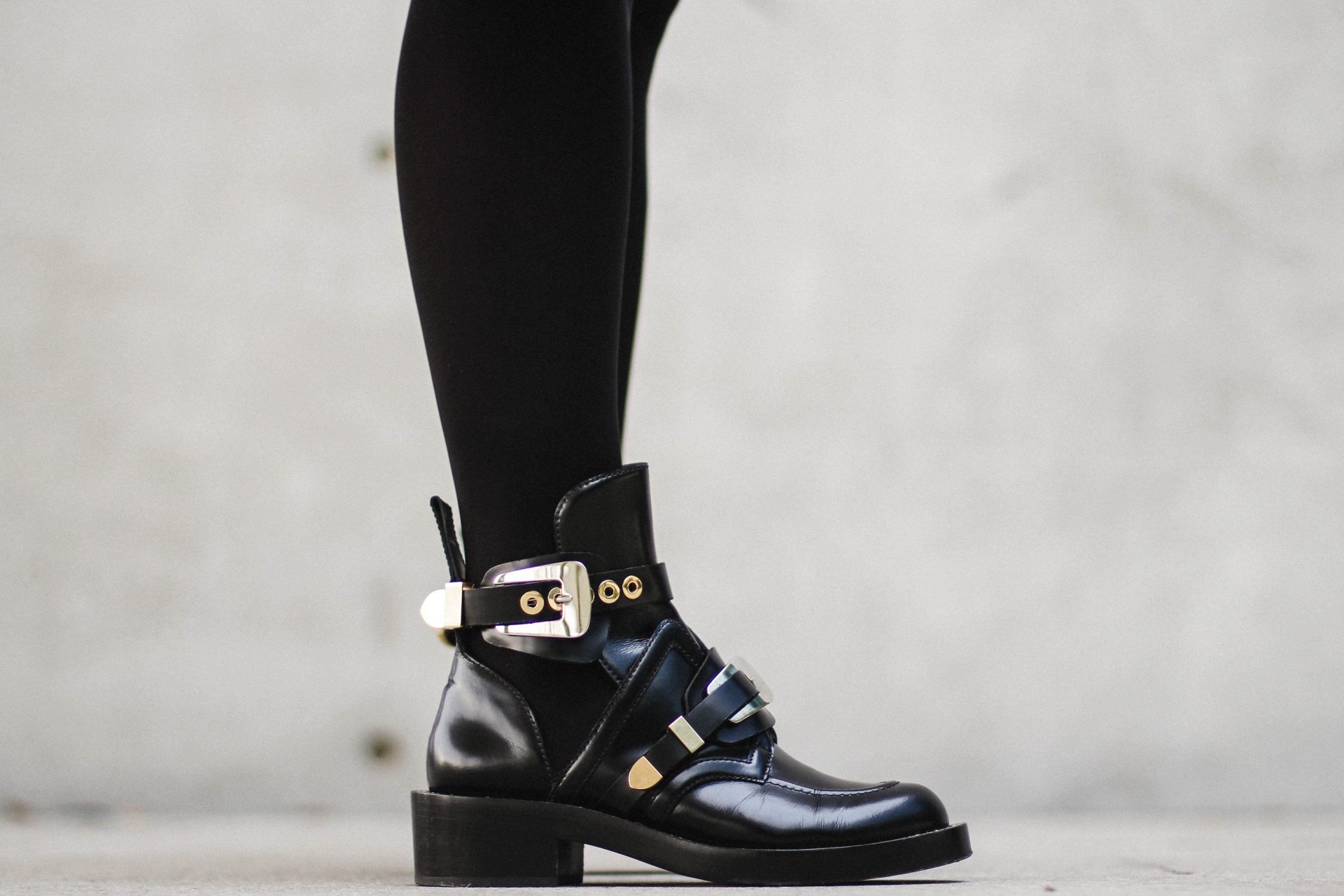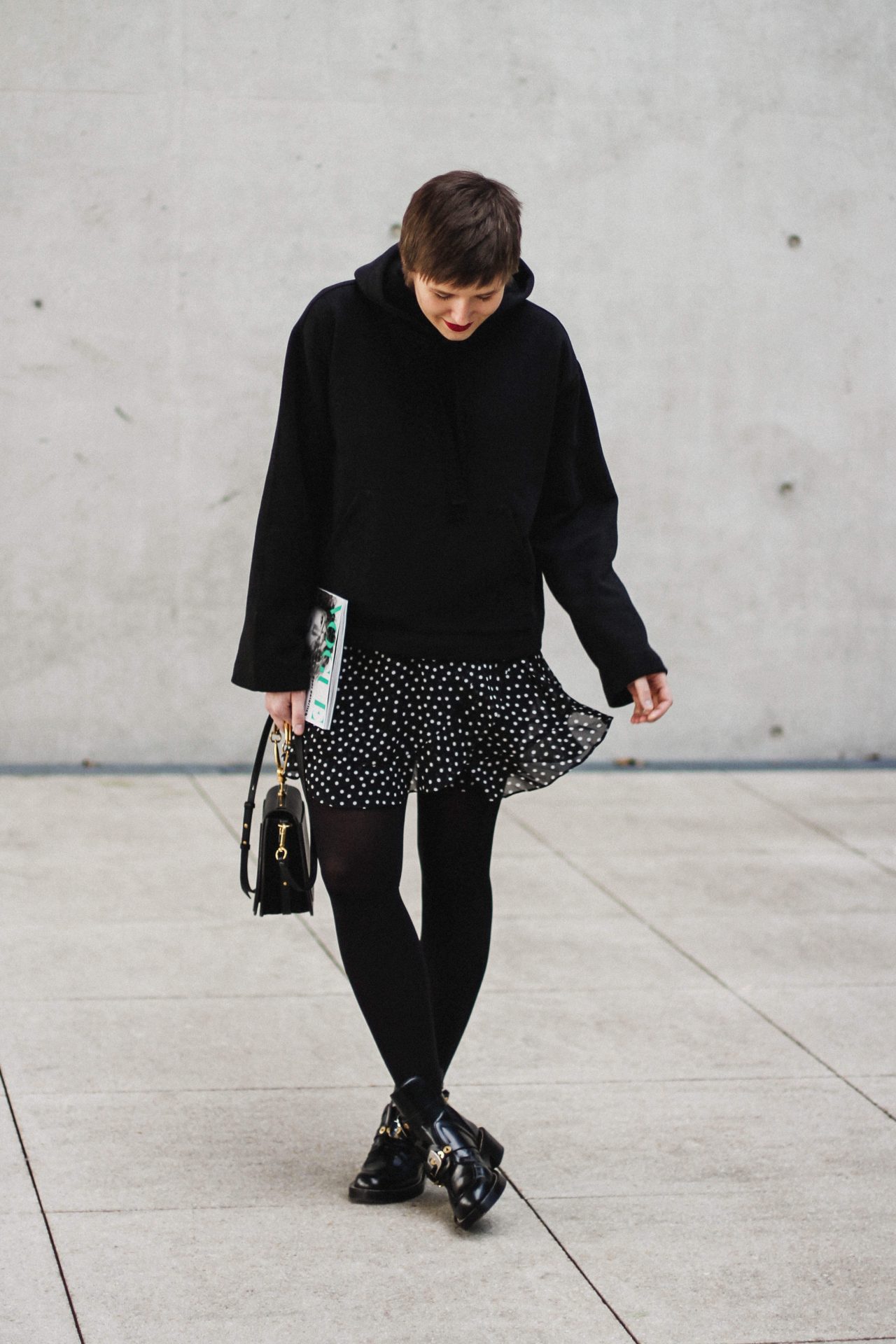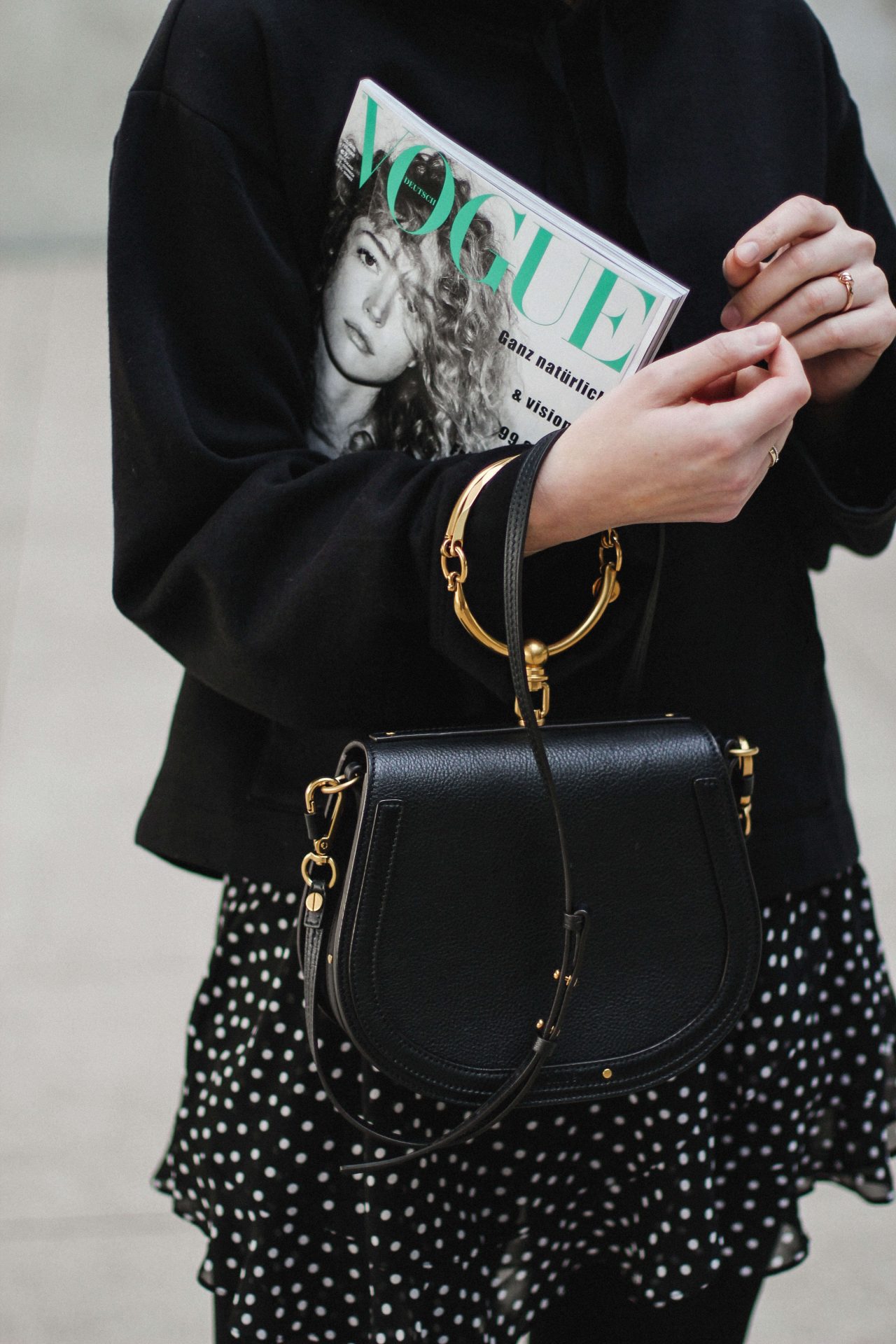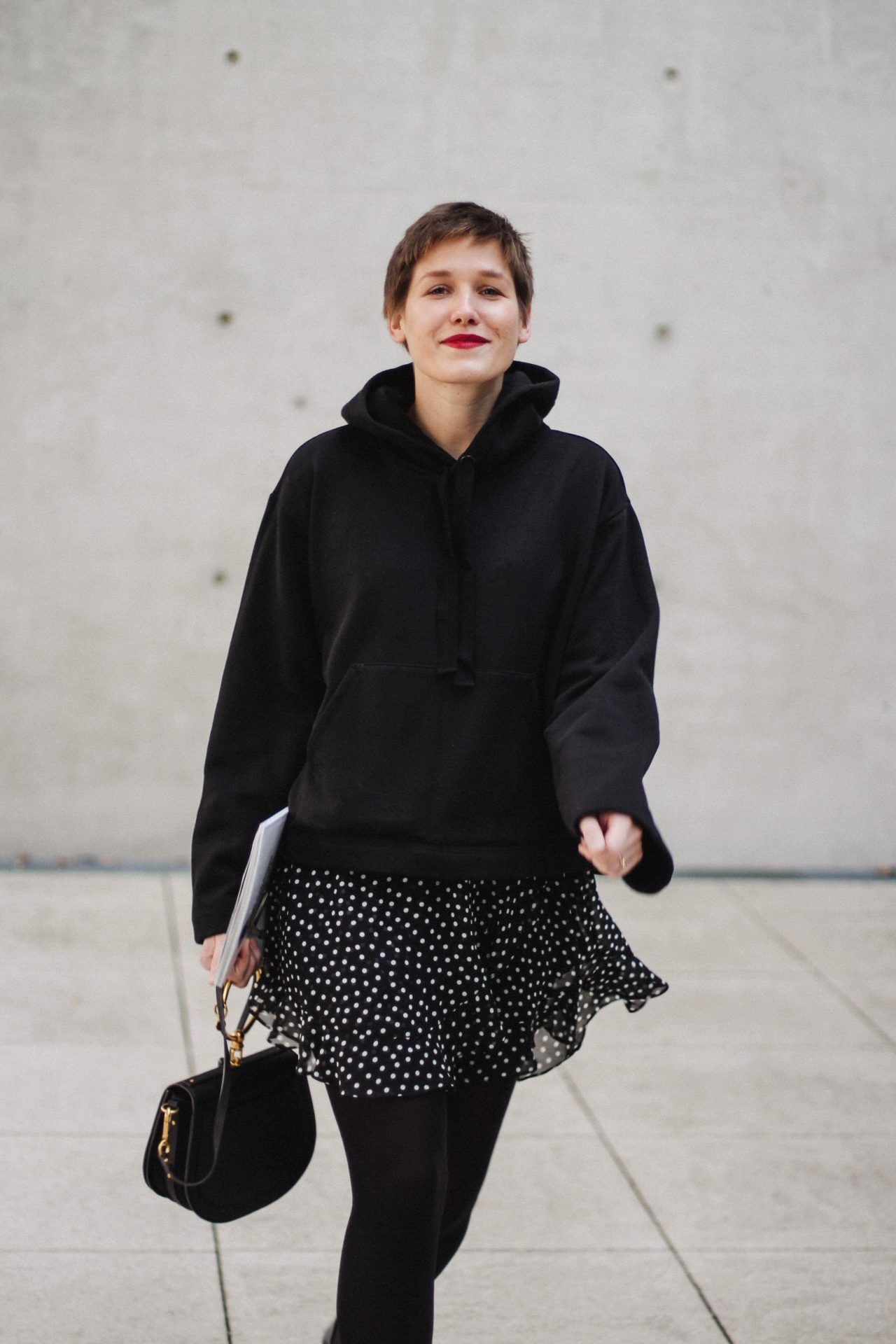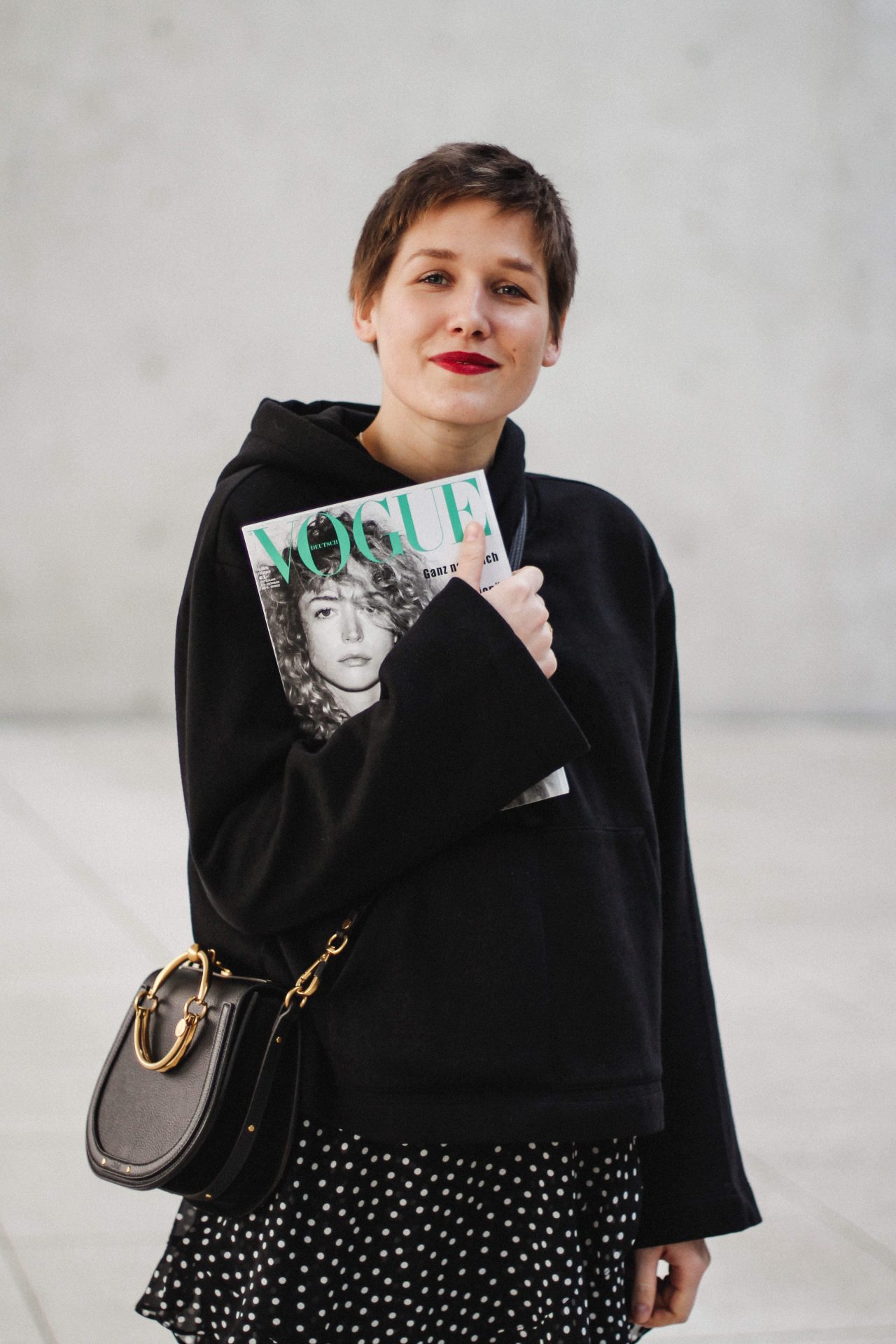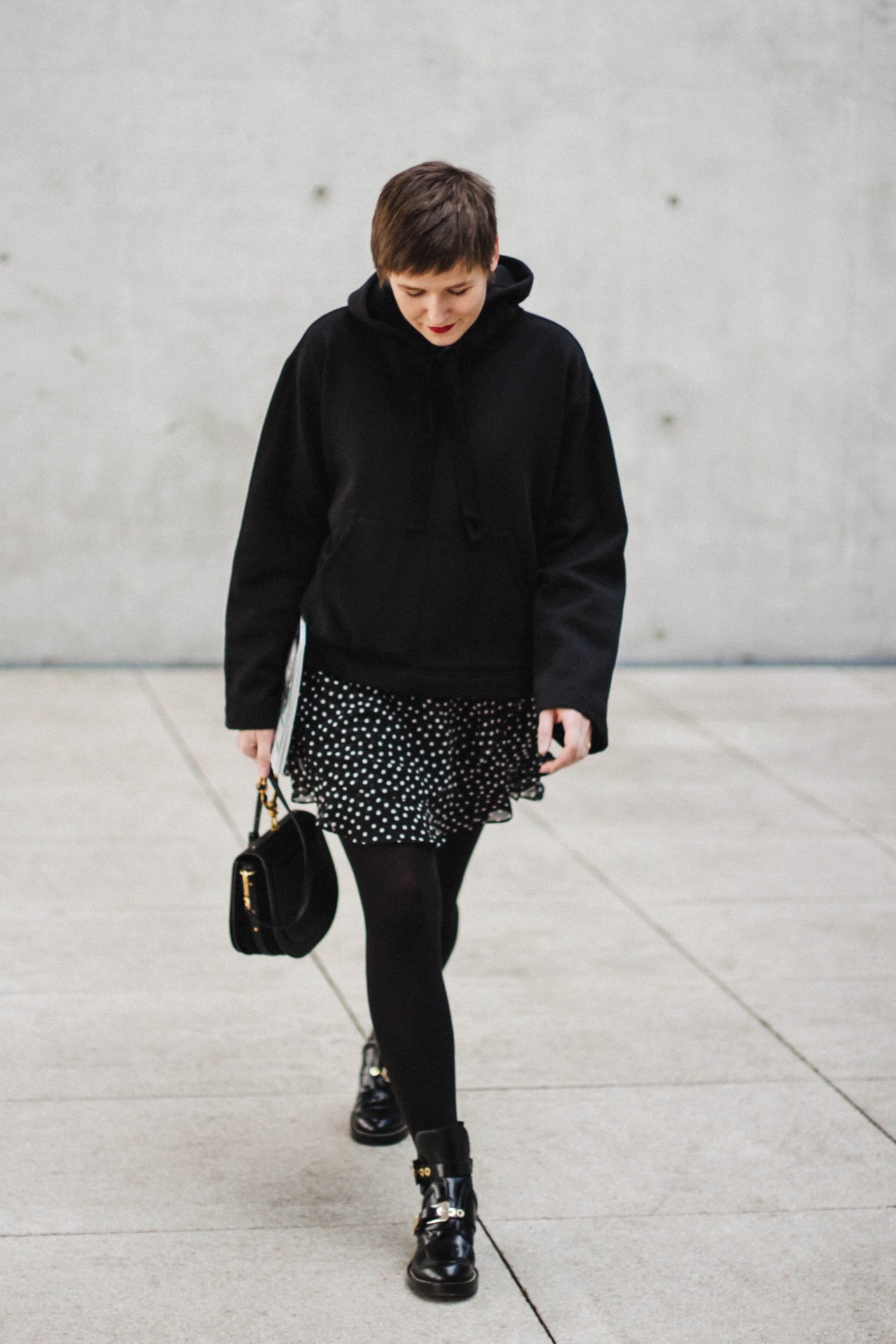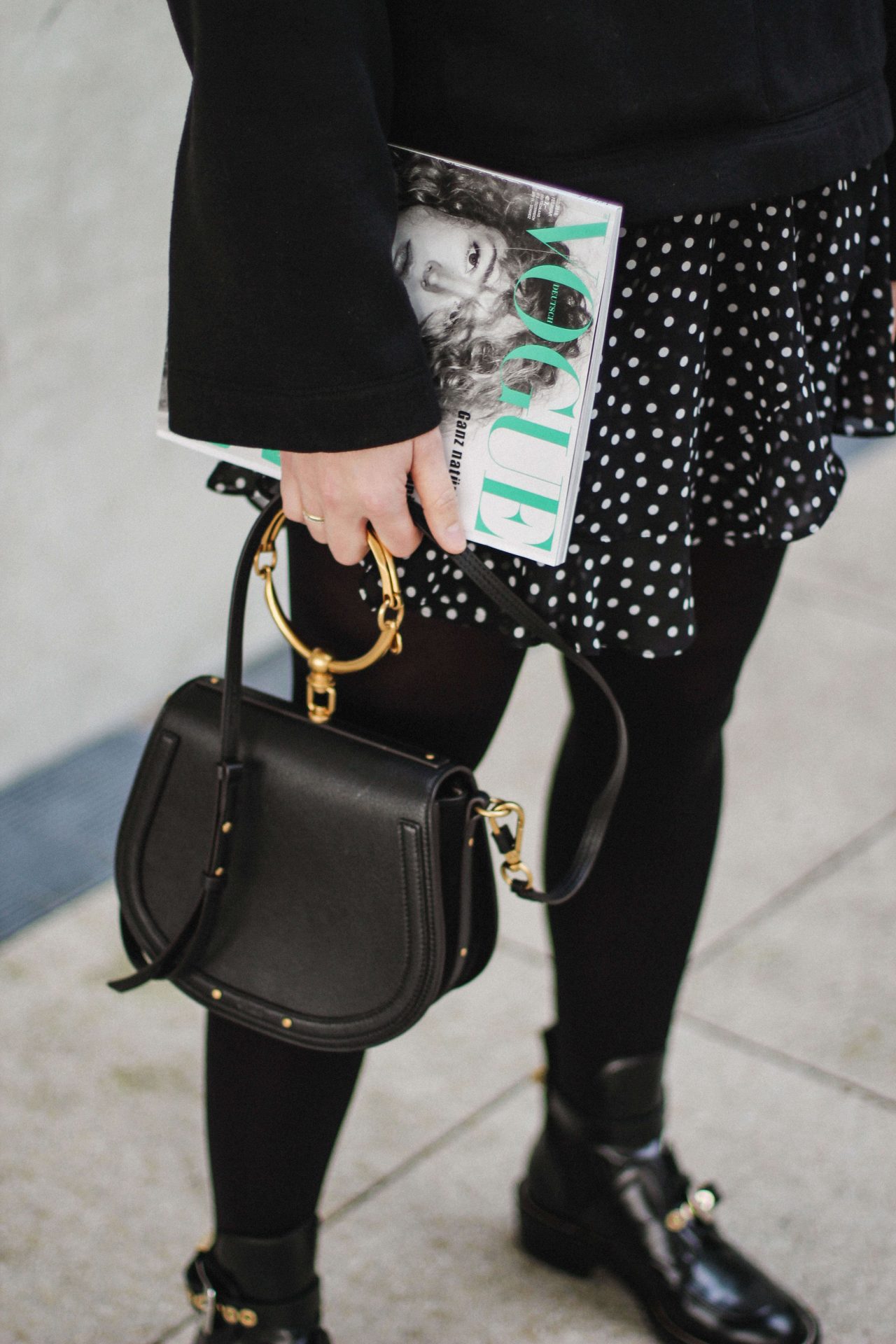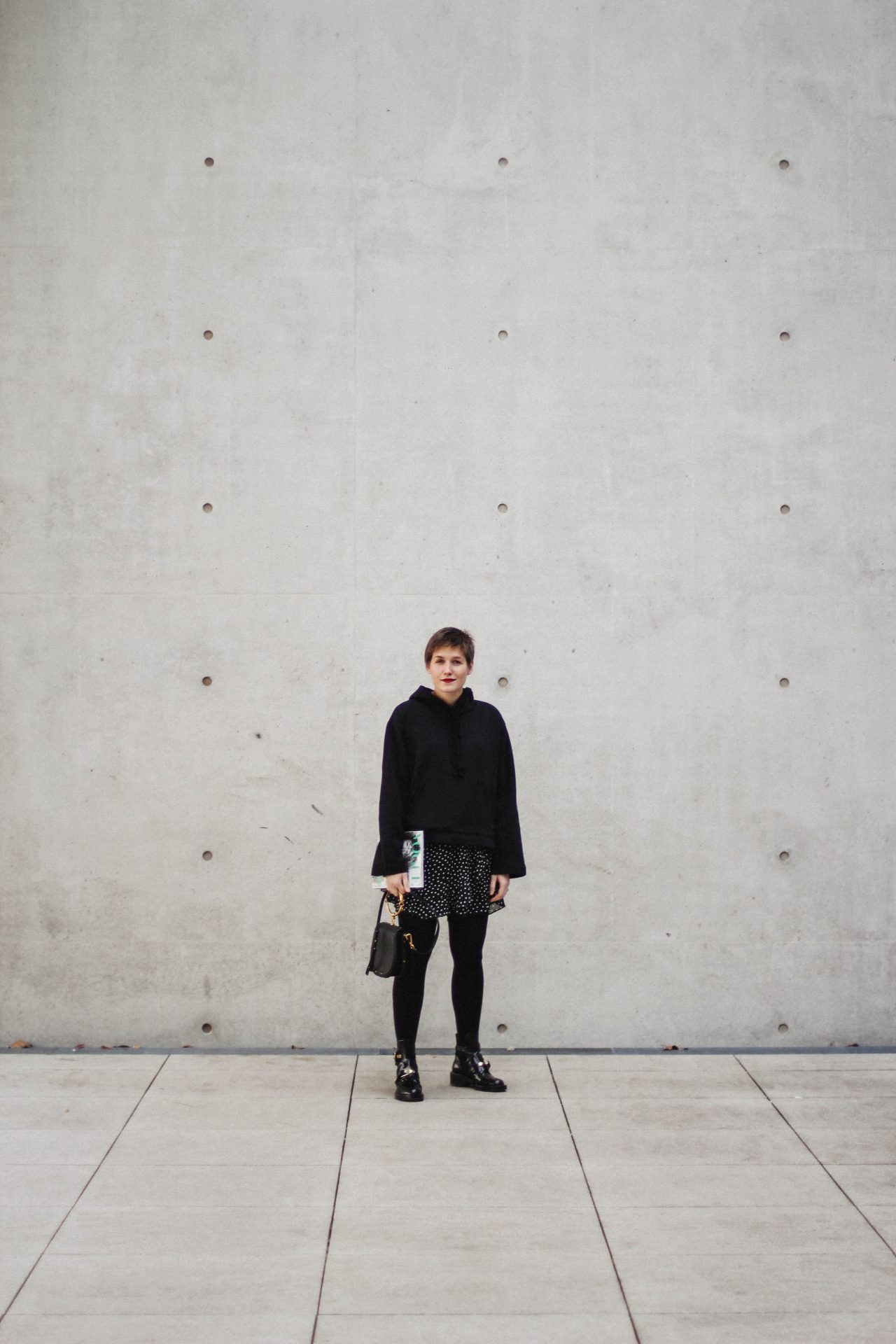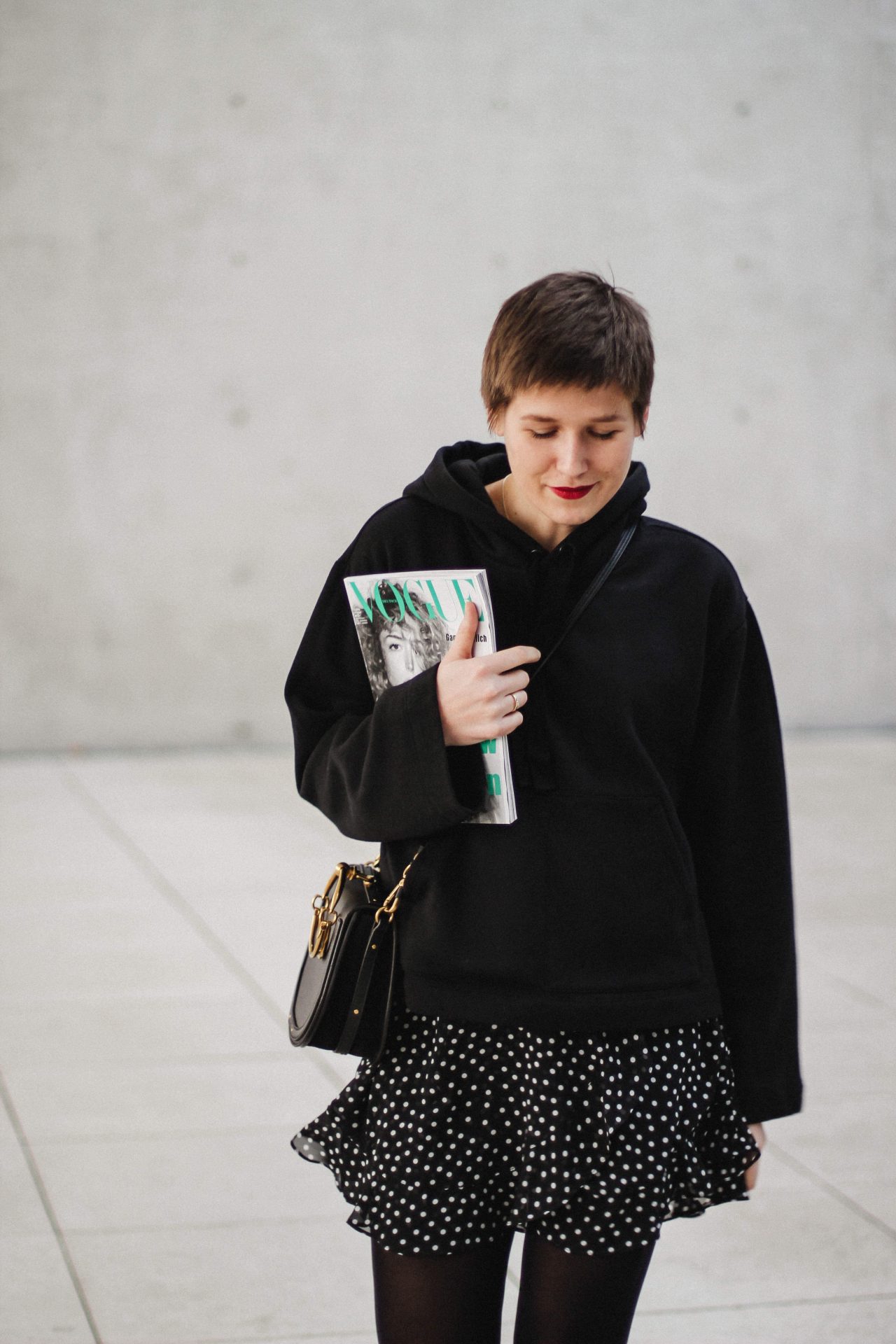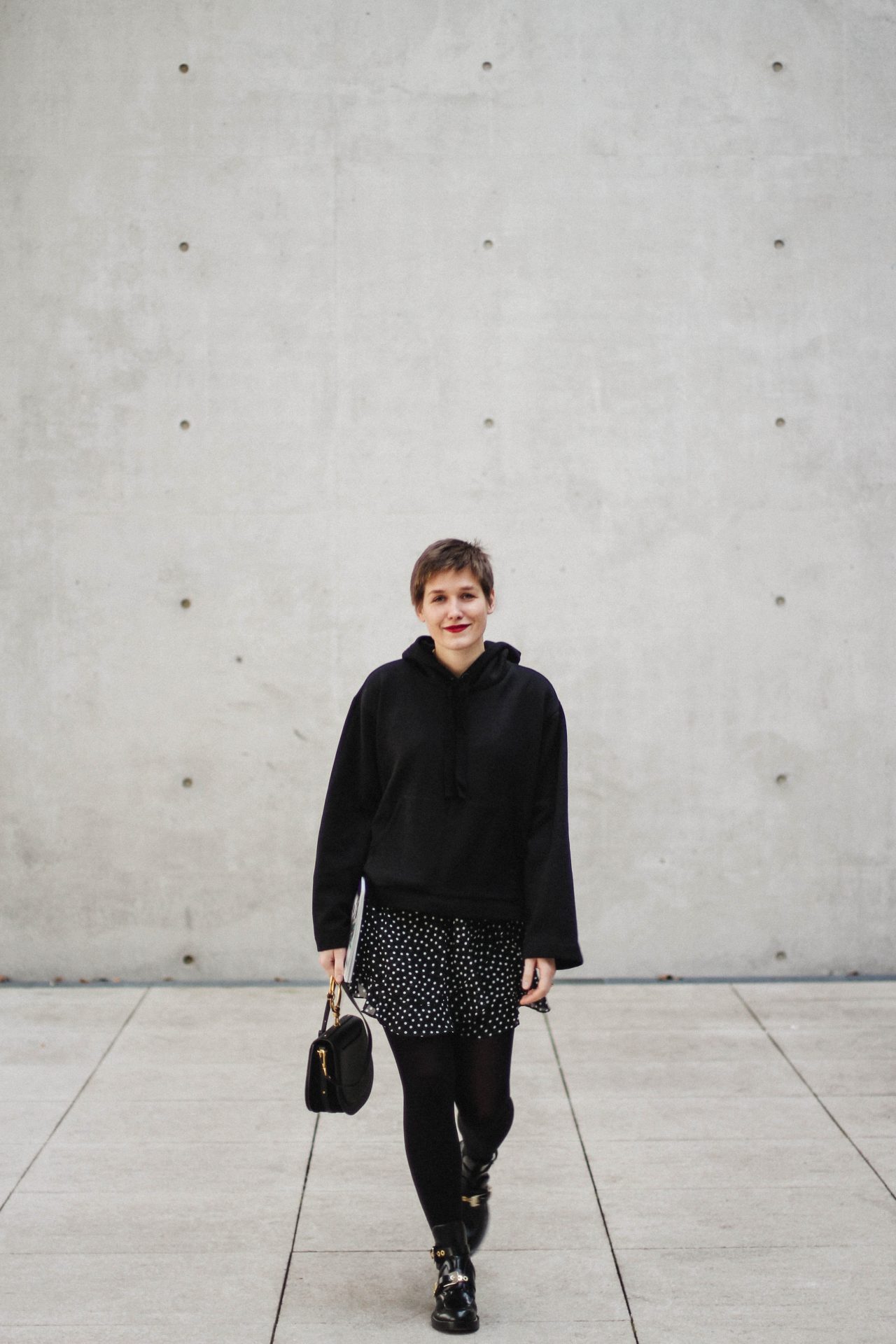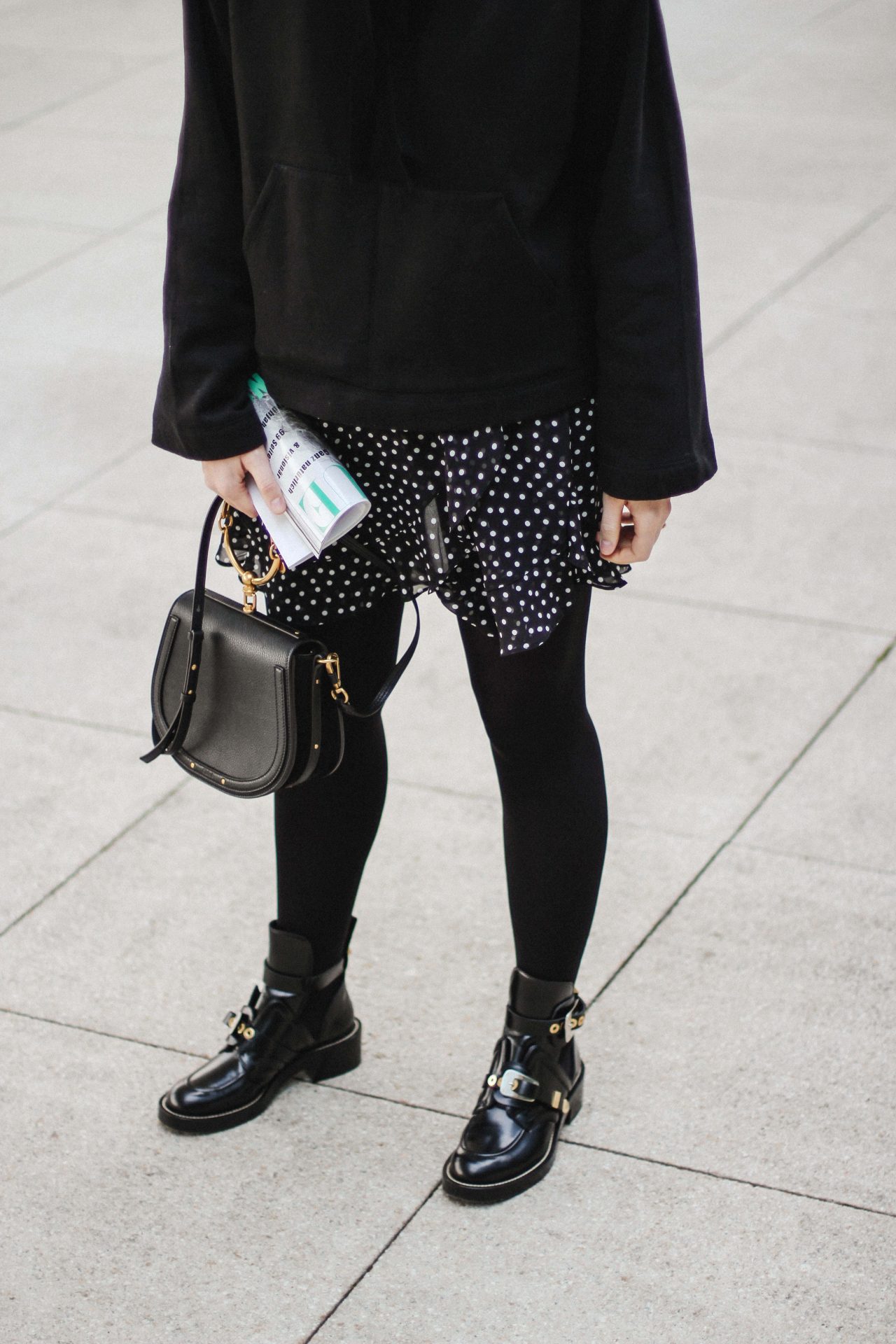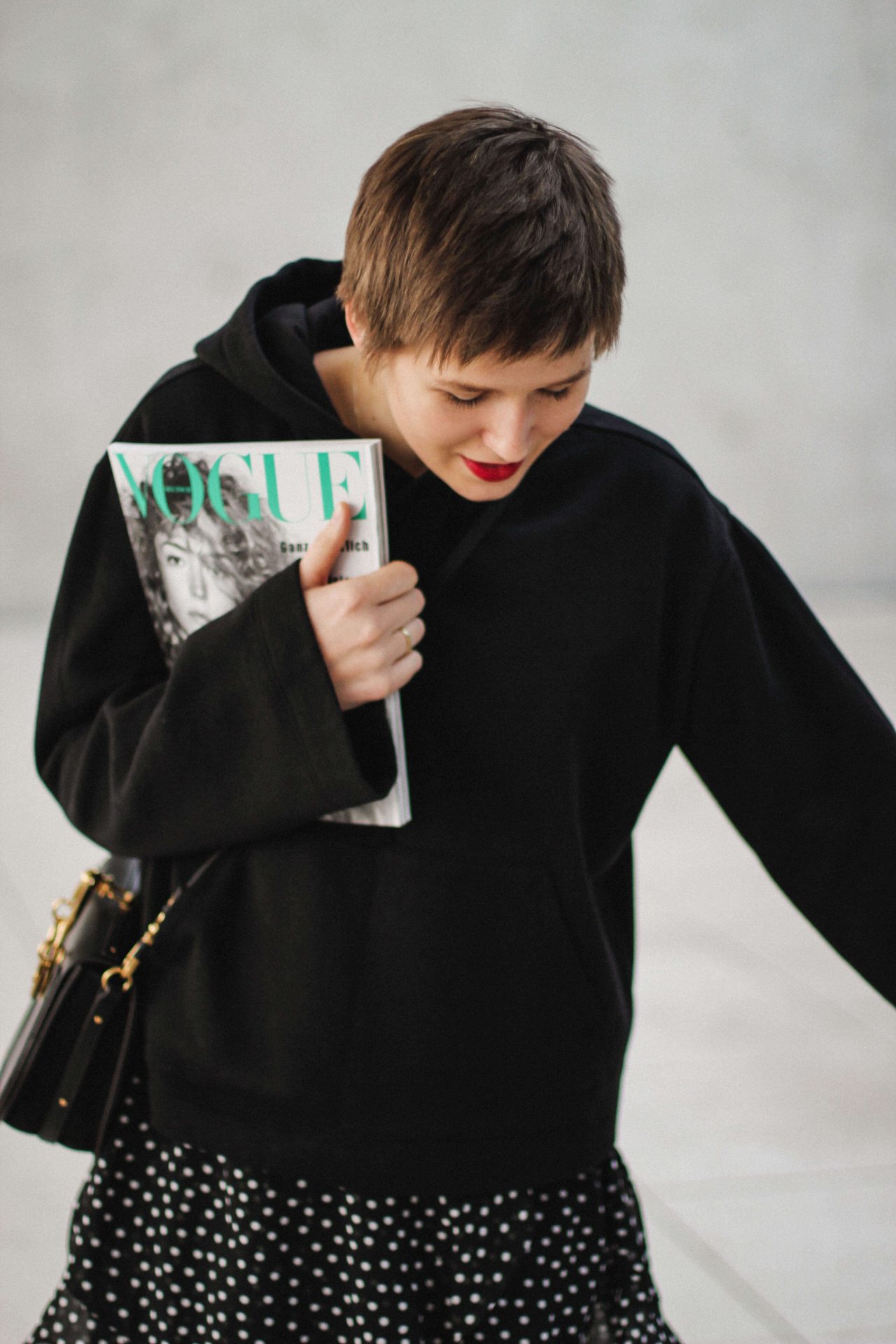 Dress and hoodie: H&M | Boots: Balenciaga Ceinture | Bag: Chloé Nile