The camel coat
and "my" good old blue wall.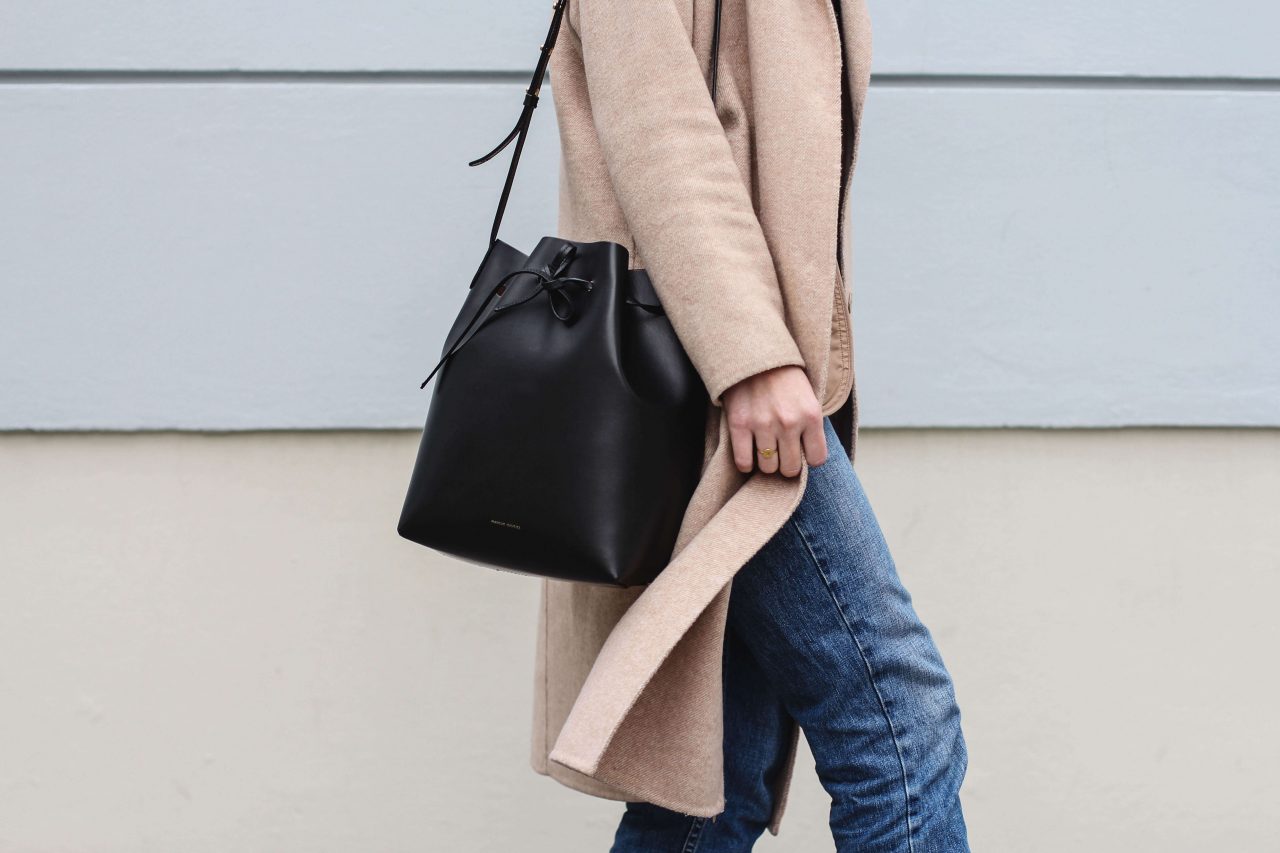 Na, wer kennt sie noch? In meinen Anfangszeiten bei Instagram war diese Wand mein Lieblingshintergrund, um meine Outfits zu shooten und jetzt hat es uns mal wieder hingezogen. Ganz gemäß meinem Motto "Spring ready!" passt sie mit ihrem Hellblau perfekt zur momentanen Jahreszeit. Auch wenn es hin und wieder regnet, sind schon richtige Frühlingstage dabei und ich freue mich riesig auf die ersten warmen Tage am Stück. Während meine Wochen momentan übervoll sind mit Arbeit, Terminen, Geburtstagfeiern (Hallo 27!) und so weiter, ist es hier am Blog ein bisschen (zu) ruhig. Das bleibt aber nicht so, denn ich habe schon einige tolle Outfits im Gepäck, die wir an den letzten Wochenende geknipst haben. Erste Eindrücke davon habt ihr ja vielleicht schon bei Instagram gesehen.
Und den Ersten präsentiere ich euch gleich in diesem Beitrag. Mein geliebter camel-farbener Mantel, Jeans und Tasche sind nichts Neues, aber auch meine Boots von Edited ziehe ich momentan gar nicht mehr aus und der Merino-Rolli von Funktion Schnitt ist Ende des Winters noch zu einem treuen Begleiter geworden. Insgesamt also ein richtiger Basic-Look, der durch pinken Lippenstift und goldene Statement-Ohrringe noch den letzten Schliff bekommt.
ENG:
Who remembers "my" light-blue wall? When I started with Instagram I often used it as background and now that spring is coming closer it has the ideal colour for some more outfit shoots. While my weeks were full of work, appointments and birthday parties (Hello 27!) it went a bit quiet here on the blog. But I promise you to be more active now. We have already shot some great looks, which you might have seen on Instagram already and they will be online soon.
And here's the first of them. You already know my camel coat, jeans and bag, but my boots from Edited and the turtleneck made of Merino-wool from Funktion Schnitt became daily companions as well. A basic look through and through, which get's a special touch thanks to the pink lipstick and the golden statement-earrings.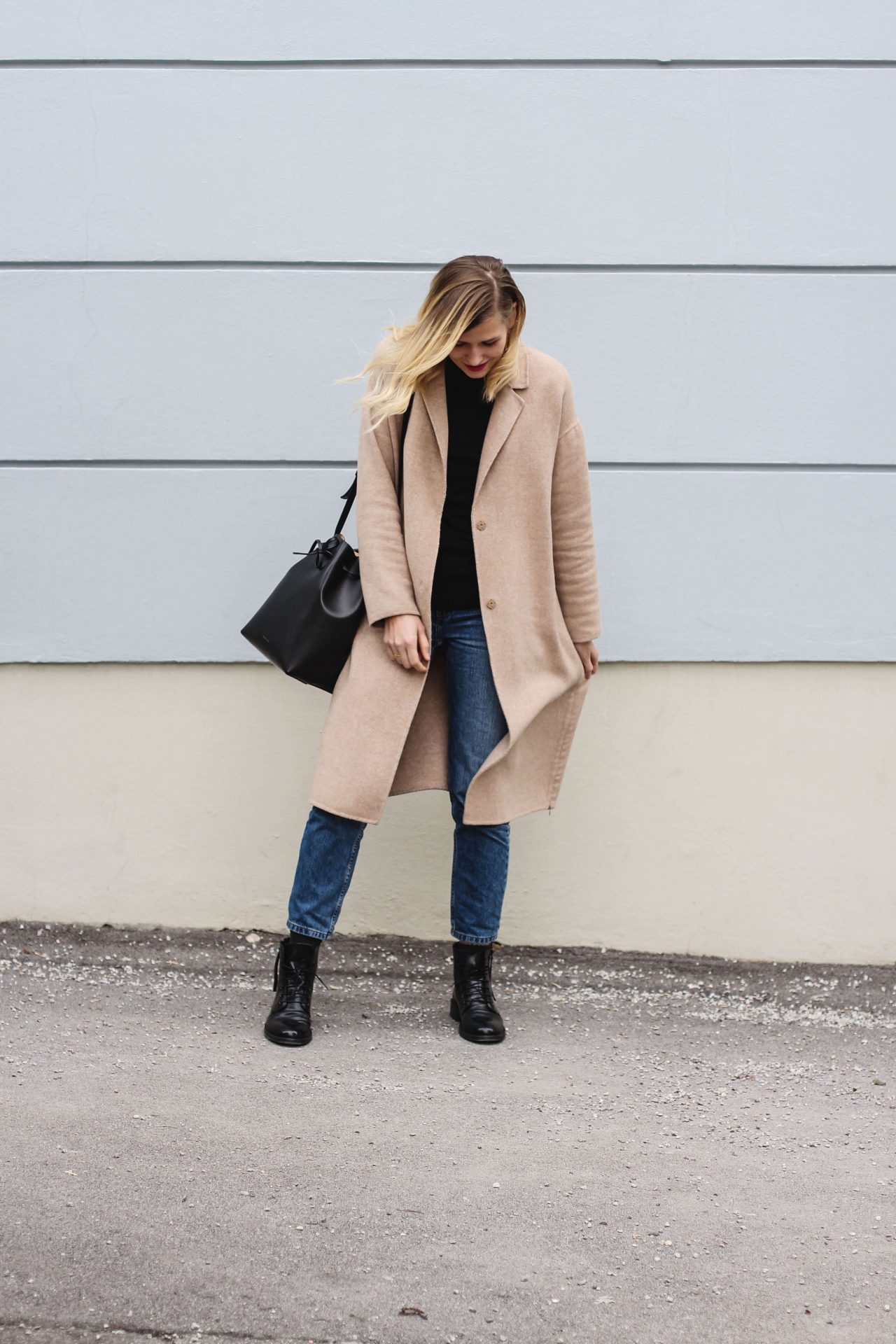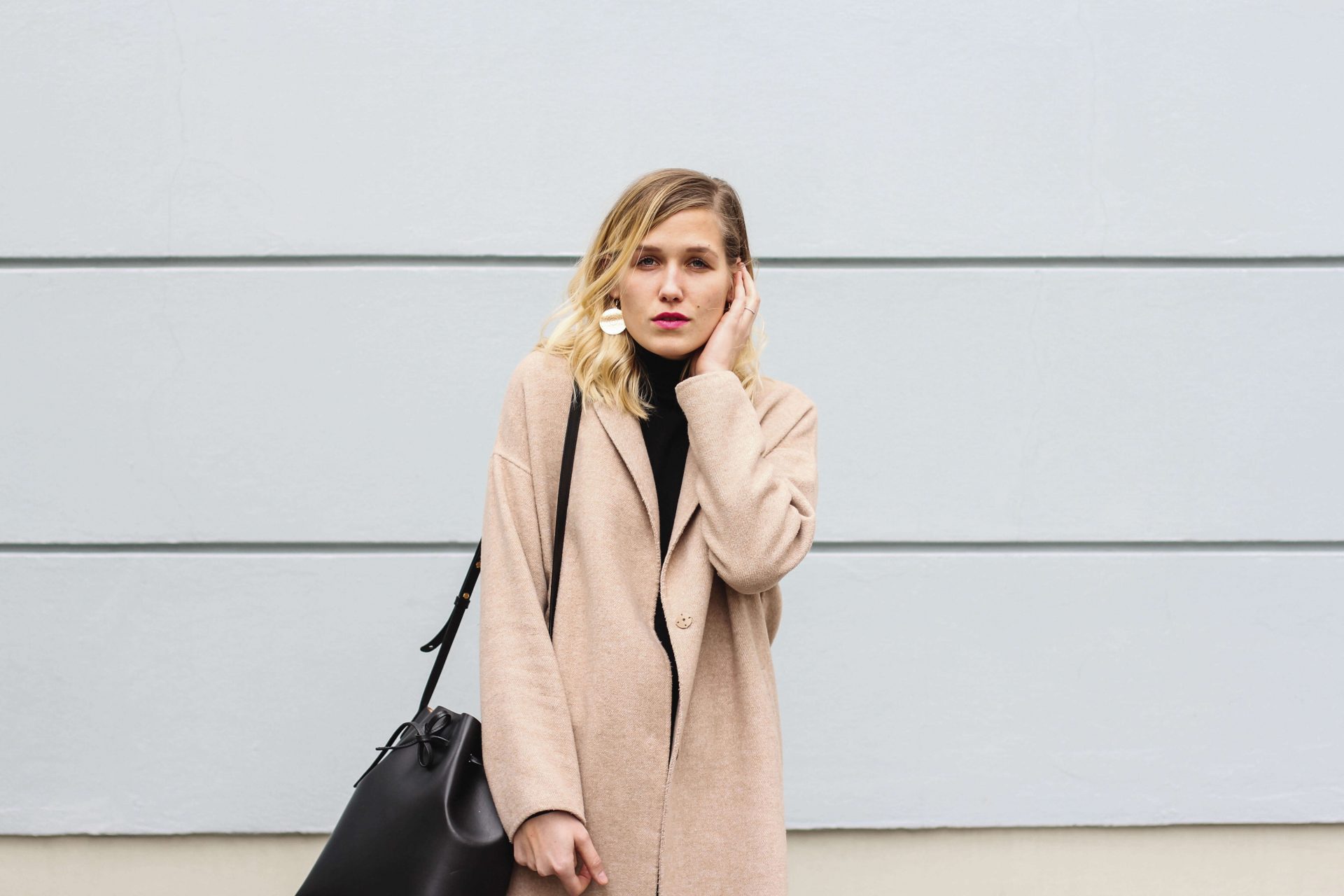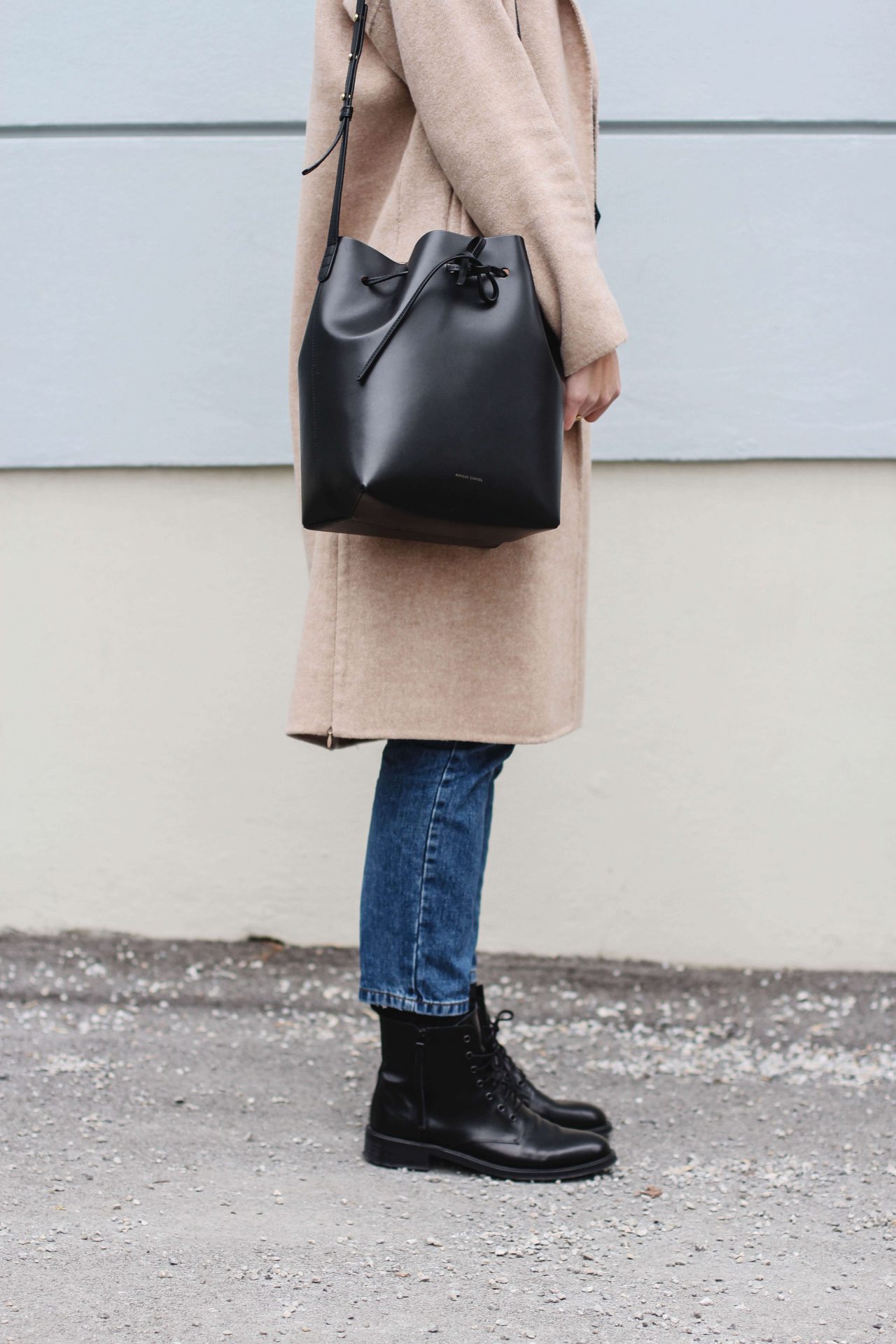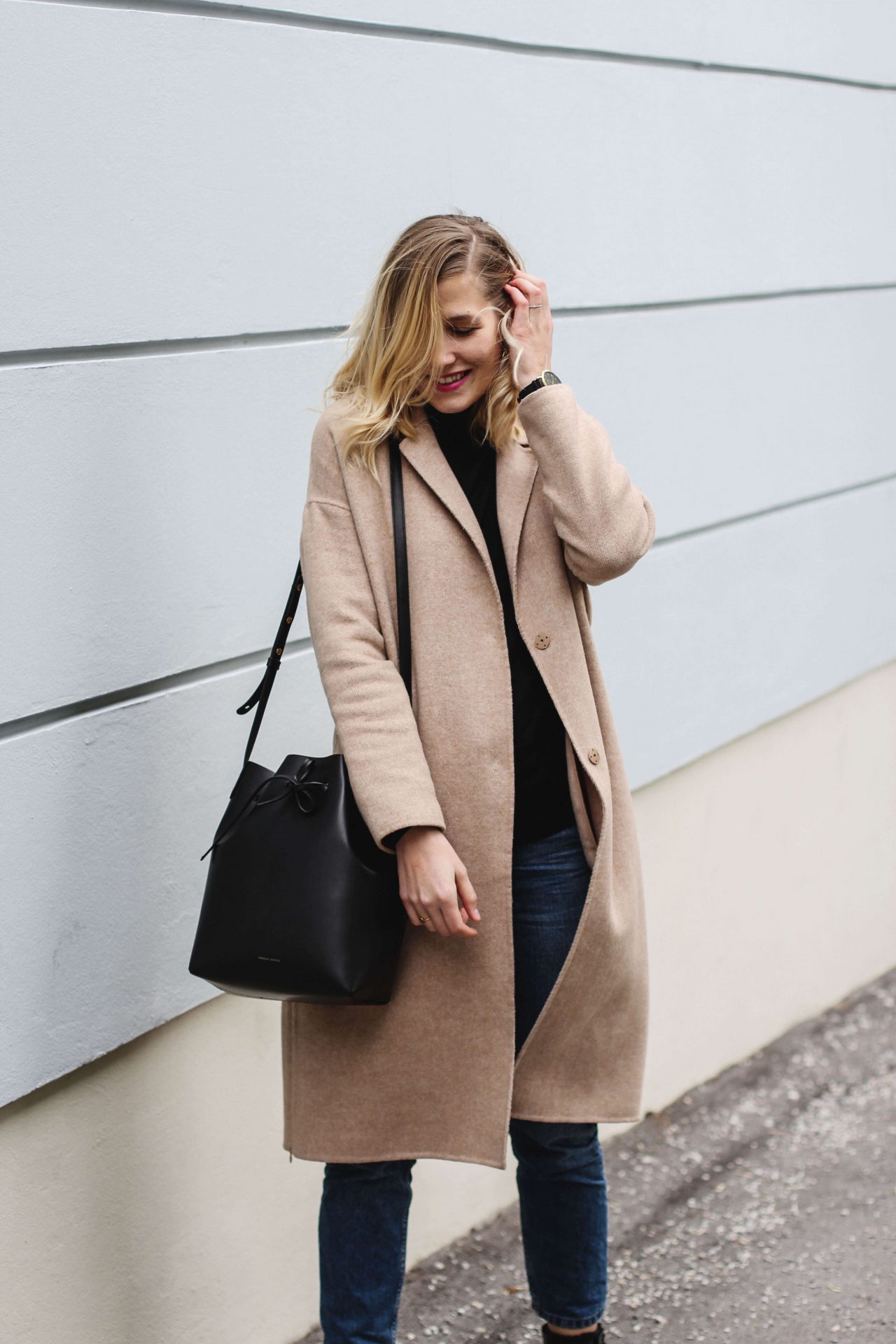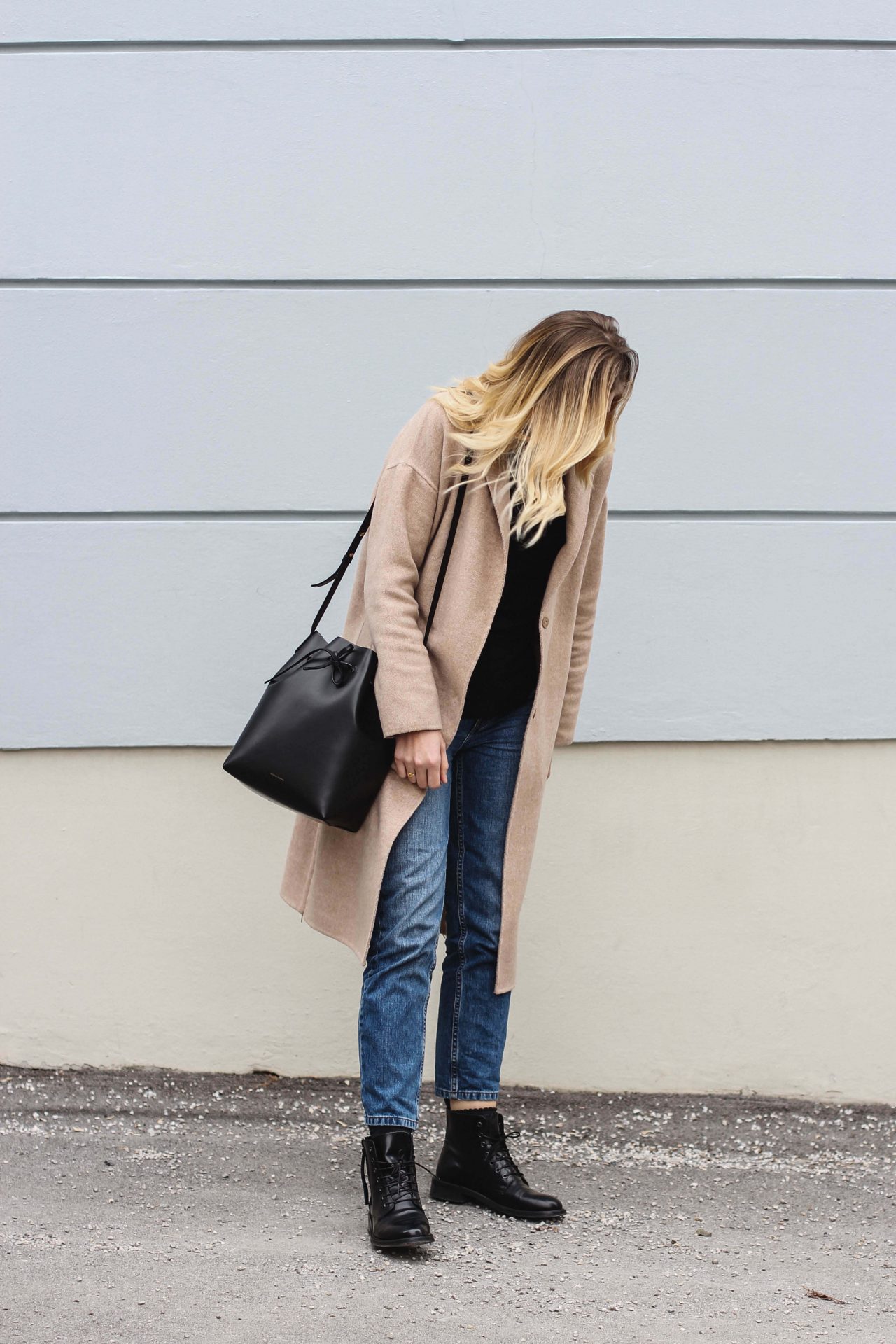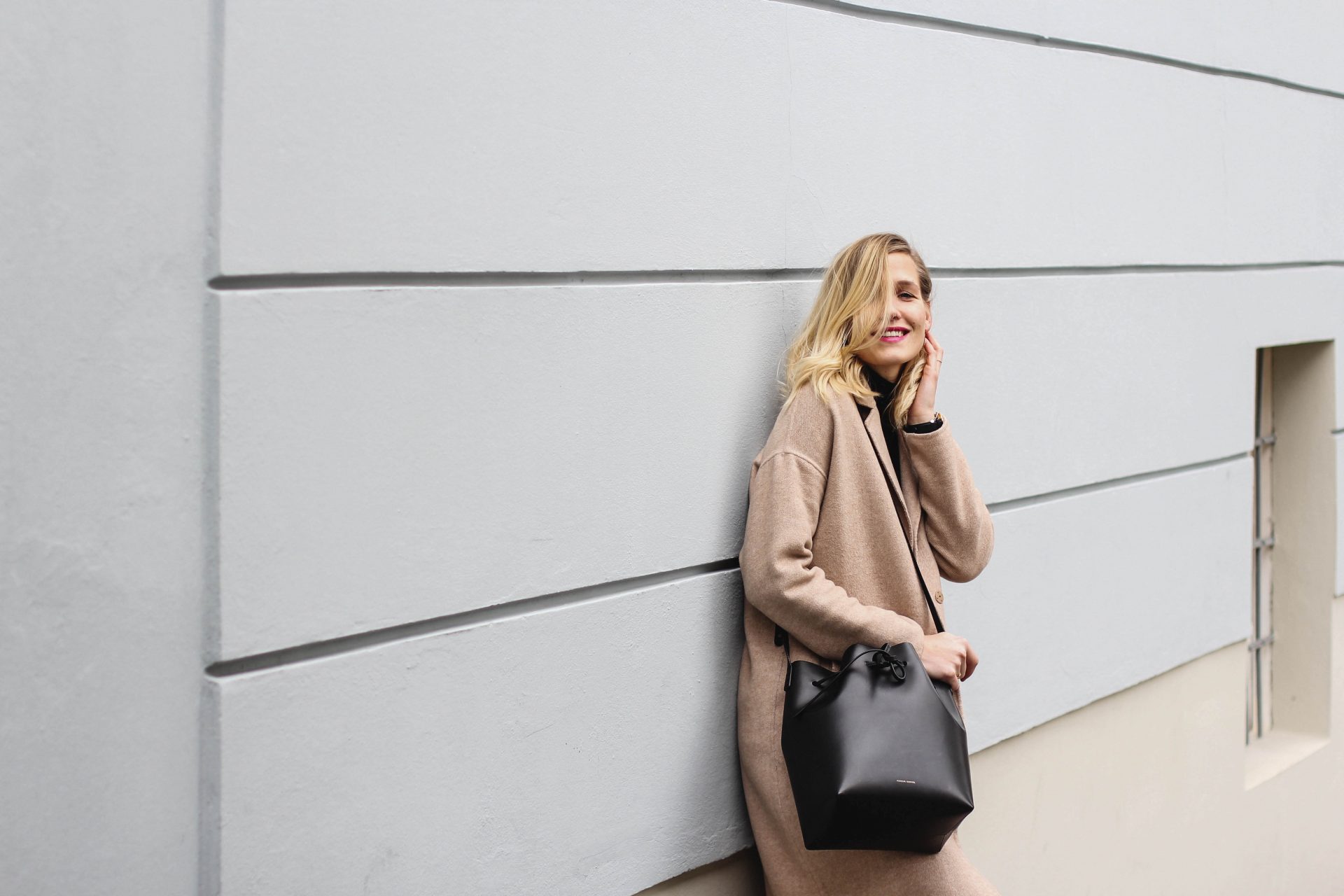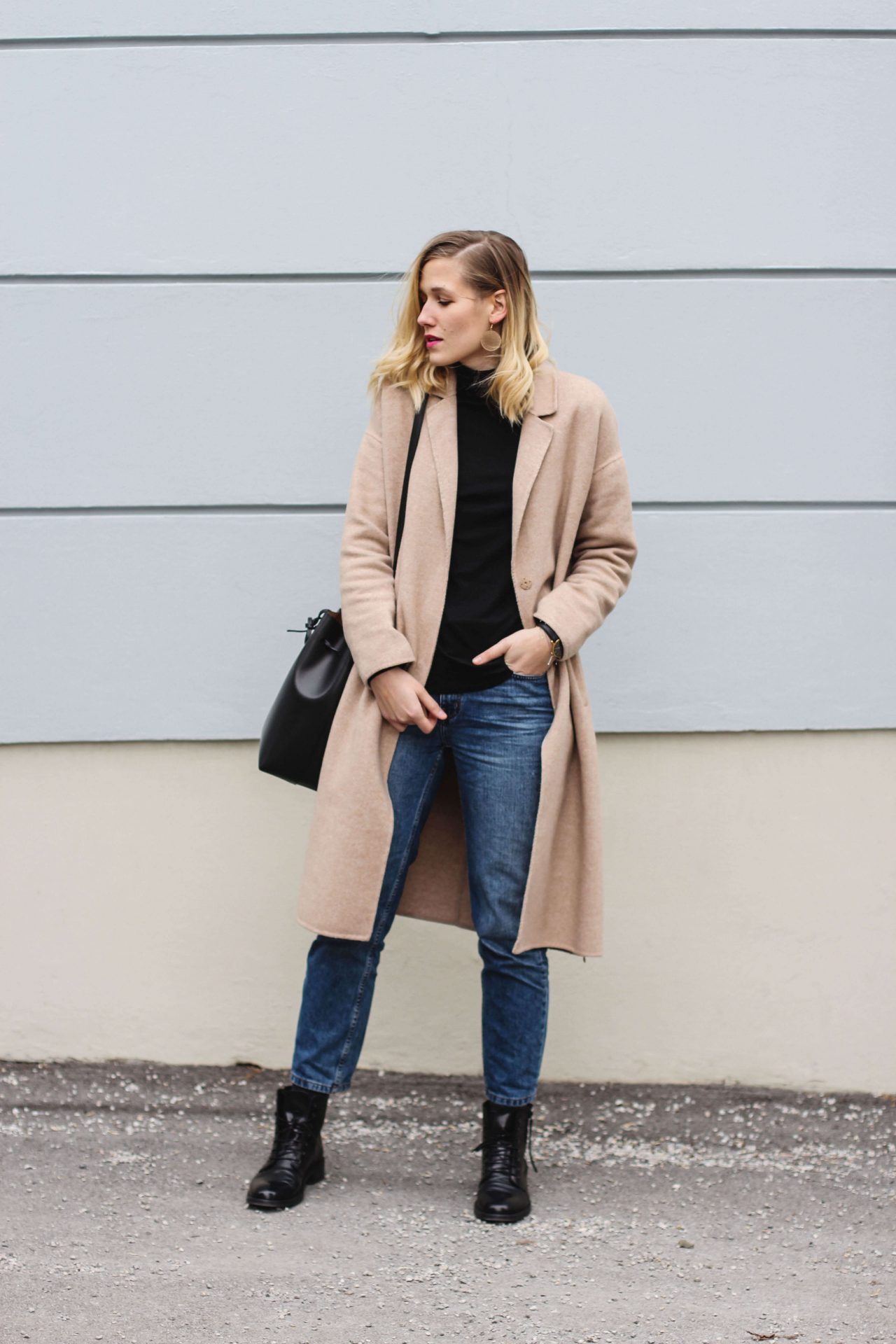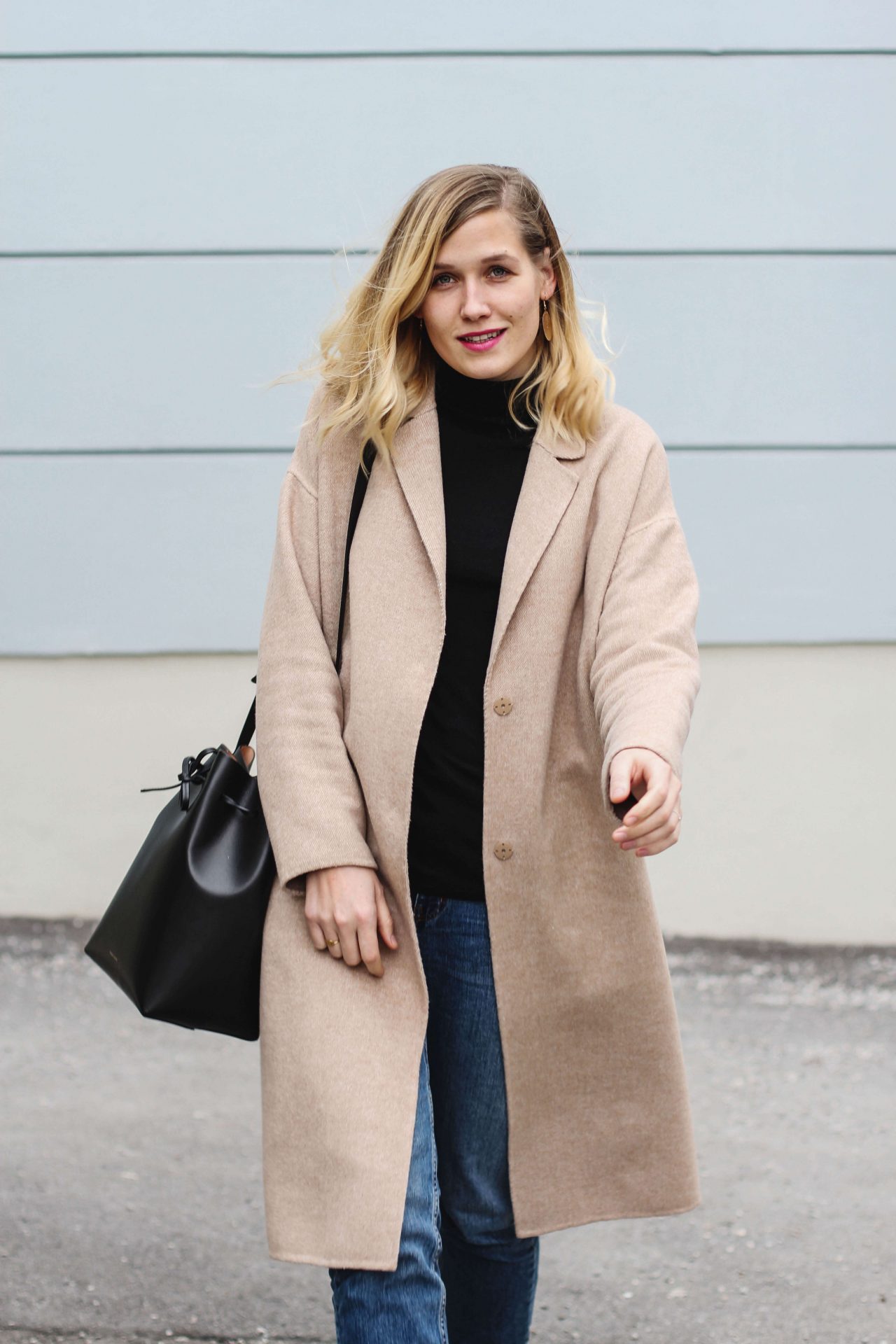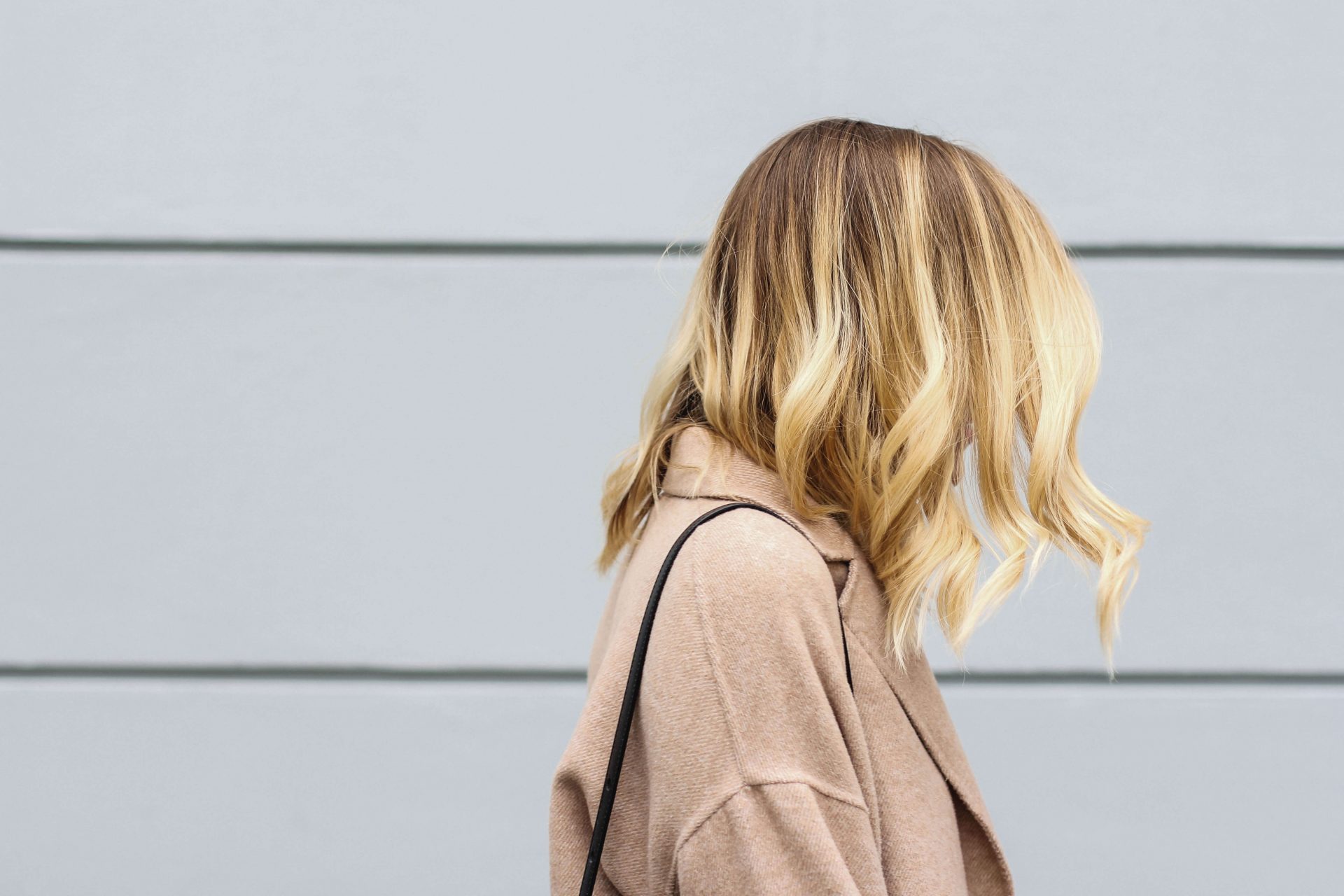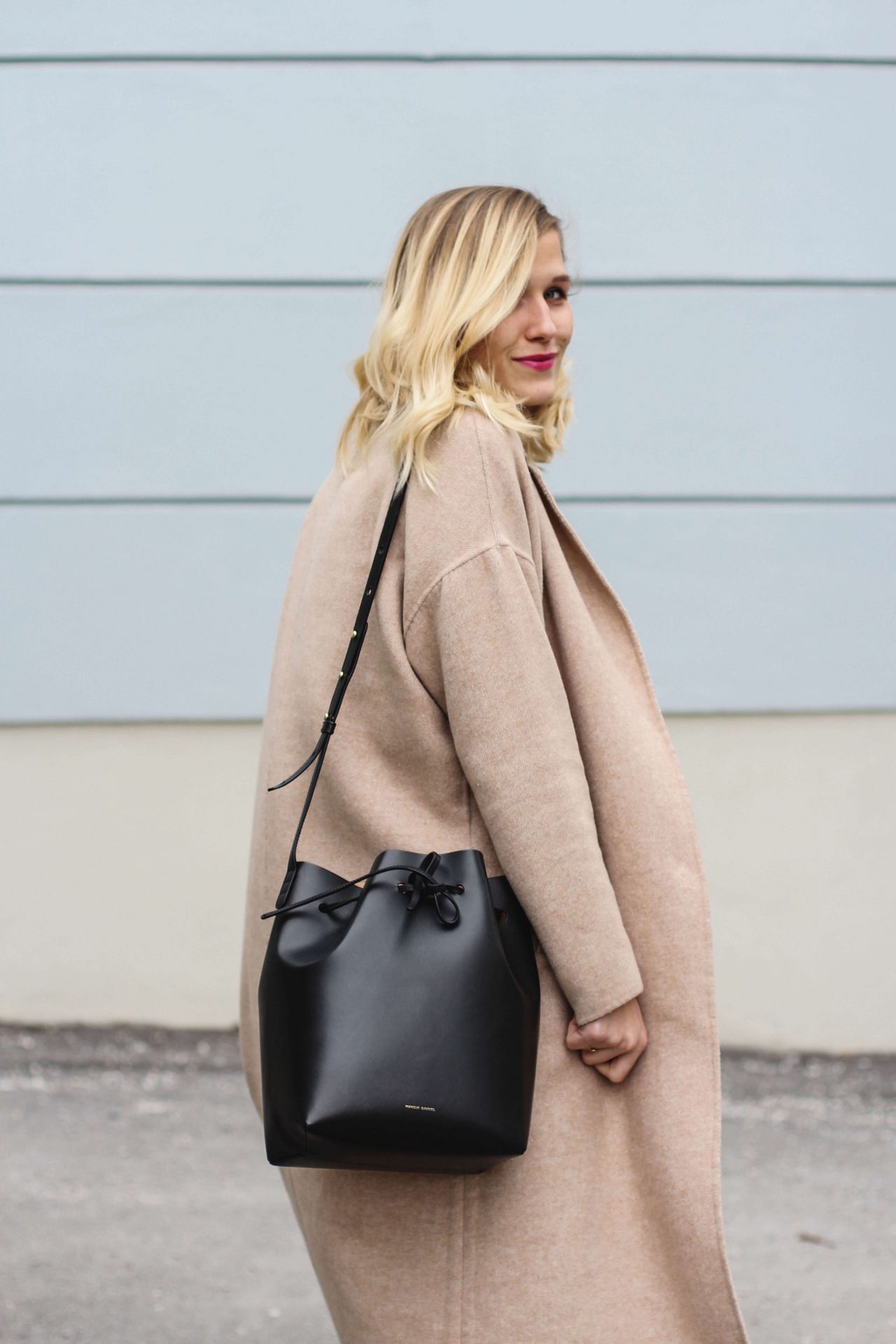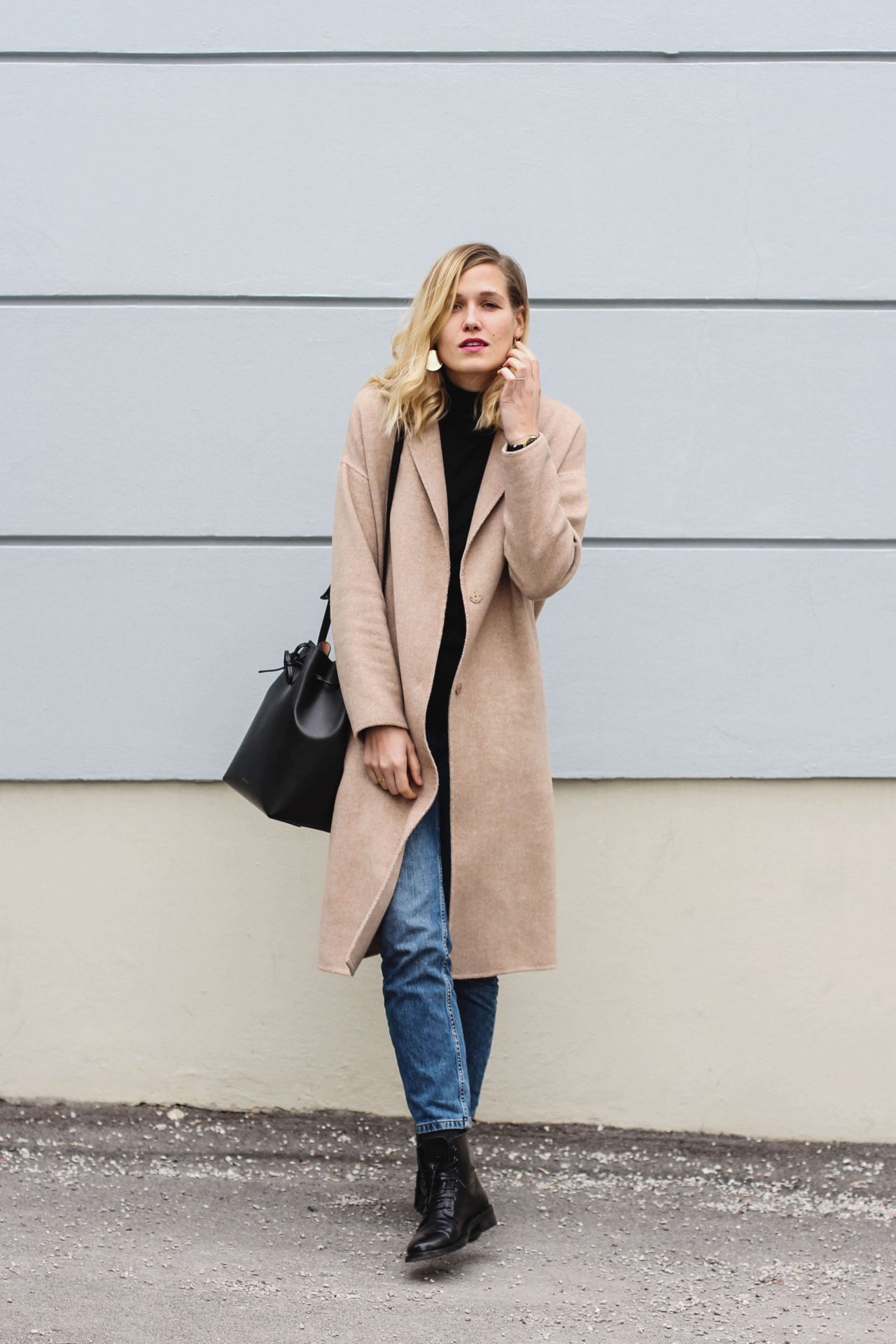 Coat: Zara | Jeans: Envii | Boots: Edited The Label | Bucket bag: Mansur Gavriel | Turtleneck: Funktion Schnitt | Earrings: No Name | Ring: Jane Kønig | Lipstick: Astor Color Last VIP Fuchsia Allure 132