Pearls, pearls
and pearls.
Über den heutigen Look kann ich gar nicht viele Worte verlieren, denn er ist mal wieder eher schlicht. Sowohl Jeans, als auch Mantel und Sneakers kennt ihr von zahlreichen Outfits, aber etwas ist doch besonders: Sowohl auf der Bluse als auch auf der Tasche sind Perlen zu finden. Ich habe die beiden Teile bereits in den vorherigen Outfits getragen und ich hatte es schon erwähnt – die schimmernden Accessoires haben es mir angetan.
Umso unaufgeregter meine Outfits sind, desto aufregender ist mein restliches Leben. Ich hatte ja bereits angedeutet, dass dieses Jahr besonders wird und jetzt wird es erst mal besonders chaotisch, denn wir ziehen um! Wir ziehen aus unserer kleinen Traumwohnung in ein kleines Häuschen mit Garten und Terrasse und auch wenn uns der Abschied wirklich nicht leicht fällt, freue ich mich auf diesen neuen Lebensabschnitt. Von daher könnte es gut sein, dass es hier auf dem Blog in nächster Zeit etwas interiorlastig wird. Dann bekommt meine zweite große Leidenschaft mehr Raum – im wahrsten Sinne des Wortes.
ENG:
I won't loose a lot of words on today's look, as it's quite simple. You already know my jeans, coat and sneakers from many outfits, but something's still special: On my blouse as well as on my bag you can spot some pearls. I already wore those pieces in my last looks and I also confessed, that I can't get enough of those delicate accessories.
As unexciting my outfit might be, life couldn't be more adventurous. I already told you that this year will be quite special and for now it's getting a bit chaotic as we are moving from our dream-flat to a little house with terrace and garden. Although saying good-bye won't be easy, I'm really looking forward to this new chapter. And it could happen, that my second passion, the whole interior thing, will get some more "room" – in real life and on the blog as well.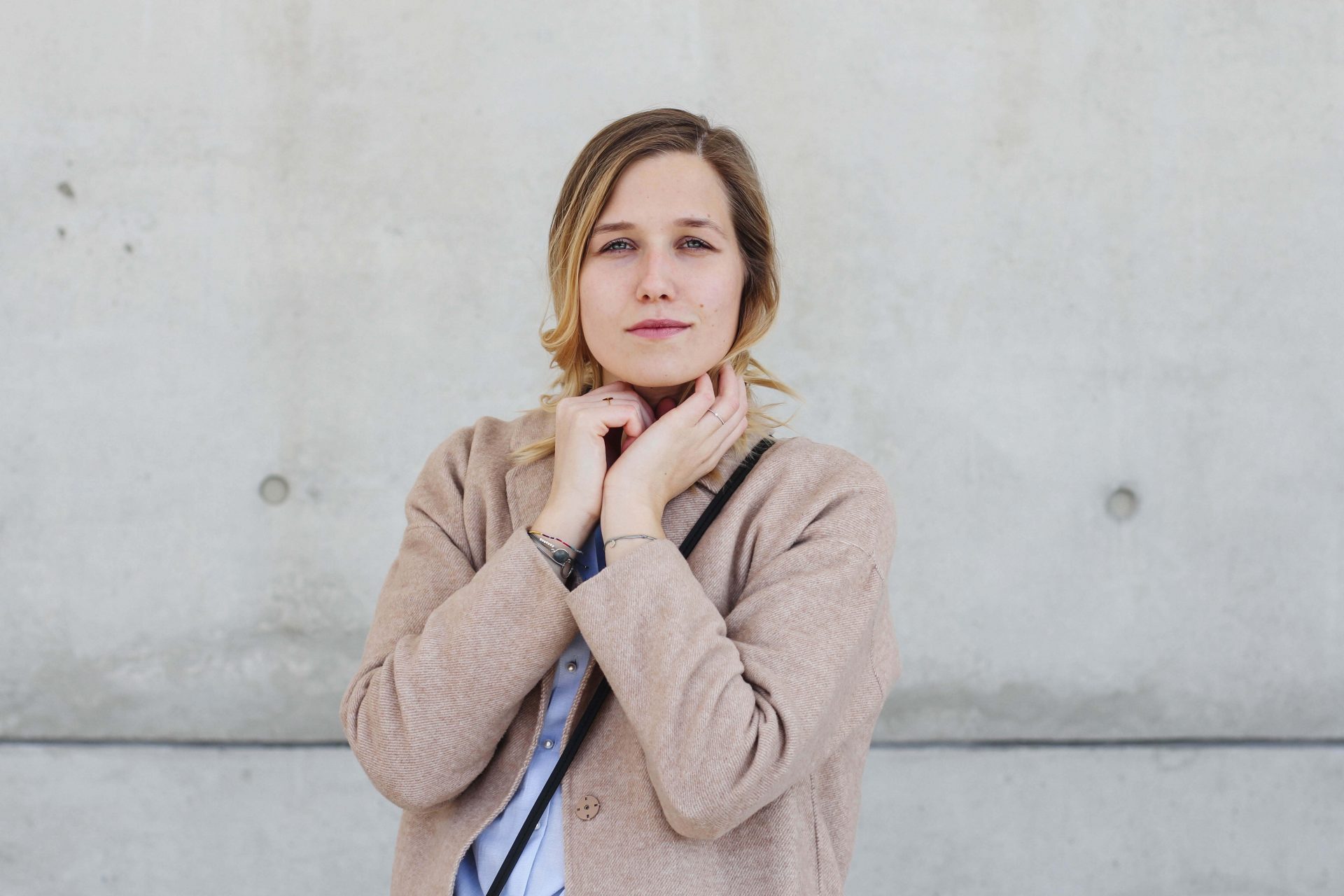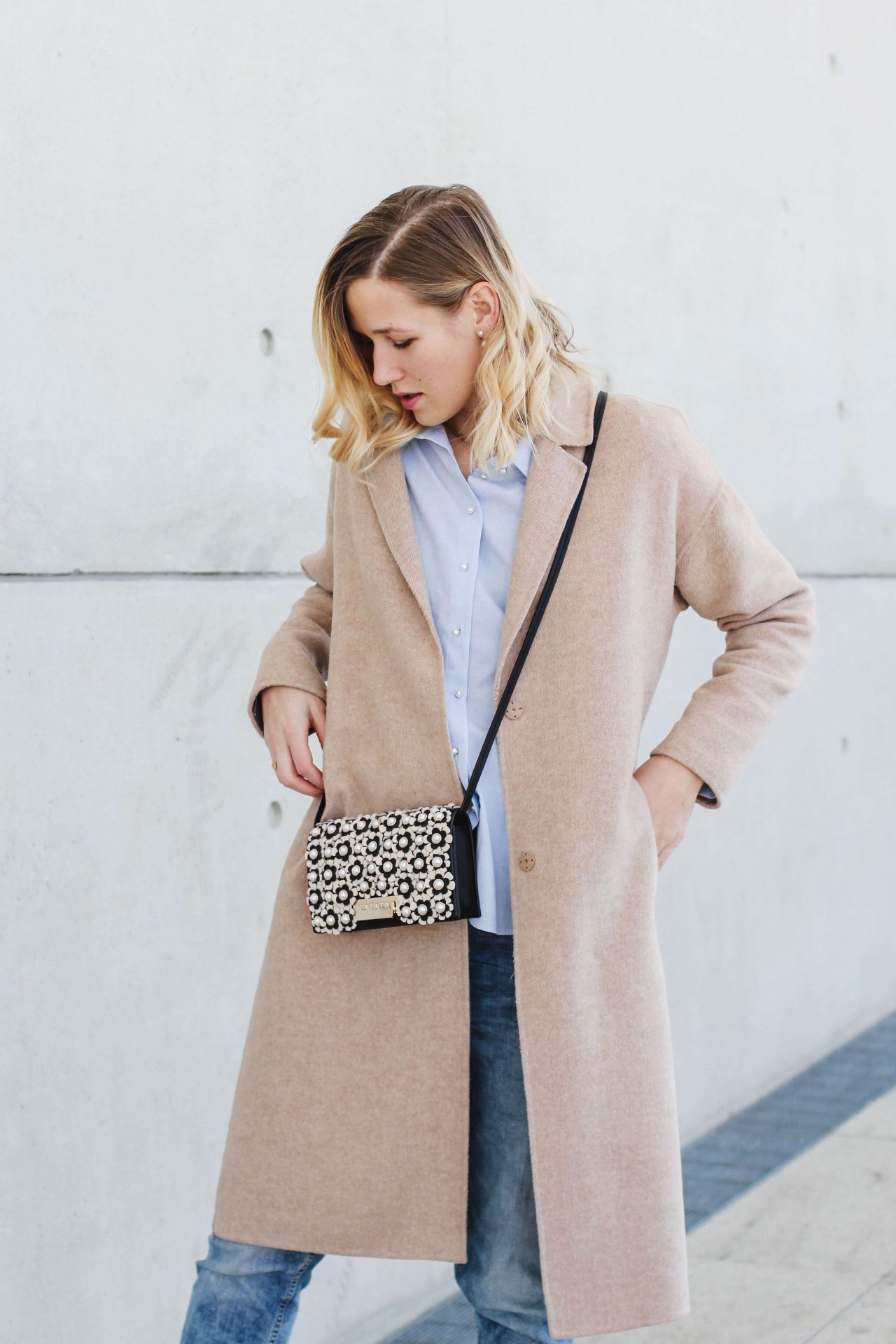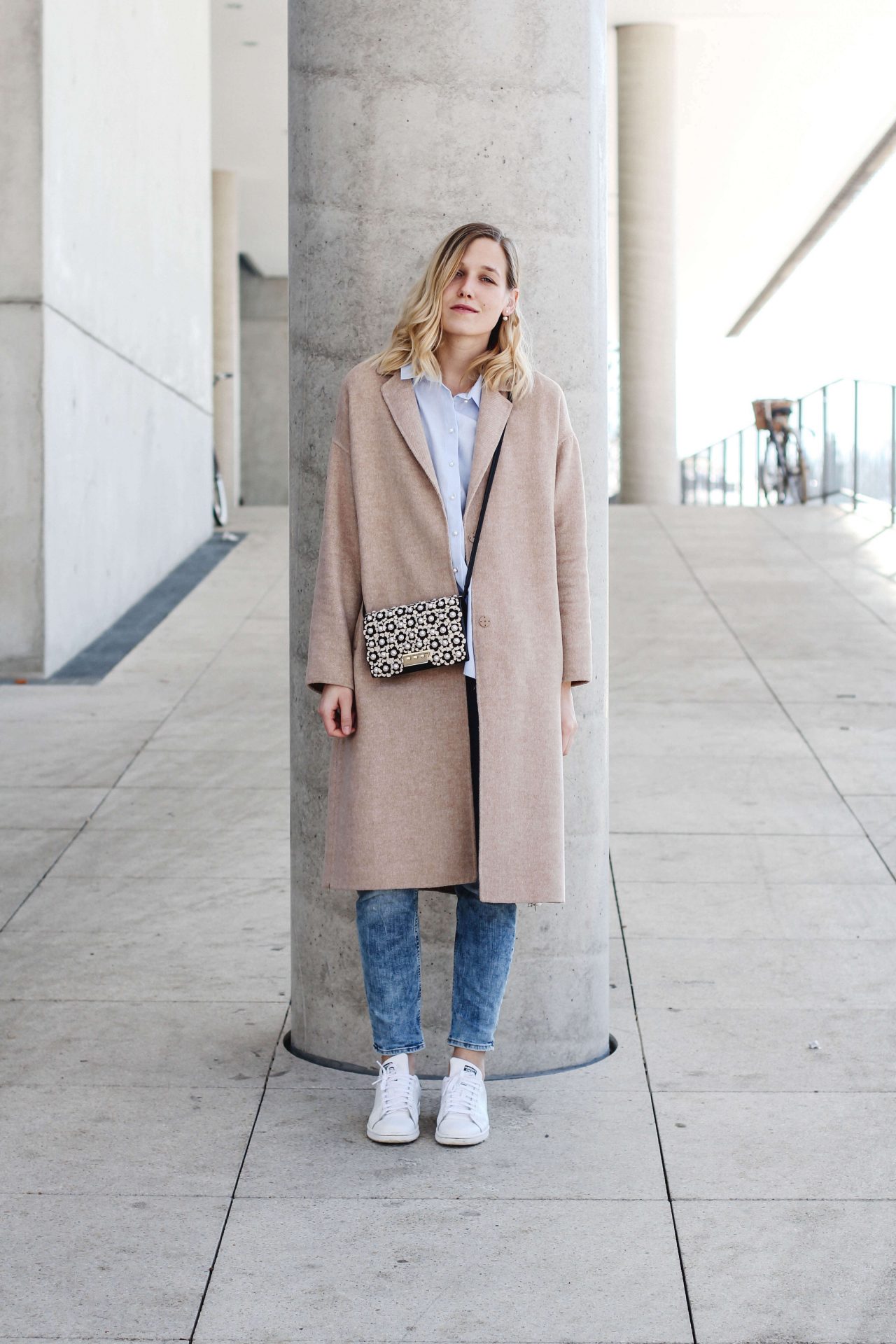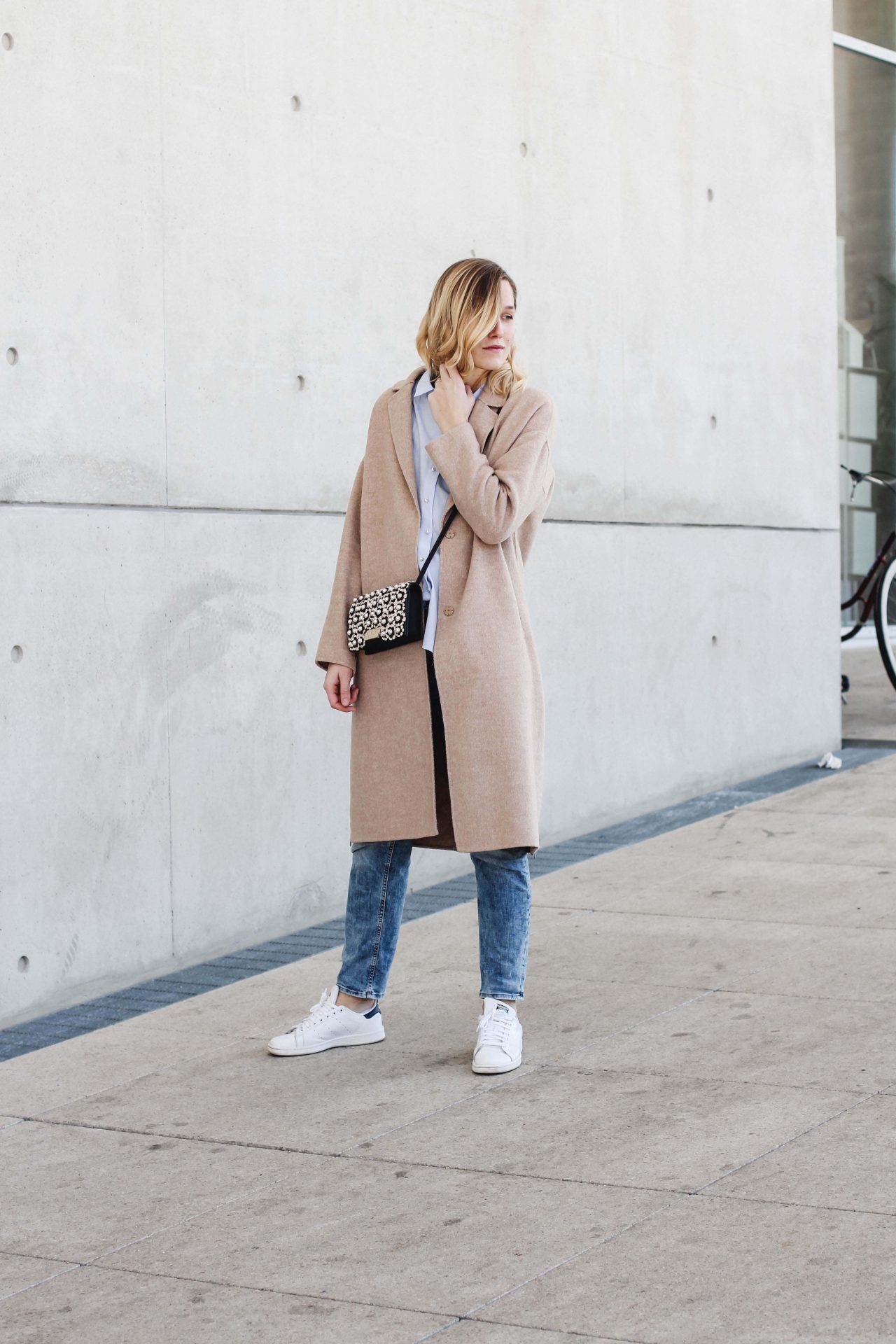 Coat, blouse and earrings: Zara | Jeans: H&M | Sneakers: Adidas Stan Smith | Bag: ZAC by Zac Posen Earthette | Necklace: Jane Kønig