Oslo
Travel Diary.
So, nun kommen wir endlich zum dritten Teil meines Travel Diaries. Nach Amsterdam und Kopenhagen ging es für uns weiter nach Oslo. Auf dem Weg dorthin haben wir allerdings noch einen kurzen Stopp im schwedischen Göteborg eingelegt. Und ich habe mich wirklich in die Großstadt verliebt, die auf mich eher wie ein beschauliches Städtchen wirkte. Von einer Bekannten haben wir den Tipp bekommen, unbedingt im Le petit Café vorbeizuschauen und nachdem wir bereits um 5 Uhr morgens losgefahren sind, kamen wir dort pünktlich zum Frühstück an. Das kleine schwedische Café war wirklich eines meiner Highlights auf unserem Trip. Selbstgemachtes Brot, Kuchen und Gebäck soweit das Auge reichte, köstlicher Kaffee und eine charmant-altmodische Atmosphäre. Diesen Ort kann ich jedem nur ans Herz legen. Bis zum Nachmittag sind wir gemütlich durch Göteborg geschlendert, haben in Vintage Shops gestöbert, natürlich mal wieder einen Stopp bei Acne Studios eingelegt und vor allem die wunderbare Architektur bestaunt. Selten habe ich so viele schöne Häuser auf einem Fleck gesehen.
Ja, und dann ging es auch schon weiter nach Oslo, wo wir etwa vier Stunden später eintrafen. Den ersten Abend haben wir dann gemütlich in unserem schönen Hotelzimmer verbracht, aber es war ja auch ein aufregender Tag: aufgewacht in Dänemark, zwischendurch ein Abstecher in Schweden und eingeschlafen in Norwegen. Das Comfort Hotel Xpress in Oslo kann ich euch nur empfehlen, es liegt nicht nur zentral, sondern ist für norwegische Verhältnisse auch relativ günstig. Wir hatten dort einen angenehmen Aufenthalt und konnten die hilfsbereiten Rezeptionisten mit unseren vielen Fragen nicht aus der Ruhe bringen. In Oslo haben wir die entspanntesten Tage unserer Reise verbracht. Erst kurz vor der Abfahrt haben wir durch die Bemerkung einer Freundin umdisponiert und Oslo sozusagen noch mit eingeplant. "Wenn wir schon so weit oben sind, können wir uns das auch noch ansehen." Und so war Oslo für uns sozusagen ein geschenkter Zwischenstopp und wir sind die Erkundung der Stadt dementsprechend gemütlich angegangen. Vielleicht ist das aber auch einfach so, wenn man mehrere Städte hintereinander besichtigt. Man wird einfach ein bisschen gelassener und lässt vieles auf sich zukommen.
Wir haben die Stadt zu Fuß erkundigt und neben dem Königlichen Schloss, der modernen Oper und dem atemberaubenden Vigeland Skulpturenpark (das Lebenswerk von Gustav Vigeland, in dem über 200 Skulpturen zu bestaunen sind), vor allem richtig guten Fisch gegessen. Ich empfehle die Vilt fra Havet Fiskeriet. Wir haben dort Fish and Chips gegessen, die wirklich einzigartig gut waren, aber noch heute denke ich an die Meeresfrüchtesuppe vom Nebentisch zurück. Ansonsten habe ich ein bisschen Zeit bei Sandro und Samsøe & Samsøe auf der Suche nach der perfekten Lederjacke verbracht – zugeschnappt habe ich aber erst in Stockholm – wo ich auch Dennis kennenlernte, der uns dann auch für ein paar Fotos Modell stand.
Insgesamt muss ich sagen, dass sowohl Oslo als auch die netten Norweger bei uns einen bleibenden Eindruck hinterließen und wir dort richtig gut Energie tanken konnten. War ich in Amsterdam und Kopenhagen bisweilen fast ein wenig erschlagen von den vielen Eindrücken (und habe es dennoch genossen), hat uns Oslo richtig gut getan und wir konnten der Rückreise und unserem letztes Ziel entspannt entgegensehen. Ich hoffe unsere Fotos machen Lust auf mehr!
PS: Den Inhalt meiner Sandro-Tasche zeige ich euch bald in einem Post.
ENG:
Well, it's finally time for the third part of my travel diary. After Amsterdam and Copenhagen we went to Oslo and on the way there we made a quick stop in Göteborg. I really fell for this city. After the recommendation of a friend we had breakfast at the Le petit Café. Since we left Copenhagen at 5 a.m. we arrived there just in time for breakfast and it was one of my absolute highlights. Selfmade bread, cake and pastry as far as our eyes could reach, delicious coffee and a charming-old-fashioned atmosphere. You should definitely see it for yourself, if you ever go to Göteborg. Afterwards we strolled through the city, admired the amazing architecture and visited some Vintage and interior shops and yes, Acne Studios of course.
After this cute little stop we continued driving to Oslo, where we arrived four hours later. We stayed in our comfy hotel room the first evening, since we have had a quite exciting day: waking up in Denmark, day-trip to Sweden and falling asleep in Norway. I can really recommend the Comfort Hotel Express in Oslo, it's not only right in the middle of the city, but also quite affordable. We had some wonderful days there and the helpful receptionists answered all our questions patiently. Since we decided very spontaneous to visit Oslo, advised by a friend, we had no hurry to discover the city and had a relaxing stay. But maybe that's just the way it goes when you visit some cities in a row. You get more and more relaxed and just take things as they come.
We walked through the city and visited the Royal Palace, the modern opera, the breathtaking Frogner Park (the life work of Gustav Vigeland with more than 200 sculptures) and had a tasty dinner at Vilt fra Havet Fiskeriet. We ate the most delicious fish and chips, but I'm still thinking of the seafood soup from our neighboor's table. Furthermore I spend some time at Sandro and Samsøe & Samsøe searching for the perfect leather jacket – and bought it in Stockholm – where I also met Dennis, who allowed us to take some photos of him.
All in all Oslo and the friendly Norwegians made a lasting impression on us and we recharged our batteries. Amsterdam and also Copenhagen were very impressive and energetic (which I really enjoyed), but Oslo made us calm down and looking forward to our last stop. I hope the pictures make you hungry for more.
PS: I will soon show you what's inside my Sandro bag.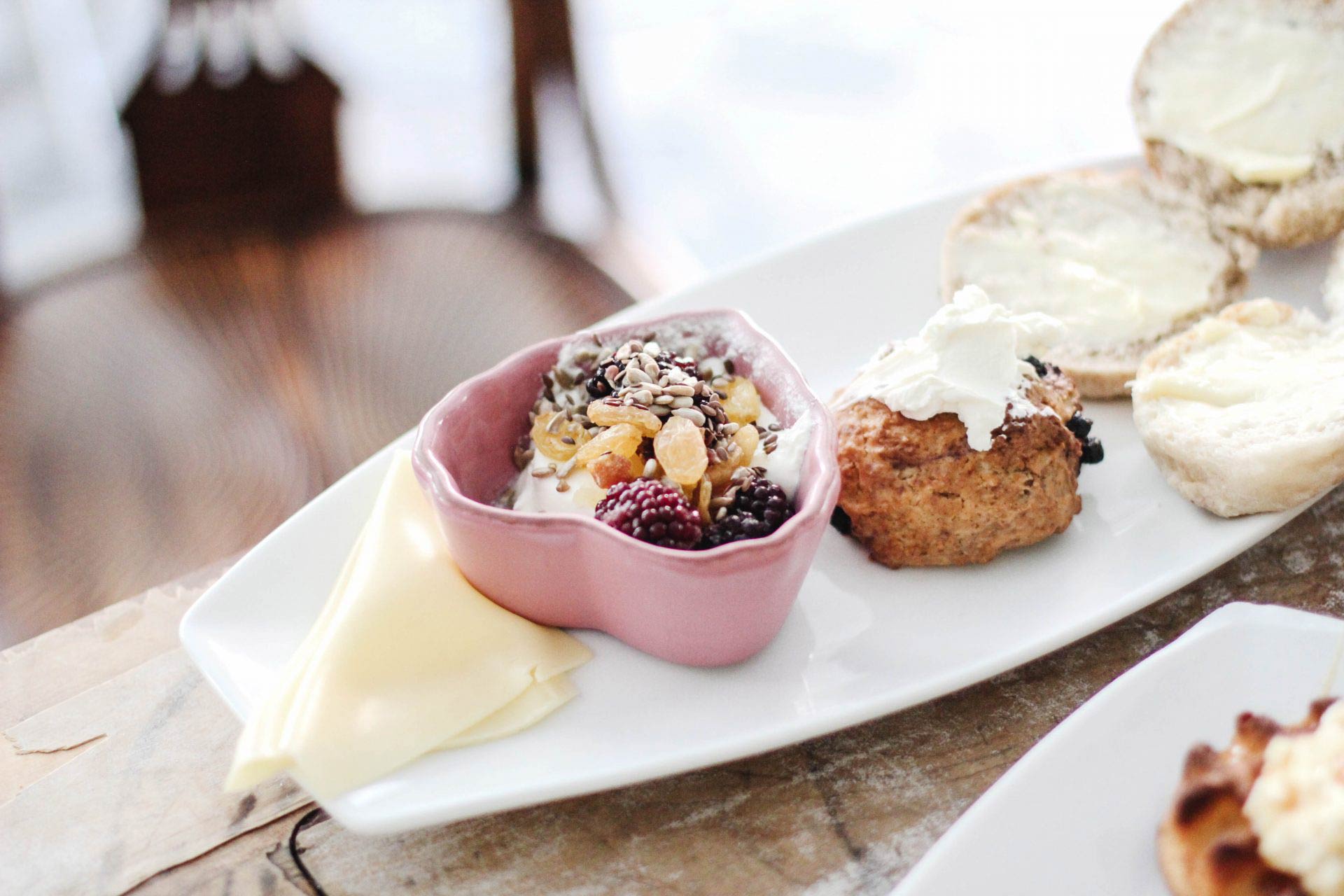 Le petit Café, Haga Nygata 2
Pop Boutique, Magasinsgatan 22
The Kitchen, Skanstorget 1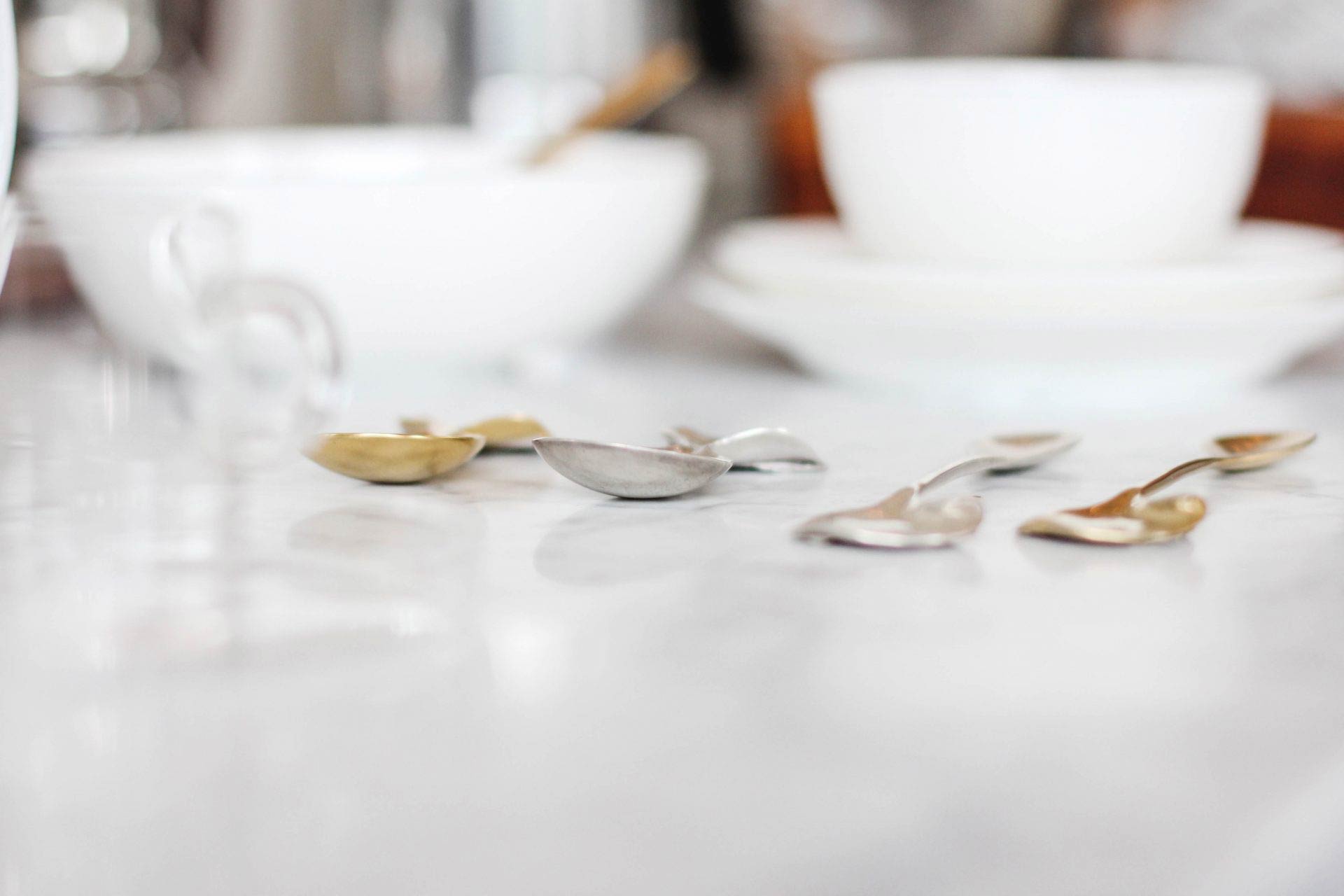 Fiskeriet Youngstorget, Youngstorget 2b