Acne Studios Velocite x 2
One jacket, two looks.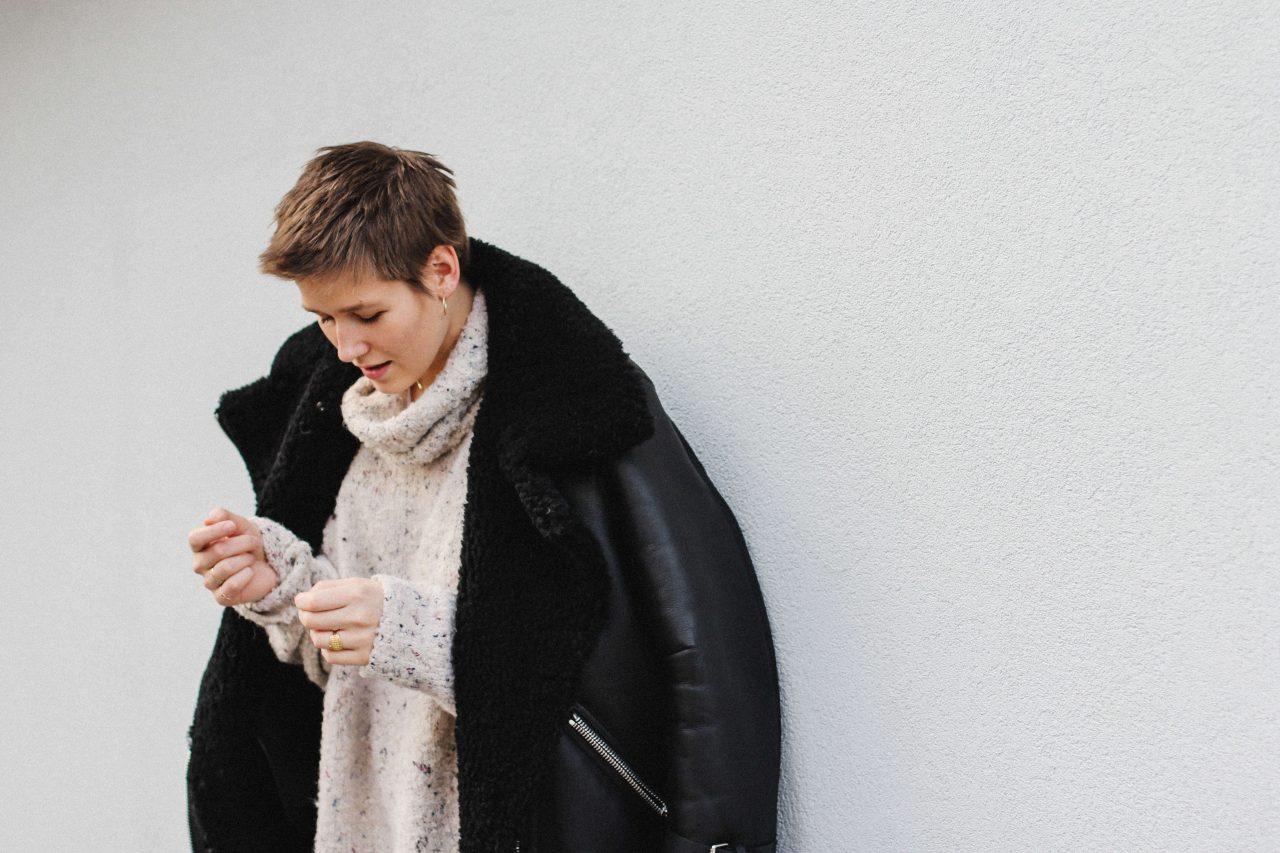 Ich habe euch meine kuschelige Lammfelljacke von Acne Studios ja bereits vorgestellt und tatsächlich ist es so, dass ich diesen Winter, sobald es kalt wurde, immer zu ihr gegriffen habe. Dementsprechend hat sie es auch verdient, hier am Blog mal wieder aufzutauchen, denn ich überlege mir immer ganz genau, welche Looks ich euch vorstellen möchte. Da wir es unter der Woche kaum schaffen, Bilder zu schießen, shoote ich am Wochenende entweder meine Lieblingslooks der vorherigen Woche oder wähle sorgfältig aus, was ich euch zeigen möchte. Manchmal ist die Kamera aber auch einfach zur richtigen Zeit am richtigen Ort, wie bei diesen beiden Looks.
Ersterer ist schon ein paar Wochen alt, was ihr vielleicht anhand der Haarlänge erkennen könnt. Wir haben ihn am Freitag direkt nach der Arbeit für euch festgehalten. Der zweite ist bei einem eisigen Sonntagsspaziergang entstanden, den wir vorzeitig abgebrochen haben, weil es Julian zu kalt war. Mir natürlich nicht, nicht mit dieser Jacke. Beide Looks funktionieren eigentlich nach demselben Grundprinzip, Bikerjacke, Jeans und schwarze Boots und beweisen damit, dass das Rad nicht neu erfunden werden muss. Zumindest wenn es nach mir geht. Denn während ich momentan das Gefühl habe, dass es in der Modewelt nicht bunter und schräger zugehen könnte, erfreue ich mich immer wieder an meinen guten alten Basics. Denn nach dem Kosten-Nutzen-Prinzip machen sie mich umso glücklicher, desto öfter ich sie trage. Geht's euch genau so? Mögt ihr Sachen immer mehr, je öfter ihr sie tragt? Und verratet mir doch: Welcher Look gefällt euch besser? Der Erste oder der Zweite?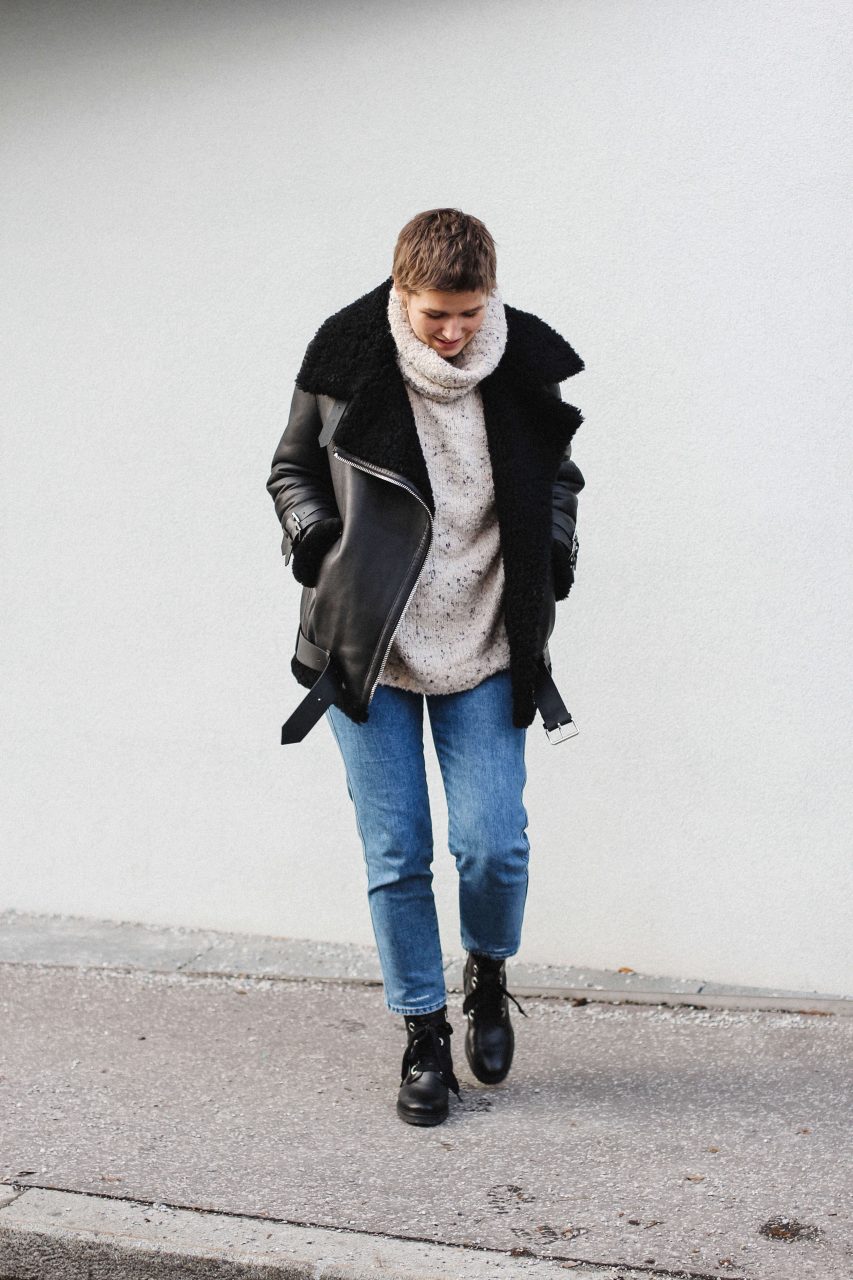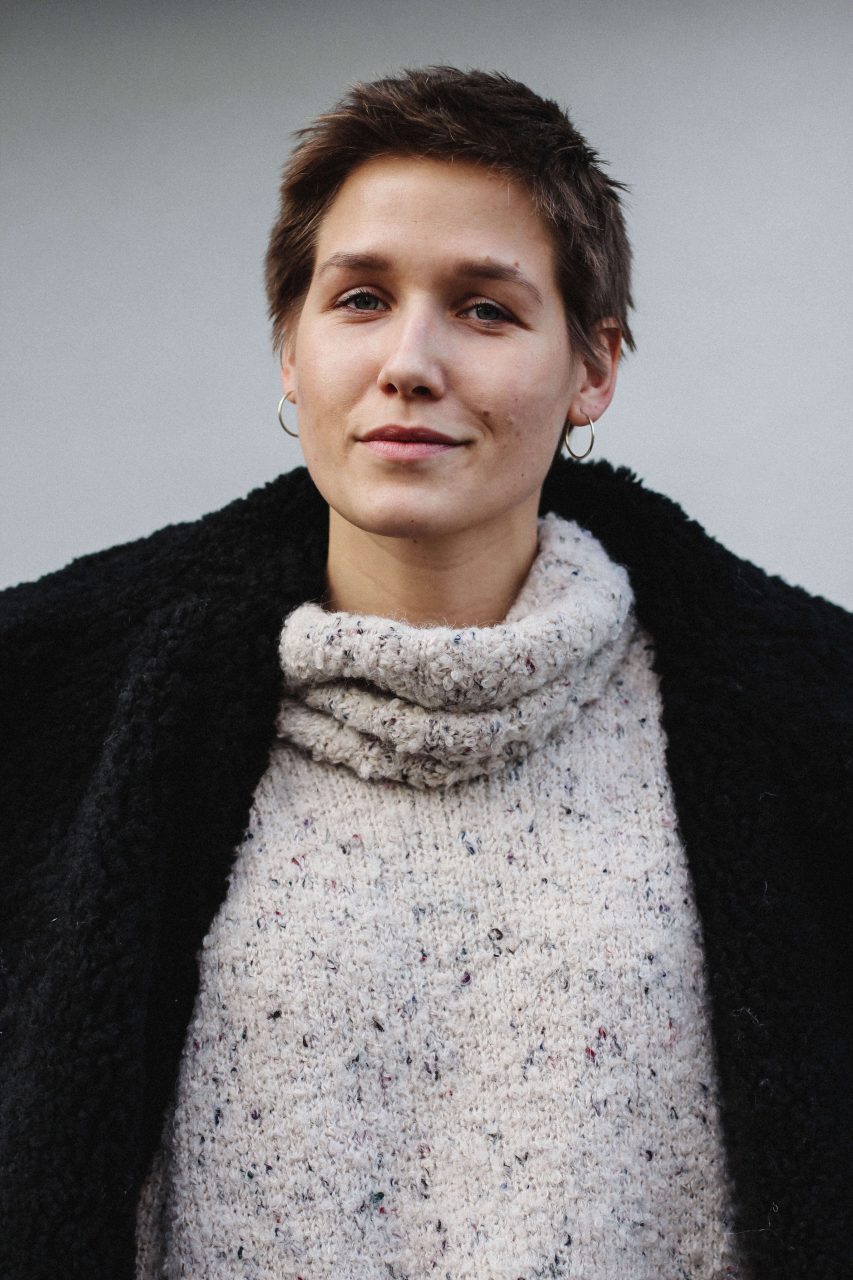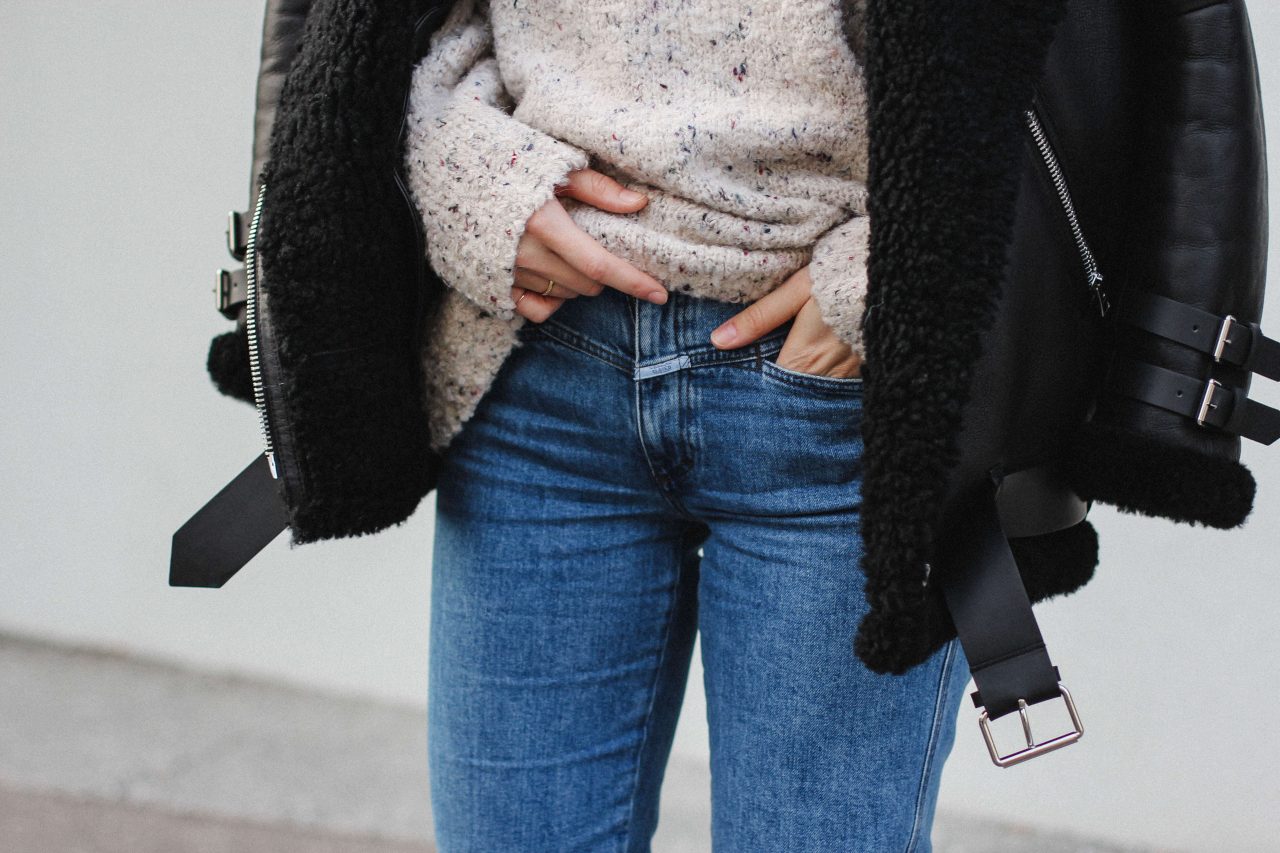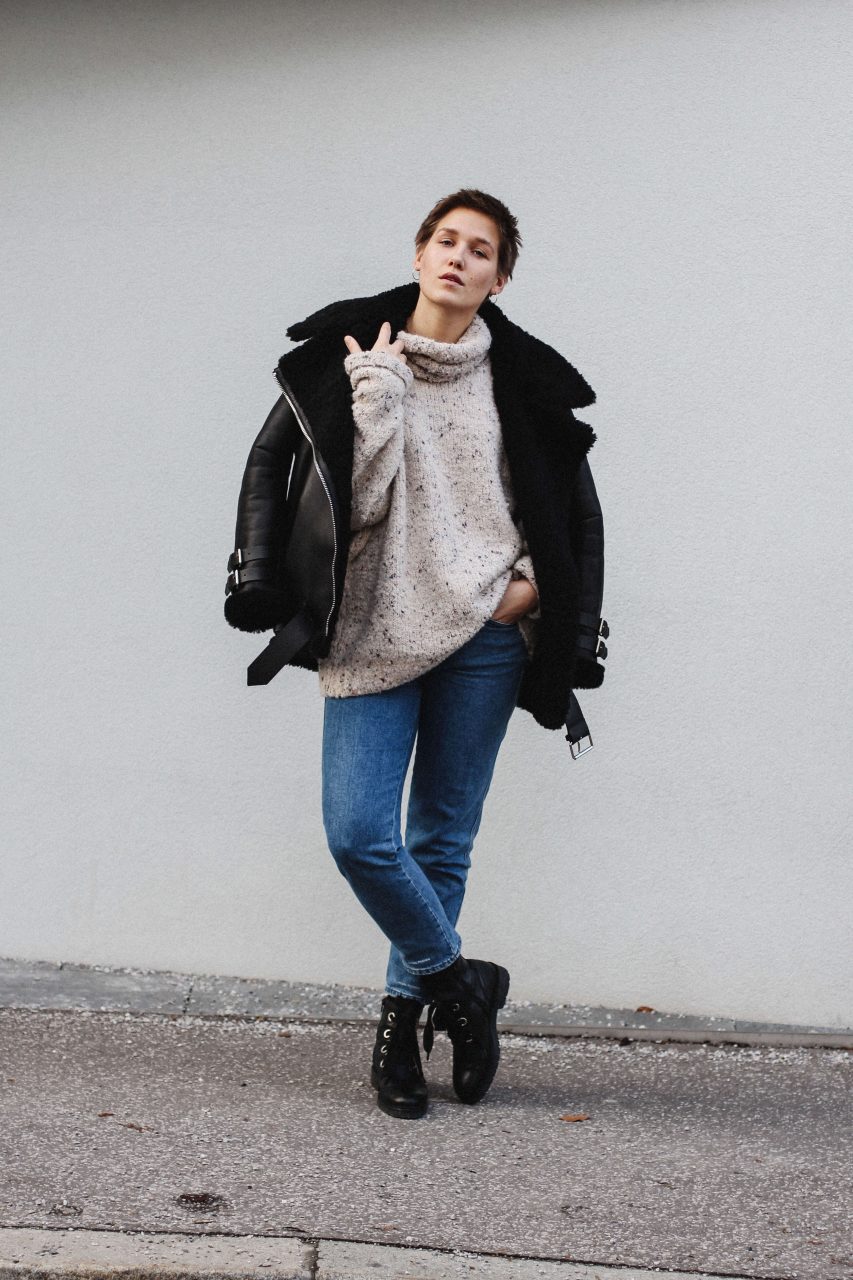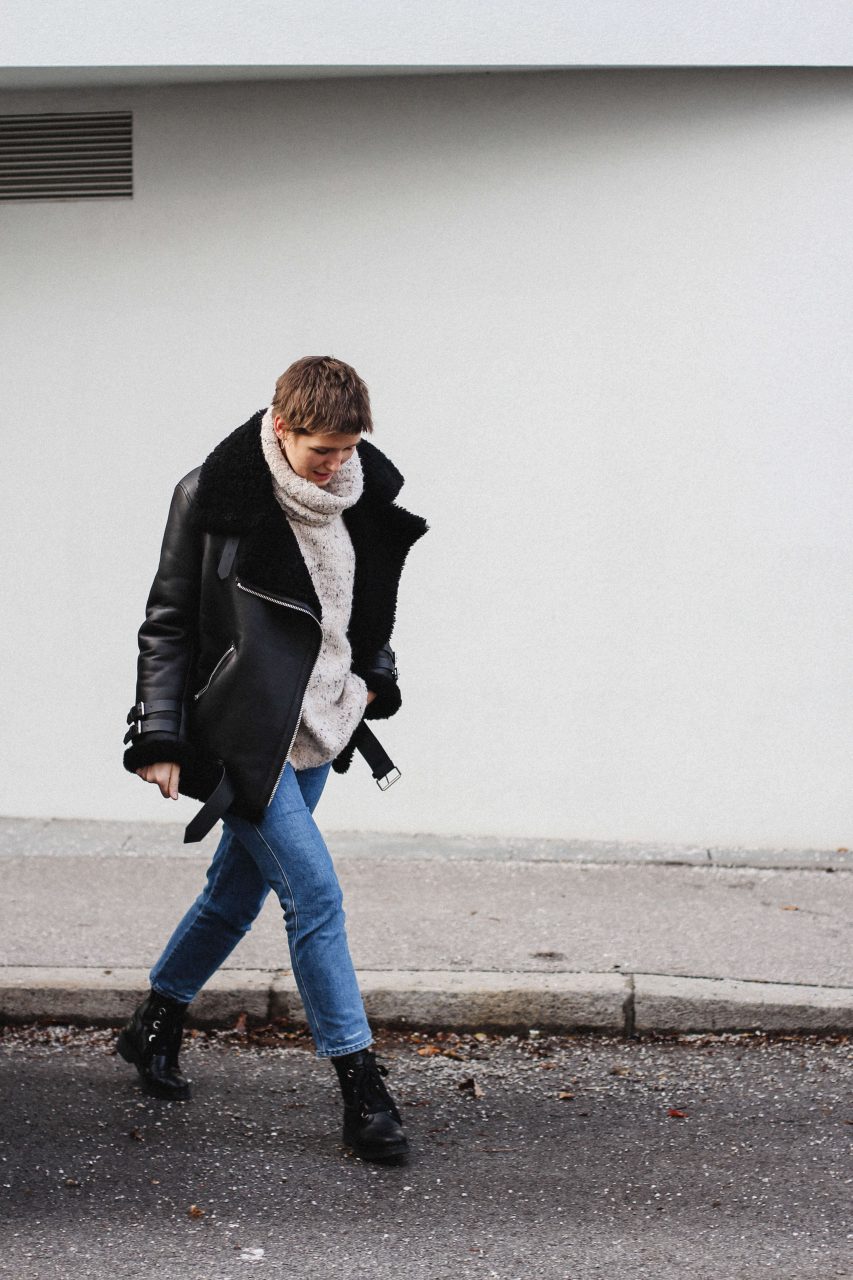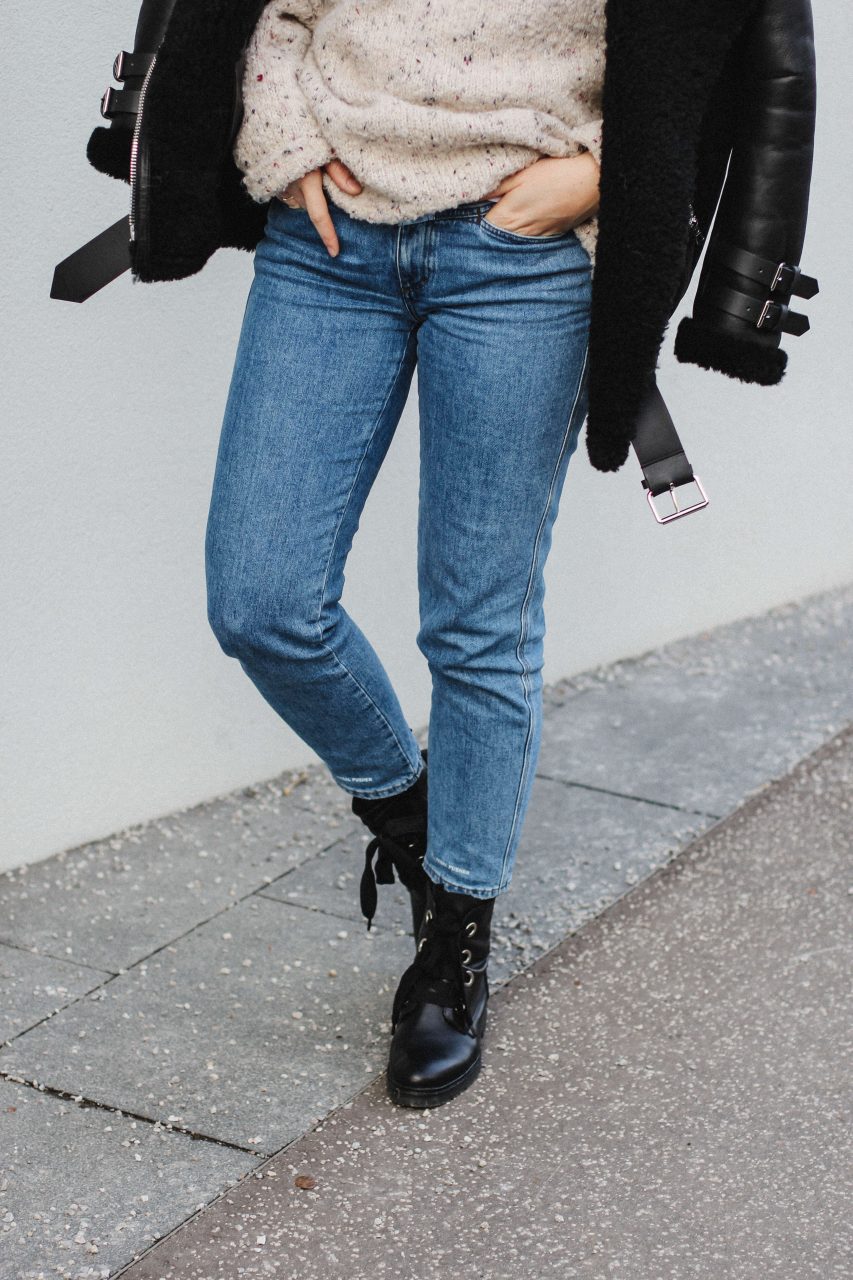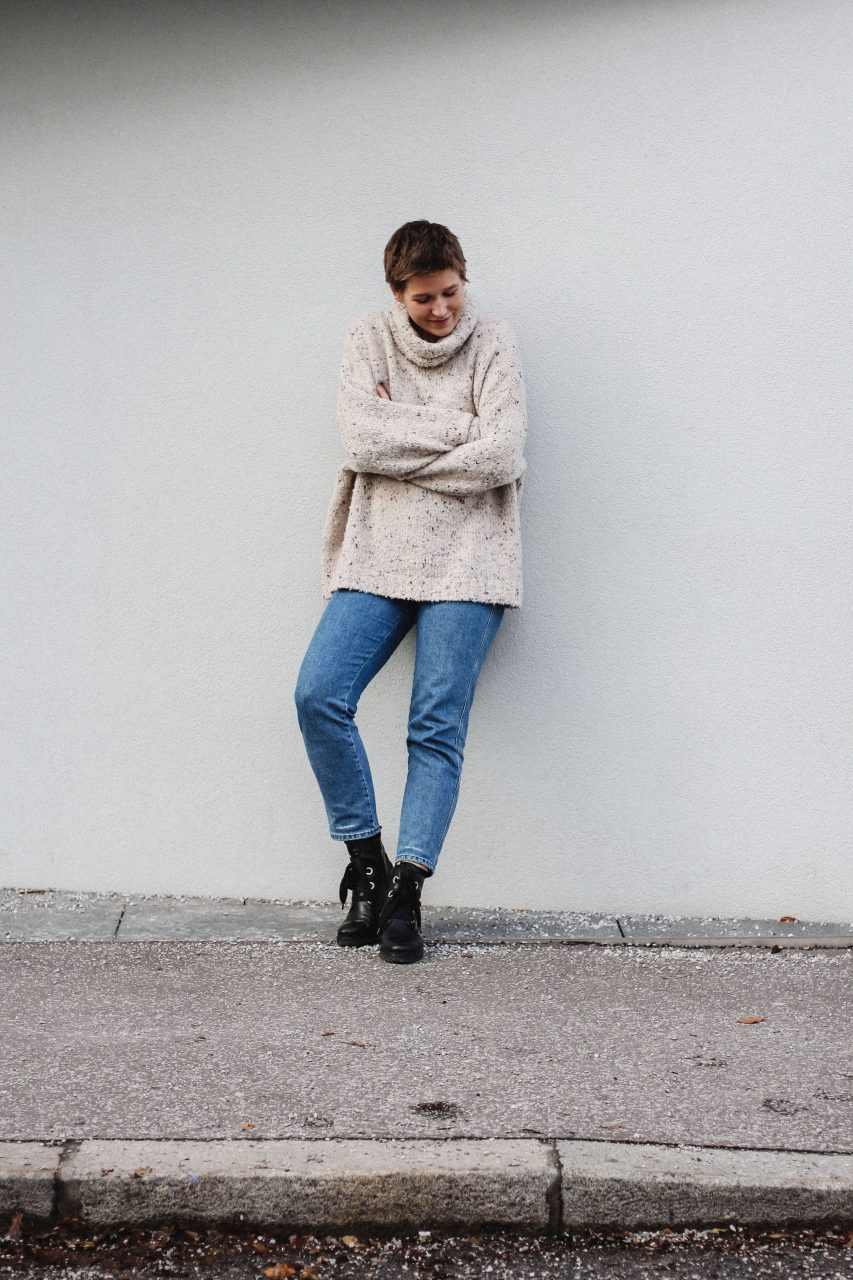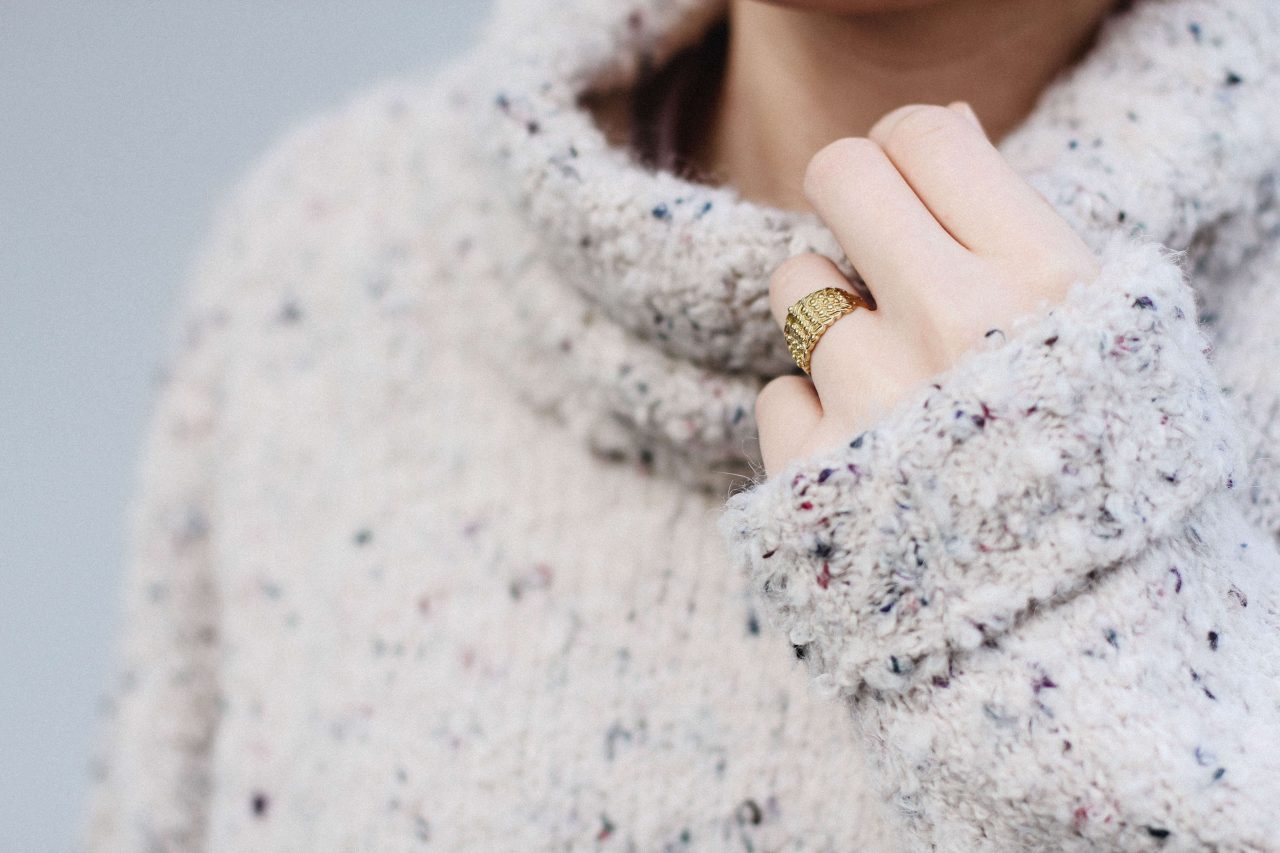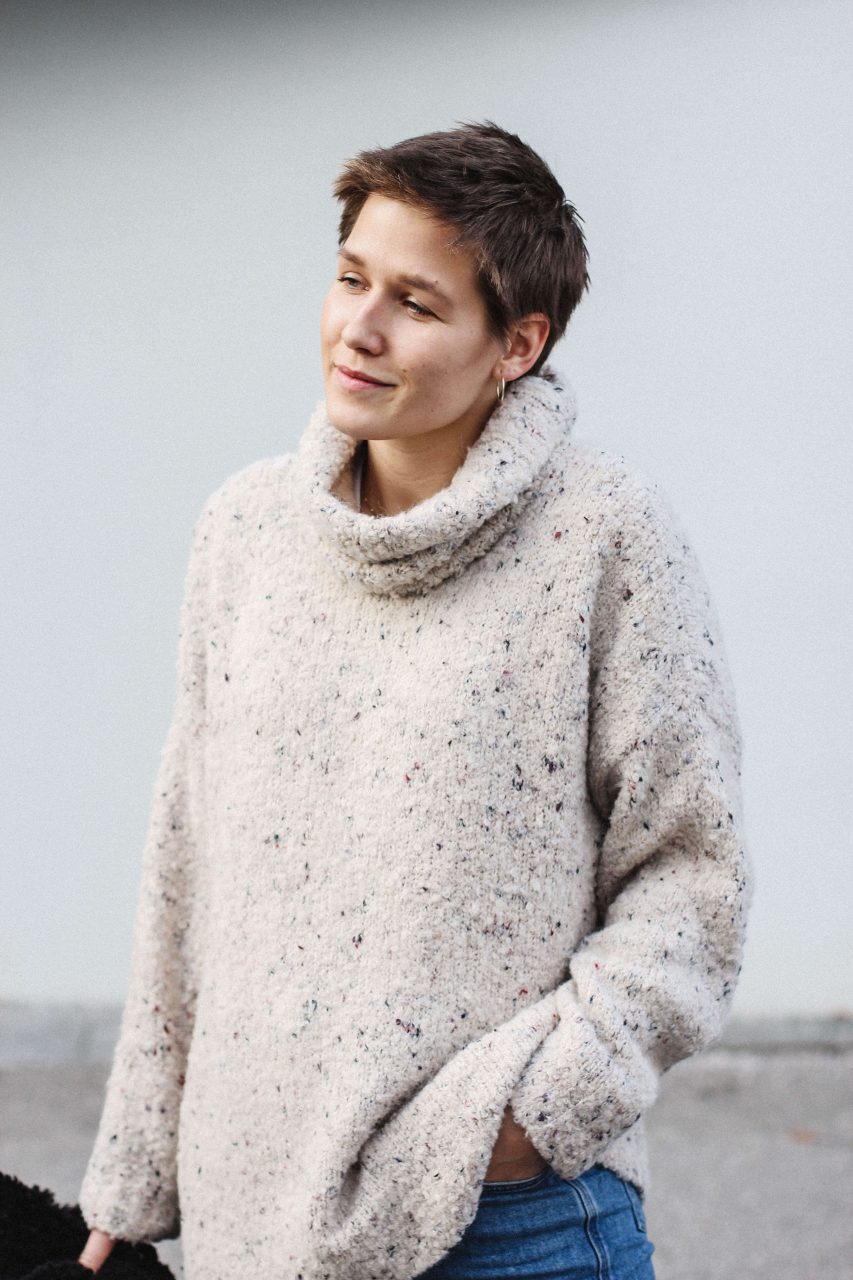 Jacket: Acne Studios Velocite | Turtle neck: Zara | Jeans: Closed Pedal Pusher | Boots: Zign
ENG:
I have already introduced you to my super cosy lambskin jacket from Acne Studios and indeed I have always grabbed it as soon as it got cold this winter. Accordingly, it deserves to appear here on the blog again (and again). Since we barely manage to shoot pictures during the week, I either shoot my favorite looks of the previous week or choose well what I want to show you. But sometimes the camera is just in the right place at the right time, like it was with these two looks.
The first one is already a few weeks old, which you can probably tell from my hair length. We captured it for you on Friday directly after work. The second one was taken on an icy Sunday walk, which we stopped soon because Julian was too cold. Not me, of course – not with this jacket. Both looks actually work on the same basic principle, biker jacket, jeans and black boots, proving that the wheel does not have to be reinvented. At least when it comes to me. While I currently have the feeling that it couldn't be more colourful and extravagant in the fashion world, I always return to my good old basics. According to the cost-benefit-rule, my clothes  make me happier, the more I wear them. Do you feel the same? Do you like things more the more often you wear them? And tell me: Which look do you like better? The first or the second?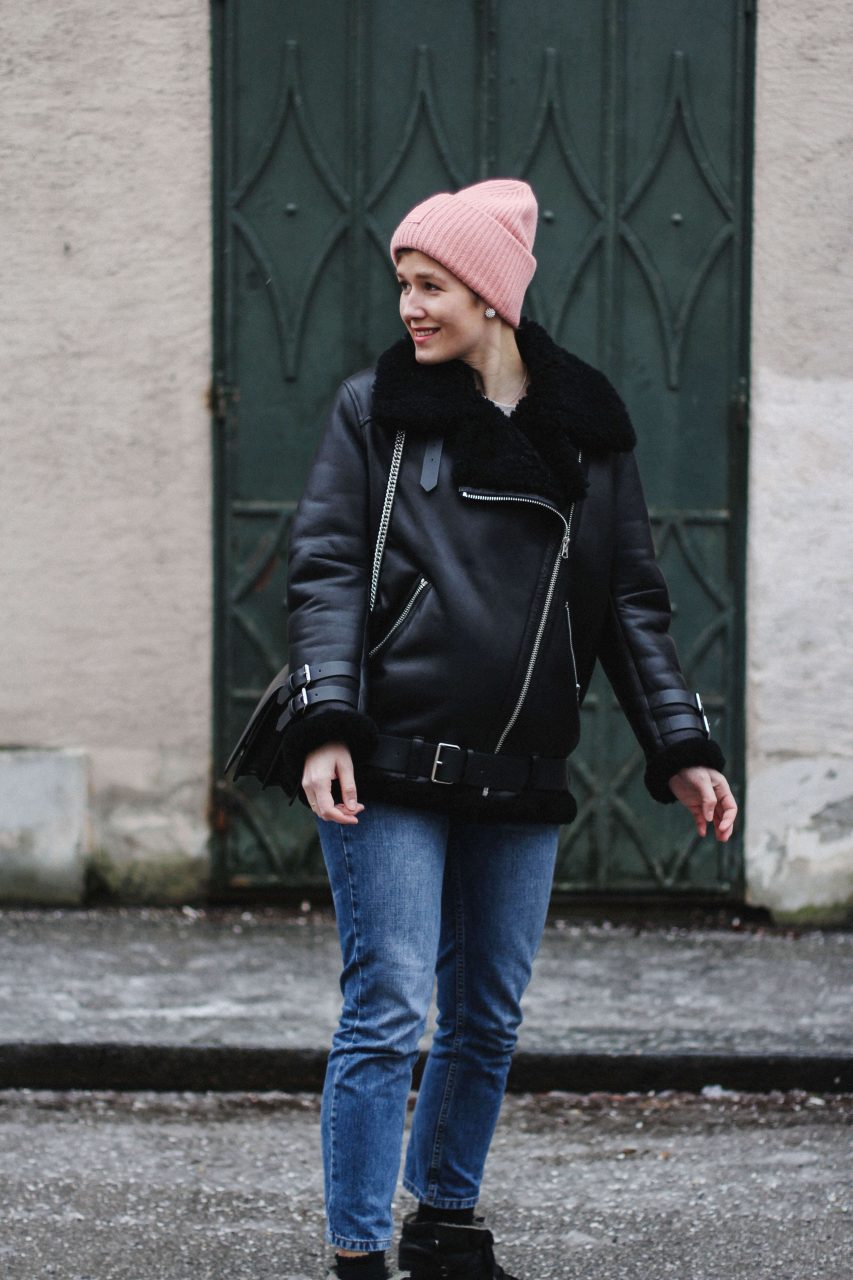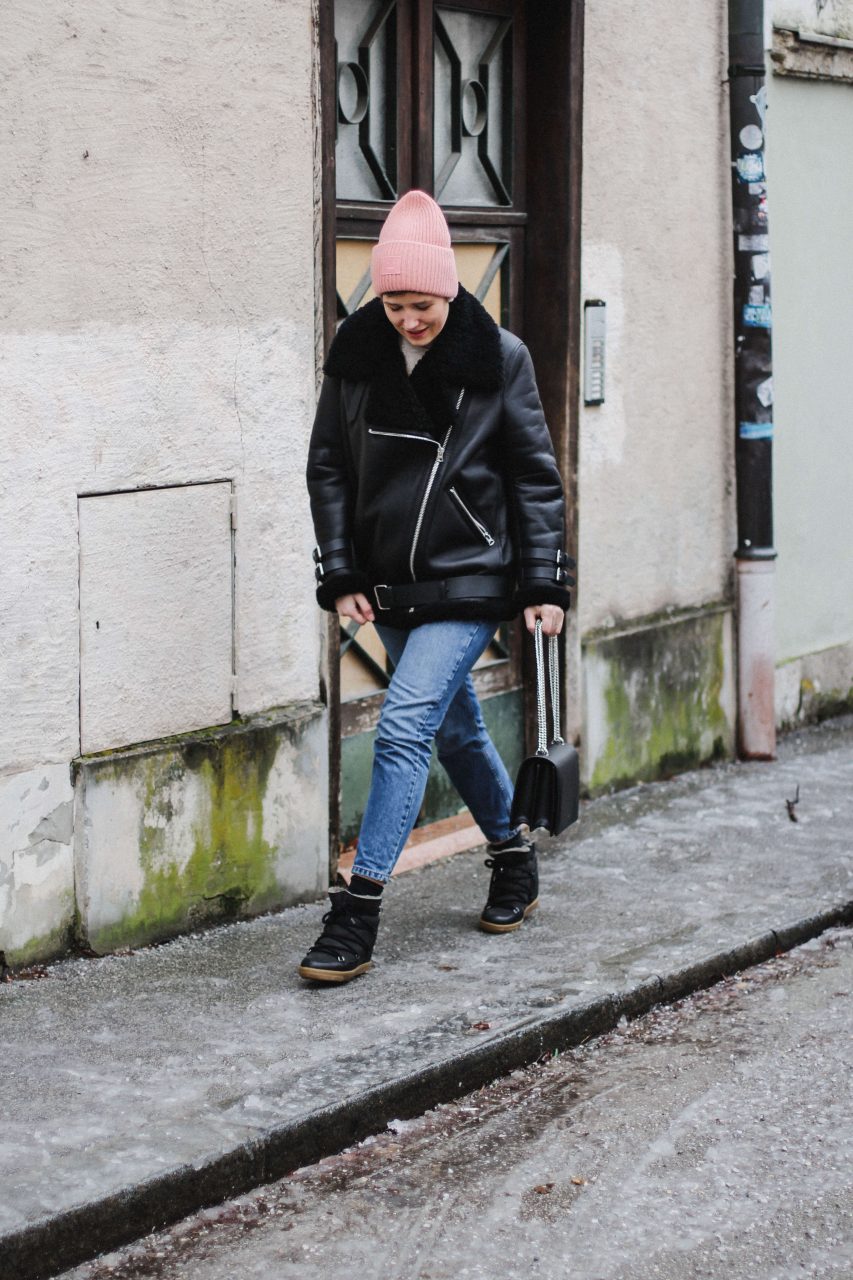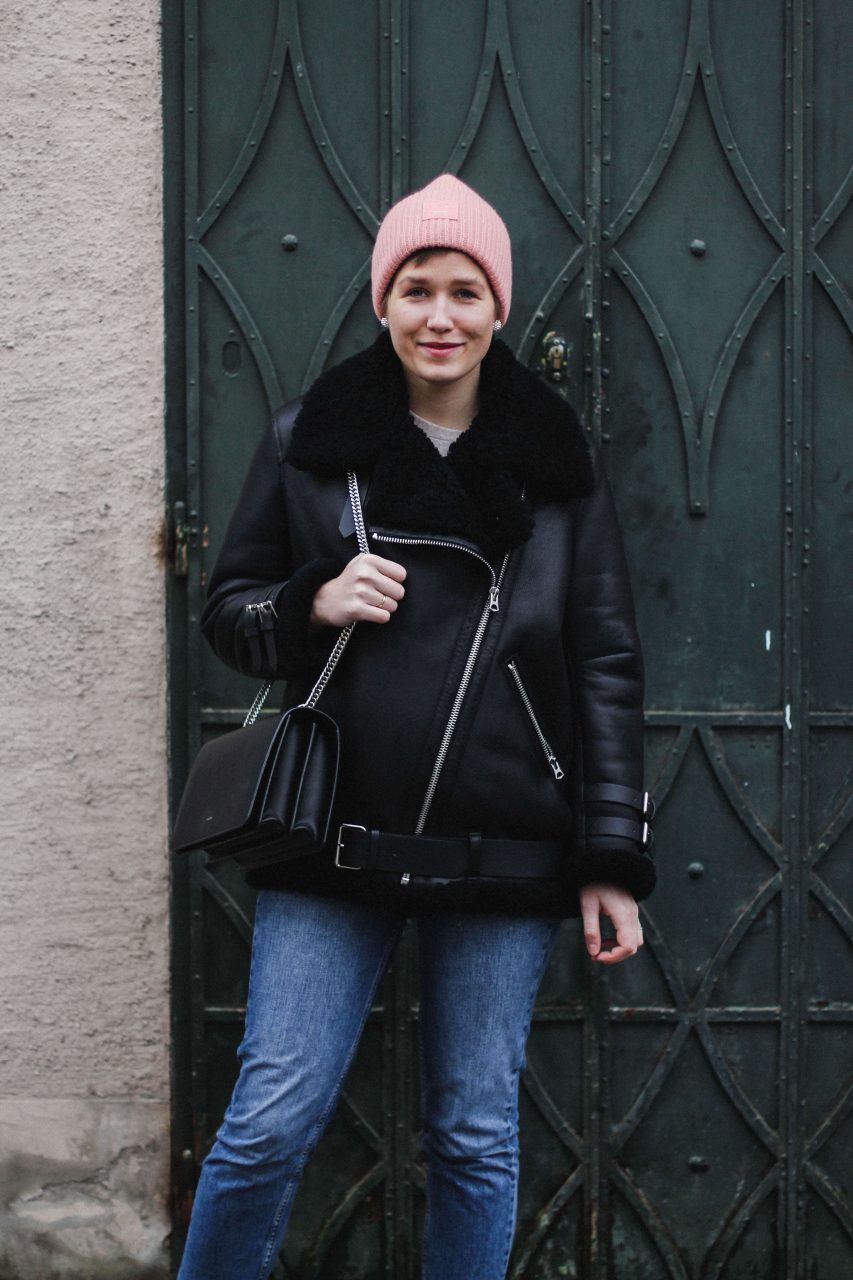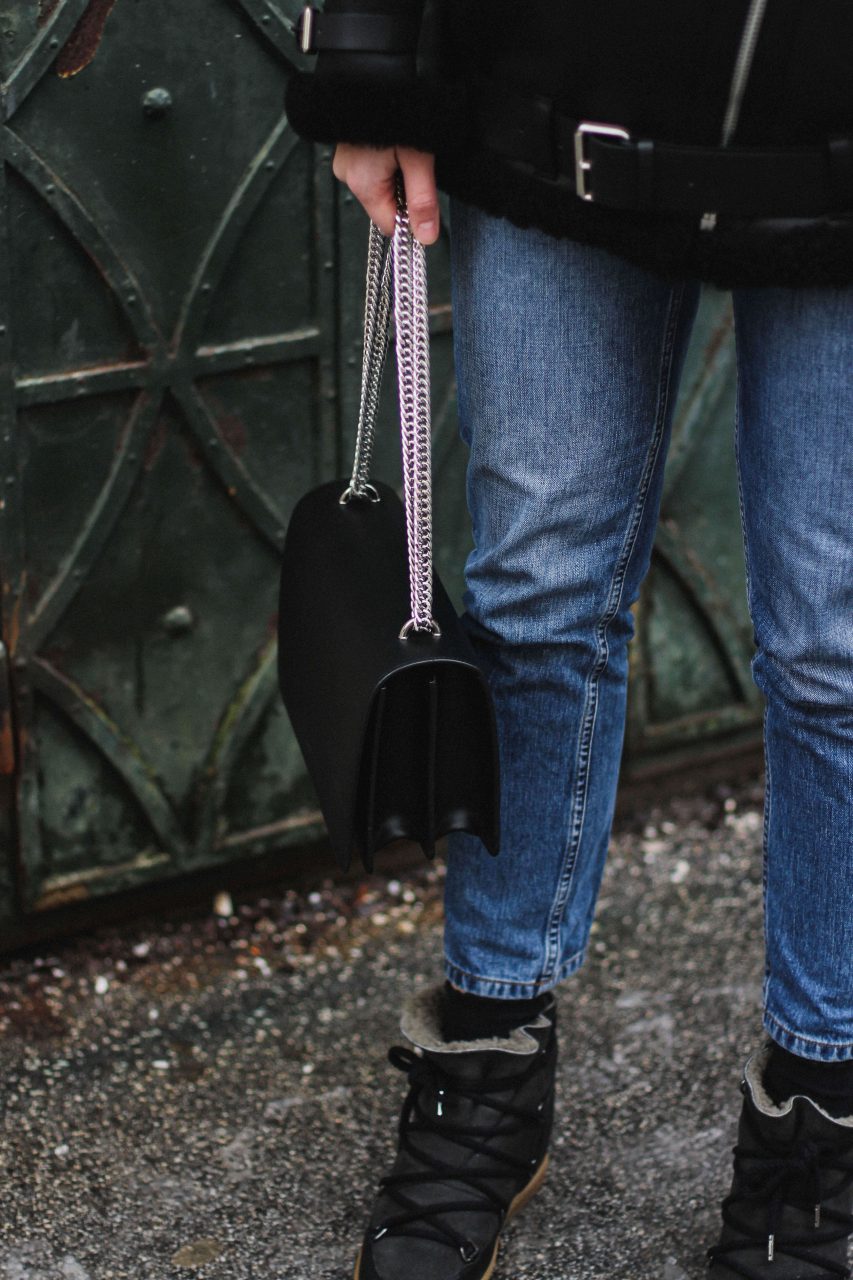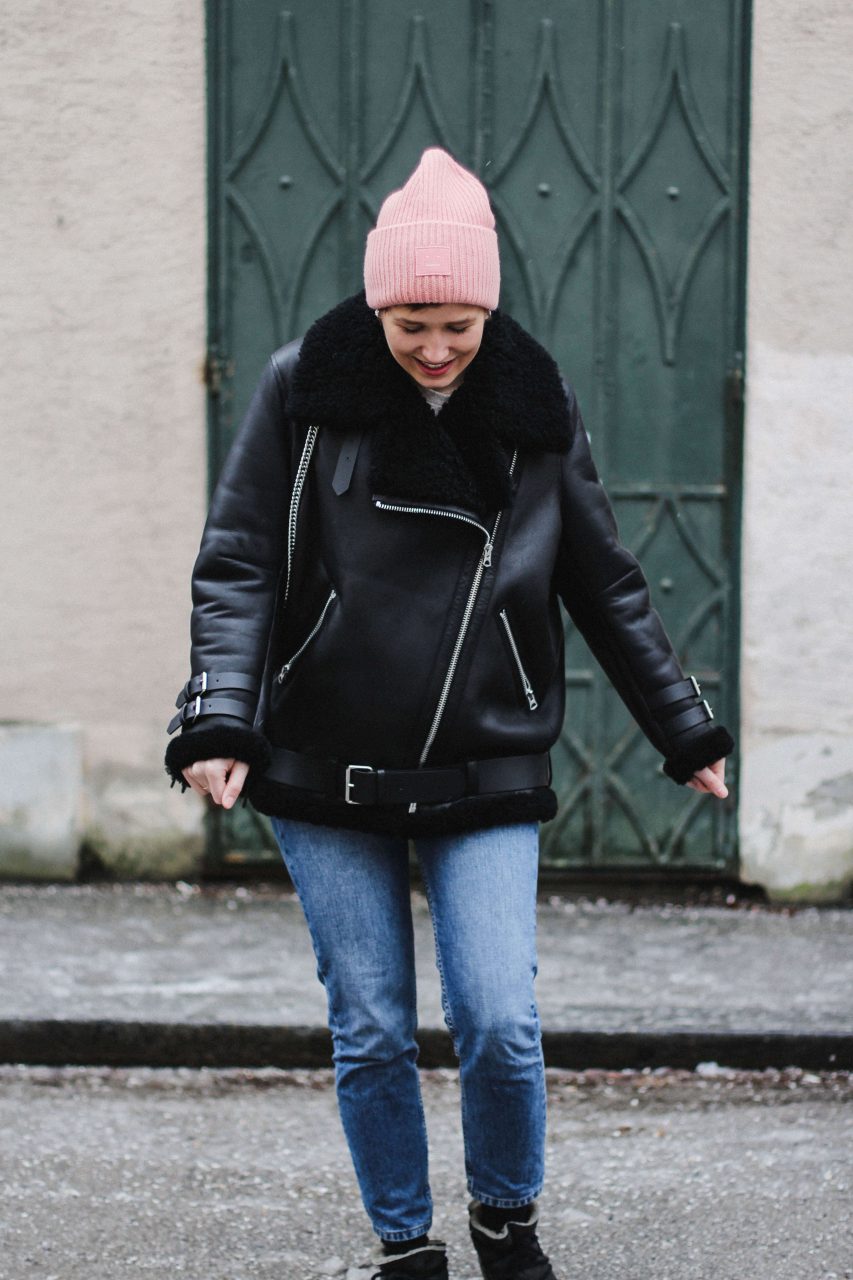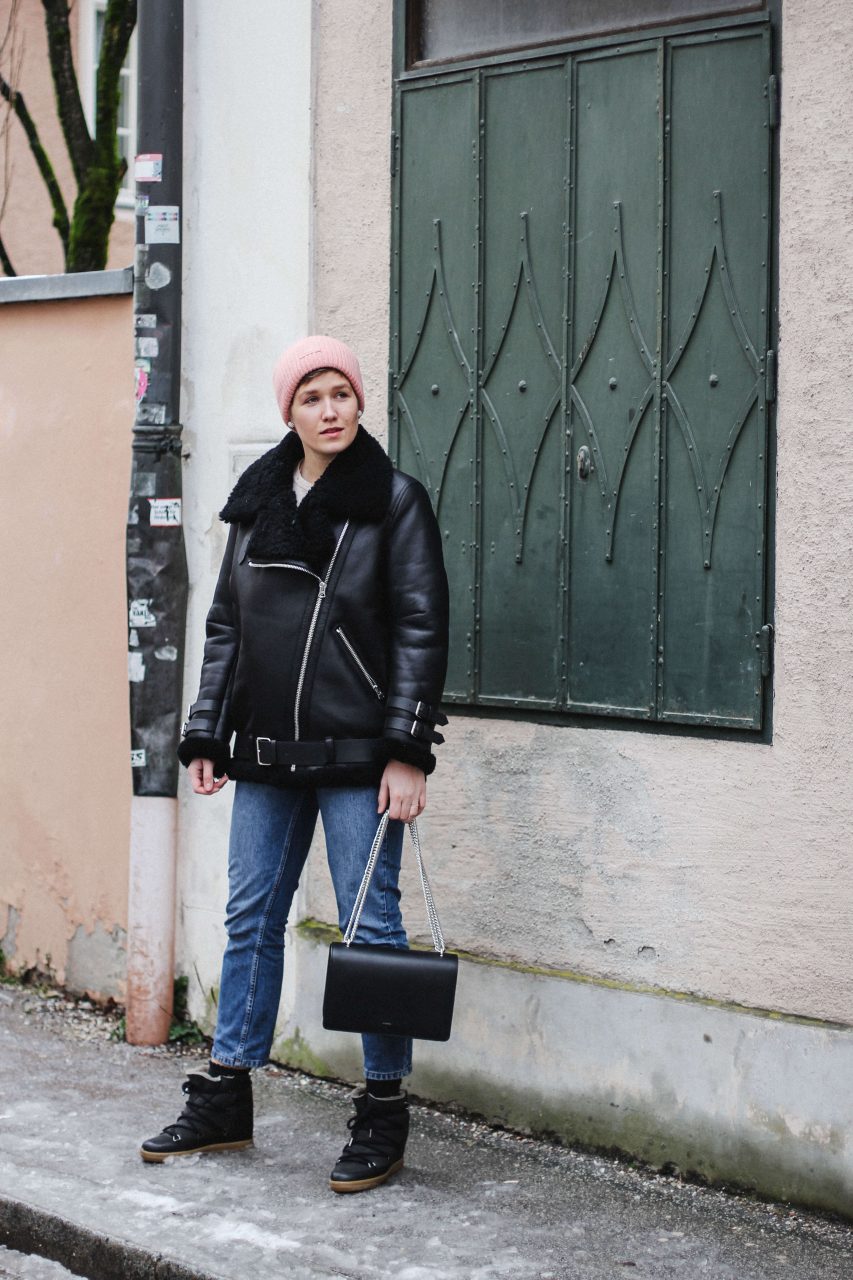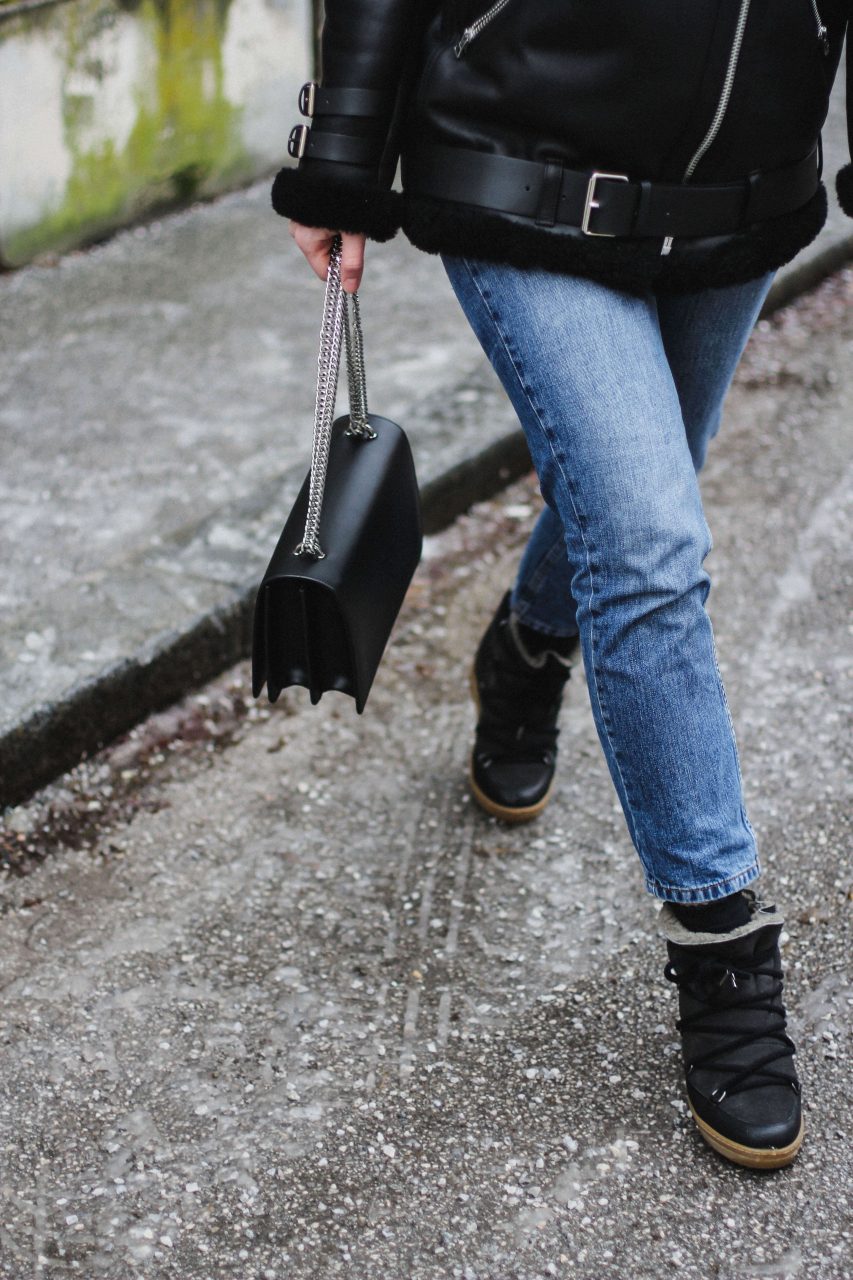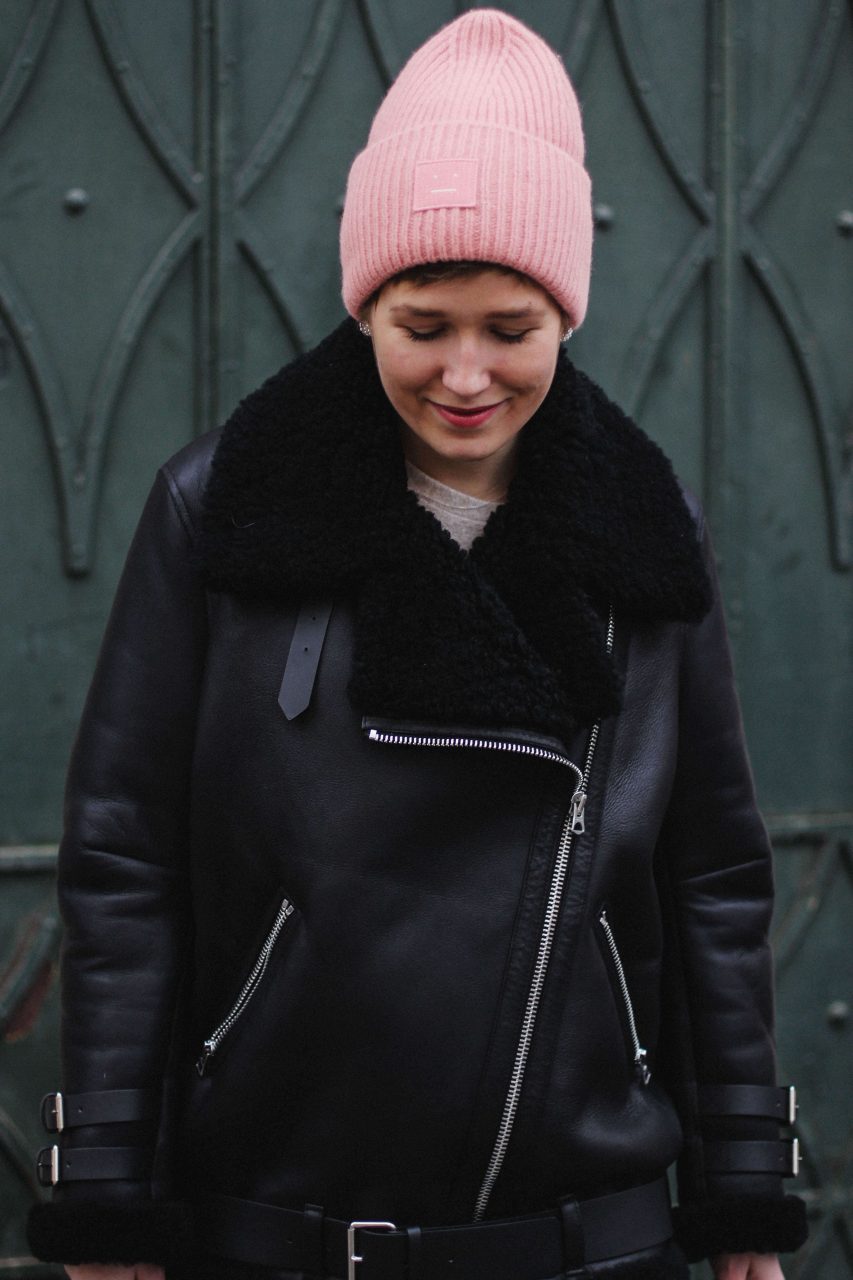 Jacket and beanie: Acne Studios Velocite | Jeans: Envii | Boots: Isabel Marant Nowles | Bag: Agneel